Exclusively available in the UK from Redline, Viveroo offers a family of stylish, practical and ergonomic support and charge solutions for Apple iPads. The company's latest introduction comes in the form of the Viveroo One, billed as a sleek iPad holder with charging and theft protection functionality.
Redline says that with the popularity of Apples' iPad showing no sign of waning, whether for general use or as a control point for AV and automation systems, the iPad is found in many homes and businesses all around the UK.
What Viveroo brings to the party is a range of partner products that take the practicality of the iPad to a new level, ensuring it is never lost, or low on charge and is always available when users need it.
All Viveroo products are made by hand in Germany to a premium level of finish and with intelligent and high-quality design, says the UK distributor. Only high-quality materials are used and each product is tested and assigned its own number for quality control purposes, so each product produced is genuinely a one off, whilst conforming to all the design criteria and quality set down for each model.
One of Viveroo's key commitments it tokeep thinking one step ahead to meet the needs of future generations of iPad, ensuring the addition to each version of the iPad will be valued by consumers and installers alike. Suitable for commercial and domestic applications in hundreds of scenarios, Redline says the range offers the chance for users to maximise the importance of a product they already love and, in many cases, already own.
Martin Morecroft MD of Redline, comments, "We are really delighted to have the Viveroo brand on board. It really is a fantastic line up and was well deserving of reaching the final in the 2020 SBID design awards for the Free and Loop products. Now we have the Viveroo One, it adds yet another stylish, secure and practical way to support the whole iPad range."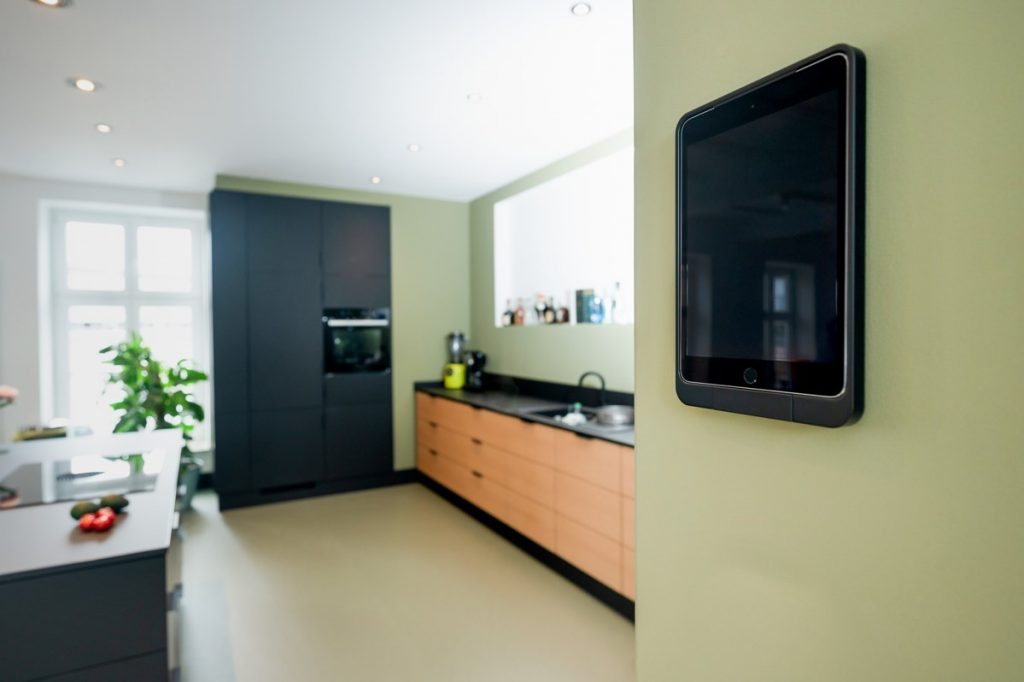 There can be only One!
This recently released product fully encloses the iPad in a high-quality aluminium body milled from one block. Thanks to the thin frame design, the iPad seems to float on the wall offering not just a practical solution, but one that adds a touch of class to any install and means domestic or commercial aesthetics are not compromised, but enhanced.
With the iPad Pro models, the thin frame means that the whole of this product's larger screen remains visible when at rest or in use. The Viveroo One is also equipped with anti-theft screw cap mounting so commercial settings in a multitude of scenarios such as offices, museums, galleries and other public spaces are fully protected. In this scenario, the cables, connections and buttons of the iPad are covered, ideal if the installation requires only the screen to be accessible.
With the Viveroo One installed, iPad users will enjoy a continuous power supply, flexibility between portrait and landscape mode when fitted and PoE functionality for direct network connection as well as power. The Viveroo One is available in versions to fit all current iPad models from iPad Mini all the way up to the 12.9inch iPad Pro and Redline says installers will enjoy the easy assembly involving just three connection points.
As with all the company's products, the Viveroo One can be mounted on cavity wall, masonry, or concrete. With the matching mounting sets, all the connections and the power supply are hidden away. The standardised wall mounting unit enables a subsequent change of iPad generation and size format should the customer's needs change. Table mounting options are also available for added flexibility.
Ultimately, for commercial use, the One is designed to offer a multitude of control, playback and interaction possibilities and in the domestic world, a similar scenario of flexibility, good looks as well as multimedia and control opportunities await.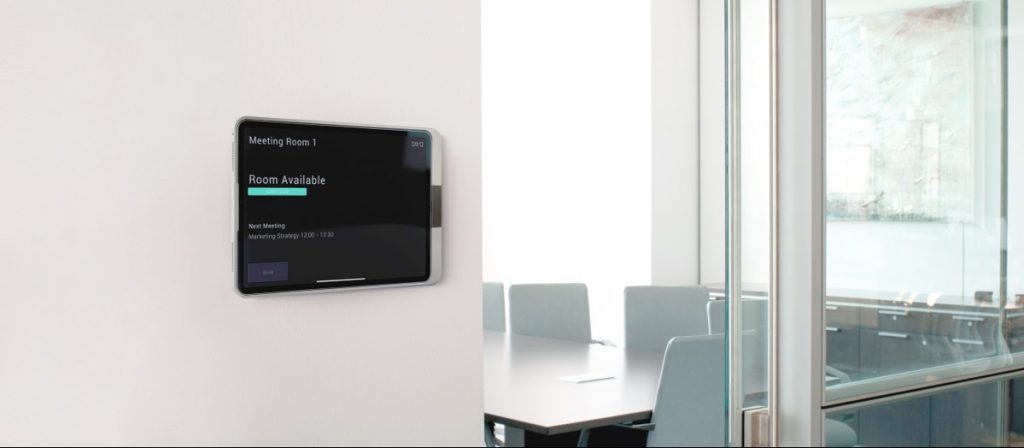 Other Viveroo options
The Viveroo family offers further functional and attractive choices. One option is the Loop Series, a unique rotating iPad mount which glides between vertical and horizontal positioning. This option not only adds style to any space it is integrated within, but it also adds functionality and adaptability too.
The Loop Series is available for iPad 9.7inch (from 2016) and iPad Air 2 (from 2014). This product is available in SuperSilver, DeepBlack or ClearWhite finish options.
Another choice is the Viveroo Free Series which offers an elegant solution where the iPad appears to float on the wall for the ultimate minimalist finish, similar to the One. Angular with asymmetrical forms, this version is compatible with all iPad models from 2014 to the very latest in Apple's iPad range. All versions are available in SuperSilver and DarkSteel finishes.
Redline encourages dealers to get in touch and find out more about the whole Viveroo family.