With the release of the DB-8, Velodyne's new family of bass re-enforcement products is complete. Adding another option to the DB concept, this new compact sub has many hidden depths within its diminutive exterior.
Already praised around the globe with strong reviews, (the rest of the DB- family has been available for a few months), it is now the DB-8's turn to shine and Redline is full of praise for this product after having one on test for the last few weeks at company HQ.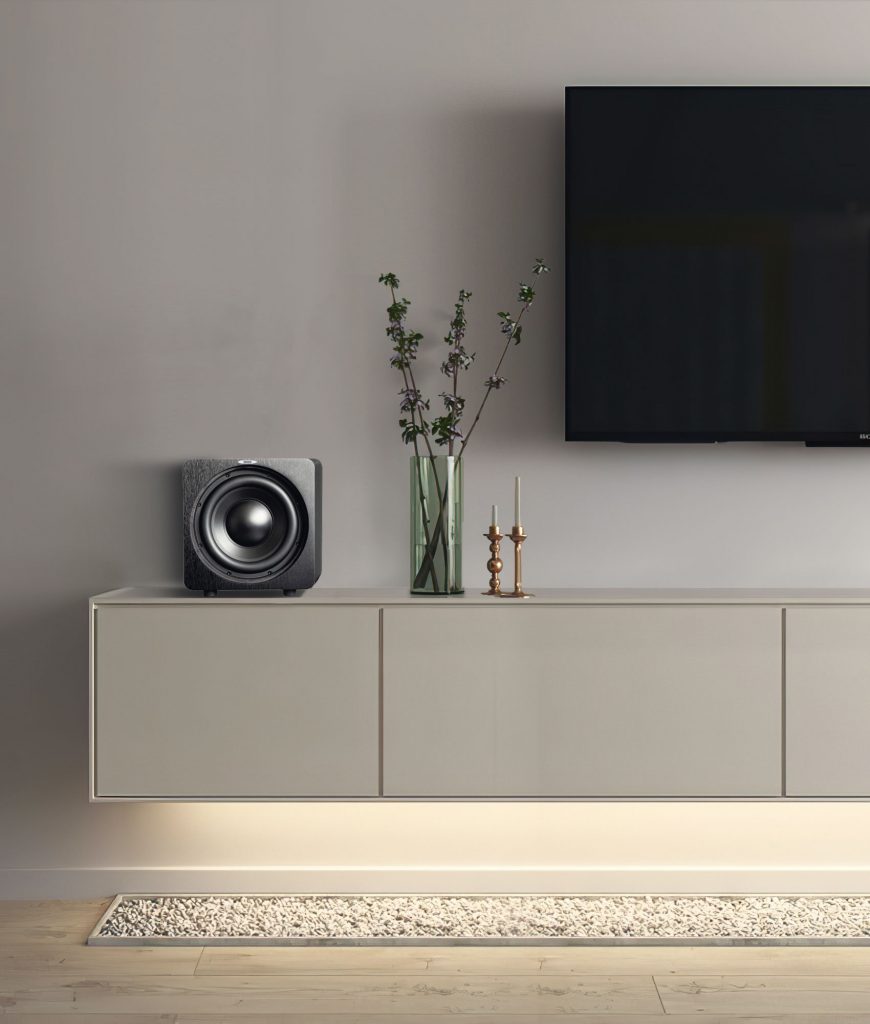 Martin Morecroft, Managing Director at Redline, explains, "The DB-8 really is a fantastic little sub. It delivers surprisingly deep base for a unit of this size (26 x 28 x 29 cm). Its size and good looks mean it is at home in any space offering genuine placement versatility. The compact dimensions also mean that it can easily be built into bespoke cabinetry for a fully integrated finish in media room and home cinema projects.
"Being a Velodyne product, it's not just the dimensions that are innovative, this is a high-performing sub with excellent timing, which is great at supporting movies but is also fantastic when audio only playback is required. Music fans are going to love the extra dimension it adds to their enjoyment, whatever the style of music being played. Gamers will also be happy with the responsiveness and extra level of audio immersion this thoroughly modern sub delivers."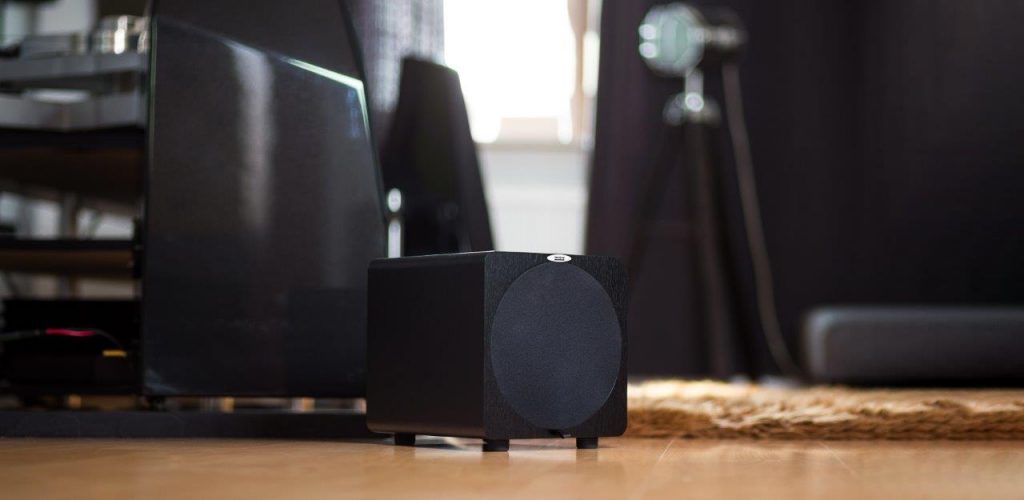 Martin adds, "It wouldn't be Redline without us offering some added extra value, so for a small additional cost we can deliver the DB-8 in custom finishes to suit any colour scheme required."
Diving into the DB-8
The DB family has been created using the significant 30-year knowledge of Velodyne in bass creation, mixing all its technical abilities into a fully living room friendly series.
The front-firing drivers, designed from the ground up specifically for this family, the first new complete range from the maker in a decade, reach deep into Velodyne's locker to deliver impressive and rock-solid performance.
A new amplifier design also contributes strongly to the range's abilities. This is just as true for the smallest member of the family as the DB-8 boasts a quad voice coil, providing high efficiency, fast rise times and pulse fidelity with double ferrite magnets which makes it a strong all-rounder.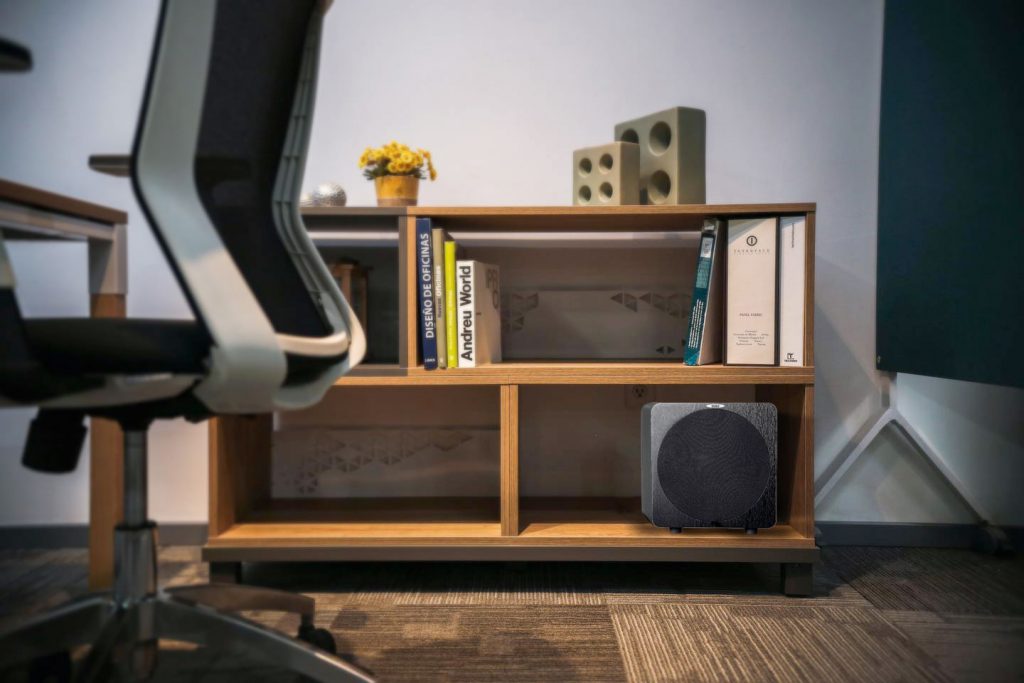 The enclosed cabinet design is made of solid braced MDF material included to prevent distortion and vibration and promote a pure bass sound performance.
However, the DB-8 offers intelligence as well as power, with adjustable level, crossover frequency and phase, and the sub can be flexibly adapted to the listening room and existing equipment.
Connectivity wise, RCA input jacks are provided for the left and right channels, as well as a dedicated subwoofer input with loop-through capability to match up with whatever system is required.
Underlining this range's reputation for offering amongst the best pound for pound performance around for any bass reinforcement range, Redline underlines the DB-8 is a very worthy member of the family and perhaps offers the most market friendly proposition offering compact size and strong performance in one package. Also, with the increase in apartment living and strong competition in general for floor or cabinet space, the DB-8 is an on-trend introduction.
Martin concludes, "Velodyne is not a company that churns out products by the dozen for the sake of it. It always takes its time to produce something of true value that moves what is possible with audio re-production forward. So, when Velodyne produces a whole new range of subs it is always well worth checking them out. This is particularly true of this new range, the whole family is strong, but if we had to pick a favourite this plucky little contender really does deliver on every level that you could ask from a compact subwoofer. Get in touch to ask us about the DB-8 or any other member of the DB family."
Velodyne DB-8 Full Specifications
Driver
8″ forward firing
Amplifier Class AB
800 watts dynamic
300 watts RMS power
Frequency Response: Overall
Frequency Response: (± 3 dB)
18 – 300 Hz
32 – 180 Hz
Low Pass Crossover
50 Hz to 180 Hz (12 dB/Octave)
Phase
0 to 180 degrees
Cabinet Design
MDF Closed Box with 52mm / 2" front Baffle
Magnet Structure
Dual ferrite magnet motor
Woofer
8" high excursion double vented basket driver with PP reinforced Membrane
Voice Coil
Four Layer 2″ / 52mm Voice Coil
Input
Gold-plated Line in Stereo RCA, LFE in, Nickel Plated High-level
Output
Gold plated LFE /RCA
Power Selector
Off / Auto / On
Finishes
Black
Dimensions (W/H/D) (includes feet and connectors)
26 x 28 x 29 cm
Weight (approx)
9 kg
Shipping Weight (approx)
10 kg