Visit Booth 5T92 for crucial updates and a chance to meet the creator of the Totem brand.
Following the successful introduction of Totem's CI range into the UK market last year, UK distributor Redline has announced that the brand has a major presence at ISE 2020, including the chance to check some key new lines such as the Solution Bars.
Part of Totem's Tribe series, the Solution Bars family offers a best of both worlds' scenario. Delivering strong aesthetics to match with today's super slim TVs, these sounds bars are passive designs which means superior off-board amplification can be used to get superior sonic results.
The maker says the Solution Bars really do live up to their name; a truly integrated product that delivers on the design front, but also offers the kind of audio that truly brings to life movies, music and gameplay.
The Solution Bars family are ideal partners for large screen TVs, however Totem says their music only performance is also second to none, delivering the enormous musical soundstage and accurate phase coherency that Totem is known for.
The range offers two models; the Tribe Duo Solution Bar is a two-channel design in a sealed cabinet, while the Tribe Trio Solution Bar is a three-channel LCR in a ported enclosure.
Featuring long-throw 4in woofers, both models have been created to work with screens 65in and larger and their low-profile design and included flush mount non-resonant wall bracket make them a good choice for on-wall installations. Should it be desirable to place either product on furniture or a mantle, adhesive backed sound isolation feet are provided.
Each has closely grouped inputs and wire channel management for a clean, simple connection and are available in white and black satin finishes. An average efficiency of 90dB and a 6ohm load make the Solutions Bars easy to drive and a viable option for a wide range of systems and applications. Phase consistent from any position or location, Solution Bars offer ease of placement within the room. Totem has packed all of its acoustic knowledge and design flare into these versatile and high-performance products and they are already proving to be a very welcome addition to the Totem CI family.
Offering a rounded range, the Totem Custom Install family consists of: Kin architectural in-ceiling speakers, Kin in-wall/in-ceiling speakers, Kin surface mount speakers, Kin in-room subwoofers, Tribe in-wall subs, Tribe in-wall speakers, Tribe on-wall speakers and Tribe on-wall subs.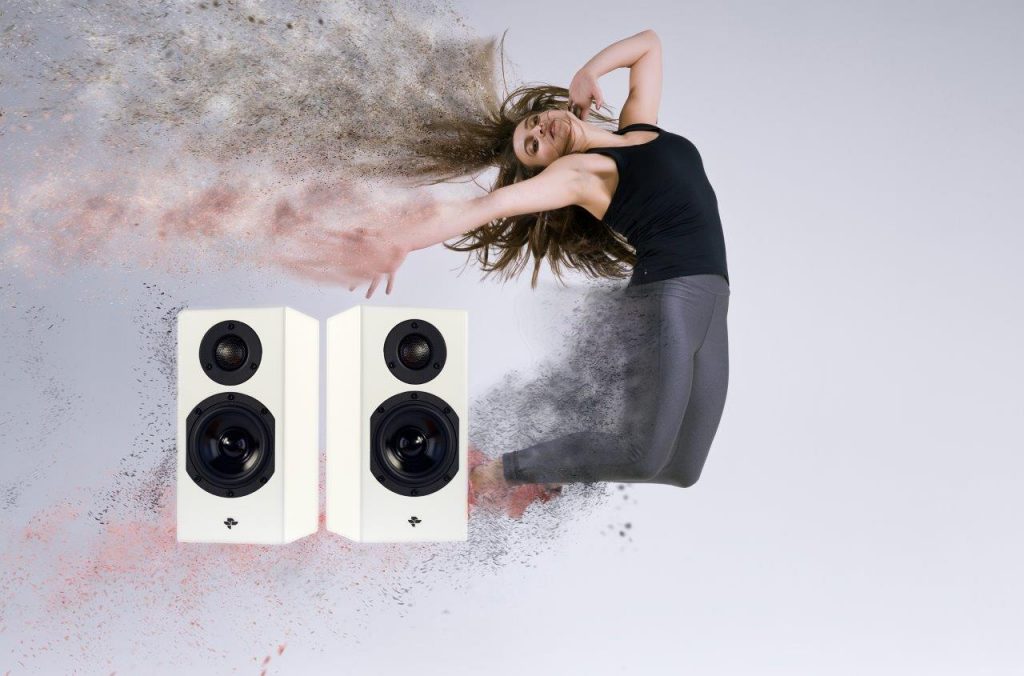 More ISE introductions
Totem will also be highlighting some new products from its Hi-Fi lines including the compact KIN Monitor, designed to push the boundaries of performance expected from a compact monitor of this size (5.11in x 10.62in x 7.48in / 13 x 27 x 19 cm).
Totem says it created the drivers for the KIN Monitor to deliver a harmonious interaction, delivered by a virtually perfect phase response, the most crucial hallmark of Totem's sonic signature, which provides a three dimensional, holographic like soundstage. Listeners will notice its fast-musical bass and airy, yet detailed and natural sounding highs.
The KIN Play Mini has been created to be the perfect audio partner for any mid-sized room. Equipped with HD Bluetooth (Qualcomm aptX v4.1) and based on the larger KIN Play, the Mini can take a wide range of digital and analogue sources. As it's a Totem product, the speaker of course also delivers strong off-axis response and perfect phase coherency. The KIN AMP completes the list of new KIN products and is all about simplicity and sophistication.
Like its range mate, this amp also comes equipped with HD Bluetooth (Qualcomm aptX v4.1) for seamless and uncomplicated wireless streaming. The KIN AMP features digital and analogue inputs as well, so analogue and legacy sources are not left out of the game. The amp also features bass and treble controls, which given the sonic challenges from the variety of source components that can be connected, means the KIN AMP is flexible allowing installers to tailor the sound.
Also new, the SKYLIGHT is an entry level member of the SKY family, establishing a new high-performance standard for affordable bookshelf speakers. It's easy to drive and can be partnered with a wide range of amps offering flexibility as well as deep bass and strong phase coherency.
Meet the creator of Totem!
Martin Morecroft, Redline Sales Director and company founder, says, "Aside from checking out all of the new products, get onto the stand for a chance to meet Vince Bruzzese, Totem's Chief Designer and Founder. Vince is the inspiration behind the brand and creates all of the products, driven by his huge knowledge of audio design, but also his enthusiasm and passion for great audio.
"His love of AV really is infectious. The Redline team will of course be on hand too as will our distribution partners, Joenit (covering Hi-Fi and CI in Benelux and Hi-Fi products in the UK). Come and find out just what makes this brand so special, there is little future (or fun) in selling 'me too' products, Totem is totally different, visit the stand and find out why."