Exertis has announced that it is becoming the newest member of the Global Technology Distribution Council (GTDC). The GTDC is a worldwide industry association dedicated to promoting the role of wholesale distribution in a successful and healthy information technology channel. Tim Griffin, Managing Director of DCC Technology, and Clive Fitzharris, Managing Director of Exertis International will join the GTDC Board of Directors.
The GTDC is comprised of the computer industry's top distributors dedicated to serving the channel, a network of skilled solution providers, internet resellers and retailers focused on providing hardware, software and services to businesses and consumers around the globe. The council is governed by its Executive Committee and Board of Directors, which consists of senior management representatives of the organisation's membership.
Exertis grew 7.8% to £3.913 billion in revenue for its financial year ending March 31, 2020. The business has global reach via its supply-chain services and offices in Europe, North America, the Middle East and China. Founded in 1980, Exertis employs 4,200 people in 21 countries and is part of Dublin-based DCC PLC, an international sales, marketing, distribution and business support services group with holdings in technology, energy, healthcare and environmental industries. DCC PLC ranks on the FTSE 100, among the top companies in market capitalisation on the London Stock Exchange.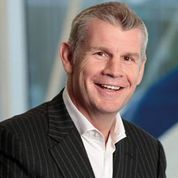 Tim Griffin, Managing Director of DCC Technology, says, "It's exciting to be part of the GTDC at a time when vendor partners and channel customers are increasingly relying on distributors to deliver more than products. Knowledge, insight and strong partnerships are the industry's foundation, and we're all responding to extraordinary trends in business as well as society."

"We're a global player and so it makes perfect sense for us to be part of the GTDC," Griffin continues. "When I first took on my role, Exertis was substantially a UK business and my focus has been to transform Exertis into a global powerhouse. I'm delighted that we now have assets on both sides of the Atlantic."
Frank Vitagliano, CEO of the GTDC, says, "Technology distributors are continuously adding new value on a global scale, and the addition of Exertis to the GTDC brings yet more depth, insight and diversity to the organization. We look forward to their participation and support as we advance awareness of how the distribution industry is transforming in the everything-as-a-services era."