Exertis has boosted its premium audio offering by partnering with AfterShokz to distribute the brand into retail channels across the UK.
AfterShokz was founded in Syracuse, New York, in 2011 and is the industry leader in bone conduction audio technology. Bone conduction technology boasts safety benefits as it enables the user to hear their surroundings while also listening to audio.
The AfterShokz range is therefore suited to a wide range of consumers, from professional athletes who often use music to help them focus and boost their performance, to runners and cyclists who need to be aware of traffic, and even dog walkers who want to listen to audio while remaining aware of their surroundings.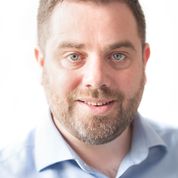 Carl Eagle, General Manager, Premium Audio, Exertis, says: "We're very excited to be working with AfterShokz in the UK. AfterShokz is the market leader in bone conducting headphones and is dedicated to providing a safe and comfortable experience for users. The addition of the brand will strengthen our premium audio portfolio, as health, fitness and wellbeing are more important to consumers than ever."
Li Jiachao, CE Accounts Manager, AfterShokz, comments, "This is an exciting partnership for AfterShokz as extending our relationship with Exertis will enable us to distribute into retail channels across the UK. The team's expertise and breadth of knowledge coupled with their relationships in the consumer sector makes them the perfect distribution partner for AfterShokz."