The Italian company Ubsound has launched the new Feel and Velvet Series 2021 edition, with further technological features and an commercial approach in 'favour of the end users'.
Ubsound constantly works on research and development with the aim of 'perfecting its products to give the consumers an increasingly pure and honest sound during playback'.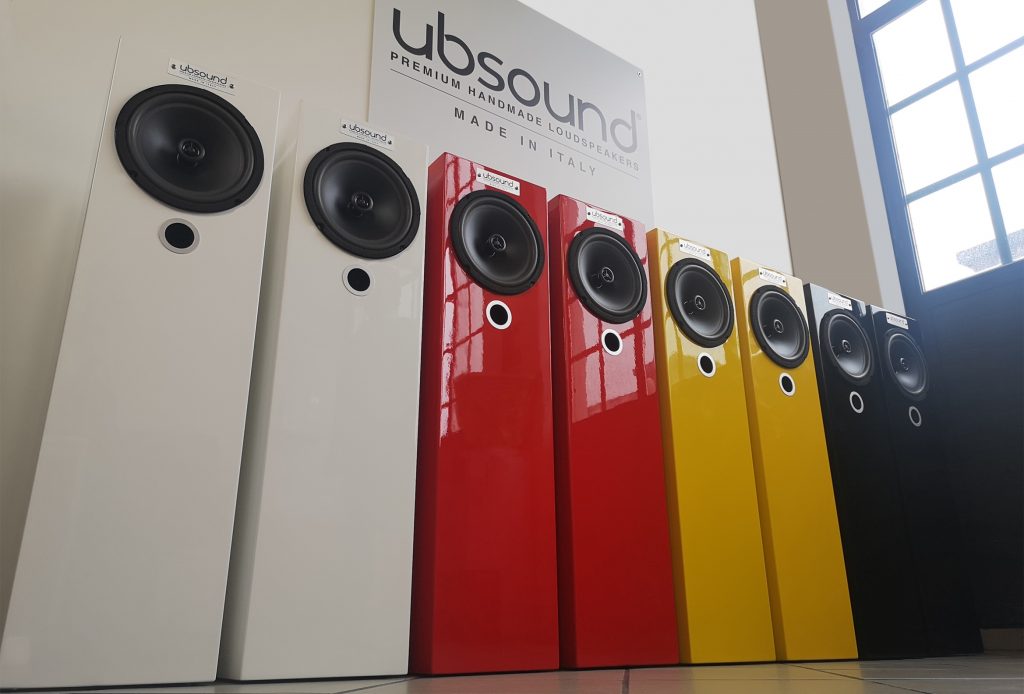 For this reason, following small improvements inside the speaker structure and the evolution of its exclusive HDNSS audio technology, the company decided to implement these changes on both Feel and Velvet series in the new 2021 version, giving even more naturalness and detail to the soundstage.
The new FEEL Series 2021 maintains the four fascinating glossy colours Elegant Black, Pure White, Sport Red and Fashion Yellow available in two versions: FL32 bookshelf or stand (1,990 £ / pair) and FL38 floor standing tower (2,490 £ / pair).
The new VELVET Series 2021 adopts the extraordinary and unique matt satin deep Black colour available in two versions: VL42 bookshelf or stand (2,490 £ / pair) and VL48 floor standing tower (2,990 £ / pair).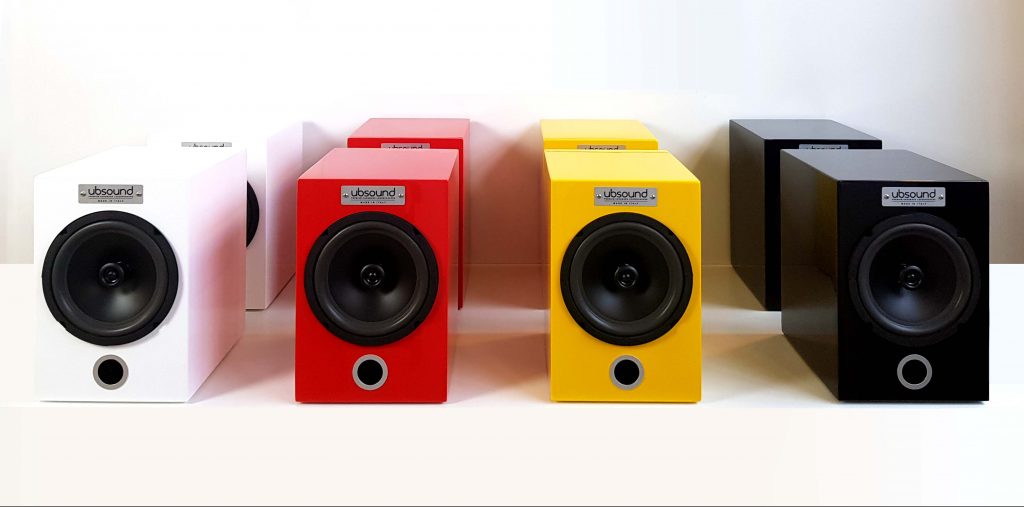 "With the improvements made to the HDNSS audio technology, we are really pleased to have achieved an even more extraordinary sound quality and acoustic total purity" declares Marzio Gasparro, CEO of UBSOUND group.
In this particular global phase in which health and safety are at the forefront, UBSOUND strengthens and enriches its presence and the online activities worldwide, allowing customers to try the UBSOUND premium loudspeakers without leaving home. Indeed the customers will be able to touch, test and listen to their new speakers in their listening environment and with their own system.
"Basically, which better place than your home to try your new loudspeakers? The listening environment is a fundamental part of your HiFi system, that's why speakers should always be tested inside your home" says Marzio Gasparro.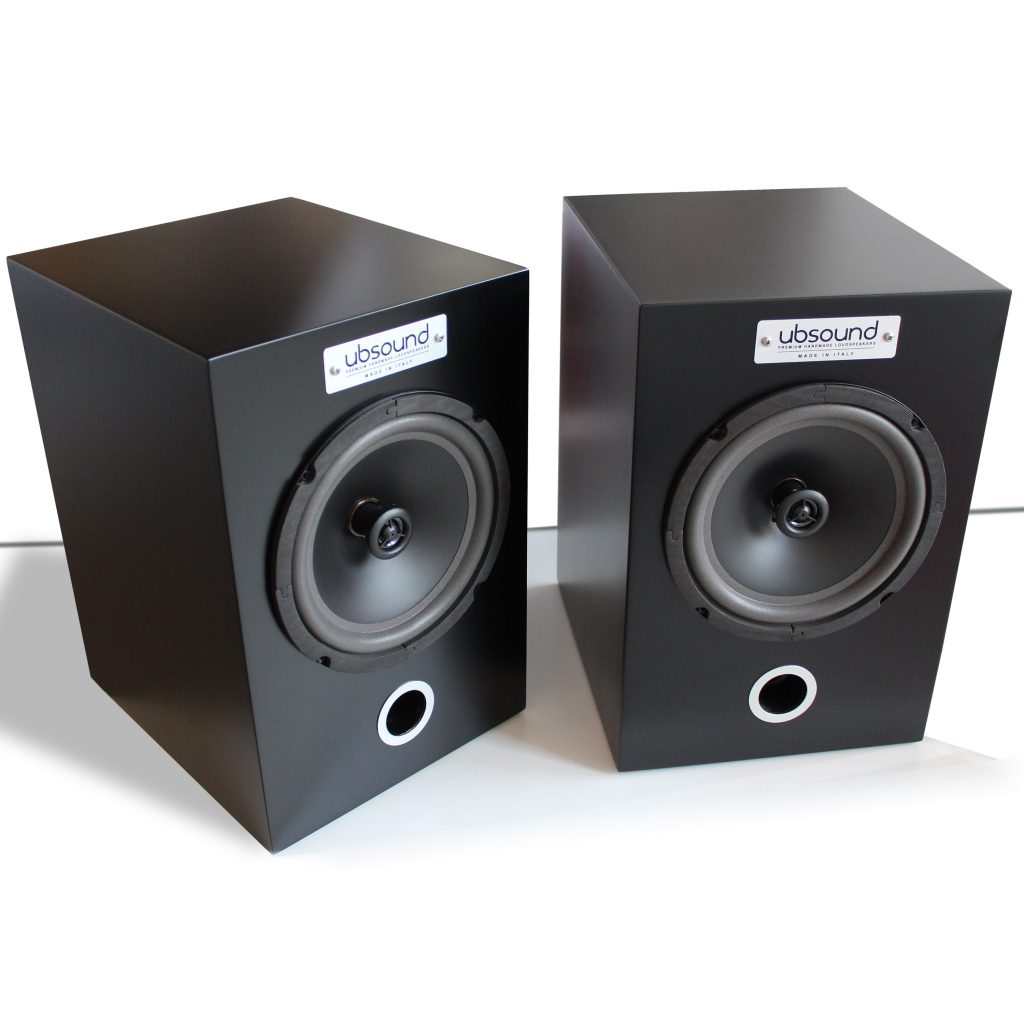 In fact, with this new commercial approach "directly from the factory to your home", in addition to the absolute certainty to purchase a new sealed product with a 3-year official warranty, the customers will have 30 days to try the UBSOUND loudspeakers thanks to the "satisfied or your money back" guarantee.
"The scent of a loudspeaker truly handcrafted in Italy, with over 60 hours of specialized manpower and manually numbered one by one, gives an indisputable added value to the prestigious concept of the true Made in Italy, which – together with several feedbacks of our satisfied clients – inevitably makes me even more proud of the fame that UBSOUND is gaining worldwide on a daily basis" concludes Marzio Gasparro.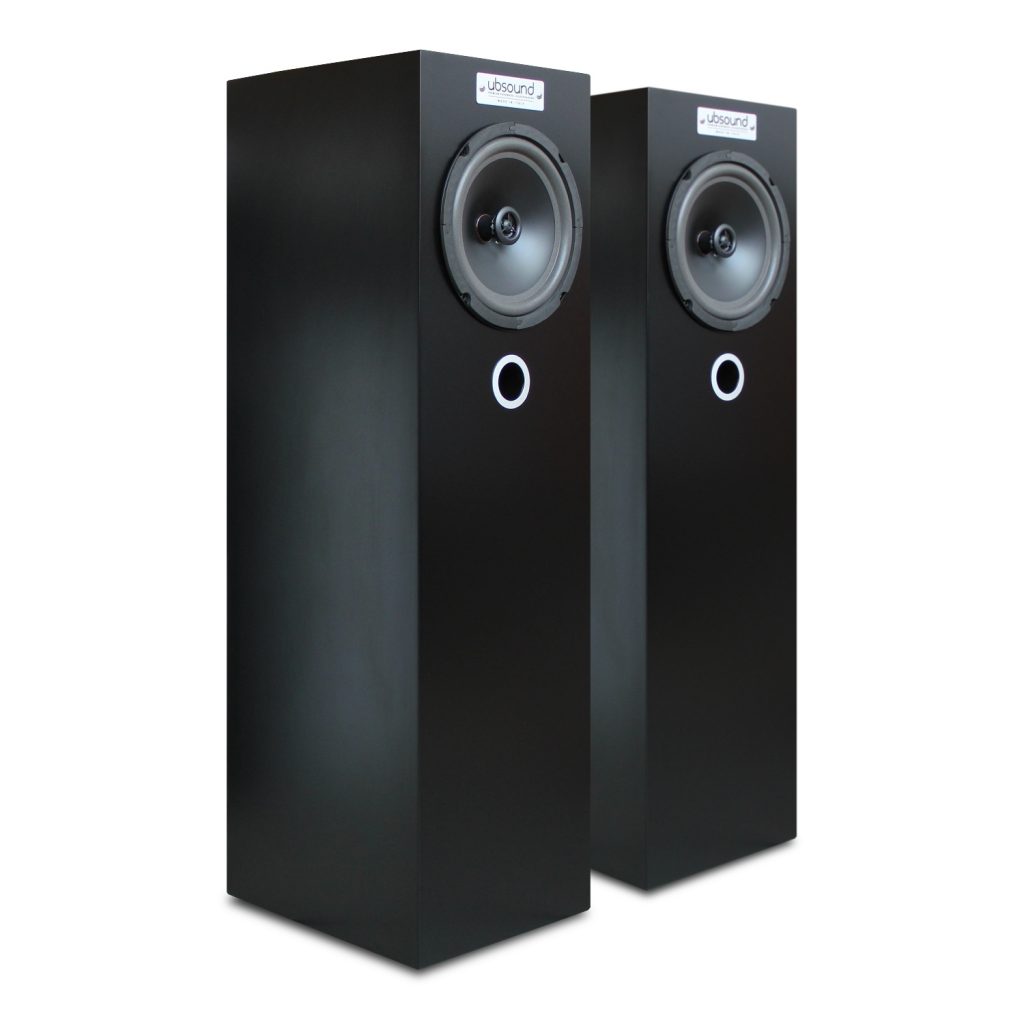 Technical details:
| | | |
| --- | --- | --- |
| SERIE FEEL | FEEL FL32 | FEEL FL38 |
| Diameter of the 2-way coaxial dynamic hybrid driver | 21 cm (8,3in) | 21 cm (8,3in) |
| Maximum power input | 100 W | 100 W |
| Suggested power input | From 15 W to 80 W | From 15W to 80W |
| Impedance | 8Ω | 8Ω |
| Frequency response | 27 Hz – 22.600 Hz (±3 db) | 25 Hz – 22.600 Hz (±3 db) |
| Sensitivity | 90 dB (2,83 V/1 m) | 90 dB (2,83 V/1 m) |
| Maximum harmonic distortion | < 1% | < 1% |
| Dimensions | 35 x 24 x 30 cm (HxWxD) | 90 x 24 x 30 cm (HxWxD) |
| Weight | 6 Kg /13 lb | 13 Kg/27 lb |
| Bass-reflex | Front, asymmetrical and 45° curved | Front, asymmetrical and 45° curved |
| Positioning | Bookshelf or stand | Floor standing tower |
| Terminals allow for connections | Stripped cables, cables with banana plugs or spade terminals | Stripped cables, cables with banana plugs or spade terminals |
| Recommended running-in period | 100 hours of use | 100 hours of use |
| Available colours | Elegant Black, brilliant White, sport Red, fashion Yellow | Elegant Black, brilliant White, sport Red, fashion Yellow |
| Price | £ 1,990 (pair) | £ 2,490 (pair) |
| | | |
| --- | --- | --- |
| SERIE VELVET | VELVET VL42 | VELVET VL48 |
| Diameter of the 2-way coaxial dynamic hybrid driver | 21 cm (8,3in) | 21 cm (8,3in) |
| Maximum power input | 100 W | 100 W |
| Suggested power input | From 15 W to 80 W | From 15W to 80W |
| Impedance | 8Ω | 8Ω |
| Frequency response | 28 Hz – 22.600 Hz (±3 db) | 26 Hz – 22.600 Hz (±3 db) |
| Sensitivity | 90 dB (2,83 V/1 m) | 90 dB (2,83 V/1 m) |
| Maximum harmonic distortion | < 1% | < 1% |
| Dimensions | 39 x 26 x 30 cm (HxWxD) | 92 x 26 x 30 cm (HxWxD) |
| Weight | 8 Kg /17.6 lb | 15 Kg/33 lb |
| Bass-reflex | Front, asymmetrical and 45° curved | Front, asymmetrical and 45° curved |
| Positioning | Bookshelf or stand | Floor standing tower |
| Terminals allow for connections | Stripped cables, cables with banana plugs or spade terminals | Stripped cables, cables with banana plugs or spade terminals |
| Recommended running-in period | 100 hours of use | 100 hours of use |
| Price | £ 2,490 (pair) | £ 2,990 (pair) |