Rithum launches its latest plugin which unlocks integration with Lutron Ra2 Select.
The new integration continues to broaden the Rithum Switch's appeal by offering Lutron customers a mid-market smart control panel that also combines lighting, climate and audio control, into one device. Using the Lutron Ra2 Select integration plugin means users can set up to eight scenes to control their smart lighting and control any smart blinds within their setup.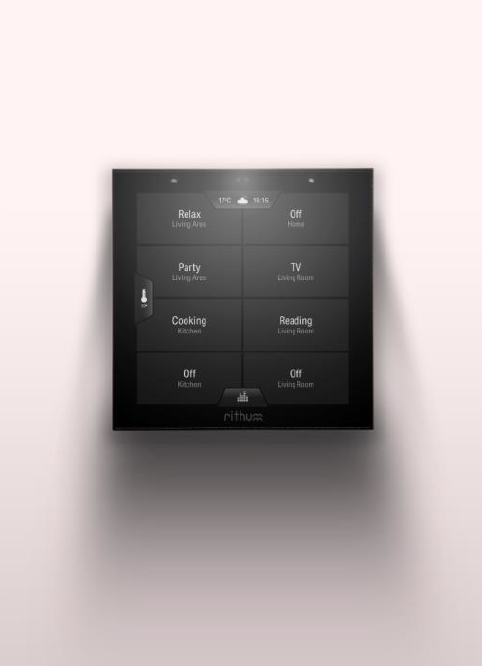 Where the Rithum Switch excels is not only by integrating with Lutron Ra2 Select, but out-of-the-box it also offers audio control of Sonos smart speakers and climate control using its built in Rithum Stat system. By adding the BluOS plugin users also have control of Bluesound smart speakers, NAD amplifiers and much more.
Rithum CEO, Ryan Ovens, says, "We make every effort to ensure the Rithum Switch is a flexible solution that offers as much functionality to as many users as possible, and our software plugin is how we deliver. With our Lutron Ra2 Select integration, Rithum Switch gives installers a more cost effective offering to their customers without a full fat control system on top."
Lutron Ra2 Select, Sonos and BluOS are just some of the integrations Rithum offer. Their smart switch also integrates with HDANYWHERE, Rako, Fibaro, Homey and Tado making it a flexible option for any smart home setup.
In addition, the launch of the Lutron Ra2 Select plugin coincides with the release of a table stand providing flexible switch placement and a UK double adapter plate for more fitting options.