EI speaks exclusively with Miguel Soto, highly-experienced AV professional and freshly appointed new business development manager of Pulse Cinemas Limited.
Scroll to the bottom for the video version of this interview!
Tell us how your new role came about?
I have always had a high appreciation for Mike and Pulse Cinemas as a company. I remember my wife and I going to dinner with Mike six years ago and, during that evening, Mike advised and encouraged me to go for my dreams. His words struck a real chord with me and following my dreams has been exactly what I've been doing ever since.
Seeing the amazing changes that this brought into my life, Ireturned to Mike for further guidance around 18 months ago. I touched base withhim, looking for an opportunity to cooperate after a not-so-good businesspartner experience. Mike was pretty straightforward, he said, 'We would love to have you on board, but we can't at this moment.' So since then, I kept myself close to him and waited for the right opportunity to arrive. Sure enough, the time is now!
What did you know about Pulse before joining?
Pulse Cinemas has always been a company that I look up to and admire. I was familiar with many of the brands the company represents and knew a number of the Pulse Cinemas team personally, from my time running my own distribution company. I knew that they were industry leaders and that they lead by example, which was a true inspiration for me.
What are the particular strengths of Pulse?
Pulse Cinemas' team is the key to its success. The passion of every single member of staff to deliver the best solution to Pulse clients is absolutely extraordinary.
I'm not from the UK, I'm from Mexico and I lived in the United States for many years. It is well known that the level of customer service in America is way above that of the UK, but I truly believe that thePulse Cinemas team deliver a world-class service.
They always stretch themselves to provide you with thecorrect answer and, even when sometimes the answer is not immediate, they still ask, research, document and learn, in order to provide an accurate answer, it's what makes them who they are. In this industry, team culture, collaboration and complete commitment are the keys to success.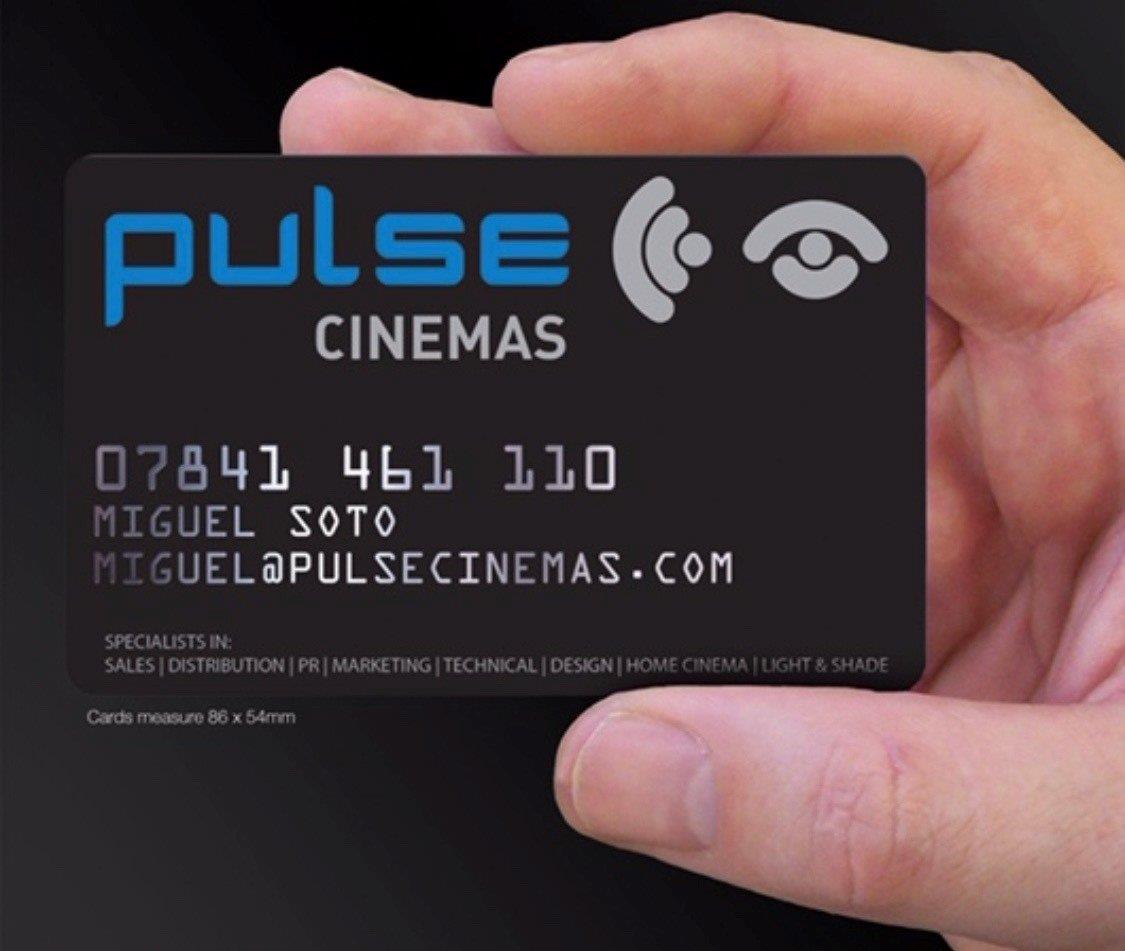 How do you think your CEDIA Outreach Instructor and CEDIA Accredited Presenter certifications will help in your new role?
These two CEDIA certifications are so important, not only for me, but I believe for every single dealer / installer, in order for them to bring the fullest value to their clients.
By collaborating with new dealer / installers who do not have the experience and, in some cases, the confidence, to present in front of architects, builders, developers and other industry authorities. Public speaking is not easy and helping our dealers in any possible way to win business is always better than just pushing boxes.
You know why companies succeed? It's because they care and bring value and service to their clients.
Tell us how you see your role at Pulse, what are your main objectives and how do you plan on delivering them?
Well, I believe that the new business development manager role is one of the most challenging ones. I feel like in the old times, when the scouts go first to taste the berries and search for food. Some of them come back alive and successful, some of them died, but those who succeeded established and expanded empires (the UK was an expert in this field).
My main objective is to bring value to the new dealers to trust in the Pulse Cinemas brand and demonstrate that we care and that actions speak more than words.
Tell us about your past experience of the world of custom integration, what have your learned? What were the key lessons?
Oh the good old times… Experience? Hmmm… I'm still learning, living new experiences, going through new changes, new ways to do business, new ways to communicate, new everything!
When I started my Custom Integration company in Mexico, I started – like many of you guys –as a one-man band and then rapidly expanded to a six figure business.
It sounds easy, but when you're in a Third World Country and those digits are US dollars, it's a little bit challenging. After the success we were having, we moved to Dallas, Texas, where I became a designer/consultant collaborating with some of the most exclusive and renowned companies in the country: designing cinemas for sports celebrities, political figures and music celebrities with the cinemas hitting the seven figure mark.
We decided to move back to Mexico and we thought, with the experience acquired by collaborating with those extraordinary American companies, we would be able to take the company to the next level. Then disaster struck when a family member was kidnapped. This forced us to shut down the business and move to Hungary, then to the UK.
Once in the UK, we were kindly welcomed by one of our existing dealers, to whom I express my gratitude for giving me the opportunity to be here.
I developed my career as an AV designer/consultant into themarine industry, designing and collaborating once again with the mostsuccessful AV integration companies in the luxury yachts world.
Over the past 16 years, I have learned the importance of teamwork, helping to bring value and deliver. The biggest lesson though is to never give up on your dreams, even when it seems impossible. By always doing the right thing, with integrity, ingenuity and passion, you will inch closer to that dream.
At my age, legacy has become my driving force, I want share my knowledge and those who know me well, know that this won't necessarily be just related to AV.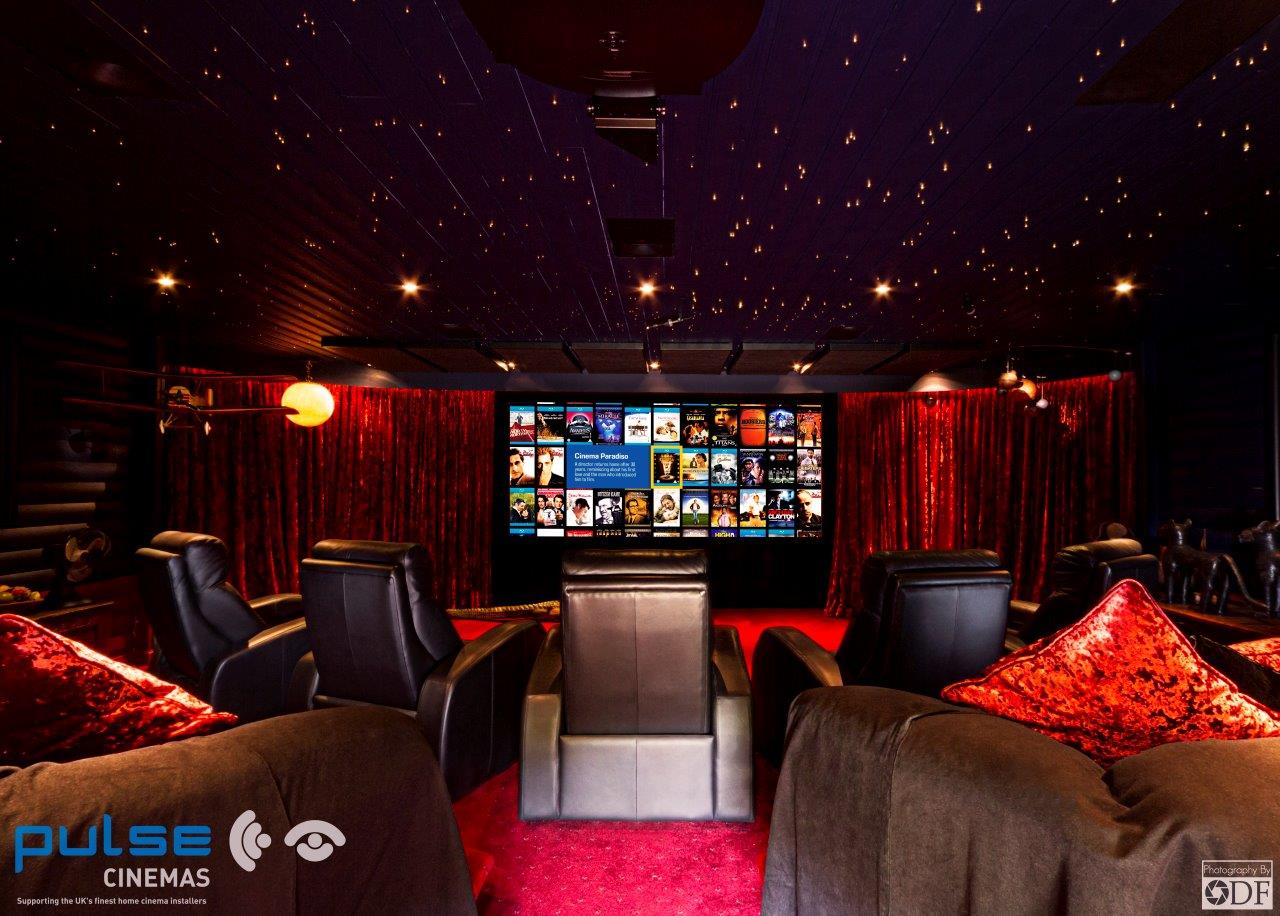 Tell us about some particular successes/projects you are proud of
I have been involved with many very successful custom integration companies and have collaborated to help them win 15+ CEDIA awards in the US and EMEA.
I could describe many extraordinary projects I have been involved in, but instead of outlining one in particular, I can assure you from the bottom of my heart that working on every single project and with every single person, (from the lad who helped me to move boxes, to the most challenging individuals), counts as a huge success for me.
When you are an immigrant in a new country, with a new culture and a new language, every single step, every single hello, every single smile, every single thank you is a success.
I'm most proud of being instrumental in helping many integrators to raise their bar: by offering bespoke professional services like business hacks, implementation and optimisation of D-Tools software, design and engineering, operations, social media, audio calibration, project management, installation, move boxes, fix carpets, fix wallpaper, you name it!
Has there ever been a better time to sell and create home cinemas?
The home cinema market is still in an upward trend. I understand that some end-users and dealer/installers are turning to quick and easy solutions and I understand the temptation, but the price for this is the lack of performance. Our dealers know that, working with us, there is a way to offer their clients high performance solutions integrated with convenience while saving them time in the process.
How do you see the future of the market? What will change? What will stay the same?
I'm not Nostradamus, but I can tell you difficult times are getting closer, with disruptive new technologies growing faster and faster. The way to do business will change for sure: rather than focusing on just products and brands, it is important to educate and give value, which is what we are doing at Pulse Cinemas.
Nothing will stay the same; this industry is fast moving and always will find new ways to evolve.