Headed up by Steve Itoje as company Managing Director, Link It Solutions Ltd is an well-established install company which also calls on the talents of Bisi Itoje, Project Manager, Constantin Dobre, Engineer, Joshua Liu, Junior Engineer, Jaylene Akinwumiju in Marketing and Martina Tucekova dealing with the office and HR.
Steve has been in the home automation industry for over 10 years with a background as an IT engineer and gadget lover. He is a certified member of CEDIA and a CEDIA Outreach Instructor and also works as a consultant to the baggage automation system market.
One of the company's latest projects involved a luxurious new-build home in Ascot, Berkshire. With a keen eye for detail, the owners now enjoy a beautiful six-bedroom and six-bathroom modern home, with three reception rooms, a high-quality kitchen and a gym.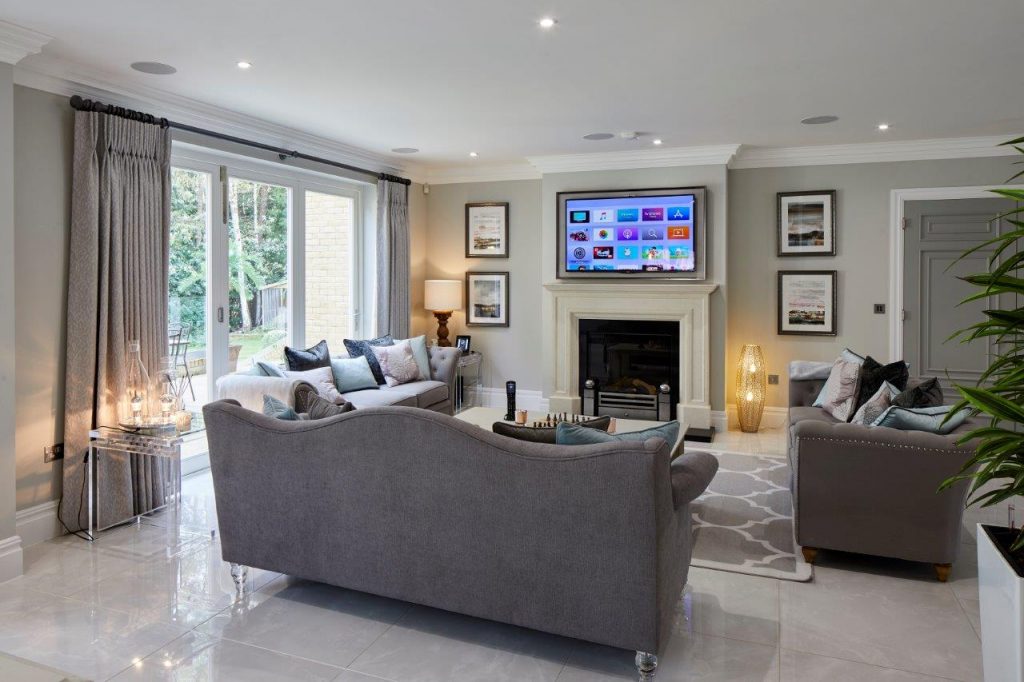 With comfort and convenience at the forefront of the project, the owners reached out to certified Elan integrators Link It Solutions to provide a comprehensive smart home solution. The team worked closely with the owners to understand their requirements and design the appropriate system. The Ascot home was brought together by an Elan home automation solution, connecting the owners to their home and allowing them to control its each aspect through the Elan interface on either remote controls, tablets or smart phones.
Project detail
One of the key features that the owners wanted to control was lighting. The team ensured a slick and user-friendly smart lighting system by installing a Rako solution and integrating it with Elan.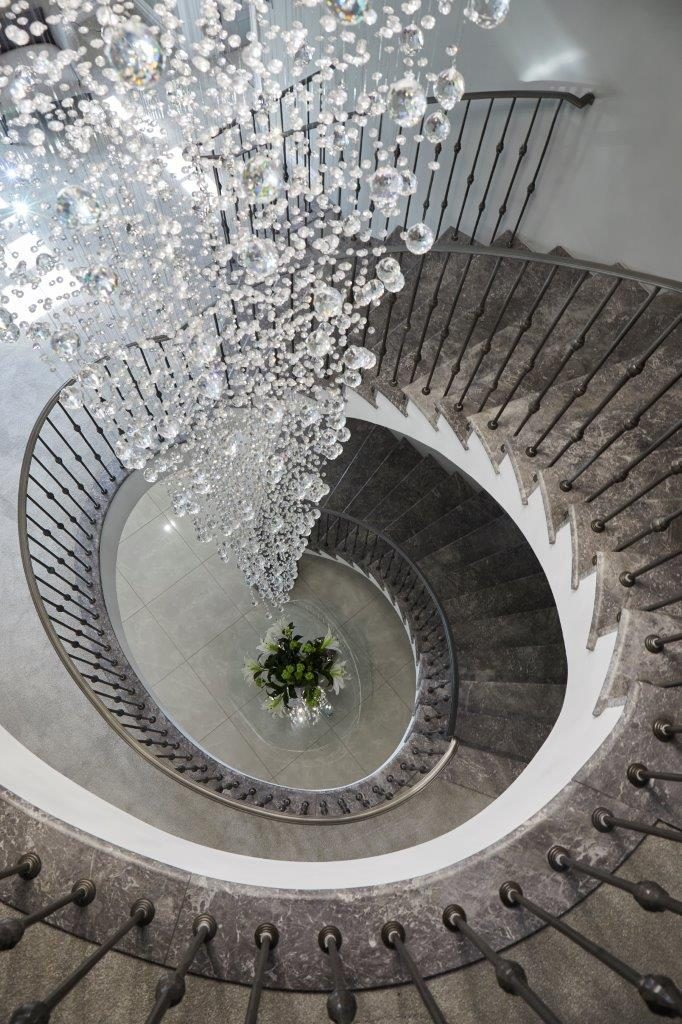 Using both wired and wireless dimmers and switches throughout the house, the lighting system consists of 49 indoor and six outdoor circuits, all being easily controlled from the Elan interface on either remote controls, phones or tablets.
Each of the Elan HR10 and HR30 handheld remotes in the property are configured to provide control of the lighting in their respective rooms.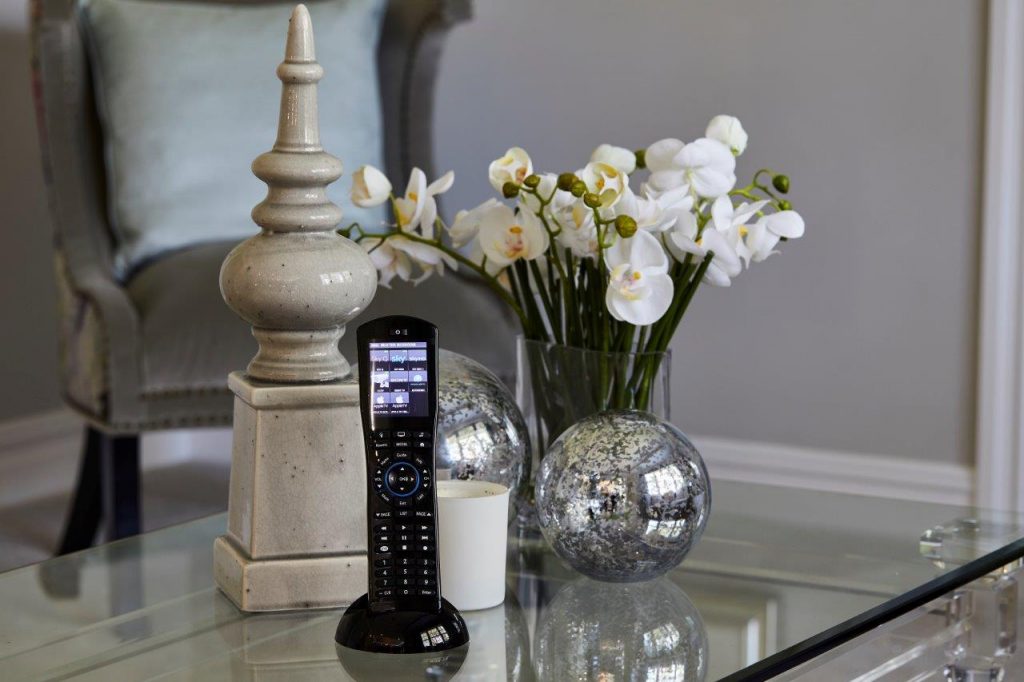 With eight TV screens throughout the house, a video matrix was required to guarantee reliable video distribution. Link It Solutions trusted Elan and the platinum 8 x 8 4KPM-V88-A2416 matrix, ensuring continuous access to the three sky boxes, two Apple TVs and CCTV cameras from any TV in the house.
The waterproof in-wall Aquavision TV included in the master bathroom is also connected back to the system giving access to all audio and music sources from the comfort of the bathtub.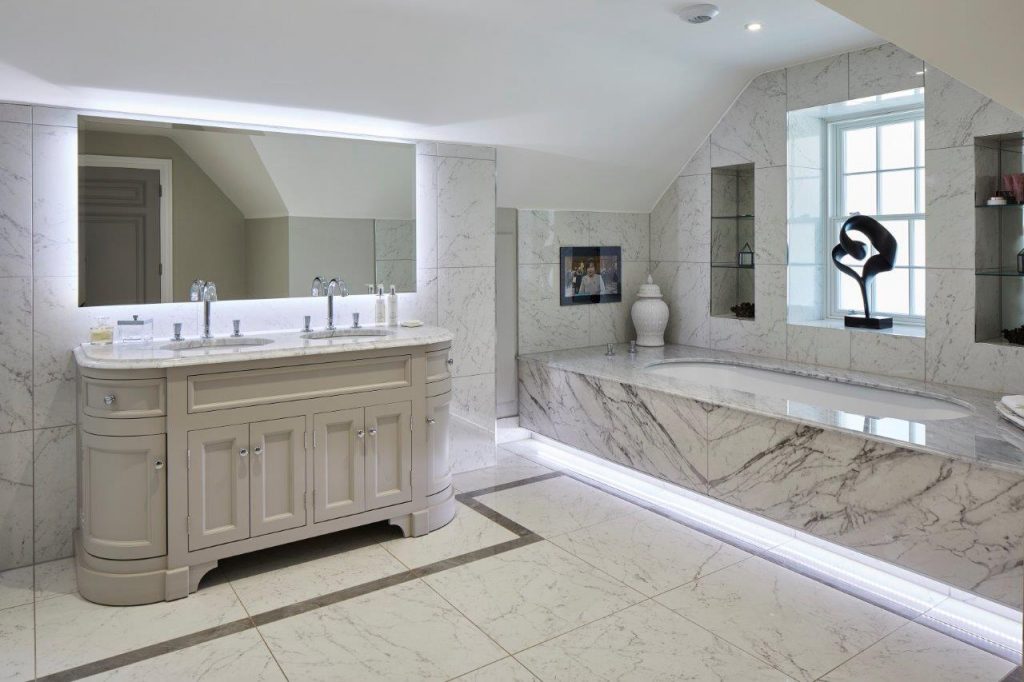 A 13-zone music system was installed to allow easy access and sharing of the audio across the home. Apple Music, the main source of cloud music used by the owners, is distributed to all 13 zones through the Autonomic Media Cloud Streamer, Apple TVs, local TV applications and phones.
The 13 zones all have access to a minimum of four shared music sources and music can additionally be shared from phones via Airplay.
In a sizable property like this, controlling the heating efficiently and cost-effectively is of course key. Thermostats were connected by Link It Solutions to a Heatmiser Neo Hub via a wireless network and were then integrated with Elan. This system now allows for efficient monitoring and control of every configured zone in the house from anywhere in the world through the Elan interface.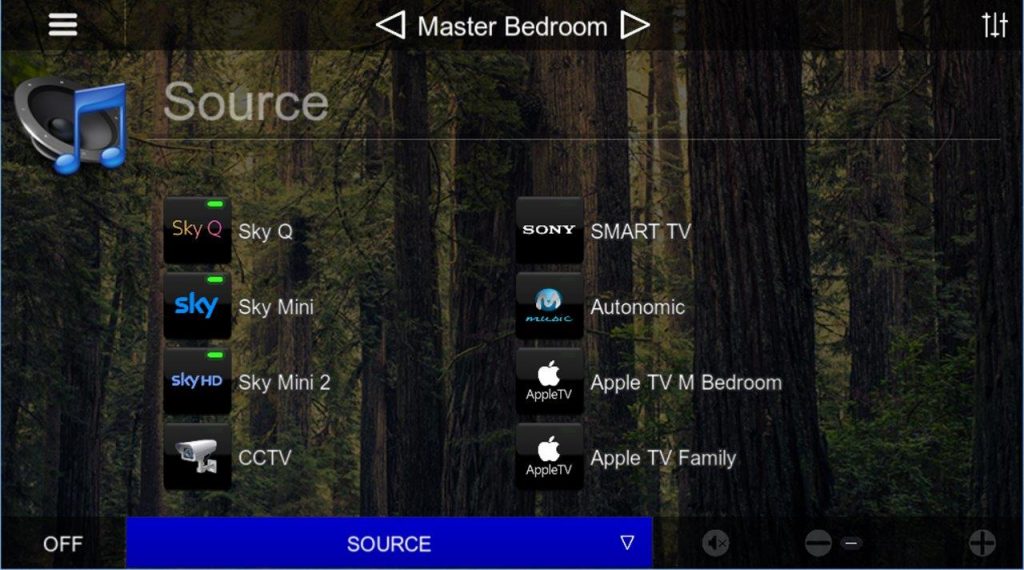 To ensure security and peace of mind to their customers, Link It Solutions installed a Lilin IP based CCTV system which includes 10 IP cameras and a Lilin NVR, all integrated and controlled by Elan.
Like all the other features offered by Elan, CCTV is available through the Elan application. Another option provided to the owners is to select the CCTV feature on one of the handheld remotes and their TV then becomes a large CCTV monitor.
In order for the entire Elan system to operate smoothly, a stable and reliable network system is required. Link It Solutions guaranteed security for their customers by installing an enterprise-grade firewall to shield their home from internet threats.
To securely access the CCTV system, a VPN was also configured. Last but not least, with a controller based Wi-Fi network system and strategically placed Wi-Fi access points, the owners now enjoy reliable coverage of the three floors of their high-end property, including the garden.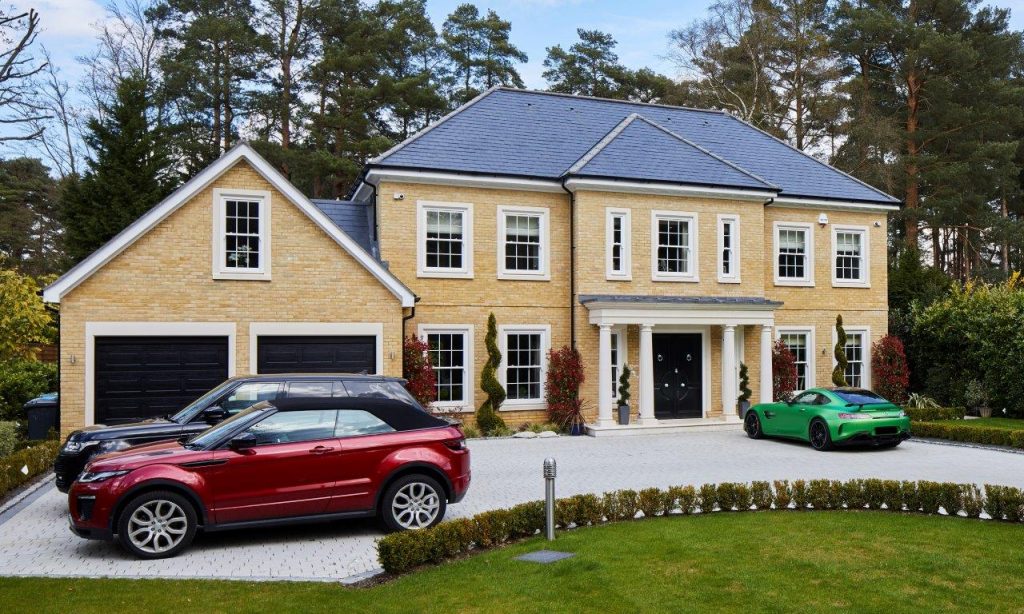 Essential Kit list
Control
1 x Elan gSC10 controller
2 x Elan HR30 handheld remote controls
5 x Elan HR10 handheld remote controls
1 x Elan S1616a 8/16 Zone audio controller
1 x Elan 4KPM-V88-A2416 Video Matrix
1 x Autonomic MMS-1e Music streamer
1 x Denon AVR
3 x Denon Soundbars
9 x Luxul Acess Points (5 XAP-810, 4 XAP-1410)
1 x Heatmiser Neo Hub
Video
1 x Sky Q in 4K
2 x Sky Mini
2 x 4K Apple TVs all via an Elan 4KPM-V88-A2416 video matrix system
CCTV
5 x Lillin MR652 External IP Turret Camera
5 x Lillin MR6422A IP Varifocal Camera
1 x Lillin NVR
Heating
Heatmiser Neo Hub connected by wifi to 22 thermostats and by Ethernet to the Elan controller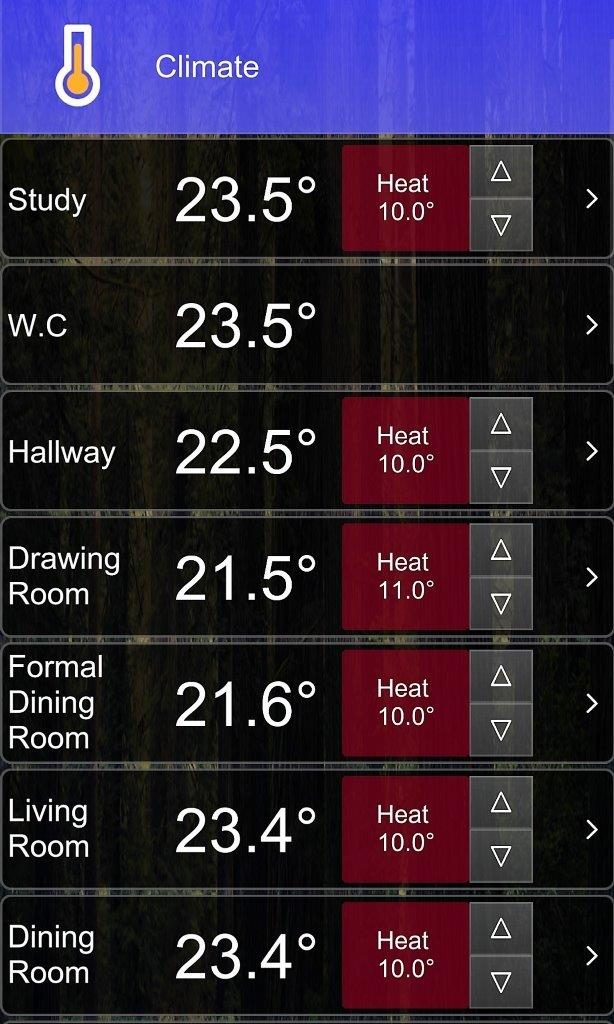 Lighting
Rako Bridge connecting all Rako lighting circuits to the Elan controller via the network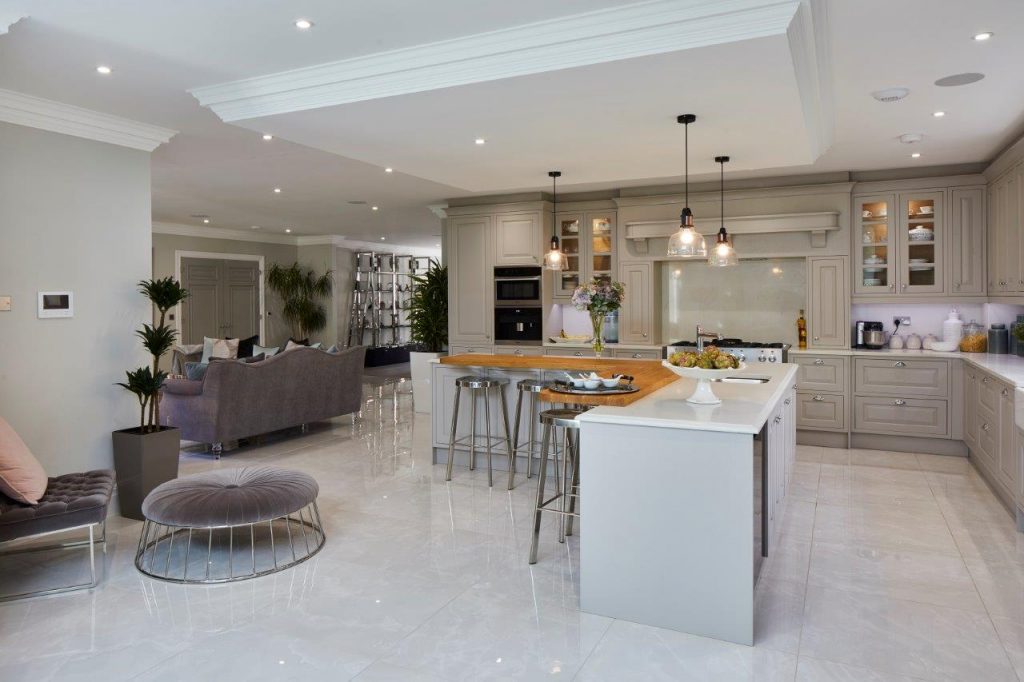 Music
Configuration of a 13-zone music system sharing music from the Autonomic MMS 1 and Apple TVs to 13 zones.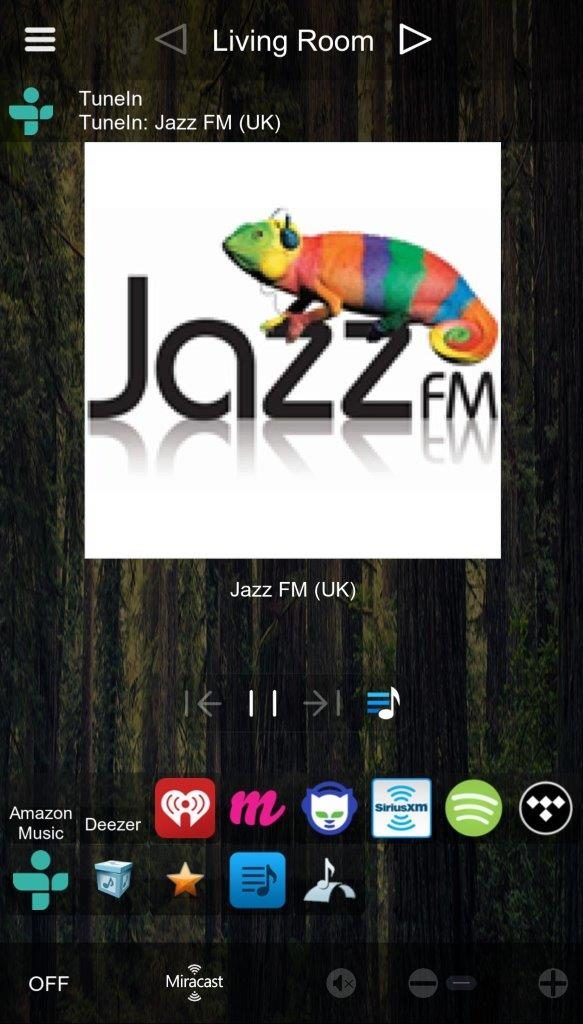 Click here for or more information on Link It Solutions.