UK maker Faradite has announced its largest product launch to date: the TAP Volt Free (Dry Contact) range.
The company says its latest creation, the TAP Volt Free, offers switch plates in a range of sumptuous brushed metallics or the ever-popular Matt white. Faradite says it has re-worked nearly every single aspect of the product, enhancing the TAP range aesthetic without moving too far away from the popular signature look.
Perhaps the most exciting update is the Volt Free (Dry Contact) connectivity which makes the new TAP range compatible with nearly all major control systems such as, Crestron, Lutron, Savant, Loxone, Rako, Control4 and others.
One of the most visually striking updates of the range is the addition of what Faradite is calling the 'halo light' feature. The crisp, uniform LED light provides an attractive outer edge illumination to the switch. The halo light can be configured on installation to be on or off, or to react to switch presses.
Each tap of the keypad is met with a reassuring pulse of the haptic feedback engine and a crisp pulse of the outer halo light (halo light / haptic feedback is configurable).
A new modular architecture forms the basis of the new TAP Volt Free product range with the front plate separated from the coupler. This modularity offers a number of benefits. Notably, the terminations are on the coupler meaning the coupler can be terminated and installed on-site before the final front plates are fitted.
The plug and play fly lead options available from Faradite drastically reduce the wiring time needed when connecting the TAP Volt Free switches to major control systems. This also reduces any chances of incorrectly wired inputs causing troubleshooting delays.
The TAP Volt Free range launches with TAP-1 (single button) and TAP-5 (5 buttons) front plate options, but as the coupler accommodates six momentary outputs it's fair to say there are more switch plate layout options coming from Faradite in the near future.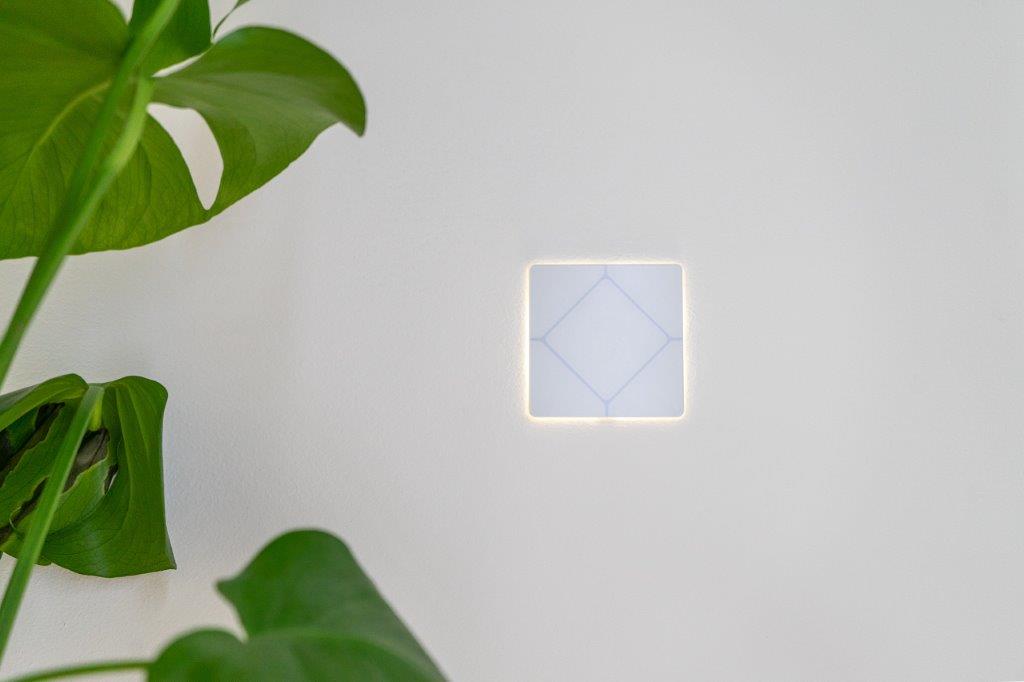 Designed and manufactured in the UK
The beauty of the TAP Volt Free product range is certainly more than skin deep. Faradite designs and manufactures all its products in the UK using the latest cutting-edge capacitive touch electronics and manufacturing techniques.
Faradite even went as far as to redesign the packaging for this launch drastically reducing single-use plastics from the packaging.
Furthermore, Faradite has designed a sample kit that is available to purchase on the website to help integrators display and demo the new TAP Volt Free range. Check out an example here.
Faradite says its designers have carefully and cleverly thought of each and every detail when creating the new TAP Volt Free product range.