---
A new venue and fresh impetus from visitors, organisers and exhibitors alike, has helped EI Live! reach the next level in its development.
Mixing established exhibitors with some new faces, an increased presence for commercial products and services, and hosting the Smart Building Awards, EI Live! 2019 reflected a more mature marketplace and provided an important insight into the companies and sectors that are going to be setting the pace over the next few years.
In part three, EI takes a look at automation, control and lighting.
Rako
Lighting specialist Rako took the chance to show the new Rako Hub featuring a number of additional functions and enhancements over the last generation. Available in two variants, a wireless and wired model, the Hub offers RACOM bi-directional 433Mhz FM, RASOFTpro programming file cloud backup and Rako NFC 'dock' for simple configuration of NFC enabled devices.
The Hub also features app control (iOS & Android), with remote access without the need for port forwarding and an enhanced LAN IP control for third-party systems like Elan, RTI, Control4 and Savant.
Additionally, there is calendar based events able to trigger scenes on specific days of the year and cloud access for integration with Amazon Alexa, Apple HomeKit and GoogleHome. The unit also delivers audio control for Sonos and Systemline7, with more partners expected this year.
Rako also displayed new modular push button wall plates, delivering a ground-up redesign of the modular wall controller range enabling flexible button configurations (4-12), LED illumination and plate finishes.
Three button sizes allow for a variety of layouts, from an on/off and fade, to a more complex mixture of lighting, curtain/blind and audio selections.
Black and white button finishes will be complemented by a range of metal cover plate surrounds from FocusSB's Morpheus range. The design will also allow for materials such as quartz and glass to be used.
Surrounds can be machined from virtually any solid material, so the options for interior friendly designs has been increased. Available in both Rako NFC wireless and wired versions, the controllers are configured using the RASOFTpro programming software.
Visitors also got a look at the new metallic range of keypads which are a collaboration between Rako and its Indian distributor Vinshek.
Built around an all metal screwless flush facia design, the family offers specifiers and end clients a clean uncluttered look.
Six configurable metallic buttons offer scene, curtain/blind and audio control options. This family is also available in both Rako NFC wireless and wired versions and is configured using RASOFTpro. Like the modular range, it is backward compatible with all existing Rako hardware.
The company was also able to underline recent system upgrades with all Rako LED dimmers now featuring 10-bit dimming accuracy. This high-resolution output helps eliminate the 'shimmer' often experienced when LED lamps are fading between levels.
Finally, iOS and Android apps get IPV6 support, particularly useful with remote access and the UK's EE network IPv6 rollout. An update will appear shortly on all devices where the Rako app is installed.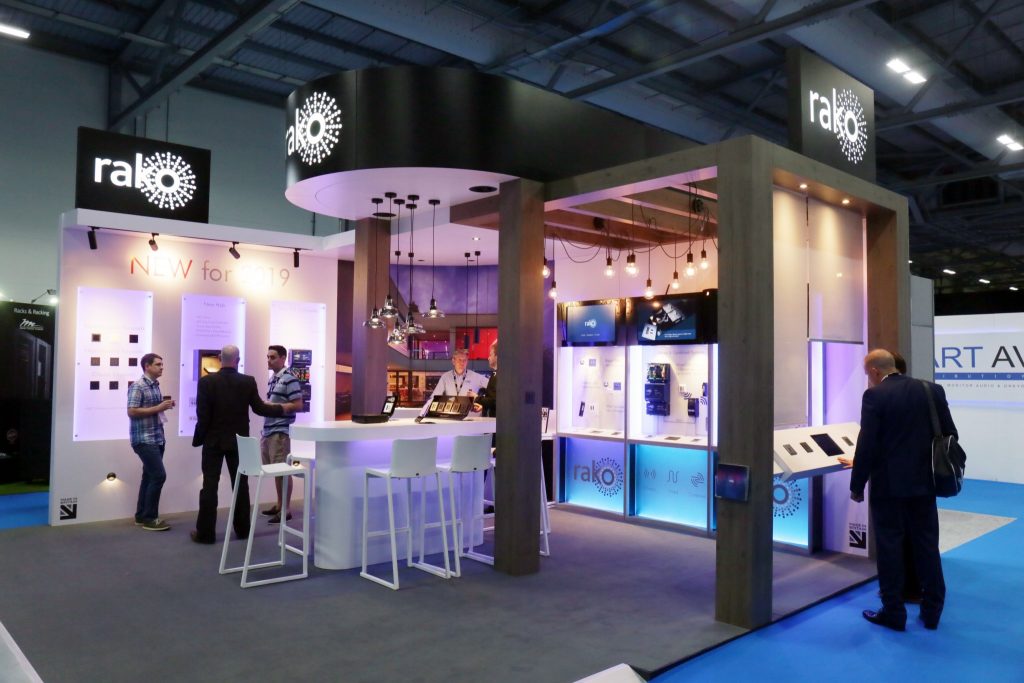 Faradite
Also offering some nimble installation options Faradite had on display its existing and popular range of discreet white sensors. Also on the stand, the newly released custom engraving service for the TAP-5 switches got a lot of attention, many people already discussing projects that would benefit from a modern bespoke switch plate.
On Faradite, Dan Clerkin MD of Airwave AV, says, "It is truly refreshing to see a company in the industry creating such an innovative and stunning product range. The design and performance of the Faradite sensors is fantastic. Faradite have well and truly filled a gaping hole in the market with their sensors and I look forward to what's in the pipeline."
Faradite also had on show its totally black motion sensor designed specifically for the home cinema market.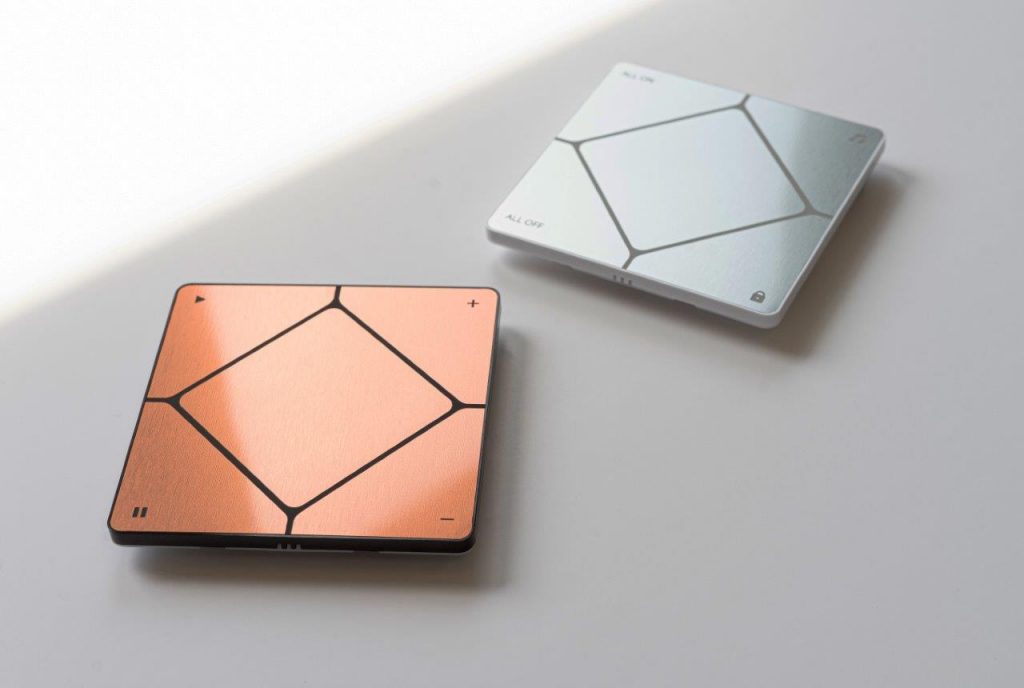 designflow
Planning expert, designflow had the company's new pricing structure on display for the first time and it went down very well with existing and new customers alike. This sees the company move away from a project percentage model for design fees, to a fixed price per drawing type.
Also popular was the company's matched deposit scheme, where designflow matches any deposit made during the show against design with a credit note for the same value, effectively meaning the prices on the new price were all half price for the duration of the show.
Plenty of fun was had capturing industry colleagues on film, as they juggled designflow's red stress balls too.
Sy
This was Sy Electronics fourth year at EI Live! and the company reports that the main interest came from installers from the residential and electrical contractor sector, although there were also visitors from the commercial space, who were interested in the range of AV connectivity and distribution solutions.
Siyavash Fakher from the company says, "The Sy team showed off our range of wall controllers, multi -format extenders, presentation switchers and audio amplifiers. There was interest in our Stealth 18G HDMI cable, the slimmest HDMI cables on the market. Delivering impressive 18G transmissions specifically designed for HDMI racking, these advanced cables are HDR, ARC, Ethernet, CEC, Dolby Vision, HDCP 2.2 and HLG compatible and come in lengths from 0.3m up to 2m."
Siyavash adds, "These cables are essential for discrete installations, where a low-profile solution is required such as HDMI patching, rack management and routing, residential AV, CCTV, IT and gaming installations."
Also popular was the new SMS series, 8×8 HDMI Seamless Matrix with in-built full scaler per output. This device provides 18G seamless matrixing and accurate 4K scaling for each output with 8x audio embed/de-embed functionality, 8×8 IR matrix, mixed video-wall facility and extensive EDID management.
Siyavash comments, "Advanced visitors were able to gain valuable, one on one insight with our MD Sirous Yazdanian. Sirous was on hand to share his knowledge on Sy's design philosophy, engineering process and our use of technology, which has helped Sy steadily build a reputation for delivering reliable, flexible yet affordable solutions which help to simplify the installation experience.
"New visitors were provided comprehensive product walk throughs, which helped them appreciate and better understand the consultative approach Sy takes in delivering our solutions. Our vision is to continually redefine innovation and product expertise, whilst our commitment to value and creating differentiation makes Sy an ideal partner to work with for all future AV projects. Overall a successful two days which provided new opportunities to further develop business within the residential and SME markets. We look forward to EI Live! 2020."