Savant President, JC Murphy, provides an insight into his and company founder, Robert Madonna's journey through the CI universe and what the future holds for Savant and the automation sector.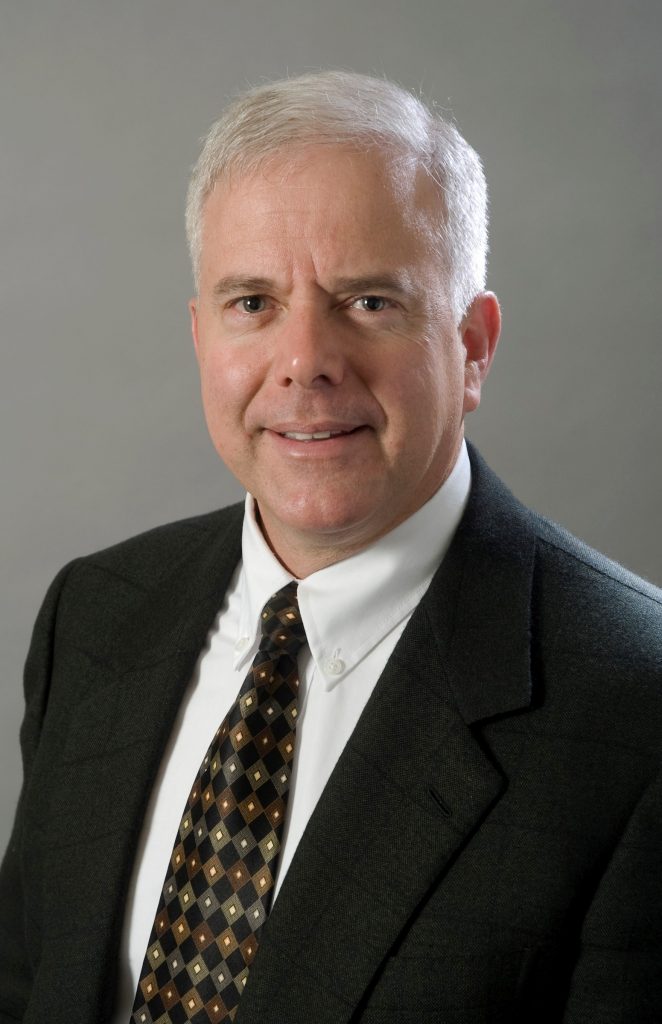 How did you get involved in the world of luxury automation to begin with?
Technology entrepreneur and Savant founder Robert Madonna had first-hand experience with a legacy control system roughly 15 years ago, and the lack of reliability and repeatability drove Savant to market. Bob envisioned a system that could accommodate rapidly evolving technologies and deliver a customised smart home experience without the burden of laborious programming. This is how our Blueprint configuration tool was conceived, opening the Savant platform to a myriad of IoT devices.
How has the market changed since you began?
The rate of change, evolution and advancement in the smart home segment has continued to accelerate, and the breadth and range of smart devices is exploding.
There are now companies from numerous markets offering some form of smart home service, such as security manufacturers, content providers, audio/video companies, voice agents and more—and this has brought a tremendous amount of advertising dollars and overall consumer awareness to the smart home concept.
The adaptability of the Savant platform has shined in this environment, enabling integrators to give their clients the functionality they desire while continuing to offer the latest features through firmware updates. One example of Savant's vision is energy management: while the power grid is aging and demand for energy continues to grow, Savant, alongside sister company Racepoint Energy, has brought sophisticated energy automation and microgrid solutions to the luxury residential market.
Can you tell us a little about your work experience away from Savant that is most relevant to and has helped inform the automation market?
Prior to Savant, Mr. Robert founded Excel Switching, a company that was part of a massive transition in the telecom space as the old voice-only model was replaced by a voice and data platform. This evolution in telecom required a new IP infrastructure to manage both voice and data—and now Savant is leading the smart home industry toward reliance on an IP infrastructure, as a very similar evolution takes place within the CI channel.
What are some of the most important firsts in automation and integration Savant has achieved?
Right out of the gate, Savant introduced to integrators a smart home platform that cast aside a reliance on laborious custom programming in favour of a much more efficient and reliable software-based configuration engine. Savant then introduced TrueImage, a ground-breaking user experience for mobile devices that enables anyone in the home to simply touch an image of a light to turn on/off/dim/colour change.
For entertainment systems, Savant enabled integrators to deliver lossless audio and video over a 10 Gig IP network, creating unprecedented integration flexibility and clarity throughout the home. In Savant's quest to deliver the most intuitive experience, we created a user-defined scene engine, enabling homeowners to group together specific features and functions that they can access via a single button push or voice command.
Most recently, Savant developed Daylight Mode, a customisable lighting control feature that suggests a circadian curve based upon scientific data that highlights time-of-day settings for colour temperature and lighting intensity shifts seamlessly throughout the progression of each day.
The Savant app intelligently adjusts for related factors such as geography, time zone and season. Beyond the scientific defaults, users can effortlessly personalise their lighting experience by adjusting timing, intensity and colour temperature settings to perfectly suit their daily habits.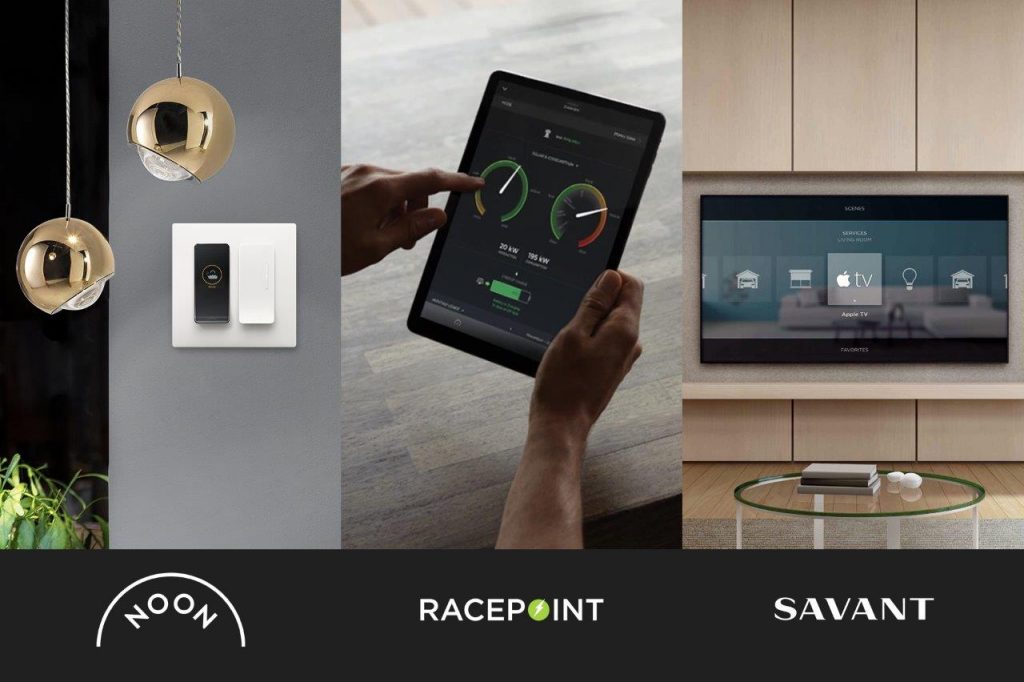 What can you tell us about the road map for 2020? What is in store from Savant?
We unveiled a portion of our 2020 roadmap at our recent Integrator Summit in Las Vegas in January. Of course there will be additional, exciting news as the year progresses and we roll toward CEDIA Expo.
Here are a few highlights from the summit
STRATEGIC PARTNERSHIP WITH RING X LINE
Ring Founder and Chief Inventor Jamie Siminoff spoke to attendees at the Savant Summit. Highlighting the first such relationship in the CI channel, Savant's partnership integration with Ring, together with the newly unveiled Ring X Line, will deliver a unique experience to customers. Savant will deliver the Ring Video Doorbell experience within their smart home ecosystem, and integrators can expect to see Ring features such as a live view of Ring video, notifications and two-way audio later in 2020. Along with this amazing product integration, Savant will be the first manufacturer to offer the newly announced Ring X Line of hardware for sale through the Savant Store. The Ring X Line will be available for purchase in March 2020, with features designed specifically for the CI channel. Initially, the Ring X line will consist of seven devices across the entry and camera categories.
NEW PRODUCT: SAVANT SMART AUDIO
At the 2020 Summit, Savant showcased an expansion of the AVB and WiSA-enabled Smart Audio product family, including a new three-channel amplifier with onboard Savant control capability and a beautiful industrial design, the new high-performance free-standing bookshelf speaker designed by Cary Christie for exceptional sound quality and featuring capacitive touch controls on the top surface, and finally a groundbreaking AVB to WiSA Bridge, creating limitless connectivity options for integrators. These new audio products are slated for delivery later in 2020.
THE ACQUISITION OF NOON HOME
Announced at the Summit, Racepoint Energy has acquired the technology and team of NOON Home, including exciting residential lighting control innovations that create new opportunities for integrators. This acquisition will enable Racepoint Energy and sister-company Savant to deliver the most comprehensive and intuitive lighting and intelligent control solutions. NOON offers a complete lighting control platform that can be discovered, configured and controlled with a single app experience. This acquisition will expand both Racepoint Energy and Savant's lighting control offerings, including the addition of NOON's unique keypad style to the Savant keypad lineup.
WEST COAST EXPERIENCE CENTRE AT VEGAS MODERN 001
In partnership with Blue Heron, a Southern Nevada-based luxury design/build firm specialising in custom homes and boutique communities, Savant announced a new west coast experience centre coming soon to the Las Vegas Valley. Products featured in Blue Heron's newest ground-breaking, cutting-edge designed show home, Vegas Modern 001, include an end-to-end lighting solution featuring control and fixtures, Savant's award-winning user interface, Savant IP audio and speakers, Savant IP Video and Video Tiling, and advanced energy automation including solar, micro grid and flexible load management technology. The all new west coast Savant Experience Center is slated to open summer 2020.
Why is Savant different to other control platforms? Why should an installer choose it over another system?
Savant offers the industry's leading user experience, which is easy to navigate and wonderfully personalised. Savant is a software company with a track record of successfully driving innovation in the smart home market, and we are relentlessly customer driven—we listen to feedback from our integration partners and develop or evolve solutions based on feedback from the field. Savant solutions work! This has been proven through millions of use hours in countless applications around the world.
How will the role of the automation platform develop and change in the coming years? How will they be controlled? What will they do?
We anticipate offering expanded services and capabilities representing virtually limitless possibilities for the smart home consumer. The demand for energy management and wellness solutions will grow along with entertainment, lighting, climate and other aspects of the smart home. We also expect that artificial intelligence functionality will further permeate smart home platforms as consumers seek to live in healthy, efficient homes that can be tailored to match their lifestyles.
What is your favourite piece of functionality on the Savant system right now?
Savant now offers more personalisation capabilities than ever before, placing the end user in charge of tailoring their smart home experience to best suit their needs. Highly intuitive features such as Savant Scenes heightens consumer interest and increases adoption across a broad spectrum of potential customers. Being able to easily personalise your Savant home is a wonderful selling tool for our integration partners.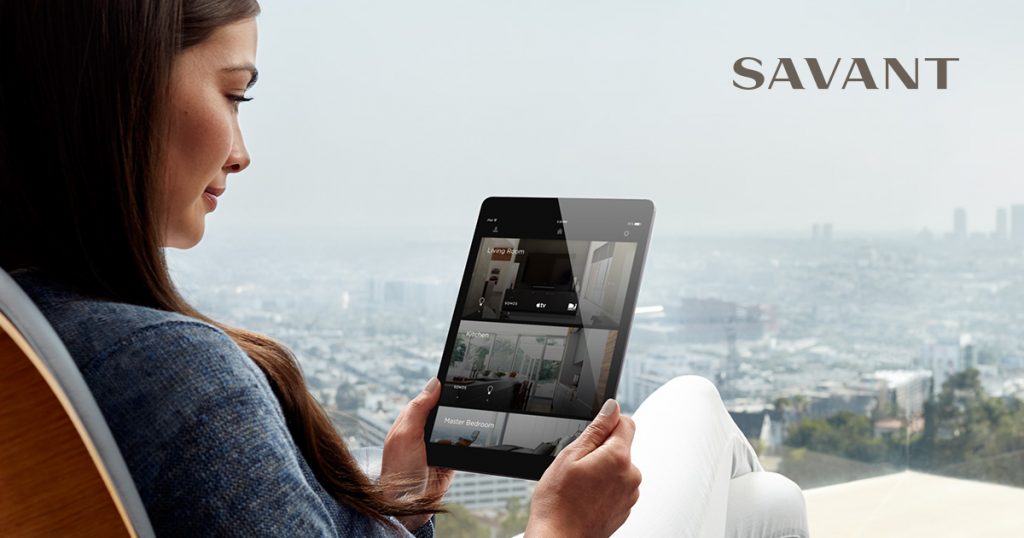 Do you think AI will have an increasing role in home automation?
Absolutely! The smart home experience can be enhanced in many ways through suggestive prompts attributable to AI, and we expect this trend to continue and become more integrated within the Savant experience.
Do you still think the consumer marketplace for automation is a 'confused market space'?
We do see the market adjusting as consumers decide if they are part of the DIY group or part of the Do It For Me segment. Almost everything you buy today has an app and some consumers try their hand at deploying smart home functionality on their own. DIY solutions are still in their infancy and users soon tire of having a separate app for every single device—which really is not representative of a smart home experience.
That said, we love the increased consumer awareness created by so many DIY products, and of course we appreciate those consumers who find their way from the DIY space to a much more integrated and intuitive Savant experience.
This article first appeared in the pages of Essential Install Magazine. Subscribe right here.