Ahead of the ISE show EI presents an exclusive Q&A with Daryl Friedman, CEDIA Global President and CEO.
How aware of CEDIA and the smart home/AV industry were you before taking on the role of Global President and CEO?
I was fortunate to know quite a bit about the industry and CEDIA specifically before stepping into this position. During my near two decades spent working alongside producers and engineers at the Recording Academy (Grammy Awards organisation), I developed an appreciation for high-quality audio. My division, made up of some of the world's biggest audio aficionados, endorsed CEDIA's Immersive Audio technical training, which was a testament to CEDIA's merit and a leading factor in why I was so excited about the opportunity to work for the organisation.
Over the past year, I've learnt so much about the smart home industry from CEDIA members around the world. From visiting showrooms, attending industry events, and even spending 'a day on the job' as an integrator, I've developed an even deeper appreciation for this industry that is about to grow exponentially.
Will this be your first ISE show, or have you attended in another capacity before?
This year marks my second ISE show as CEDIA's global president and CEO, but much has changed since I last stepped foot in the Fira de Barcelona. This year, Hall 2 will be transformed into a true residential hall, anchored by CEDIA's booth and the Smart Home Technology Stage. I'm also proud to say that CEDIA now has a complete executive leadership team with global representation, three new board members from varied roles within the industry, and a clear vision outlined in our strategic plan. I look forward to returning to ISE with a fresh perspective and sharing these updates and more during the Annual Meeting on Wednesday 1 February at 4 p.m.
What are some of the major initiatives offered by CEDIA at ISE this year?
This year at ISE, CEDIA is introducing the Smart Home Technology Conference where we'll be offering over 65 hours of professional development over a three-day span. Professionals from various corners of the industry will be covering topics such as technical installation and design, business excellence, and future trends all through the lens of home technology integration.
CEDIA members and non-members are also invited to an introductory course about the CEDIA Outreach Instructor (COI) programme led by CEDIA Member Program Specialist, Imogen Dent. The COI programme enables CEDIA members to provide continuing education to their local design and build industry partners to establish vital business-to-business networking contacts and raise awareness of CEDIA, its members, and the home technology industry.
On the certification side, we're pleased to bring ISE attendees two opportunities to earn internationally accredited certifications from CEDIA. Attendees can demonstrate their commitment to maturing our workforce by registering for the Cabling and Infrastructure Technician (CIT) and Integrated Systems Technician (IST) examinations. These globally accredited certifications demonstrate to other trades, customers, and lawmakers that the custom integration industry is a clearly defined profession with rigorous, widely accepted criteria for competency.
What are you personally most looking forward to about ISE 2023?
In addition to seeing the community convene under one roof, I'm looking forward to learning about ways companies are adjusting their business offerings to include expanding sectors such as energy efficient solutions and sustainability. These are areas we are looking to explore as they have really come into prominence in recent years. CEDIA is hosting several courses around energy management, power conditioning, and sustainable design. We hope to facilitate these conversations, especially between integrators and manufacturers, and continue them beyond ISE.
What are you hoping to add to/improve on in terms of the CEDIA offering in the next 12-18 months?
At our Annual Meeting on Wednesday at 4 p.m., we'll be unveiling an exciting new programme to bring new workers into our industry. I'm calling on every CEDIA member to bring this new 'toolkit' into a classroom of young people who are deciding their future path. If every CEDIA member commits to visiting one classroom in 2023, we'll reach 120,000 potential new integrators.
Also this year, CEDIA is emphasising many operational and management tools to help integrators withstand economic turmoil and build more resilient businesses. We recently released two resources, The Integrator of 2027 and the Business Toolkit, which we will explore further at ISE 2023. A half-day Business Design Workshop will encourage integrators to envision their businesses five years into the future and plot ways they can reinvent it, while a series of courses led by CEDIA Fellow Leslie Shiner will dive into the operational side of running a business by covering topics like markup and margin, labour costs, change orders, and more.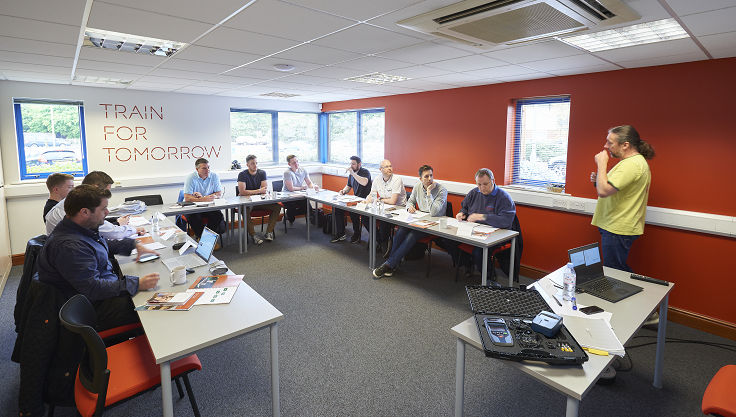 Training is a huge in this sector, what do you feel in general needs to be added to or improved on?
We need to make it accessible and exciting for the next generation – or anyone looking for a career change – to gain the necessary skills to succeed in this industry. We've identified a glaring need for clearly defined learning and career pathways for everyone at every stage of their career. I can't overemphasise that CEDIA is launching a brand-new resource for CEDIA members to play an active role in ushering in the next wave of workers. We hope this project is a step forward in filling the void of skilled labour in the industry. Stay tuned for more details at our Annual Meeting on Wednesday at 4 p.m.
What are some of the major opportunities available to the integration community over the next few years?
Consumer's investment in their homes shows no signs of slowing down, but it is changing. As outlined in the Integrator of 2027 white paper, we're starting to see a lesser focus on technology and product-centricity, and instead we're seeing a shift toward user-centricity and hyper-personalised user experiences. In the years ahead, it is going to be vital for integrators to design with intention and empathy and uncover each user's unique needs.
What major differences have you noticed between the European and American markets?
One thing I'm hearing from integrators is that a big difference between the European and American markets is the way in which homes are built. European integrators often have to contend with the challenges of working in older, sometimes historic, buildings made of brick. This type of design is not as forgiving when it comes to running cables, and presents further challenges for Wi-Fi and speaker installation. In the U.S., most buildings are designed so that cabling can be easily run behind drywall – something that wasn't even a consideration when centuries-old European homes were built.
Tell us about your work with the Recording Academy and how it relates too/dovetails with the CEDIA world.
What many people don't realise is that the GRAMMYs—the Recording Academy—is an association of creative and technical professionals that make music. It's not just the big show that rolls around once a year – it also encompasses 364 other days when the organisation does what any good trade association does: support and represent its members.
I've worked to manage member engagement, drive member advocacy, and oversee government and industry relations while collaborating closely with the board of trustees – a job that bears a striking resemblance to my current position.
A lot of people think of Recording Academy members in terms of our most famous GRAMMY winners – like Taylor Swift and Beyonce – but a large percentage of the members are technicians and behind-the-scenes experts. These are my people. I love to represent folks who use their technical expertise to improve our lives. That mission is inevitably what drew me to CEDIA.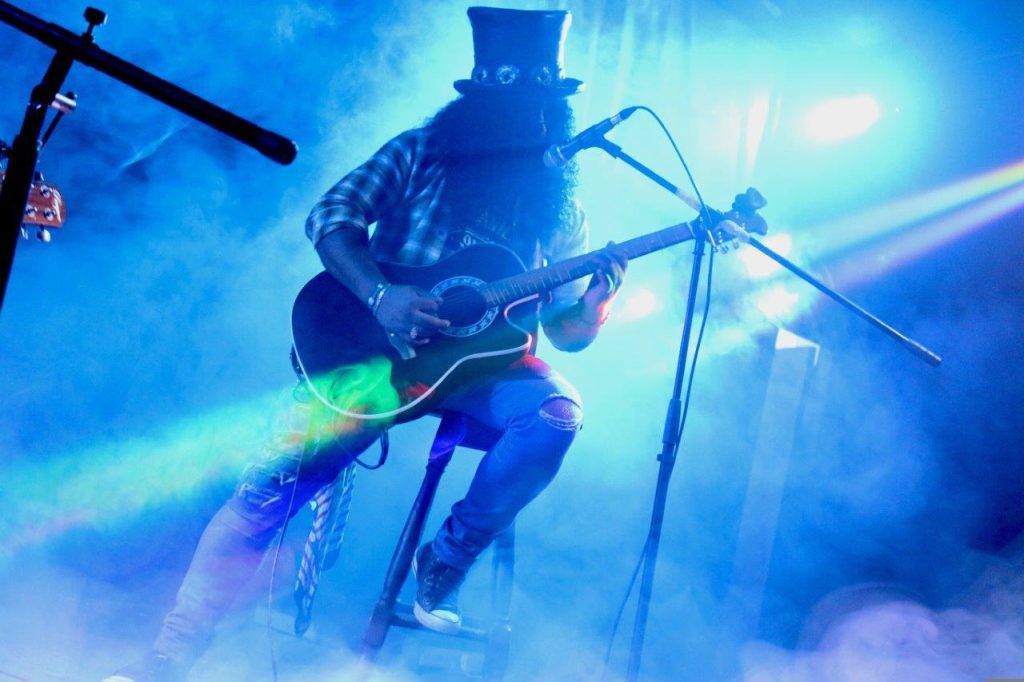 Any personal highlights/memories from the GRAMMY Awards over the years?
While the television show is always enjoyable, my fondest memories are from the times I've facilitated connections between politicians and artists in Washington. Seeing former First Lady Michelle Obama present an award to Alicia Keys and famed producer Jimmy Jam testify before Congress are moments I'll never forget. These seemingly unlikely duos ended up connecting on a level I'd never have expected – like when now Speaker of the House Kevin McCarthy met Slash from Guns & Roses. And of course, presenting President Obama with his Grammy Award in the White House was a remarkable moment. All of this moved the agenda forward for our members at the Recording Academy, as I plan to do at CEDIA.
Do you have an opinion on the coolest thing about a smart home?
As I've gotten to know this space in an even greater capacity over the last year, I've realised my favourite 'thing' about the smart home industry isn't really a thing at all. What I like most is technology's ability to make people's lives exponentially better. In fact, that notion was the inspiration for CEDIA's mission statement: to connect, empower, and champion home technology professionals and businesses that enrich our lives.
If you had to describe CEDIA to an integrator who had not heard of the organisation before, how would you sum the offering of the offering up?
Integrators are all about making pieces work together, which is precisely what CEDIA does. It takes the important work of government relations, workforce development, education, standards, certification, and more to build a healthier, more robust industry for everyone's benefit.