Projecting in anything less than native 4K just won't do, argues Adam Dover, Trade Marketing & Home Cinema Account Manager at Sony Professional Solutions Europe.
If your customers are on the lookout for a new home cinema projector, the chances are they are veering towards a 4K model to get the best out of those Blu-ray movies, Netflix Originals and video games. But for you as the expert, it's worth knowing what you're really letting them in for.
A projector that's sold as '4K' or '4K Ultra HD' offers a display resolution of 3840 x 2160 pixels, or four times the pixel count of Full HD. While that all sounds great, paper specifications can mask compromises by the manufacturer that have a detrimental effect on picture quality.
Many home cinema projectors – including some of the costliest models aimed at high-end cinephiles – employ DLP technology. This uses a proprietary imaging chip with an array of tiny micro-mirrors, measuring anything from 0.47" diagonally up to 0.9" on pricier models. But here's the thing. The actual resolution of that DLP chip is typically just 1920 x 1080 (i.e. Full HD), while some parts achieve 2716 x 1528 resolution.
So what's going on? A 4K source from your Sky Q box or games console has to be downconverted by a single-chip DLP projector before it hits that lower resolution imaging chip. So-called pixel shifting (or 'e-shift') technology then jiggles those millions of micro mirrors at high speed, effectively doubling or quadrupling the resolution to 'display' 4K.
All this means that what you're seeing on screen with a DLP projector does indeed have a claimed resolution of 3840 x 2160 pixels. But it's not going to have the same integrity as pictures created by an imaging chip with genuine 4K resolution. This is especially true in motion scenes. As you can imagine, trying to display a rapidly panning video image at 60 frames per second while also shifting each pixel up to four times is going to cause a loss in image clarity.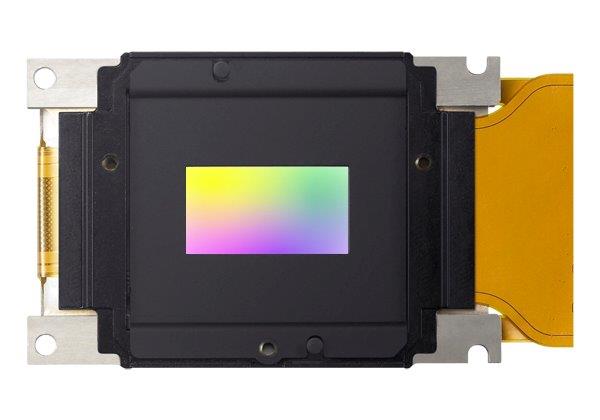 Suffice to say every Sony 4K Home Cinema projector rightly claims to deliver 'native 4K' images. That's down to our own SXRD panel, featuring the same technology that's used in our full-blown cinema projectors. This offers an uncompromised resolution of 4096 x 2160 pixels – derived from Sony's 4K professional cinema projectors – with no pixel shifting or other tricks. We take a 4K resolution image input, process it in 4K, send it through our native panels and project it in glorious true 4K. What's more, Sony uses its class-leading 4K MotionFlow technology to achieve genuine 4K clarity, even with fast-paced content.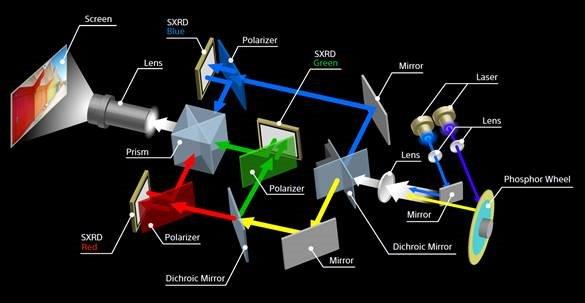 Sony's SXRD technology also offers some other benefits over DLP and LCD projectors. Its excellent native contrast ratio is great for enjoying HDR content. What's more, it avoids the 'screen door' effect. Often seen on wide, flat image areas – like an expanse of blue sky – this looks like a mesh of fine lines on screen, caused by the fine borders surrounding each micro-mirror on a DLP chip.
You won't get any of these undesirable artefacts with our SXRD home cinema projectors: just beautifully smooth, rich images bursting with vivid colour and true detail. And just as the director originally intended you to enjoy them.