Russ Andrews introduced the UK's first audiophile mains cable in the 1980s, when the original PowerKord was launched. Tens of thousands of cables later, and to celebrate the company's 35th anniversary, it is introducing a special limited edition of its most popular mains cable, the YellOPower. The SuperYellO takes the fundamental design principles of the YellO and combines it with more conductors and higher-grade components to create an even better performing cable to upgrade the musical enjoyment of hi-fi systems.
The SuperYellO is manufactured using 16 individually PVC insulated, high-purity copper Kimber Kable conductors, arranged in the familiar Kimber weave configuration. This doubles the number of conductors from the standard YellO, enabling a more densely packed weave, which further enhances the well-known RFI rejection properties of the Russ Andrews woven mains cables.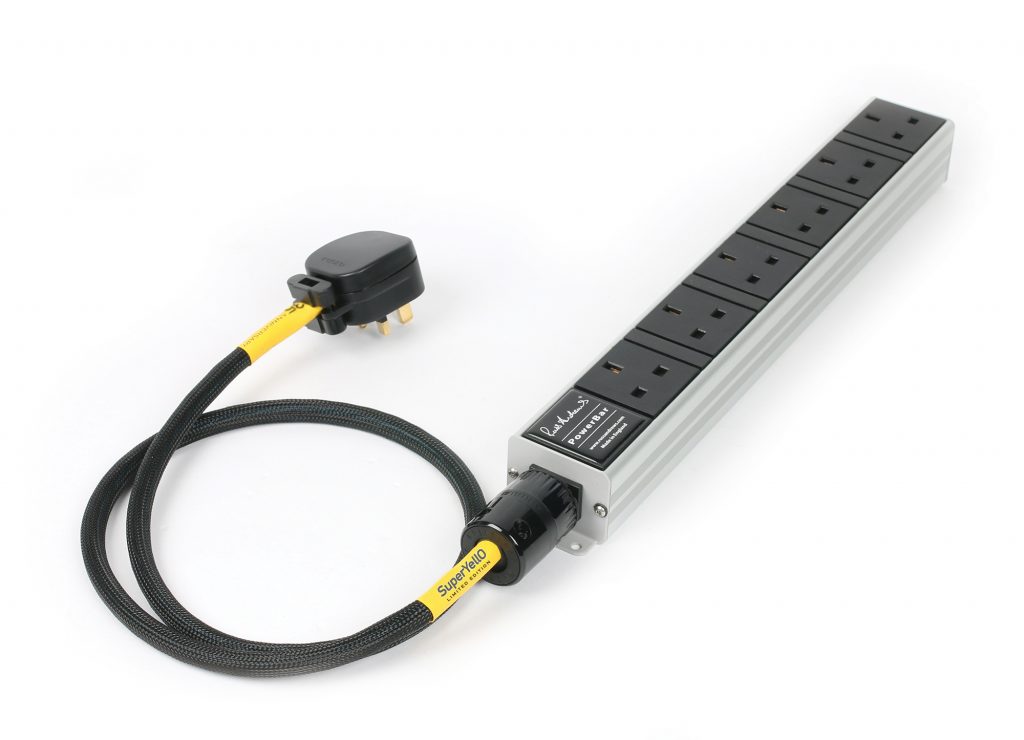 Hand built in the UK, SuperYellO is fitted with an AQ (audio quality) mains plug and a Russ Andrews specification 13A fuse. The standard IEC connector found on the original YellO cable is replaced for this special edition model with a high quality WattGate 320 EVO, whose construction is designed to provide greatly improved electrical and mechanical connectivity.
Russ Andrews, chairman of the company, says, "Many people thought we were mad to produce a 'kettle lead' that cost £40 – more than a kettle – back in the 1980s, but hi-fi enthusiasts soon snapped up these original PowerKords, with their unique Kimber weave construction and amazing improvements in audio performance".
"We have spent the last three decades honing and perfecting the design of mains cables and remain at the forefront of research into the importance of clean mains for hi-fi systems. It is fitting, therefore, that we celebrate 35 years in business with the release of SuperYellO – which marries the basis of our popular YellOPower cable with the construction of our higher-end PowerKords to produce superb results from an affordable cable that can improve the experience for all hi-fi users."
The SuperYellO is a limited-edition design, which will be available while stocks last or until 31 December 2021. It is available in three lengths, 1.0m, 1.5m and 2.0m, with UK and Euro plug options, and is subject to the standard Russ Andrews 25-year warranty and 60-day money back guarantee.
Prices
SuperYellO 1.0m £150
SuperYellO 1.5m £175
SuperYellO 2.0m £200