JVC has given its Native 4K and 8K e-shift projectors a performance upgrade that automatically fine tunes HDR based on the specific home cinema environment.
The new Theater Optimizer smart function analyses installation characteristics to intelligently adjust tone mapping. The user or installer simply enters screen size and gain information and the Theater Optimizer takes this data into account and adjusts a range of internal projector settings to optimise HDR performance.
What is more, this upgrade will be offered free in a firmware update to be made available in November 2020. The update is available for the following models: DLA-N5, DLA-N7, DLA-NX9, DLA-RS1000, DLA-RS2000 & DLA-RS3000.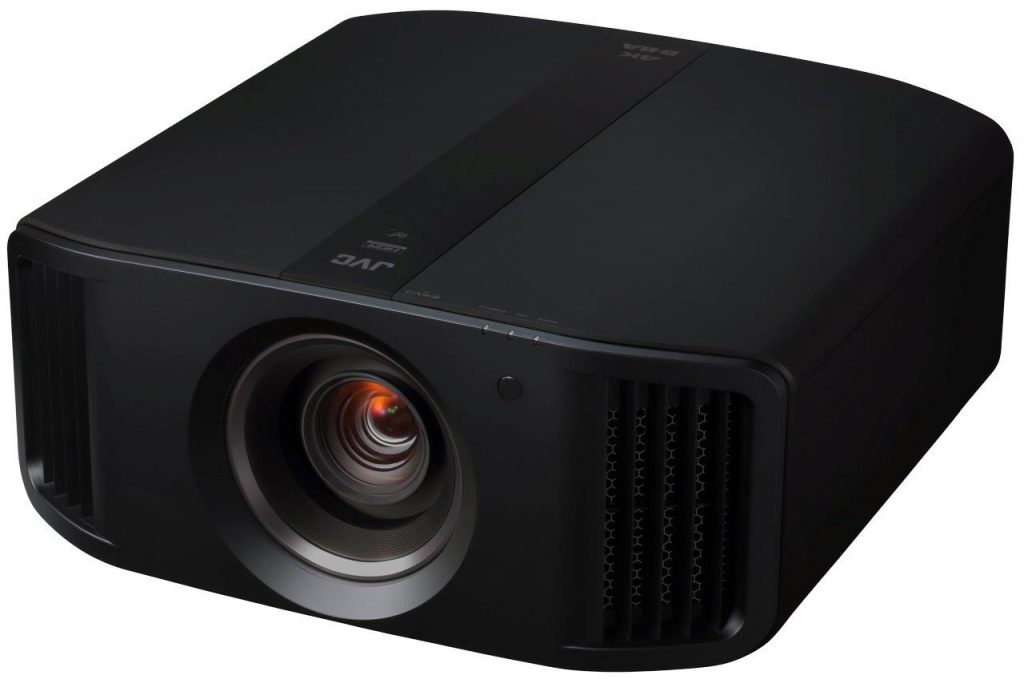 Updated Frame Adapt HDR
JVC originally introduced Frame Adapt HDR in October 2019 — adding dynamic tone mapping to the Native 4K and 8K e-shift home theatre projectors. This is now updated, as 4K HDR10 streaming, games and Blu-ray content are automatically adjusted for optimised brightness, colour and detail on a frame by frame or scene by scene basis.
Colour grading of HDR10 content varies depending on the source material. JVC says optimal viewing can be difficult as the brightness of this content also varies dramatically.
Using JVC's original algorithm, Frame Adapt HDR instantly analyses the peak brightness of HDR10 content (including Dolby Vision titles) and adjusts the optimal dynamic range in real time. All HDR10 related picture settings are automatically fine-tuned for the best on-screen image with no need for user adjustment.
As each projection home cinema environment is unique, as is each projector. Image brightness varies from system to system and changes over time. JVC's new optimiser is a smart function that addresses these distinct characteristics says the maker.
Theater Optimizer also allows the installer or user to input the screen size and gain information which varies depending on the theater design and then calculates installation information such as lens zoom position and lamp condition and settings.
By adding this function to Frame Adapt HDR, JVC says it allows each user to enjoy HDR10 content matched to the viewing environment without complicated manual adjustments.
18-bit level gamma processing is maintained while the feature is in use, bringing out deeper blacks in darker scenes and higher peak whites in brighter scenes, along with the most realistic colour, to reproduce high precision images with smooth gradations.
In response to user requests, the upgrade also offers newly added settings and improved menu operations. Frame Adapt HDR brightness adjustment has been increased to five steps (previously three) and users can choose the picture mode according to input signals.
Complicated individual manual settings that were required in the past are now eliminated. With the newly added functions, users can easily enjoy powerful HDR images with JVC projectors.