Integrating gaming into your AV installation? Specialist distributor Exertis argues its accessories portfolio adds depth and breadth to create the perfect gaming experience
Bars and restaurants may have finally begun re-opening their doors, and countries their borders, but for many, staying in continues to be the new norm. Along with DIY and home fitness, the gaming industry continues to boom even through troubled times. Escapism within four walls has never been easier, and the gaming boom is seeing owners of custom-installed AV systems keener than ever to integrate the gaming experience into their immersive big-screen, surround sound experience.
At the peak of the Covid crisis back in March and April, Microsoft reported a huge 130% increase in multiplayer engagement, while sales of Nintendo's Switch console rose 24% year-on-year. Meanwhile, streaming site Twitch saw 1.49 billion hours watched in April alone: a 50% increase on the month before. This surge in consumer behaviour is driving interest in a wide range of gaming accessories to enhance and personalise the gaming experience.
Exertis is helping to drive this trend with a diverse and comprehensive range of gaming accessories products.
Johnathan Wagstaff, Business Intelligence Manager at Exertis, says, "UKIE/GfK estimated last year that £331m was spent in the UK on console accessories alone, out of a gaming hardware market of £1.35bn; the total PC gaming hardware spend nearly matched console sales themselves, at £469m. This will include specialist mice, keyboards, headsets (considered essential for many competitive multiplayer titles), chairs, upgrade components, and more." He adds, "The CV-19 situation has accelerated this spend on home entertainment."
This ever-growing popularity means there's potentially a whole new audience out there looking for the right tech to improve their game. Exertis offers its customers the widest possible range of cutting-edge technology, actively looking to service new synergies between its customers and their consumers, enabling installers and retailers to help consumers build their perfect gaming set up within the context of an AV system also used for music and movies.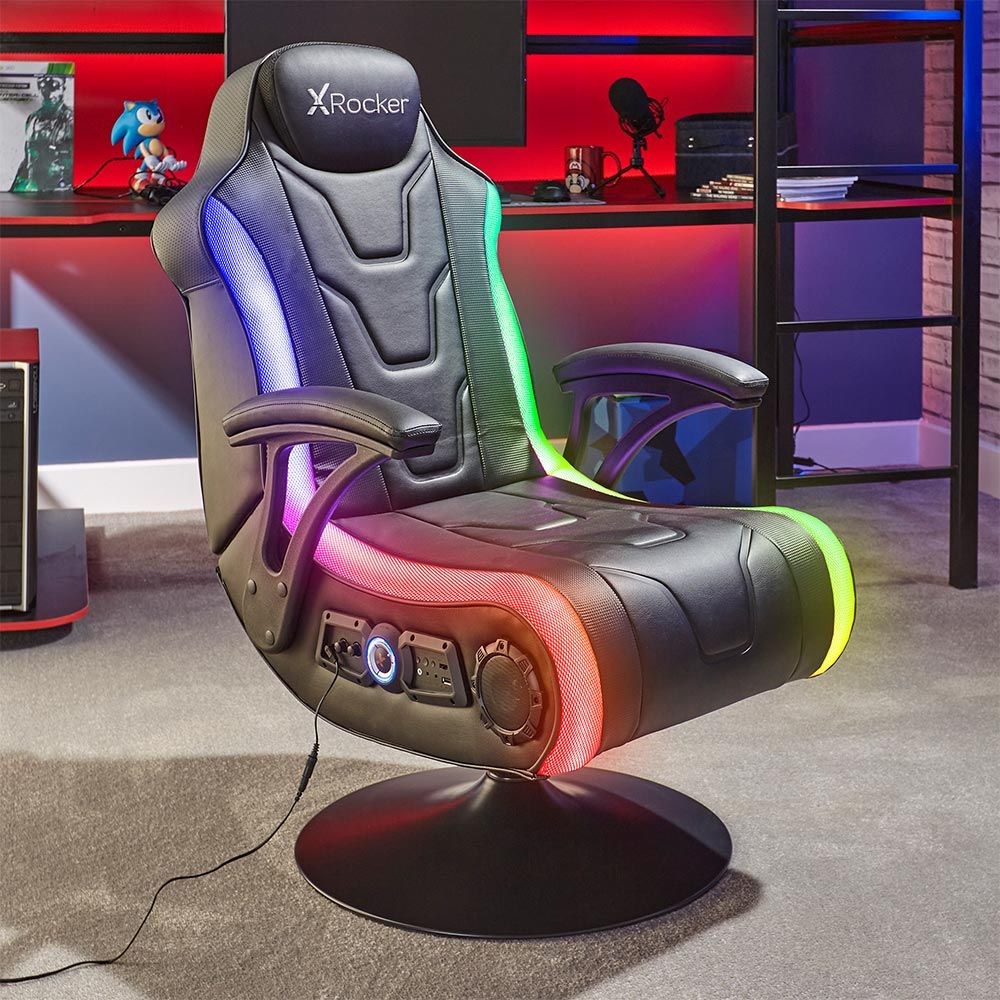 Game on!
By way of examples, market leader X Rocker has launched a range of officially licensed Nintendo-branded gaming chairs. The range includes a collection of X Rocker Video Rockers (the brand's top selling chair for young gamers), each featuring an iconic character – including Mario, Luigi, Princess Peach, Yoshi and Bowser. Alongside the range of brightly coloured Video Rockers – which are great for comfortable gaming or movie watching alike – X Rocker has also announced a group of three unique Super Mario-inspired designs for the 2.1 Stereo Audio Gaming Chairs for gamers looking to upgrade their audio experience.
Leading gaming headset brand Turtle Beach has announced the Stealth 700 Gen 2 and Stealth 600 Gen 2 wireless headsets designed for Xbox Series X and Xbox One, and for PlayStation 5 and PS4. Both feature upgrades to performance, comfort and styling, growing on the advanced wireless connectivity, precision audio and high-sensitivity mics as well as the comfort and aesthetics that Turtle Beach customers have come to expect.
With more time than ever being spent inside, allowing customers an authentic feel from their action-game experience has never been more important. The Arctic Camo Special Edition Wireless Controller for Xbox (SRP £59.99), for example, features a rugged white, grey and translucent camouflage pattern, is Bluetooth-enabled and has an etched trigger grip for more control, while button mapping lets users customise to suit their preferences.
"Modern game play is a wide ecosystem stretching far beyond consoles and base gaming PC systems", Jonathan explains. "Here at Exertis UK, we represent brands across all these areas and have a unique perspective within distribution. Thirty odd years ago your parents might have bought you a PC to do your homework which you repurposed for gaming; now this is being flipped on its head. This represents a continued opportunity for the channel with the right support and guidance from the right partner to navigate its complexities."