To meet the growing global demand for high quality, stylish audio furniture AV Industry's furniture brand Norstone has launched a number of new ranges. The SLENDER furniture meets the requirements of the discerning Hi-Fi specialist. Whilst retaining a fine and elegant design, the SLENDER offers perfect stability thanks to its structure made of thick matt, dark grey tapering metal tubes.  An absorbent, anti-vibration PVC strip, specifically developed for this   furniture, supports each of its grey, smoked glass shelves which can withstand up to 50kg and boast a depth of 500mm for most large hi-fi amplifiers.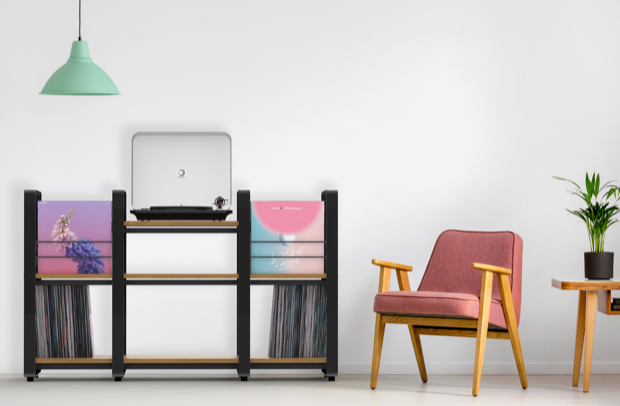 The LOFT is a piece dedicated to the continuing growth in vinyl. Designed to be modular it can be combined with the complementary (LOFT SIDE) to form a set of 2 or 3 modules depending on the size of your vinyl collection. Primarily designed as a piece of audio furniture, it can also be adapted to accommodate other home interior items such as books, CDs etc.
The LOFT features a satin, powder coated steel frame construction with 540mm deep shelves and is available as Black frame/real bamboo veneer shelves, Black frame/walnut shelves and Black frame/Black glass shelf options.
Norstone's new SLENDER and LOFT furniture ranges will be available in the UK from later this month through Lee Godbold Limited at SRPs from £199 to £699.