Part one of our three part ISE review looks at the major trends and launches from world of control and automation.
RTI
As well as announcing industry veteran Joe Roberts as its new CEO, RTI had plenty of announcements of the technical variety as well.
Joe is well-known in the industry for turning around Core Brands and re-establishing ELAN as a leading control brand. Joe has been tasked with leading the company through initiatives that expand the RTI control platform with unique solutions for its global 'resimercial' customers.
That phrase resimecial chosen by RTI is significant in that this year's show had a strong theme of recognising that many installers now work across residential and commercial and RTI's product development clearly shows that trend too.
The company also concentrated on the amount of customisation now available as standard across is offering, picking up on another strong tend at the show that systems need to offer installers and customers opportunities to deliver more customisation during the life of the system and not just at installation and commissioning phases.
For commercial projects RTI showcased the new VXP-82 All-In-One Presentation System and VXU-SC Conferencing and Collaboration System. RTI also showed the new CP-16i Cool Power amplifier in addition to the flagship T4x and weatherproof U3 remote controls and RTiQ Intelligent Remote Monitoring.
"This year at ISE we're continuing to expand the capabilities going further with a range of products for integrators looking to expand into commercial — or resimercial — projects," said Brett Stokke, Director of Marketing, RTI.
The VXP-82 is suited to large meeting spaces and lecture halls. The all-in-one control processor and presentation switcher comes with a built-in 8 x 2 multi-format video switcher and effective processing for control over all of the systems in the room.
Handling video signals from multiple sources, including HDBaseT support, the system also delivers audio mixing and KVM support in a 2-U chassis. The system also works well with the KX10 touch-panel so presenters can keep an eye on what is happening on the main screen without having to look over their shoulder.
RTI's VXU-SC video conferencing and collaboration system enables multiple users to interact with soft-codec conferencing solutions such as Microsoft Skype, Cisco WebEx, and Citrix GoToMeeting.
In addition to support for video content from a wide range of devices, USB sharing also enables control from any connected PC or interactive display and allows inexpensive webcams and microphones to be used.
Now shipping, RTI's CP-16i expands the company's line of audio distribution systems and is compatible with virtually any other system. RTI says the unit delivers 100W of audiophile-grade sound to 16 channels and bridgeable audio outputs for increased power, the unit features thermal overload and overcurrent monitoring, while Class-D amplification ensures efficient heat dissipation and low power consumption.
Available in rackmount or freestanding options, the amplifier only requires one rack space and has been designed for residential and commercial settings.
RTI will also highlighted the VHD-4x and VHD-8x HDBaseT Matrix Switches and the VMS-741 4K Quad Multi-Viewer, which features seven video inputs and a 4K video output and can be configured for viewing up to four sources simultaneously on one display.
Hand-held controllers on display included RTI's new T4x, featuring a sleek design that offers strong ergonomics, a high-resolution 4in capacitive touchscreen and programmable soft-touch buttons. The T4x includes grip sensors, Wi-Fi and dual RF.
For environments that are too harsh for standard remote controls, RTI offers the U3 weatherproof controller. Featuring an electronic ink display, the durable remote uses inductive charging and wireless programming updates, allowing the unit to be completely sealed.
The RTiQ intelligent remote monitoring system was also shown. The cloud-based solution monitors RTI control system components and other electronic systems. Dealers are notified via email and text if a failure occurs so they can perform actions remotely to correct the situation.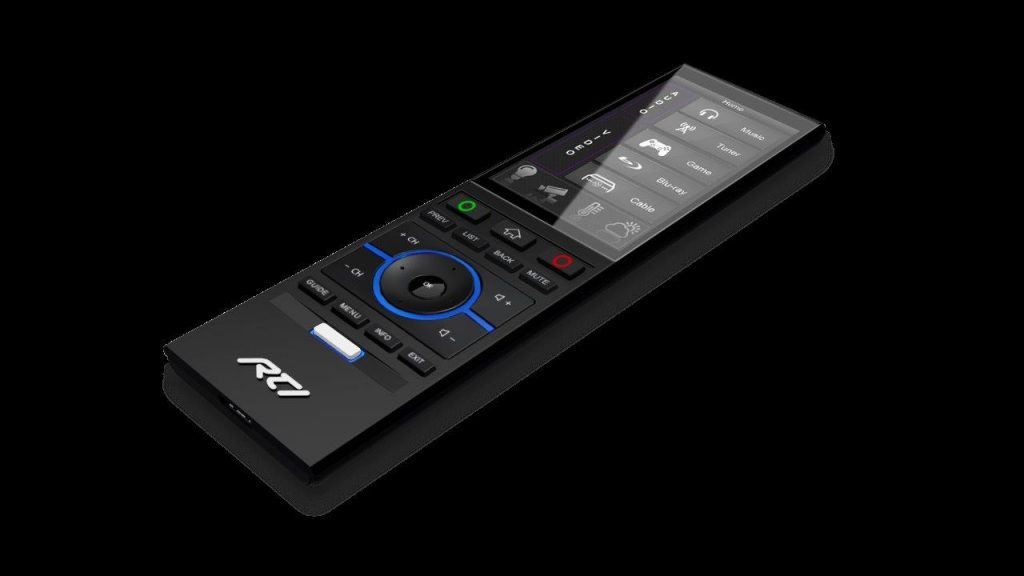 Control4
Control4's main theme was also the pursuit of more customisation options 'right out of the box'. The company also took the opportunity to showcase some of the brands now in the family since its purchase by SnapAV.
For control one of the main focus areas was the new Neeo remote driven by the company's acquisition of the Neeo brand. Shipped this November, Control4 says it is, so far, the fastest selling product is has ever made. Featuring a sleek design, this touchscreen remote delivers control of home entertainment experiences through the new Smart Home OS 3 platform.
Neeo is the first Control4 handheld remote to combine the benefits of hard buttons and a touchscreen and offers faster access to the things customers use most, such as their favourite streaming services, most-watched TV stations, playlists, room-level or household-level smart home scenes.
The remote underlines that across the board control systems have really made more effort on their handhelds, all of the ones on show were considerable improvements on what has gone before as better ergonomics mix with a style of remote that is more familiar to end users, but also offers far more power than a standard remote layout for say a cable box.
Another theme was offering 'only when wanted' voice control at the touch of a button, the Control4 Neeo has it via Alexa and Google Assistant and these also migrates across the rest of any Control4 system.
"The modern smart home needs simple interfaces to start a movie, select a playlist, or lock a door. Neeo was expertly designed to be beautiful, and with Control4 OS 3, it's also the easiest way for a family to enjoy entertainment in their homes," says Charlie Kindel, SnapAV Chief Product And Technology Officer. "Neeo is a reflection of our obsession for creating the most elegant and simple interfaces for the refined smart Home."
"Neeo is as easy to use as it is beautiful. It's nice to have all our favourite stations just right there on the main screen and easily accessible. And, unlike the pile of remotes we've accumulated, it's certainly not an eyesore – it's actually a piece of technology that I don't mind lying around for guests to see. I'm sure it will even be a conversation starter for many of our friends and family when they come to visit," said Jennifer Reed, Control4 beta customer.
Neeo is available in either silver or black finishes and ships with a charging station and lasts up to five days on a single charge.
As for the evolution customisation, Charlie adds, "Control4 Smart Home OS 3 was designed as the ultimate solution for today's smart home, giving each homeowner a unique and personalised experience that unifies all connected devices for control in a single platform. But Control4 OS 3 is also designed to evolve with the needs of homeowners and the industry. We're setting the bar even higher with new personalisation features and integrations with tens of thousands of devices, which now includes voice control using Google Assistant."
Google Assistant integration enables homeowners to use an 'OK Google' voice command to adjust lights, scenes, blinds, locks, thermostats and fans. The integration is compatible with any Google Assistant-powered speaker or smart display. Homeowners can add Google Assistant to their system on their own and can customise their voice experience via customer.control4.com.
Connecting homeowners with both welcome and unwelcome guests at their door is quickly becoming a staple in smart homes, so the platform has expanded its 'Intercom Anywhere' approach to more third-party devices so users can make and receive calls from Control4 touch screens and mobile devices.
Intercom Anywhere now also supports multi-family installations, where a centralised doorbell can be used by multiple housing units, to direct a call to the appropriate tenant.
With the addition of new smart doorbells, the ecosystem continues to grow, giving homeowners the opportunity to receive a notification the moment their child arrives home from school, see who's at the door, tell a delivery driver to leave a package in the entryway, and lock the door as they depart.
A charge sometimes laid at the door of Control4 was that it was fine for the 'smaller' jobs, but perhaps did not have the power to deal with larger projects.
Well the company is hoping to put that idea to rest with the CA-10 controller designed for large installations where redundancy and high-availability are required to meet customer expectations. The CA-10 controller delivers four times the processing power and memory of the EA-5 controller for consistent performance, even when controlling thousands of devices.
The CA-10 includes redundant power supplies, network ports, sold state drives, and fans, included to ensure continuous operation even in the rare case of a hardware failure. When a pre-programmed fail-over event occurs, the dealer is automatically notified, allowing them to immediately troubleshoot the issue.
Getting a big push were some SnapAV part of the family including the Signature by Episode custom install speaker line offering dealers 32 models across three series, one- and two-step installation options, seven optional cradle accessories that can be paired with pre-construction brackets, back boxes, and an assortment of grille options.
The Signature by Episode 3 Series models feature polypropylene woofers and silk dome tweeters for all-purpose performance. Models in the Signature 5 Series are a step up and feature polypropylene woofers and adjustable silk dome tweeters, both with vacuum-deposited titanium for added performance.
The Signature 7 Series represents the top of the line and features honeycomb fiberglass Nomex woofers and pure titanium tweeters for discerning listeners. Like many speakers now, Signature by Episode also gives integrators a tool-less speaker solution with Push Lock by Swarm technology, securing in-wall and in-ceiling speakers with the push of a button.
Other SnapAV brands opened up for global consumption include Binary Media over IP (MOIP) video distribution products and Luma surveillance cameras and NVRs. Certified drivers for these integrations are natively available through Composer Pro and accessible now.
Also available, the Strong line of racks, mounts and accessories for products like Apple TV and off-board TV electronics boxes. Other news included a new driver for Naim music streaming systems.
URC
URC was also underlining the advantages of a re-imagined remote now shipping with the inclusion of built-in button operated Alexa voice control and its own charging dock.
The TRC-1480 offers a 2.4in touchscreen, two-way quick connect Wi-Fi (2.4 or 5 GHz) and a built-in microphone and speaker for the voice control aspect.
The newest addition to the URC Total Control 2.0 smart automation and control system, URC says the TRC-1480 features endless possibilities for controlling everything – select the source(s) to play in the zones of the home or commercial facility, dim the lights, adjust motorised shades, view who is at the front door, adjusting thermostats, unlock/lock the front door, interact with Amazon Alexa, or Siri to search and control AV experiences.
Also underlining increased customisation options, residential and commercial installers now have more options using URC's Accelerator 2.0 programming software.
A new feature called Custom Device Layouts, allows dealers to customise the user interface for each device with a modular button layout, combining features and functions on one page of the UI, add live camera feed and favourite channels pop up window for homeowners.
URC also showcased automation with connected kitchen appliances so for example coffee, brewed to the customer's satisfaction can be ready upon the wake-up alarm going off. 'Home Connect' enabled appliances are available from Bosch, Siemens, Thermador, Gagganeau and Neff.
Coffee can be brewed from any URC Total Control interface or via voice commands in English or German through the TRC-1480 handheld remote with voice control or via an Alexa device connected to URC's Total Control system.
Normal routines can also be automated through the integration with Home Connect to brew coffee at regular times during the day. More brands are expected to join the Home Connect family later this year.
URC also offers its own range of in-ceiling and outdoor speakers with tool-free fitting.
Crestron
Crestron used the show to unveil the compact MC4-R-I control system expanding the reach of the Crestron Home platform to small, midsize and MDU projects.
"The MC4-R-I is designed for ultimate flexibility," states Jason Oster, Sr. Manager, Product Management Residential Solutions. "It can control hundreds of devices and packs dazzling performance and industry-leading security into a convenient form factor at a great price."
A secure, high performance, 4-Series control system for the Crestron Home platform, the MC4-R-I is designed for flexibility, powered via PoE, it has a full complement of built-in control ports and includes an infiNET EX wireless gateway. It can be surface- or rack-mounted, and its small size allows installation behind a TV.
Crestron also highlighted more 'out of the box' customisation via the Crestron Home platform, designed to offer Crestron functionality but with faster and easier deployment.
The company also showcased an eye-brow raising amount of integration with third-party devices. Perhaps the biggest indicator of how the market has changed, Crestron was until recently considered the most propriety of propriety systems, but the brand has embraced the idea of wide compatibility and shifted as the market has demanded less of a walled garden approach.
"We're committed to applying the full force of our unparalleled engineering resources and expertise to make Crestron Home the best smart home experience in every way," says John Clancy, VP, Residential at Crestron. "In fact, we add an average of a dozen new features each month along with support for more and more partner manufacturers' devices."
Crestron Home has support for standard control protocols, such as DALI and BACnet, but also now offers partnerships with 2N, CoolAutomation, Jandy, Pentair, Hayward, Sonos, Lutron and Domotz. Crestron Home also works with products including Apple HomeKit devices, Amazon Alexa devices, Google Assistant virtual personal assistant and Sonos.
Smart TV support now delivers direct access to streaming services, such as Netflix and Hulu, from the Crestron mobile app, touch screens and remotes.
There is also support for Dark Mode on iPhone smartphones and iPad tablets. IP control of Apple TV from any user interface, including the TSR-310, Crestron touch screens, and mobile devices, and Siri voice recognition with Apple TV is also there. There is also the ability to password protect sensitive subsystems, such as security, home access and cameras.
Big news on the programming side is that HTML5 and Crestron now works together, the next Crestron Masters programming events will feature this new option strongly. Crestron was keen to add this as it opens up a wider range of possibilities to add other types of designers into the Crestron universe as well as Crestron specialists.
Savant
Savant was also highlighting the evolution of its interface offering more customisation opportunities in layout and for different user profiles, its main remote has also evolved with more personalisation available to installers and importantly, end users too.
Pretty much all the automation platforms now recognise that users want some level of personalisation like they experience with their other smart devices, without it the home automation system seems less advanced than the phones and tablets they use every day.
Savant is another company to offer only when you want it voice control on its remote offering some strong control and content search options. The main control App interface can now also be thrown up onto the customer's TV making it a true control hub.
Savant also showcased what it describes as the world's first smart home-controlling LCR soundbar. Leveraging WiSA technology to deliver high-resolution 24-bit digital audio wirelessly to surround and subwoofer channels, the unit also acts as a control hub for single rooms of as part of a wider system.
The 55-in 3-channel LCR sound bar, can partner with optional powered surround speakers and the Smart Audio Nano 1X subwoofer and delivers access to all the most popular streaming services, such as Spotify, Pandora, SiriusXM, TuneIn and Tidal. The Savant Pro App provides easy setup and customisation of shortcuts to favourite music and artists. The unit can also be supplied with a custom grille to match different sizes of TV.
"The Savant Smart Audio family of products looks better, sounds better and is smarter than any line of entertainment products on the market," says George Katsiris, VP, Product Evangelist at Savant. "This is the world's first surround sound system that can control the TV and become the foundation for a complete smart home, giving integrators a tremendous opportunity to satisfy every client with the features they want now and those may desire in the future."
Built into the sound bar is compatibility with Savant's on-screen user interface so streaming services are easily accessed as well as the up to six zones of audio and two zones of video along with whole-house control of lighting, energy management, climate control and other smart devices.
Savant Smart Audio systems can be expanded using built-in IP Audio over AVB, and Savant says integrators will appreciate the flexibility of Ethernet and Wi-Fi connectivity as well as control ports for local devices.
More multi-room music options are available via products such as the IP Audio 125, designed for the discerning listener wanting a high powered distributed audio system.
The platform supports four distributed amplified zones of 125W/ch plus two pre-amplified zones, one RCA stereo out for connection to a higher-powered amp and one optical out for use in zones with an AVR. This all-in-one package features built-in amplification, distribution, control, and a music server containing a single stream of Savant Music 2.0.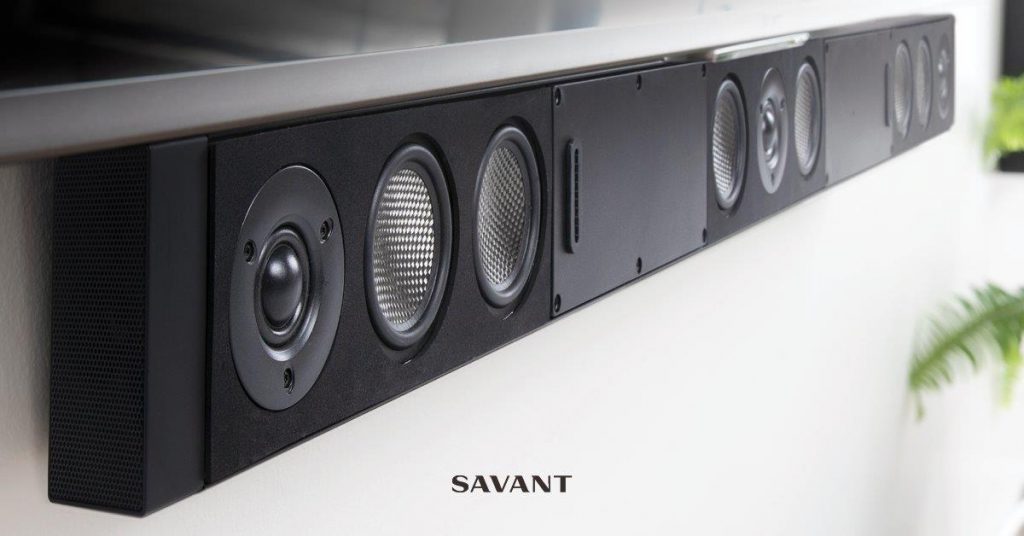 2N
Attractive access and communication control was also a big feature at the show and a company that has been on a bit of a charge in this area of late is 2N.
The company was showcasing its abilities inside and outside of the home with products like the 2N LTE Verso for the exterior and the 2NIndoor Talk for the interior.
The 2N LTE Verso combines minimum installation costs with a full-feature set. Using LTE technology means no other cable apart from a power supply is needed during installation.
The main unit with HD camera can be accompanied by RFID reader, Bluetooth or Fingerprint reader supporting modules so installers can mix and match for each project depending on the needs of the customer. A total of 14 different modules are available.
The unit is suitable for retro fit, renovation and new-build, offers secure configuration via the cloud.
When less functionality is needed, 2N offers the 2N IP Solo, a compact IP intercom that despite that it has only one fitted button, offers a hidden HD camera and multiple functionalities including calls to a smart phone, and easy integration into an existing home automation system. The unit is stylish and durable and offers sharp video for either day or night viewing.
Inside the home, the 2N Indoor Talk answering unit comes into play offering contemporary design and familiar style graphics. The aesthetic appearance is achieved by using a glass surface and striking backlighting of its icons that ape those found regularly during user's on-line experiences.
Its creator says particular emphasis was placed on selecting the highest-quality audio components in order to achieve a high-quality sound for easy identification and audibility.
Also available is the 2N Indoor Compact, an indoor answering unit designed especially for the residential market, installed by connecting a single UTP cable and configuration via a web interface. 2N says users will be impressed by the minimalist design, tempered glass surface, 4.3in colour display and intuitive controls.
Going up a notch performance wise, the 2N Indoor Touch 2.0 answering unit offers reliable video door communication and the Android OS, delivers more power via a simple user interface.
Its also ready to integrate with third-party applications. For example, home automation systems can be operated on the 7in touch screen made of tempered glass.
All of the products are made in the Czech Republic and can integrate with Control4, Crestron and Savant. The company is also promising a new 10in in door version later this year for high-end residential and commercial uses.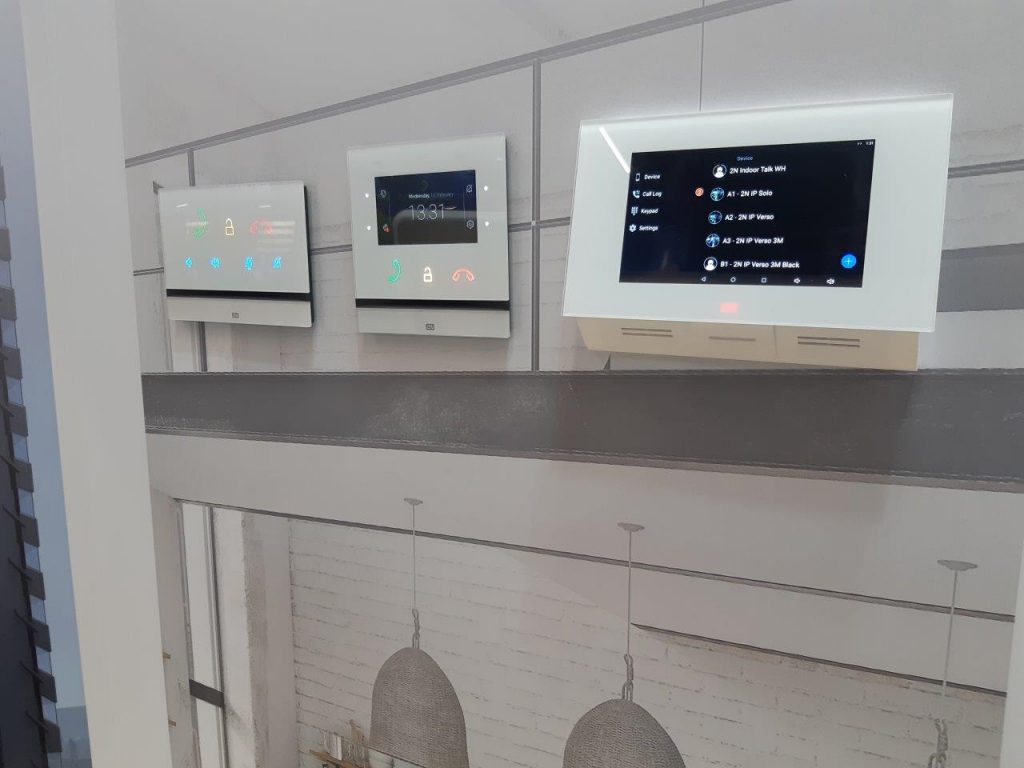 BrightSign
Digital signage is of course a huge part of the ISE and here the theme of increased compatibility right across the show was highlighted by BrightSign underlining its CMS partner programme delivered its BSN.cloud platform.
When first floated this idea got some push-back with some commentators seeing it as an attempt by the company to 'take over' the sector. Naturally the company does not agree with this assessment with CEO, Jeff Hastings, emphasising that all the program really offers is the option for digital signage software platforms to be found natively within the BrightSign set up.
The idea is to provide users with access to the software environment they are used to and want to use coupled to the reliability of the BrightSign hardware. As of now the program boasts more than a dozen leading CMS partners integrated into its network management platform selectable from a drop-down list within the BSN.cloud UI during player set-up.
No fewer than 21 partner solutions were being shown on BrightSign's stand, and four partners – Samsung Tizen, Intuiface, Navori Labs and Matrox announced their own collaborations with BrightSign at ISE.
BSN.cloud Control Cloud is a free subscription included with every BrightSign player that delivers cloud connectivity for real-time player control from anywhere using the new remote diagnostic web server, as well as simple setup and provisioning features.
Control Cloud also gives the end-user an easy and quick choice of CMS from the current list, with more to come latter this year. On the platform as of now are; 22Miles, Appspace, Creative Realities, Inc, Industry Weapon, Intuiface, MVIX, OnSign, REACH Media Network, Revel Digital, RMG, Signagelive, Techex, Tripleplay, Wallboard, Wovenmedia and Zynchro.
"We're thrilled that so many of our CMS partners are embracing BSN.cloud," says Jeff. "This rapid adoption speaks volumes about the value that BSN.cloud brings to the digital signage ecosystem. And these 16 partners are just the beginning – we'll have more news to share on the CMS front in the weeks and months ahead."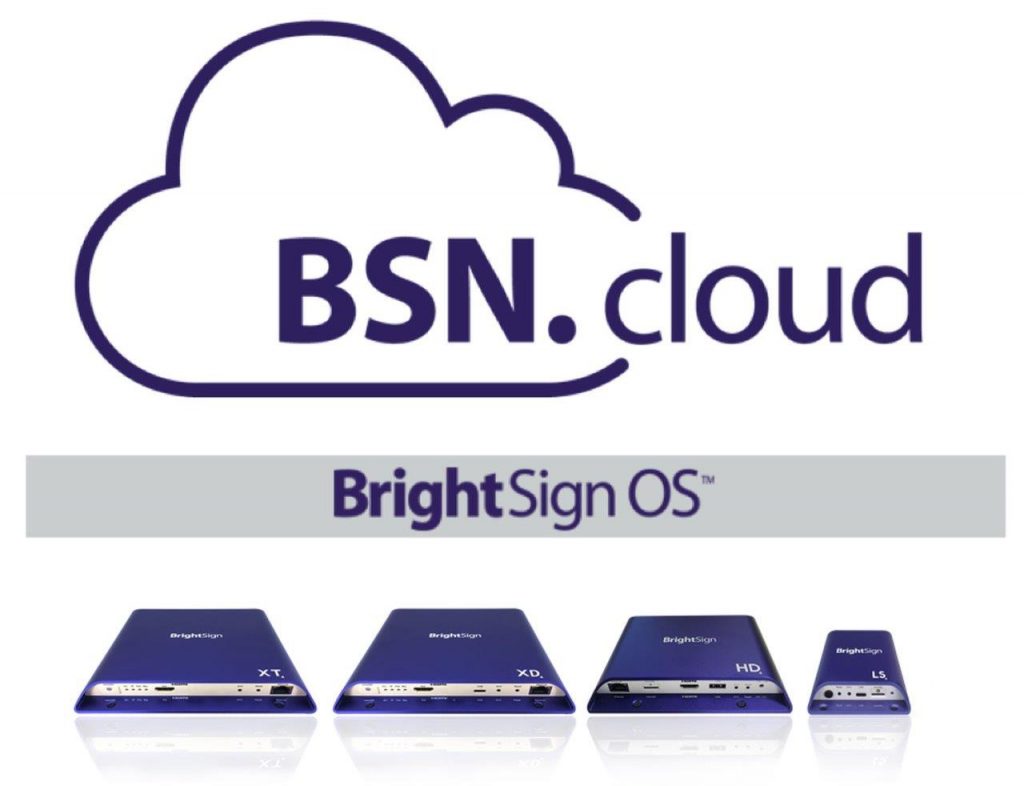 Atlona
Atlona showcased it's the abilities of its Velocity 2.0: AV control, asset management, and room scheduling platform.
The Atlona Velocity System has been created to offer an innovative AV control platform that brings together a unique set of capabilities resulting in easy system scalability and a low cost of ownership.
Velocity's IP-based system architecture allows a single, networked processor to serve multiple AV systems simultaneously, designed to lead to overall AV system control efficiency.
Atlona says that Velocity also saves valuable time with the ability to configure control systems in minutes, and quickly make system modifications free of extensive programming.
New functionality includesserving as an integrated server for room scheduling touch panels, including the new AT-VSP-800 scheduling touch panel, as well as centrally deploying and managing a network of Atlona AV devices.
There is also the new AT-VSP-800 8in scheduling touch panels that include bezel LED lighting for both room scheduling and AV control and Velocity Cloud Lite functionality for off-site configuration, monitoring, and servicing AV control systems and scheduling panels.