In a major new series, EI talks to some of the people who have made it their business to search out ways of shaping the install industry into what it is today. In this interview, Richard Newlove, creator of Amina Technologies, a company that trailblazed the concept of the hidden speaker – explains the past, present and future of hidden audio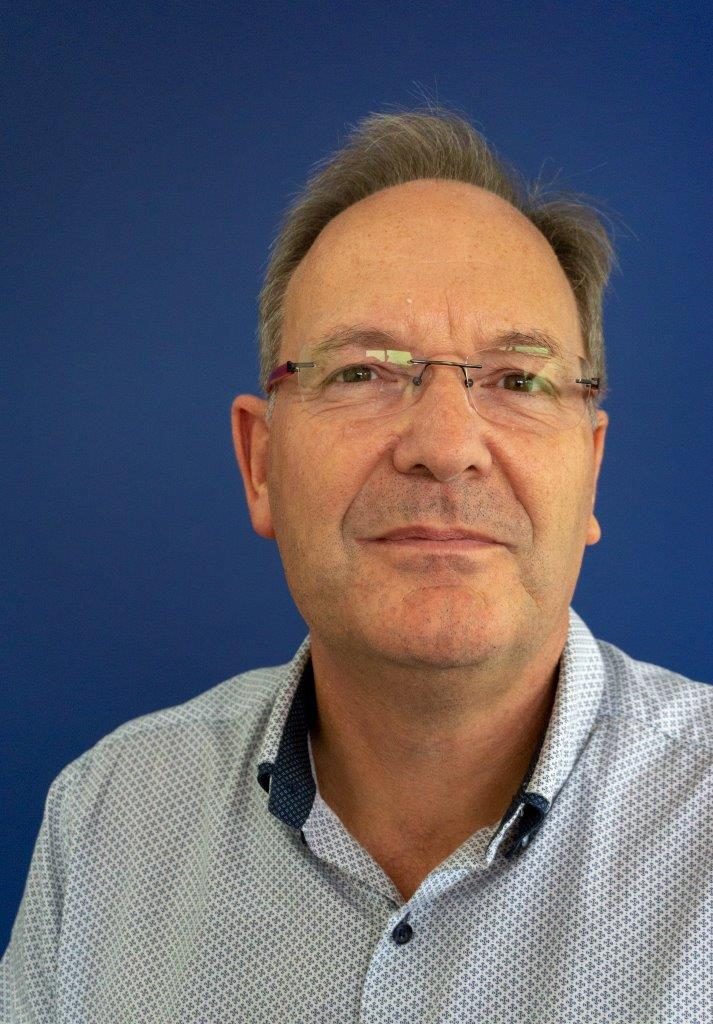 Tell us about the first time you experienced NXT Technology (the inspiration behind Amina tech) was its potential immediately obvious? What did it sound like?
I was working with Wharfedale which was then, along with Mission and others, part of the Verity Group which would later change its name to NXT PLC. My first experience of the technology was visiting the very secretive NXT building and listening to the 'Tryptic' panel demonstration. This consisted of a large (approx. 1.2m x 1m) centre panel, coated with a reflective surface that acted as a projection screen, with two 'wings' (perhaps 0.8m x 1m) either side producing left and right channels.
These were attached to the side ends of the screen with hinges which allowed them to fold in and out. This had been constructed from handmade composite panels using carbon fibre-based skins, together with hand turned exciters and custom wound voice coils. The exterior was beautifully finished, sporting a wonderfully sweeping outline that looked very impressive in NXT's main demo theatre.
There is no doubt that a lot of time and effort had gone into this great DML (Distributed Mode Loudspeaker) demonstration piece and it really did work. My immediate reaction was 'wow – that is amazing'. It produced audio with real presence and plenty of HF. Back then, the demo made use of a sub-woofer as the carbon panel was in hindsight a little too stiff.
That's a subject our team at Amina has focused a great deal of effort on over the years. It's not trivial developing material compositions that are flexible enough to reproduce lower frequencies, while also recreating lashings of disperse high frequencies and maintaining a high electro acoustic efficiency.
I could instantly see this had possibilities in interesting high-end applications. I must admit though that some of the other demo pieces – which were much smaller and cruder – were less impressive in their audio quality and costly in their practicality of manufacture.
One also worried that the royalty model which NXT wanted to roll-out might be an interesting challenge in the high-volume mass market. Something in the end which proved to be all too true for NXT as the years progressed.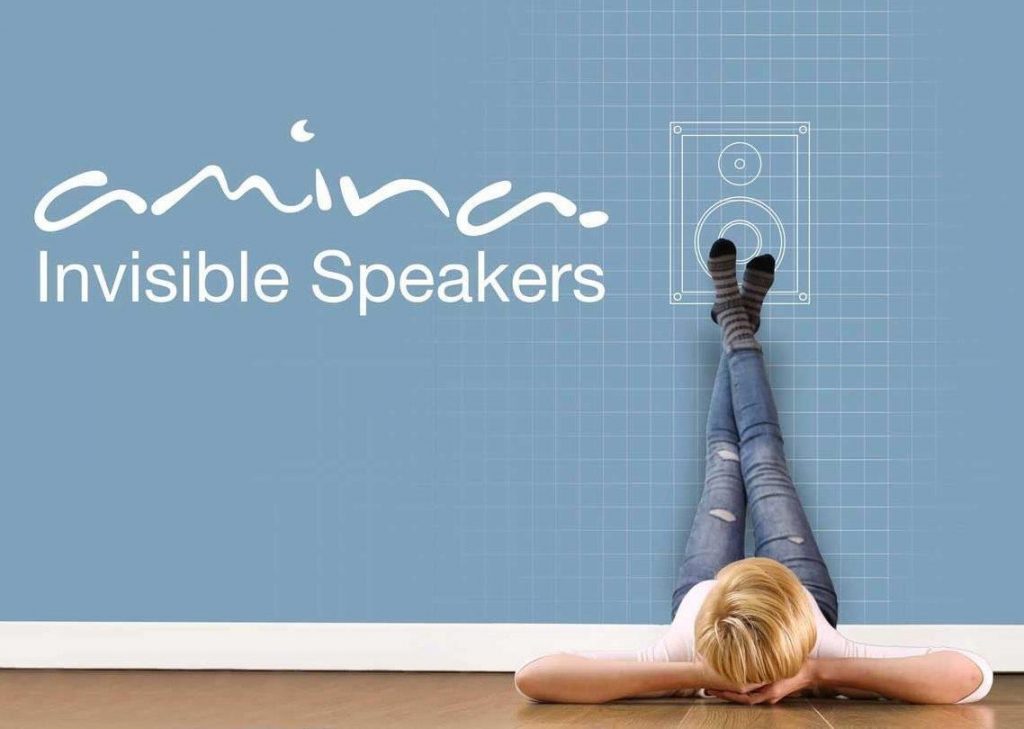 Tell us about when you made the decision to launch Amina, what was the ambition/aim for the brand at that time?
In leading the team at Wharfedale to develop its first DML products, we had to operate within some very serious technical and commercial constraints. Technically there were very few electromagnetic components that existed that we could make use of to make these first products. Composite panel manufacturing existed principally to fulfil the likes of high value transport applications.
We had to look into very different industries to find materials that were cost efficient enough to hit a retail price point that matched the company's brand position in the market. Inevitably those first products were crude, had a limited overall acoustic performance and frequency range, and were not especially efficient.
However, what we did know from that time is that the technology really did work. You can indeed create a very wide dispersion, non-phase correlated audio source that has much better coverage, especially in harsher open plan type spaces.
This means you can use a lot fewer sources. We also knew how to do it, which involves a very different technical approach to that of designing the conventional piston-based source. All that was not entirely obvious to the outside world given the limited performance products possible at that time.
What we needed to do was focus on material development and find a market where higher values were possible so that we could develop and utilise much more expensive higher performance components to create louder, efficient, wide frequency range products – just like that original Tryptic.
As this was not of interest to the group, it became obvious that the only solution was to establish a new company, taking a licence from NXT to develop much higher value products.
After two years of planning, Amina was born in May, 1999. Our initial aim was designing and manufacturing audio products that perform really well; focusing on normally difficult acoustic environments, that would otherwise integrate beautifully within the design aesthetic of the space.
So, we funded a development programme to create new materials and find high performance components and focussed our efforts in the commercial architectural market. We created new custom products every day, all audio sources but disguised as something else. Pictures on walls, projection screens, ceiling tiles, double-sided hanging banners, and ultimately (in April 2001) of course, a product which could be set into a wall or ceiling and be plastered over to make it disappear entirely.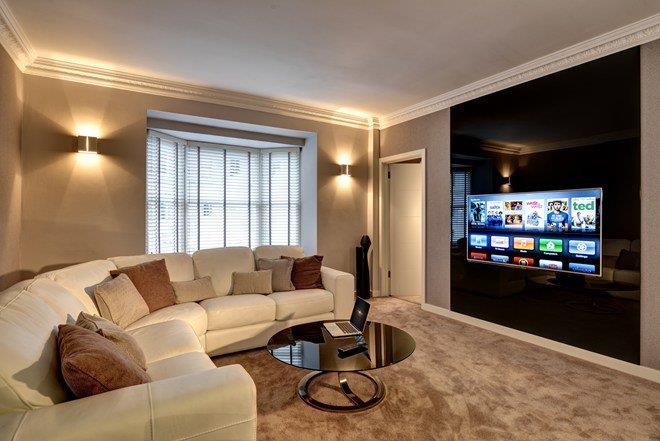 Amina uses lot of virtual design techniques, how does this benefit the products and performance?
The human race is now fortunate enough to have insanely sophisticated 'multi-physics' software programmes available to simulate most things in the virtual domain. These allow us to 'look' inside an electromechanical device for instance, to explore exactly what is happening to magnetic flux inside the exciter assembly.
This is something that is simply not possible through direct measurement. This in turn permits us to discover new structure geometries that actually allow us to increase electro-acoustic efficiencies while at the same time reducing the amount of valuable rare earth neodymium we use in our magnets. A material which is increasing going to cost a lot more, especially as the world moves to rely on electric vehicle propulsion.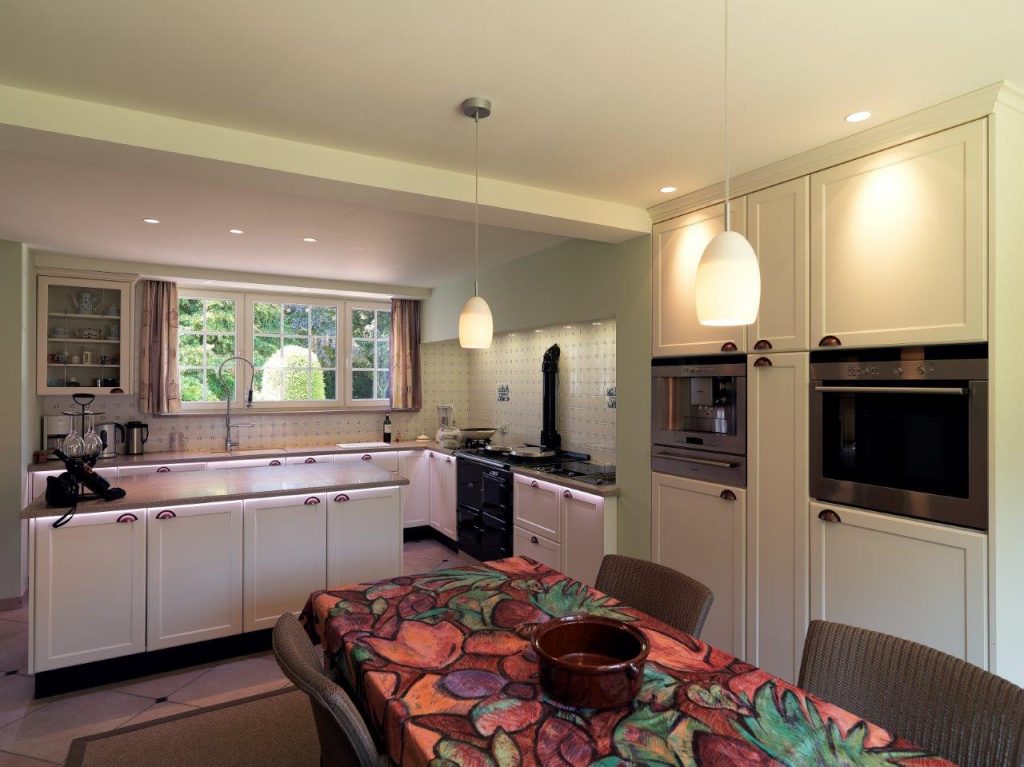 Tell us about the performance enhancements on the Mobius i series
Incredible, through all our work, especially in the virtual domain, we have achieved a massive 6dB boost in mid-range sensitivity, extended lower frequency boost, and increased smoothness and extension in the high frequencies. Both the mid-price Mobius5i and flagship Mobius7i boost high frequency reproduction above 30KHz. Everything combined, the overall result is an even more open sound with increased presence.
How do you cope with copycats? Particularly from the Chinese market, is it just a fact of life? Just keep developing, keep being the best?
Generally, you are right. There is a limit to what is possible in protecting IP in that part of the world. In the last several years we have invested heavily in both R&D and IP protection. We generally apply for patents on all our new advanced techniques and developments. We have several granted patents already in place and we believe China is making strides to better allow protection of IP wherever it is generated.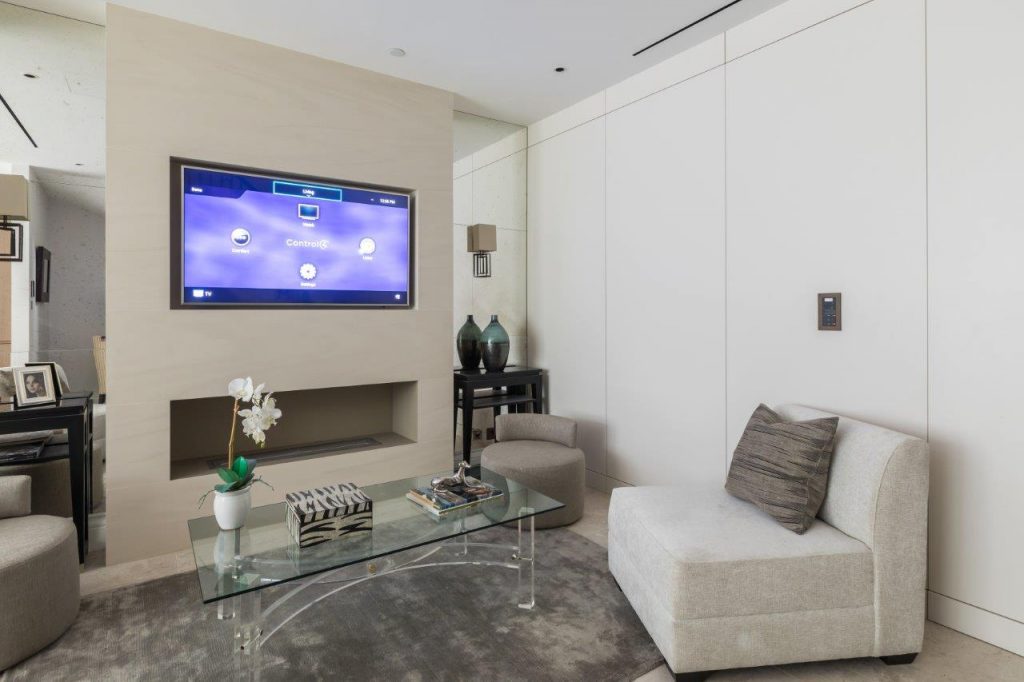 You were exhibiting at CEDIA in the US, what was the focus?
We were launching our latest version of the Amina Edge range of products, utilising a revolutionary new patent pending technology we call 'ToneRelief'. The Amina Edge products are designed specifically for dry wall installs which are, of course, very common in the US.
However, we have more exciting things to come at ISE in Holland next year.
Would you ever consider making a stand-alone, non-hidden speaker using Amina tech?
This is in effect where we started the business, and we still do today make the occasional custom product which is not completely hidden.
However, we are indeed reviewing ideas for products that are a little more obvious and somewhat less installation heavy than our fully hidden products. The important issue is that they would utilise all the advanced techniques we have developed over the years to create super discreet, wide dispersion, room filling, high performance audio sources.
Do you consider the current way people interact with music and content, with streaming and on-line music, a particular boost to Amina's approach?
Very much so. Today our smartphones are ubiquitous, are constantly by our side, and almost do everything for us. We can stream music or other content with a single movement of the hand. No longer do we need bulky items of electronics to create our favourite listening experience.
What's more appropriate than to have the audio source itself also embedded within the structure of the room, or discreetly located within it, so that the aesthetic is not disturbed, while the sound generated exquisitely exists evenly throughout the whole space as we freely move around it.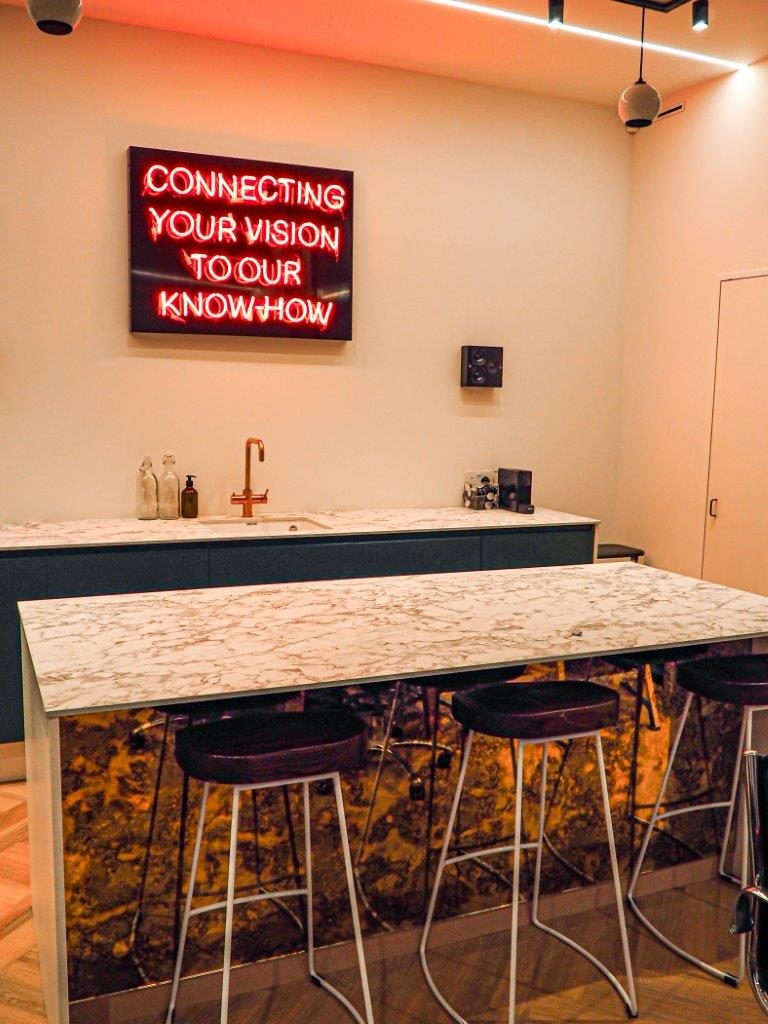 How pleasing is it to have a London based demo space now, how will it aid the company?
We are delighted to be working alongside Tateside in a very upcoming part of central London. Our biggest challenge in the business is actually getting people to understand what we do and just how fabulous this technology can be.
Two-dimensional marketing in print or on screen does not give anyone any clue as to what is really possible. The technology has to be experienced to be understood, and the Tateside facility allows us easier access to architects and designers in London's globally important design community.
Sound quality; give us your thoughts on how the audio quality of the products has progressed to where we are now.
I have to say the difference from 20 years ago is quite astonishing. I am not sure that any attempt to describe those differences will do it justice. All I would say is that it has to be experienced. Anyone is welcome to do this at Tateside, London, our production facility in Huntingdon, or at Redline in Essex or indeed any of the other experience centres we have around the country.
Does the trend for 'living space' cinemas where customers are keen to keep the look of their home and not want a 'dedicated' cinema, a particular boon for the company?
Dedicated home cinemas are of course still a big part of the CI market. However, a wider market is evolving for rooms which can double as the everyday family space for much of the time, but can also operate as the cinema on those occasions the family have time to sit down and watch the latest film release or perhaps increasingly today, the latest highly produced episode of a favourite TV series.
We see this as an increasing opportunity for our products, providing no intrusion at all to everyday living, but being there to create the ultimate soundstage for that family event.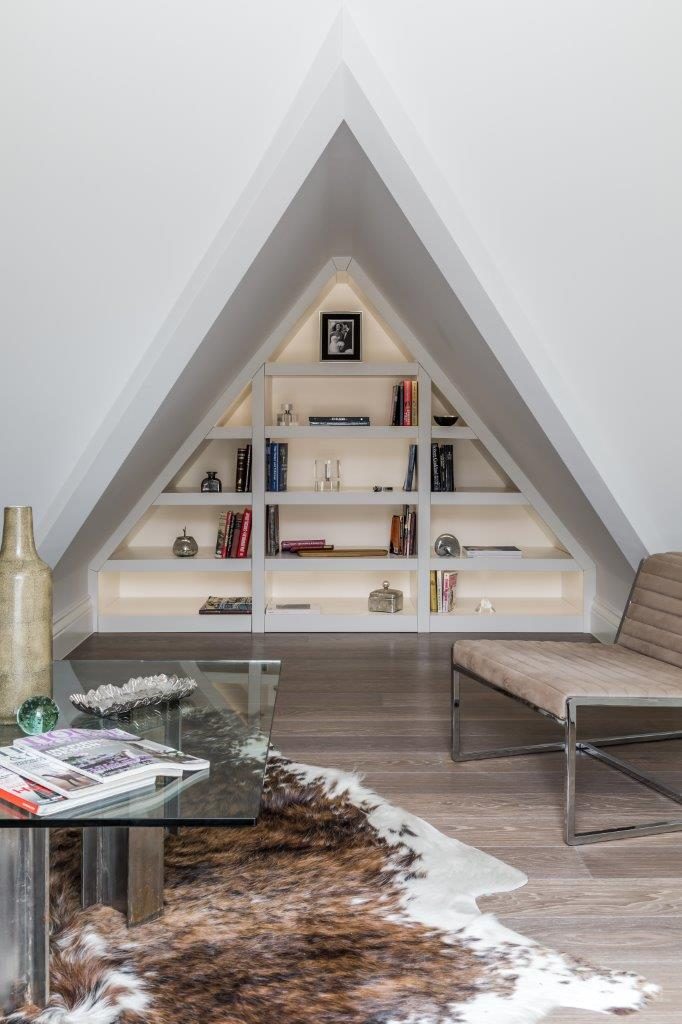 What about the future, where could the tech go next?
The million dollar question! Ultimately, we can see how to develop much more convenient products that have the potential for consumers to install themselves. While the high performance installer product will always be there and command a premium, it may well be that we will also offer discreet, wide dispersion products that are cost attractive to the wider consumer market and compatible with the competent base of inexpensive smart home devices – which are becoming increasing widespread.
What is the best thing about running Amina?
It's absolutely fabulous to be involved in creating something that has gone on to create its own category in our industry. But I think the most thrilling thing is to see the development of our own team alongside the suppliers and customers we work with as they continue to expand their own horizons, and continue to innovate and push boundaries to help create a different future for all of us.
This article originally appeared in the pages of Essential Install Magazine Subscribe here