In an EI exclusive, Phil Hardaway, Control4's Regional Audio Expert, examines five key audio challenges facing integrators and explores the options from Control4 + SnapAV brands, Triad and Episode, for resolving them.
Home Cinema Design
Home cinema in the UK is booming and shows no sign of easing up, even now the worst of the pandemic is behind us. Clients who have not ventured abroad or been able to enjoy visits to the cinema have spent disposable income on the entertainment set-ups in their homes which has been great news for installers.
In our view, there's never been a better time to create luxurious home cinemas that are truly bespoke for clients. Delivering a Dolby Atmos cinema, in particular, offers great opportunities for many integrators to create as full, rich and immersive an experience as possible.
At Triad, we are closely aligned with Dolby and have been for many, many years. Triad was selected by Dolby Labs as their Development Partner for Home Atmos, creating a long and fruitful relationship. It resulted in Triad teaming with them to demonstrate Home Atmos for the first time at CEDIA in 2014, even before Atmos capable electronics were released. This puts us in a great position to advise integrators on the best way to demonstrate and deploy these high-quality immersive cinemas for their clients.
We can help you with a professional design service that fully supports you in creating an incredible conventional Hi-Fi system or take it to the next level and build the ultimate cinema to the Dolby Atmos specification.
Easing Speaker Installation To Maximise Return
Equipping properties for sale with multi-room audio is frequently in the spec for a smart home, but there's often so little in the budget that integrators are forced to compromise. The result is that they will fit low quality, affordable in-ceiling speakers to tick a box for the developer at little or no margin.
One way to maximise your return on such a project would be to fit a pre-install trim ring from a range, such as Episode's Signature series, with no actual speakers in the majority of rooms. Then, when the property is sold, it's an immediate upgrade opportunity to remove the speaker grille and add in a full speaker.
You can build a direct relationship with the new owner and offer a quick and easy route to full installation with a "Good, Better or Best" option. Every single category from the Episode range can provide a good margin for the integrator and meet client budget and audio quality expectations. This result is a great solution that keeps everybody happy.
It's also better for the environment. No one is going to move in, put the audio system on and think I need better speakers, tip them out and replace them with the cheap speakers going straight to landfill. Currently, that happens far too much in the industry.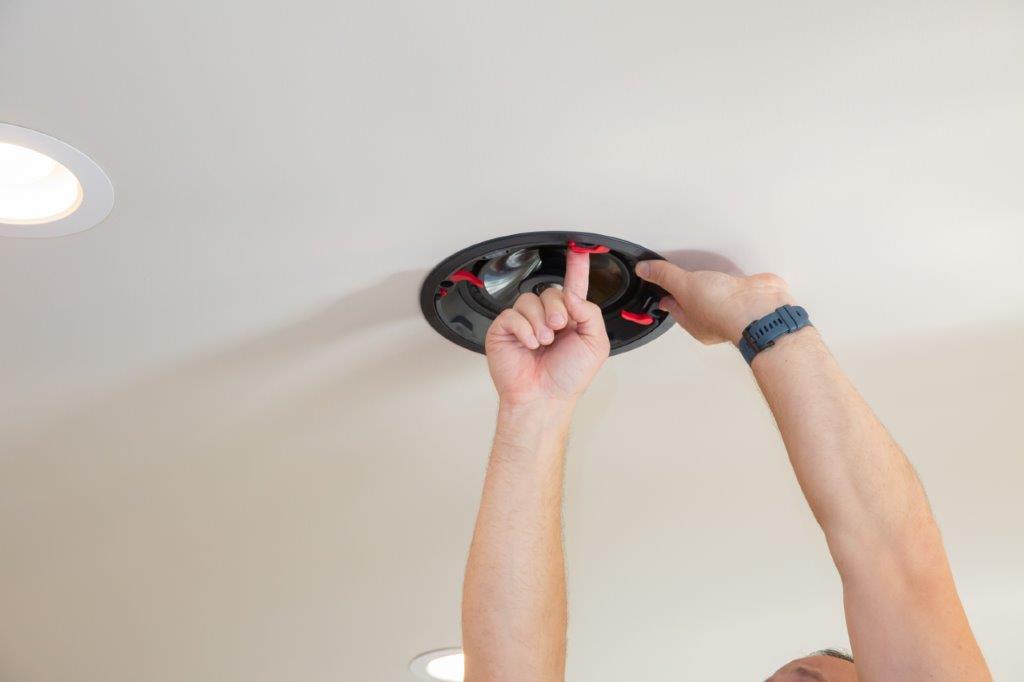 Screens and Soundbars
OLED screens have transformed the TV viewing experience for the better, bringing beautiful, pristine images into our homes. But what about the sound? One of the big issues with thinner screens is that, whilst they and the picture they provide, may look gorgeous, the audio quality is as thin as the screen.
That's why soundbars are such great solutions for improving the audio experience at home. But they also bring their own issues with room aesthetics as it can be a real challenge to match the soundbar size to the OLED screen. If your customer has a glorious new OLED screen then pairing it with a soundbar that's just two-thirds the width of the screen, or worse, just looks plain wrong, no matter the improvement in audio performance. Plus, if there is a colour mismatch between the screen and soundbar then the look can be even worse.
A further issue is the design of new OLED screens from the major brands which are now incorporating the TV brand name in a specially designed lip beneath the screen. It's just impossible for an integrator to align a standard soundbar beneath these types of screen, without there being an unsightly gap.
The solution is customisation. Elevating the sound quality to a superior level, Triad's handcrafted soundbars are built-to-order, pairing beautifully with any screen. The level of customisation is quite incredible. Triad can build soundbars to fit any screen size up to 82" and offer matching paint and wood veneer finishes as well to perfectly blend the soundbar with the screen it serves along with the wall colours and any other room décor. Triad can even build soundbars, with special indentations, to accommodate the latest screen designs, eliminating any gaps.
So, think custom solutions for soundbars. After all, customisation is what our industry is all about.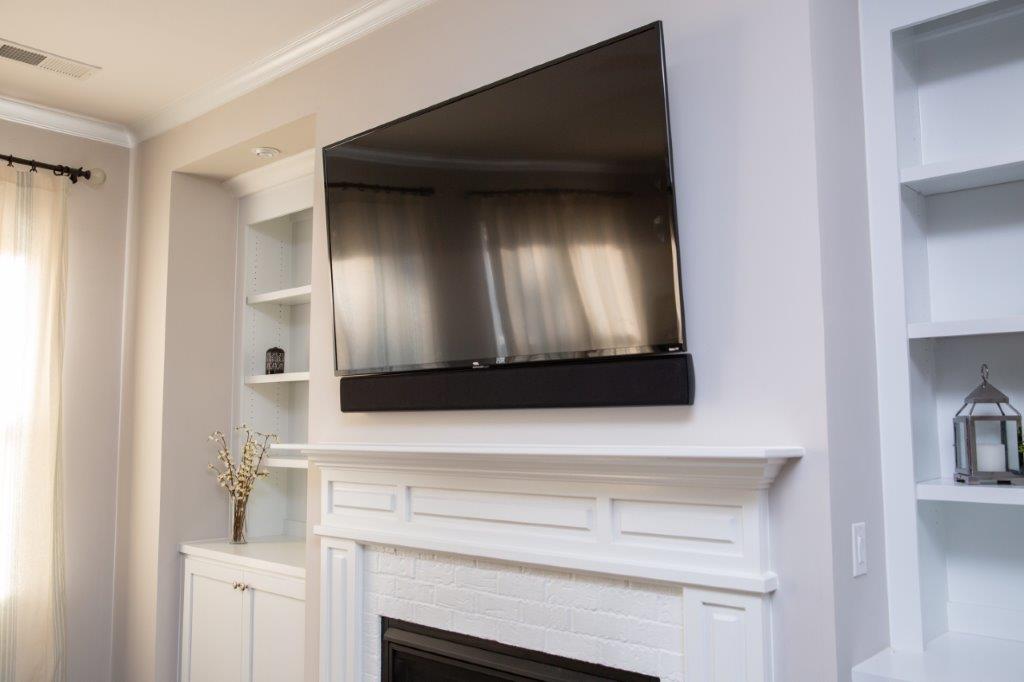 Amplifiers: What the EQ?
Typically, amplifiers across the industry leave integrators little space for adjusting multi-room audio quality when they're actually in the customer's home. This can make it a challenge to present the customer with the same sound that they heard and fell in love with when they were in the demo room.
A client will usually select the same make and model of in-ceiling speaker for every room. However, the audio experience can, understandably, be quite inconsistent, especially when there are spaces in the house with multiple hard surfaces and reflections, such as, bathrooms and shower rooms that create totally different acoustics.
The solution to getting audio consistency is Digital EQ DSP correction. This is now becoming more and more commonplace in amplifiers and is available with the new Triad Audio Matrix and Episode Response Series Amplifiers from Control4 + SnapAV. These products feature a range of EQ presets which can very quickly bring consistency of sound performance to every room. In those rooms with hard surfaces or where additional tuning is needed, integrators can make their own adjustments to get that sound as right as it can be.
Digital EQ gives installers the freedom and flexibility to deliver exceptional sound output and optimise performance, according to different room size, shape and surfaces, very quickly.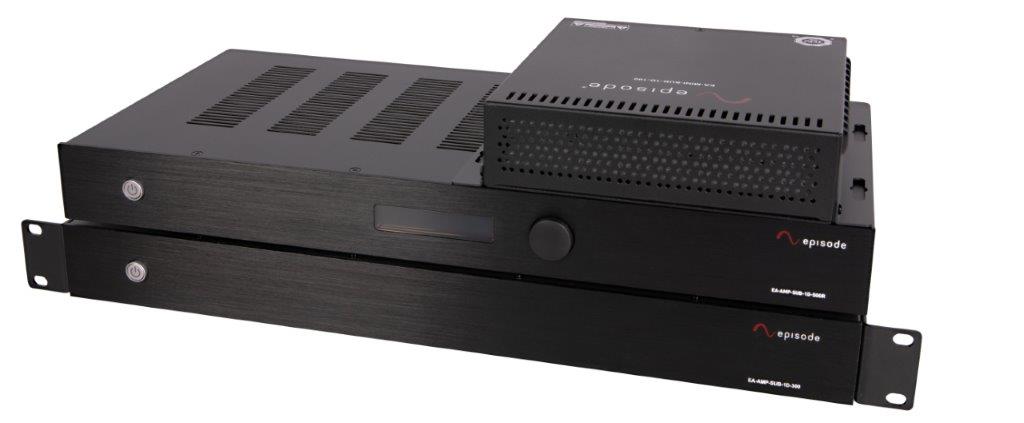 Going Large With Audio Outdoors
Integrators are in a great place to provide the premium sound solution for the great outdoors – a growing part of the home integration market. The good news is that there is better quality and a wider choice of technology in this sector than ever before.
On occasion, the size of garden space can be the biggest challenge on an audio project, especially for integrators who prefer to work with 8Ohm systems. To provide audio coverage with an 8Ohm two channel system in a large garden can become expensive, and also very tricky, as it makes finding the sweet spot for stereo next to impossible. The answer, in these instances, can be a 70V system which takes the left and right channel and mixes them together into one, making it the perfect solution for large gardens. It also allows you to daisy chain the wiring over large areas to make installation much quicker and easier to accomplish than with an 8Ohm system.
True, there is a reduction in audio quality with a 70V system, but you'll be able to add up to three subs for a rich bass sound with a 70V Episode Garden Landscape system. Episode also offers the option of 8Ohm, 70V, or a hybrid combination of these two systems which gives great flexibility on speaker layout, audio performance and wiring.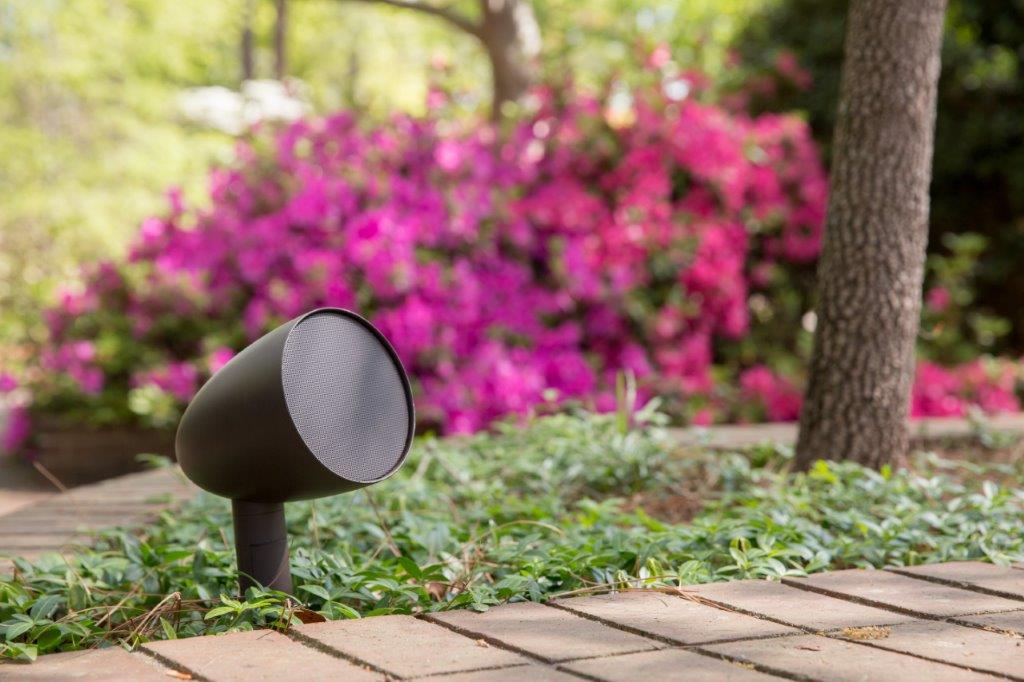 Control4 + SnapAV provides solutions to make their partners lives easier. To discover more information on Triad visit www.triadspeakers.com, and for Episode visit www.snapav.com/shop/en/snapav/episode. Control4 partners can find more information on the full audio range from both Control4 + SnapAV on the Dealer Portal (www.dealer-emea.control4.com).
Whether you are an existing Control4 partner or interested in becoming one, product training on both Triad and Episode is available to you. To request training, simply complete the short survey here.