Karma-AV intros the UK to the miniature yet mighty SVS 3000 Micro subwoofer. The active dual-driver SVS 3000 Micro is designed to deliver shockwave bass from a cabinet measuring just 10.9in x 11.7in x 10.7in (278 x 297 x 271 mm).
Featuring innovations from the reference SVS 16-Ultra subwoofers married to active and opposing 8in drivers and an 800W RMS/2,500W Peak Sledge STA-800D2 amplifier with discrete MOSFET output, Karma AV argues the 3000 Micro delivers a performance that eclipses other micro designs while blending with any room and speaker system. It also features the SVS smartphone app for advanced system tuning.
Fully active dual-opposing 8in SVS drivers are connected in parallel to a single power amplifier. In this configuration they receive identical amounts of current to ensure precisely controlled and mirrored operation. By firing in unison in opposing directions, the mechanical energy transferred to the cabinet is effectively cancelled, creating a sonically inert enclosure that resolves the age-old problem of micro subwoofers moving around a room.
An inverted driver surround allows for maximum excursion and moves massive amounts of air from the diminutive enclosure to generate sound pressure levels you can feel at the deepest frequencies.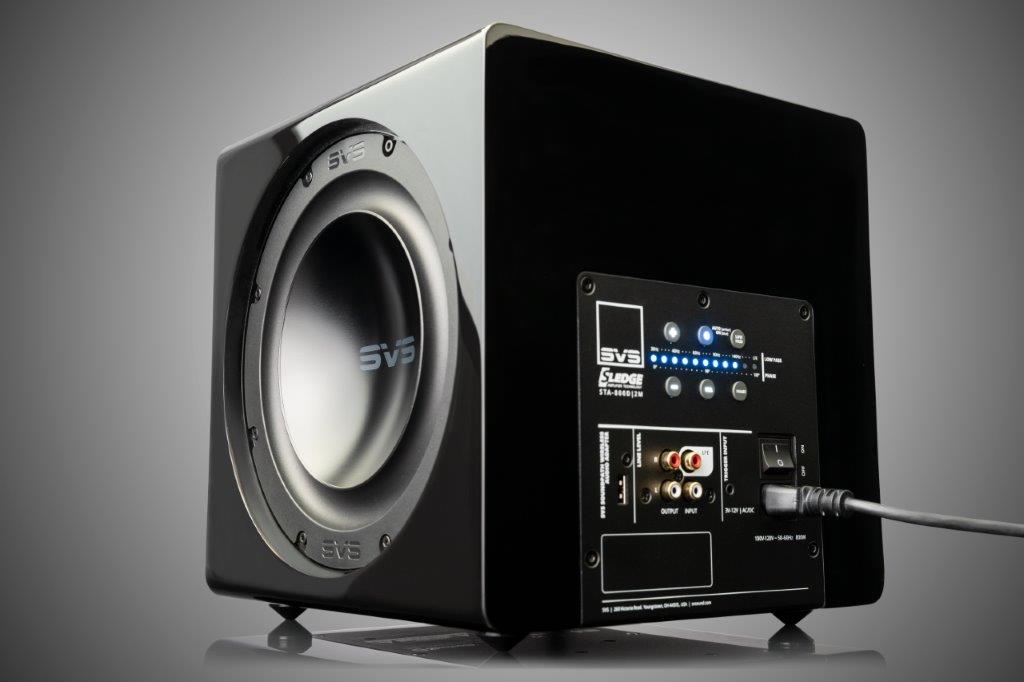 Amplification
SVS' engineers have applied innovations from the reference SVS 16-Ultra subwoofers to create the Sledge STA-800D2 amplifier, combining the high current output of discrete MOSFET transistors with Class D efficiency. Delivering an impressive 800W RMS and 2,500+W peak power with low distortion, the Sledge STA-800D2 delivers bags of on-demand current to the dual-driver array, while maintaining pinpoint control.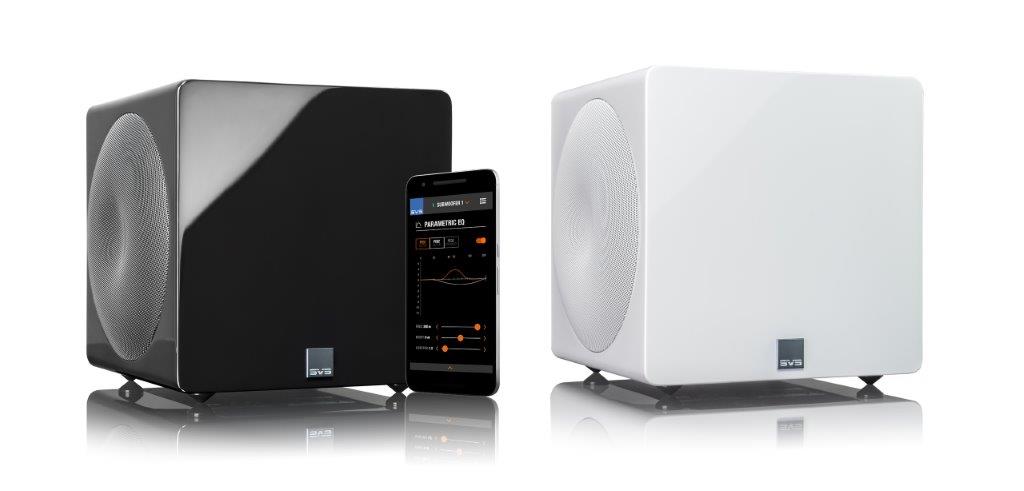 DSP
Harnessing the power of the Sledge amplifier is a 50 MHz Analog Devices Audio DSP with 56-bit filtering: described as the most sophisticated DSP engine available in a home audio subwoofer. Its creators says the model maintains pristine sound quality, which is faithful to the source material, through advanced in-room tuning, optimised frequency response curves and powerful DSP controls. This level of processing power plays a key role in realising the 3000 Micro's considerable fire power in the widest range of system and room scenarios.
The 3000 Micro also features convenient control and custom pre-sets via the SVS subwoofer DSP smartphone app for Apple, Android and Amazon devices. The SVS app is the most convenient way to control volume, access multiple DSP functions and programme custom pre-sets for one-touch tuning optimised for music, movies and gaming. Users can also customise crossover frequencies, a three-band parametric EQ, polarity, room gain, sub identification, as well as operate standby and factory reset from their favourite listening position.
Bluetooth connectivity allows full control, even when the subwoofer is out of sight and bi-directional feedback shows adjustments in real time on both the app and rear panel subwoofer interface.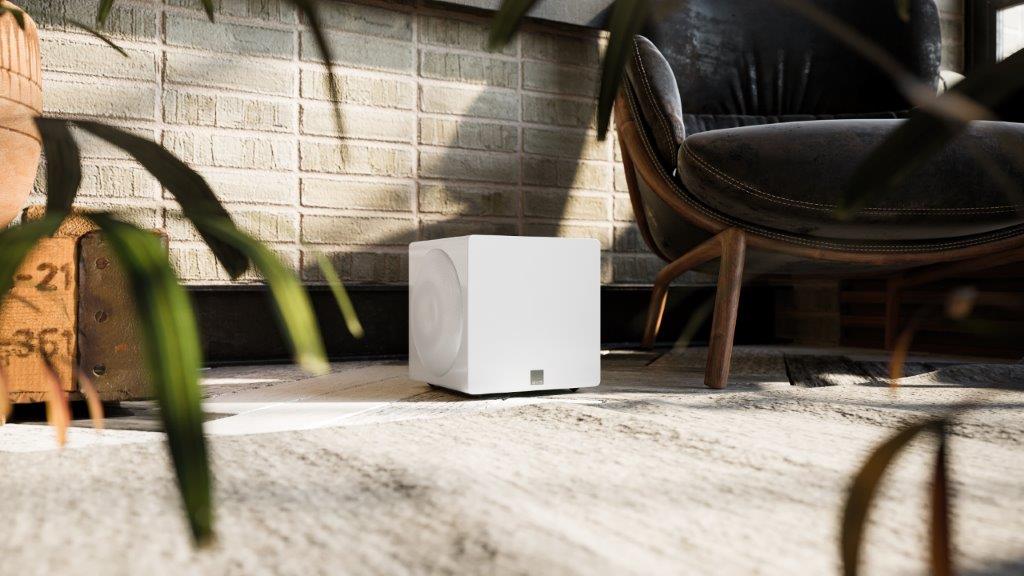 Cabinet design
The 3000 Micro enclosure, available in Piano Gloss Black or Piano Gloss White finishes, features extra thick MDF side baffles and rigid internal bracing to support the active dual-driver assembly and to ensure an acoustically inert environment. The reinforced internal design looks to eliminate any chance of colouration or resonance from the cabinet, even when the deepest low frequencies are played at high volume. SVS decided against using a passive radiator in the dual-driver design deployed by many micro subwoofers because of its reputation for bloated, one-note bass.
The task of engineering a subwoofer capable of frequencies you can feel while maintaining effective thermal and energy management in a micro-sized enclosure has always posed a challenge to subwoofer designers. SVS says the 3000 Micro answers the challenge with a potent combination of advanced dual-driver topology, unprecedented reserves of power amplification, sophisticated DSP control and rigid cabinet construction.
Gary Yacoubian, SVS President, says, "Home theatre and Hi-Fi lovers have been waiting for a lifestyle-friendly subwoofer that can fit anywhere and actually deliver a reference listening experience. I'm so proud of what our engineering team has accomplished: a micro subwoofer worthy of the SVS name."
SVS 3000 Micro Quick Specs
Frequency Response: 23Hz to 240Hz +/-3 dB
Dimensions (including grilles and feet): 10.9" (H) 11.7" (W) 10.7" (D); 278 x 297 x 271 mm
Typical UK pricing inc VAT
SVS 3000 Micro in Piano Gloss Black or Piano Gloss White: £899.00