Pulse Cinemas will showcase the company's entire range of installer support services at EI Live! 2022 including new initiatives to ensure customers can cope with the stresses and strains of business life. Company CEO, Mike Beatty, explains.
Register for the EI Live! 2022 here.
Our beautiful high-concept show presence located on Stand 46 will offer a haven of calm and considered support during your visit to EI Live! 2022. The aim of our return to the show is to offer a showcase of our entire range of support services, which on both days of the show and moving forward will include initiatives not just aimed at keeping your systems in tip-top condition, but to ensure our dealers have the support they need to cope with anything that life and the industry throws at them. At EI Live! 2022 we will have specialists in physical NIP (NeuroImpulse Protocol) techniques and mental health focused cognitive therapies, experts at helping busy professionals cope with modern life. Ensuring your mental health, physical well-being and stress management is fine-tuned, means your business is more likely to succeed. Achieving a strong work/life balance makes the whole industry stronger and Pulse Cinemas has taken on the task of making sure our dealers have the support they need on tap. The stand will also have on offer high-quality refreshments throughout the show, so come sit, relax and at the same time find out about all the amazing support services we have to make each project you take on reach its full potential. On the stand, you will be able to make plans and appointments to come to Pulse HQ and witness it all for yourself – as well as experience our recently opened world-class demonstration facilities. One-off appointments are available (with or without clients), and you can also sign up to attend one of our Open Days that have been proving a huge hit right across the industry.
THE DREAM ENGINE
Our new VR demonstration services have been opening minds to the possibilities of next level techniques for several months now. The concept is simple, our exclusive technology allows customers to see 'inside' home cinema technology, understand how it all works and why we take the approaches that we do.
Users can experience in real-time different screen sizes, system configurations, perceive how distance from the screen affects performance and even 'see' and hear how sound behaves in the space with mind-blowing software that shows how audio travels through a given space and how we can tame and control that sound. Users can also watch content inside the Dream Engine, gaining further insight.
Our system can also be programmed to give customers and installers a tour around what their finished project will look like in a virtual fully-3D world. If you have been waiting for VR tech to come of age in terms of being a sales driver for home cinema, wait no more. Visitors to the Pulse Cinemas Stand will be able to access a full, live demo of the system.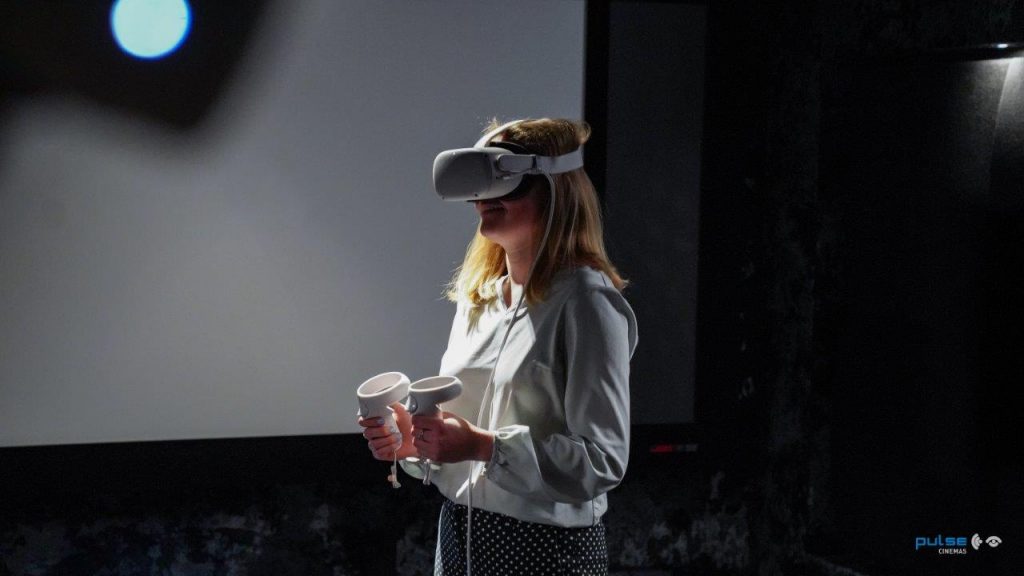 PHOTO REALISTIC RENDERS AND VIDEOS
Installers can also learn about our imaging services where we offer the chance to create photo-realistic renders of any project. Working with design professionals (or accessing our own in-house interior design services – more about those shortly) we can create beautiful renders and videos of any project, no matter how aesthetically ambitious. This is a fantastic way to present and sell the concept to clients who gain valuable insight into what their project will actually look like, and create the desire to sign on the dotted line. Everything about the purchase of a high-performance home cinema should feel special, we are all in the business of special, this should absolutely include the planning process. The renders and videos that we can create do not just inspire in terms of how the room will look, but also show exactly how the system works, providing confidence in not just the aesthetics, but the performance of the system as well. Several different levels of this service are available, come and learn more on the stand.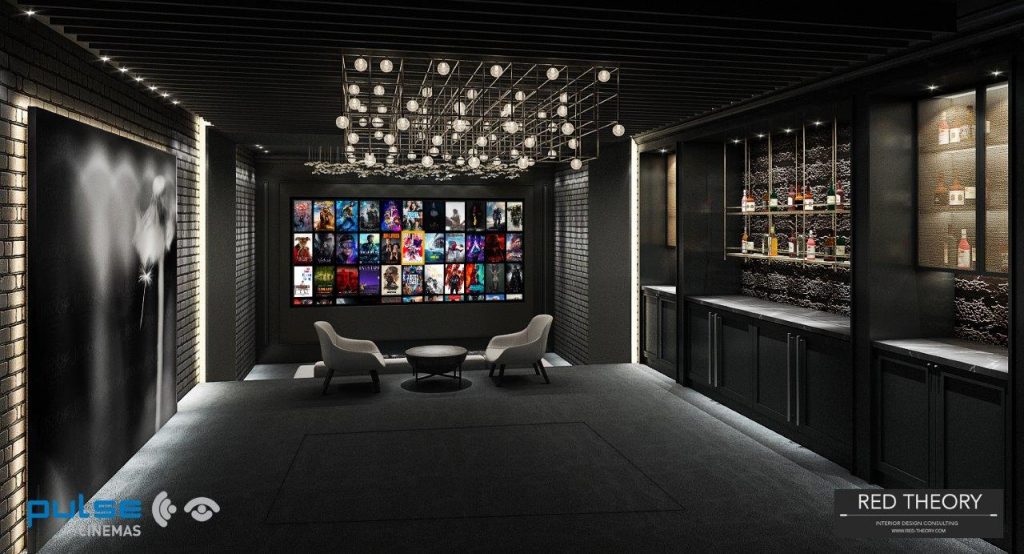 VICOUSTIC LEAD GENERATION AND PLANNING SUPPORT
Found on the popular Vicoustic website, Pulse Cinemas dealers have an exclusive
lead-generating 'Where To Buy' locator. The path is a simple one with just four criteria to be followed before inclusion.
Installers need to be a Pulse Cinemas dealer with an account, have a VicCinema VMT Kit available for demonstration, must hold in stock one VicCinema VMT Kit at all times and need to show support for the brand via their social media output or other avenues.
Naturally you get all the fantastic support the brand and Pulse Cinemas offers when planning your acoustic treatment, with the added advantage of recognition directly from the manufacturers' own website.
Pulse dealers can also tap into the 'Acoustic Project Request' service from Vicoustic. Offered in three different levels, (Basic, Premium and Premium with Acoustic Simulation) Vicoustic's team of senior acoustic engineers and designers can create for your project complete acoustic plans to treat the space and achieve superb performance no matter what the type of system.
INTERIOR DESIGN SUPPORT
Many installers, of course, these days work closely with interior designers to achieve what the customer wants. However, Pulse Cinemas dealers can also access in-house interior design services. Anyone who has been to Pulse HQ will see just how good these services are; using systems such as Vicoustic which not only treat a room, but offer a versatile pallet on-which to place stunning designs and visual cues. Today's best cinemas offer beautiful surroundings as well as high-performance and through our interior design services you can deliver it all. If you are still or have ever used fabric wrap to hide speakers and 'finish off' your home cinema rooms, then you need to come and see how our Reference Cinema demonstration space has been created. Truly integrated, truly stunning as acoustic design, interior design and home cinema performance meet in harmony.
PULSE CINEMAS ONLINE STORE
Up and running for several months now, our ecommerce service (trade.pulsecinemas.com) stands ready to keep you fully informed on what products we have, enabling you to order them right then and there and also check other parts of your Pulse Cinemas account status, all in real time, updated every day. This front engine feeds into our fully digital stock control and delivery system which has its roots in the first COVID lockdown, where we began modernising every aspect of dealing with Pulse Cinemas. We have always argued we have the best brands, the best support, now we can argue we have the best sales engine as well. If you haven't signed up yet, come to the stand and we will get you up and running.
CASE STUDY, EDITORIAL AND MARKETING SUPPORT
Helping dealers promote their work via our editorial and marketing support is another key area. Using our in-house editorial support, and photography services, we can create case studies and stories to help you promote your achievements and services to the wider world. The case studies we help our dealers create are featured in a dedicated section of the Pulse Cinemas website as well as regularly shared across our social media channels. Many of them are featured in trade publications such as this one and in the pages of consumer facing titles such as Home Cinema Choice. If you have a project with five or more Pulse Cinemas ingredients, speak to us about creating some engaging editorial to raise your level of awareness to consumers and across the industry.
DEMONSTRATION FACILITIES
Pulse Cinemas, since our move to Stansted in 2011, has always looked to provide the best home cinema, media room and automation demonstration facilities in the UK. Now we have gone a step further and created something we feel compares favourably with anything in the whole of Europe. With our Reference and Apartment Cinemas, the Media Room, Reception area, Training room and Kitchen space, we can showcase the very best our industry can offer. Our facility provides the venue for all our Open Day events, one-off visits and also provides a space for other related trades to hold launches and events, inspiring their customers.
Off-site we have our demonstration space at the wonderful Minotti London showroom, home to this exclusive Italian interiors and furniture brand. This site offers the chance to see just how well modern home cinema equipment can merge with the very best in interior design and high-end furnishings. Ask on the stand about access to any of these experiences.
TRAINING SERVICES
Our dedicated training room provides the perfect venue to learn more about all of the brands Pulse Cinemas has on offer. We can create a bespoke programme just for you if you want to come in and learn more about any of our brands and the technology that drives them. More formal training, of course, regularly takes place, spotlighting brands such as Lutron and RTI as functionality and programming advances are introduced. Ask about what course you could attend to increase your knowledge and reach within the industry. Recently, attendees have been getting to grips with the RTI Integration Designer 11 combining powerful new control and automation programming tools. Let us help you expand your knowledge.
UPDATES
Also on our stand, dealers will be able to learn all about the many new product additions and upgrades to the Pulse Cinemas family. Tyba is a new offering which delivers a beautiful control product in the form of the Turn 2 and a powerful music delivery platform in the Muse multi-room music platform based on Dante technology. Anthem has launched a new Public Release Network Module Version 1.109.164 and Host Firmware Version 00.68 for the MRX x40 and AVM 70 and 1.111.182 and HD.73 for the AVM 90 to support the launch of ARC Genesis Version 1.6.10. This latest version includes the newly developed Anthem Auto Phase, Distance, and Time Alignment for up to four independent subwoofers on the MRX x40 and AVM 70/90 (model dependent). Learn more on the stand about how the powerful Arc Genesis room correction technology can refine all types of projects. Our close relationship with Fortress Seating has allowed us to create an exclusive offer just for our customers that delivers Fortress Seating levels of luxury at a very competitive price. We have worked directly with Fortress Seating to create an exclusive range for our dealers based around the popular Bijou model. Using vegan leather, the seats still offer all the quality, style and comfort that Fortress Seating is known for, but at a highly competitive retail price of £2K per seat, inc VAT. The latest addition to the range of affordable and performance- oriented Custom Installation products from Paradigm, the DCS-208IW3, is an all-new design, improving and expanding on the innovations already delivered by this brand. The Paradigm DCS-208IW3 is the perfect blend of performance and practicality. Delivering powerful bass from zero-footprint, you get the best of both worlds, allowing you to add bass to any room without taking up valuable floor space. D-Tools recently chose to introduce the new D-Tools Cloud service to the UK market in partnership with Pulse Cinemas as the system was made available to all Pulse Cinemas customers. D-Tools Cloud is an easy-to implement cloud-based platform that offers an alternative to system integrators seeking ways to close more business faster and drive increased productivity from any web-enabled device. Find out more by talking to the team at the show.