Niko lighting control was used to make the car's in this luxury hire business 'pop'.
In May 2017, Pure Class Motion Ltd commissioned Hall Electricians Limited to carry out a Niko Home Control installation at its Nottingham based showroom.
The car rental company, which specializes in wedding cars, business cars and sports/super cars was keen to install a bespoke lighting solution to ensure that the luxury cars in its range were lit to perfection using white LED lights as well as colour-changing LED's.
The lighting solution needed to be customisable on location, with the ability to control all sets of lights (eight in total). The lights needed to be dimmable in order to create different scenes depending on the colour, client, size and type of vehicle on show.
As fully trained Niko Home Control installers and Niko UK Partners, Hall Electricians were confident that Niko's automation and total control capabilities would provide the perfect solution to Pure Class Motion.
The project began in July 2017 and with the support and help of a technical ceiling fitter, Hall Electricians came up with a the lighting design.
A meticulous design stage ensured that all lights were concealed in order to hide the colour changing LED ribbon lights that were chosen to create the bespoke lighting scenes.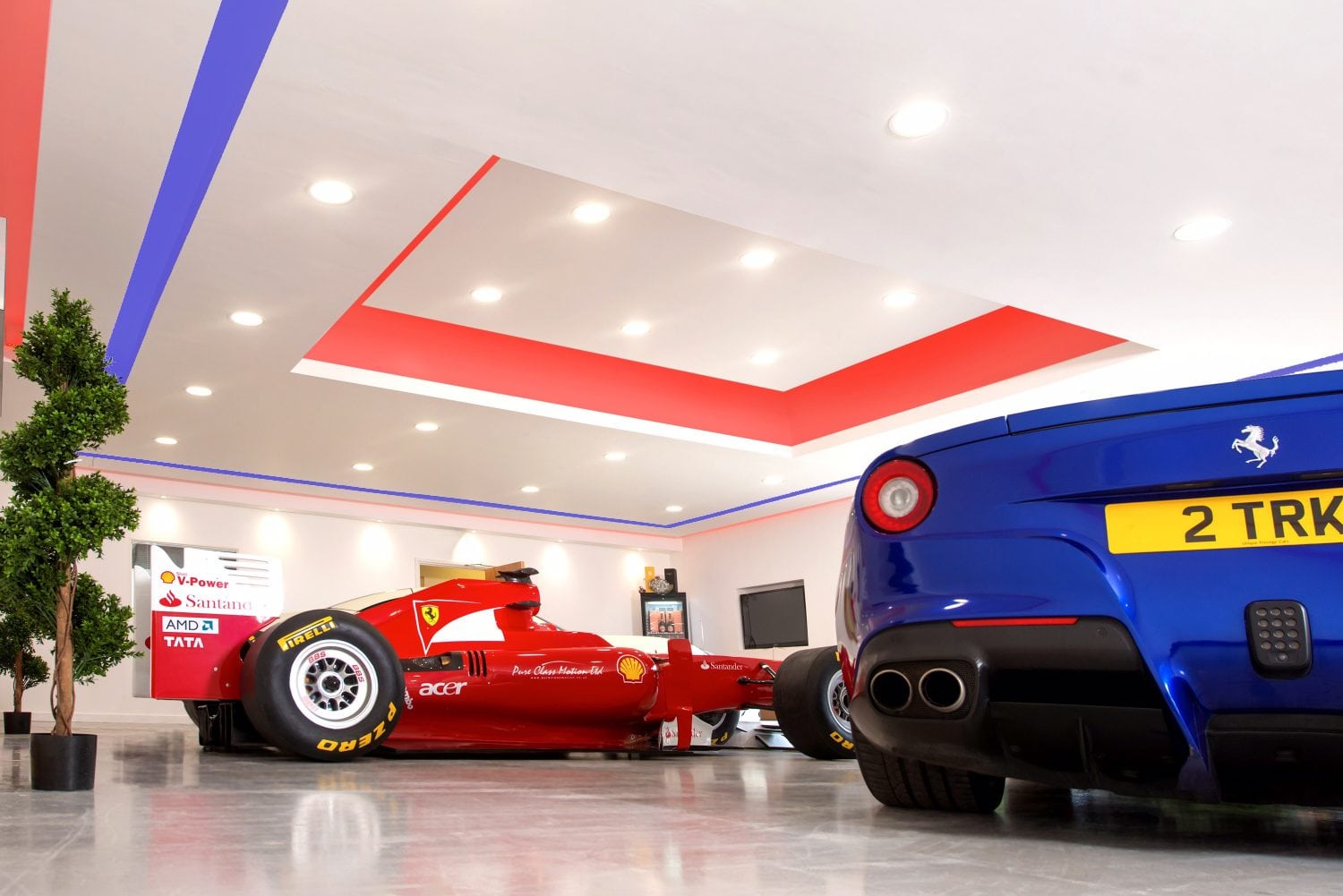 Fast and future proof
The colour of the lighting needed to be just right, as did the lumen outputs, in order to create the right LUX levels at full brightness, right down to car level. The install team used Aurora's 'Enlite Downlights' as the main lighting products and used Integral Lighting's' colour changing LED ribbons to create the specialist colours. Hundreds of metres of cable were used by to ensure the colour changing LED's performed evenly throughout the showroom.
Using Niko Home Control, Hall Electricians spent time determining how many Niko switches would be required to give maximum control and functionality to their client and through a period of testing, the solution was driven to provide an outstanding lighting installation that works consistently to produce attractive lighting scenes.
The project took just one month to complete and since the installation was finished Hall Electricians have returned to reprogram Niko Home Control to ensure the lighting scenes work to the client's exact specifications. However, the clients will continue to test out the system and try different light levels, colours and controls with the eventual aim of a single control button for each required scene. What's more, the client can control all lighting from their phone or tablet ensuring that wherever they are in the showroom, they can show of the Ferrari F12 or the California, just as they require!
Kit list
Aurora's Enlite Commercial LED Downlights
Integral Lighting's colour changing LED Ribbon
Remote controls, Controllers, Drivers and lots of cable for the colour change lights
Niko Control System
A 32-module control panel
7 Dimmed Circuits
5 Switched Circuits
1 x 12 Button Wall Control