QMotion UK has recently introduced Revolve – a simple, whisper-quiet and elegant automated curtain solution for homes and businesses.
Revolve is, according to QMotion, the only revolving motorised drapery system available on the market for professional integration, providing an attractive option for installers, interior designers and their clients. The pressed aluminium rods feature formed grove spirals, which allow the drapery hook to move effortlessly across the track. Revolve's egg-shaped ring design prevents any 'wavering' of the rings as they traverse along the rod, minimising noise and increasing the visual appeal. The rings include a feature where a bead chain can snap in, allowing for a 'ripple' look with a flat panel or rod top curtain.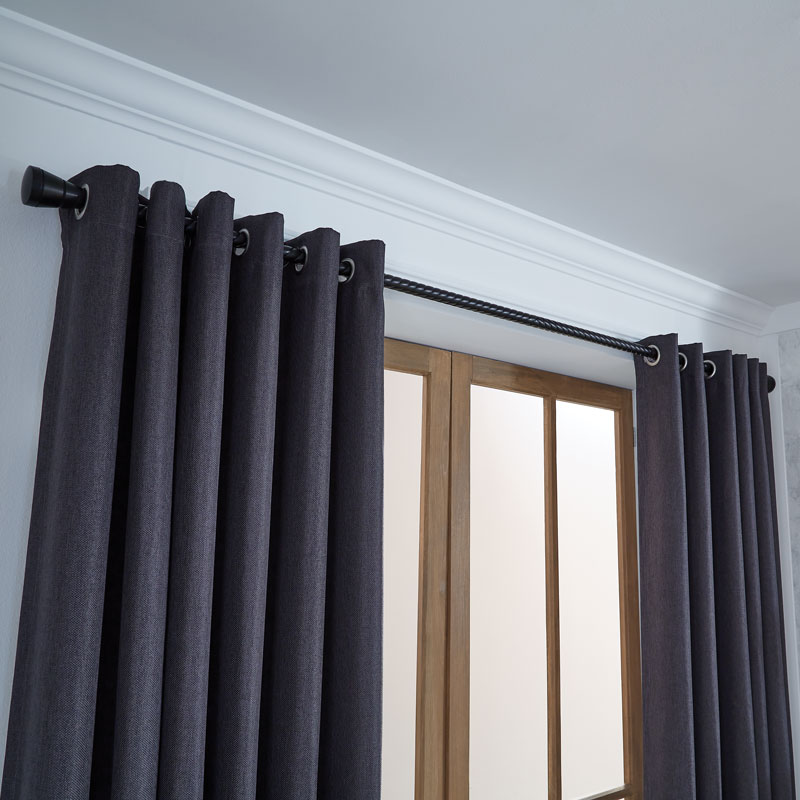 Installation is made easy with rod bracket plates. These allow for easy adjustment, while the bracket arms enable the rod to simply snap in. In dual applications, only one control board is needed, and it is housed in the Sensor Box. Motors from both rods connect directly into the Sensor Box for control and power through the single power supply. A grouping option allows users to move one curtain by pendant activation and send every other curtain in the group to that position. Revolve also includes a sensor to detect obstruction, which means that the motor will stop if required, preventing any damage to the curtain.
These motors can be powered by four different battery options, two wall plug options, a hardwire panel and several remote control options. Revolve can also be quickly and easily integrated with popular third-party control platforms such as Control4, Crestron, RTI and URC for quick and intuitive operation.
Revolve rods are available in formed, fluted and smooth shapes. The formed rod is either manual or motorised, while the fluted and smooth rods are supplied as manually operated options. Rods can be provided in a choice of three different diameters and five different finishes.