Pulse Cinemas has announced that the company has signed an exclusive contract to distribute the SIM2 brand of high-performance projectors in the UK.
Pulse says that SIM2 is a brand which marries technical excellence and style in one totally unique experience and has now found its natural home at Pulse Cinemas.
The distributor has long been an admirer of the brand and its potential to offer something unique to installers delivering the technical excellence that is the base line for all of the products the company supplies, but also offering a strong sense of style and identity to work with the interior of a home not against it.
Mike Beatty, Pulse Cinemas, Managing Director, comments, "For a long time we have believed that SIM2 had massive potential in the UK and therefore we are delighted to be able to add this highly desirable brand to the family.
"We take extreme care to only work with products that complement the other brands we already supply and SIM2 fits into our brand line up perfectly."
Brand pedigree
First launched in 1995, SIM2 is an Italian company expert in the designing and manufacturing of stylish and accomplished home cinema projectors.
Pulse says that the audio-visual world can be dominated by big corporations which often lack the focus and imagination to deliver something really unique.
Not so with SIM2, says the distributor, this brand has built a global reputation by delivering beautifully crafted products, with performance to match, in a coherent range offering different performance curves and abilities for a variety of different projects.
Manufactured in Italy and shipped to over 50 countries, SIM2 enjoys an envied reputation for high-class projection and Pulse feels the brand has never quite reached its potential in the UK.
Pulse adds that SIM2's commitment to delivering clarity, sharpness of image and technical consistency shines through in every product the company creates, offering confidence that whatever product from the range is suitable for a given project, high-performance is guaranteed.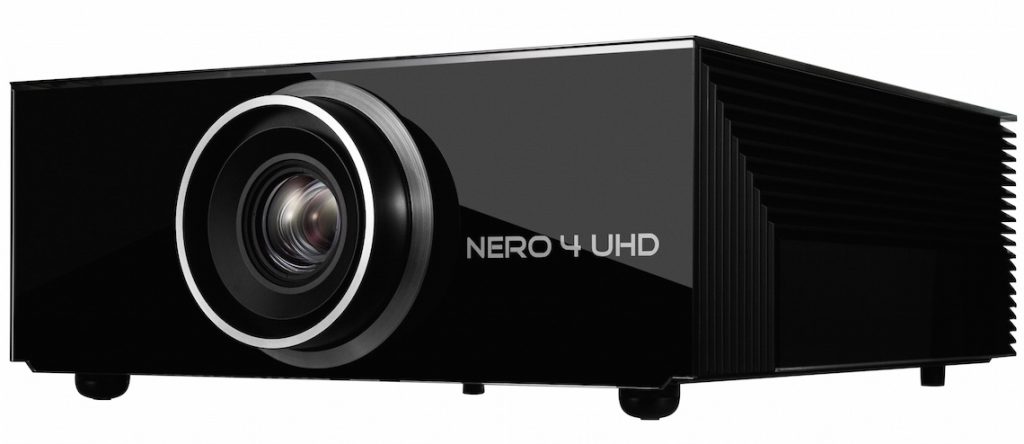 A diverse line-up
SIM2 delivers one of the more diverse product line-ups in the high-performance projector category.
The company's Nero family offers perhaps SIM2's most conventional approach to projection with the emphasis on delivering image quality as well as installation power and flexibility.
Products such as the NERO 4S UHD HDR, deliver 4K images, high brightness and an accurate, vibrant colour palette.
Loads of specifically developed technologies allow the projectors in this family to deliver when image is the priority.
The flexibility of this range is also impressive, offering powerful zoom and lens shift functions, Nero projectors are aimed at larger home cinemas. Professional calibration systems built into the projectors allow for that final touch of performance quality to be added.
The Crystal 4 also takes a no compromise approach to quality, offering high picture quality and UHD (Ultra High Definition) 4K images.
Also able to offer high-brightness output, the Crystal delivers the signature SIM2 pallet of accurate and vibrant colours.
However, this projector also features a stylish 'made-in-Italy' design; a distinctive, contemporary cabinet enriched by a luxurious crystal finish by in-house designer Giorgio Revoldini.
Similar in approach, the SIM2 DOMINO 4 UHD HDR offers many of the features of the Crystal 4, and like its cousin is well suited to smaller and mid-sized cinema rooms.
SIM2's xTV concept takes a rather different approach and is designed to deliver superb images from a projector placed very close to the screen.
Able to be free-standing or hidden in stylish cabinets and furniture or even hidden in the ceiling, these projectors are designed to offer style and convenience in one attractively designed package.
SIM2 can be experienced at Pulse Cinemas' recently up-dated main demonstration centre at company HQ in Stanstead. Appointments to view can be made by getting in touch with the company direct.