Well known for its range of high-quality mounting solutions for Sonos speakers and soundbars, Flexson has launched its latest AV solution, the SAR-CM Cantilever Mount for Sonos Arc and Sonos Beam. Designed to unify and securely hold your TV and soundbar, this mounting solution allows you to position them at the perfect viewing – and listening – angle.
Built to suit TV screens between 32in and 70in, weighing up to 50kg, this mount enables the viewer to pull out, swivel and tilt the TV and soundbar in unison, while both vertical and horizontal adjustment options allow for the perfect alignment. The Flexson Cantilever Mount, which comes with the relevant attachments for either Sonos Arc and Sonos Beam, has a slim depth of just 49mm but extends out to 491mm; ideal for corner placements, the mount can swivel up to 100-degrees and tilts up to 13-degrees.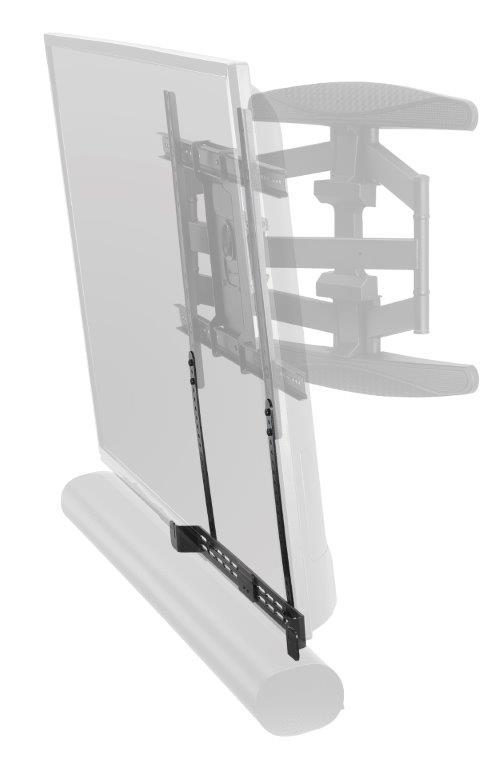 Similarly, a 30mm step positions the Arc beyond the TV screen, ensuring that all the power of the Arc's inbuilt Dolby Atmos upwards-firing speakers can be harnessed, for an immersive entertainment experience across movies, music, gaming and more.