The Pro-Ject Colourful Audio System is billed as a perfectly matched, pre-packaged audio system. The Austrian-based maker carefully selects components from its range to deliver an all-in-one set-up capable of authentic stereo sound, complete with a turntable, a Bluetooth-equipped amplifier, and a pair of bookshelf loudspeakers.
Pro-Ject Audio Systems offers the Colourful Audio System in five satin finishes – black, fir green, golden yellow, steel blue, and white – and a real wood veneer. The loudspeakers and turntable adopt to each chosen finish, while the MaiA amplifier delivers the requisite power from its compact, black casing. Pro-Ject completes the component trio with 2 x 3m of its bespoke speaker cable and a set of Pro-Ject Damp it isolation feet (essential for when a turntable and speakers are on the same surface).
The Pro-Ject Colourful Audio System comprises of:
• Pro-Ject Debut Carbon EVO (turntable)
• Pro-Ject MaiA S3 (Bluetooth-equipped stereo amplifier)
• Pro-Ject Speaker Box 5 S2 (stereo speakers)
• Pro-Ject Connect LS S2 (speaker cable)
• Pro-Ject Damp it (isolation feet)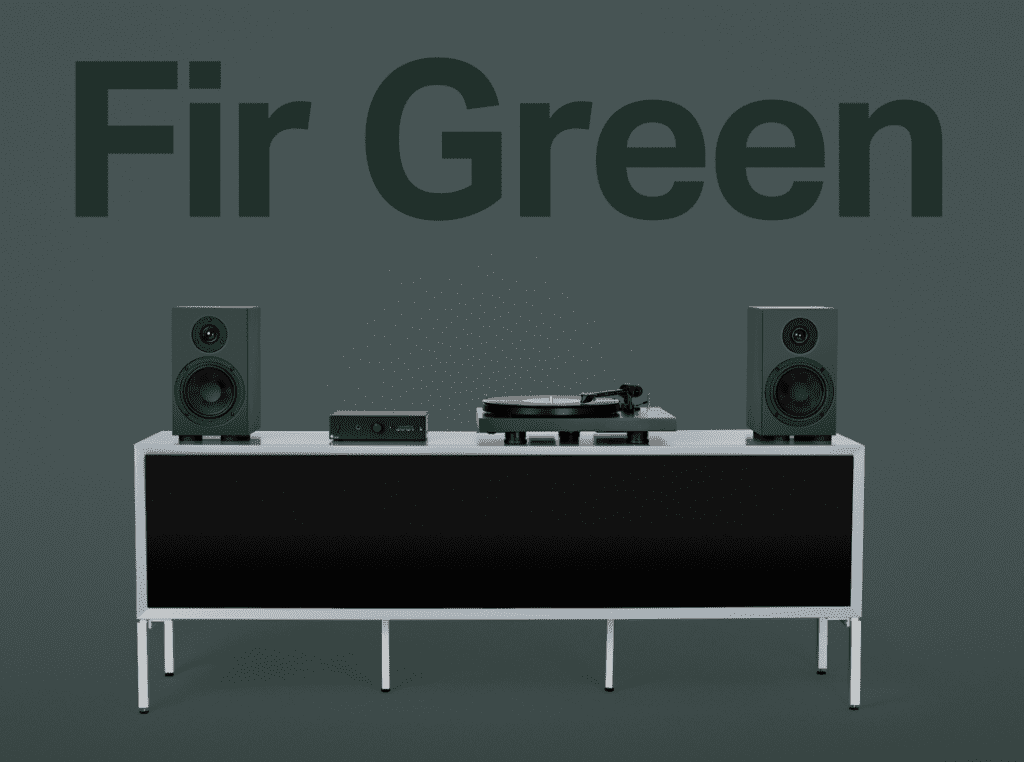 Pro-Ject builds the Colourful Audio System in Europe, and the package comes with a 25-year guaranteed spare parts promise. The Colourful Audio System goes on sale priced at £1599.00. Henley Audio exclusively distributes Pro-Ject Audio Systems in the UK and ROI.