M&K Sound has expanded its portfolio and debuted slimline, lifestyle-friendly loudspeakers designed for today's living spaces, the D Series.
M&K Sound has introduced the new discreet and design-conscious D Series of loudspeakers, comprising the D85 and D95 models. Optimised for placement on walls, on stands, inside bookshelves or flanking flat-panel displays, the maker says the D85 and D95 loudspeakers are décor-friendly music or TV loudspeakers.
The maker underlines strong volume intensity, accurate and transparent music and film sound reproduction, despite small dimensions. M&K Sound says the D Series is capable of high-output, profoundly accurate and non-fatiguing audio, encapsulating all the hallmarks of M&K Sound's entire product range.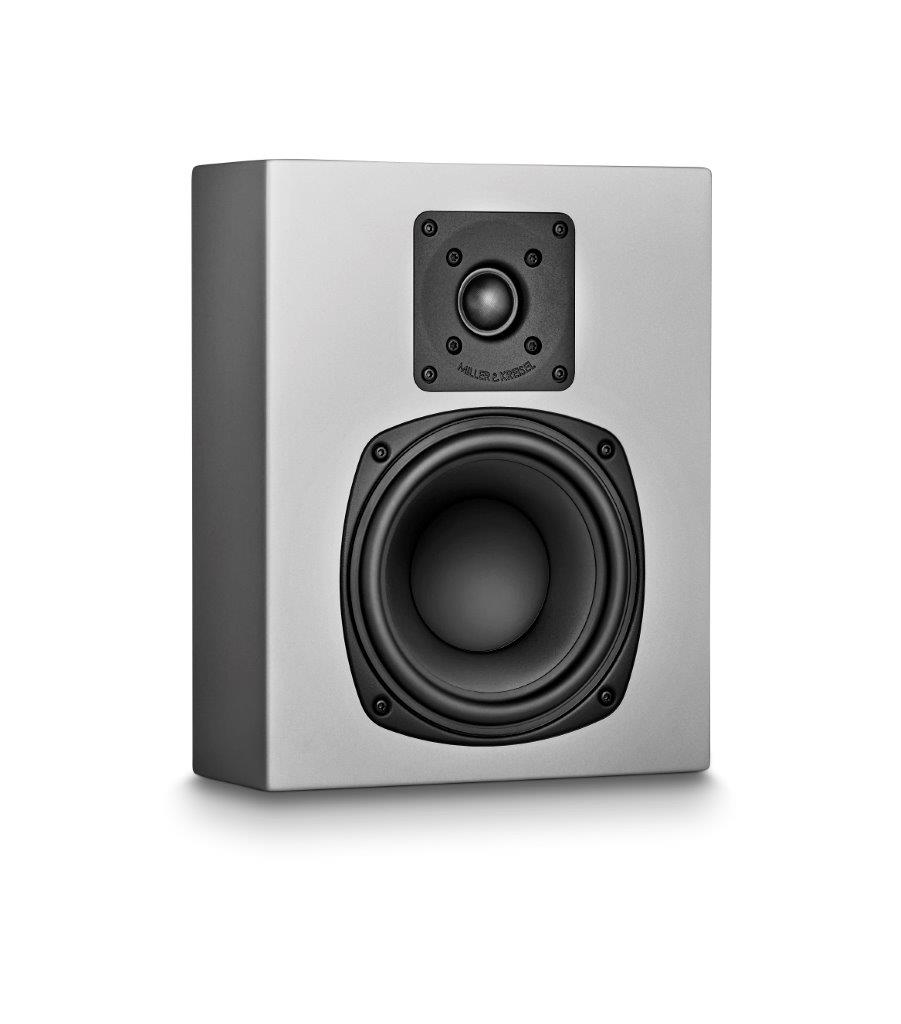 Both the D85 and D95 include M&K Sound's signature 1.1in coated silk dome, low-compression tweeters, the same found in the company's reference 150 Series loudspeakers. These Danish-built tweeters enable neutrality and detail, and timbre-matching across all the company's loudspeakers.
Each D Series loudspeaker has an integrated keyhole mount and 100mm x 100mm VESA-compatible interface for easy fixing to a wall or matching hardware. The low-profile wall mount and recessed binding posts on the rear allow for a minimal 2mm clearance from the wall. The D85 and D95 are available in a choice of white, black or grey matte and non-reflective luxury finishes with colour matching magnetised grilles. With three colour options, the D Series loudspeakers can blend with any home décor palette and double as works of art in their own right, says their creator.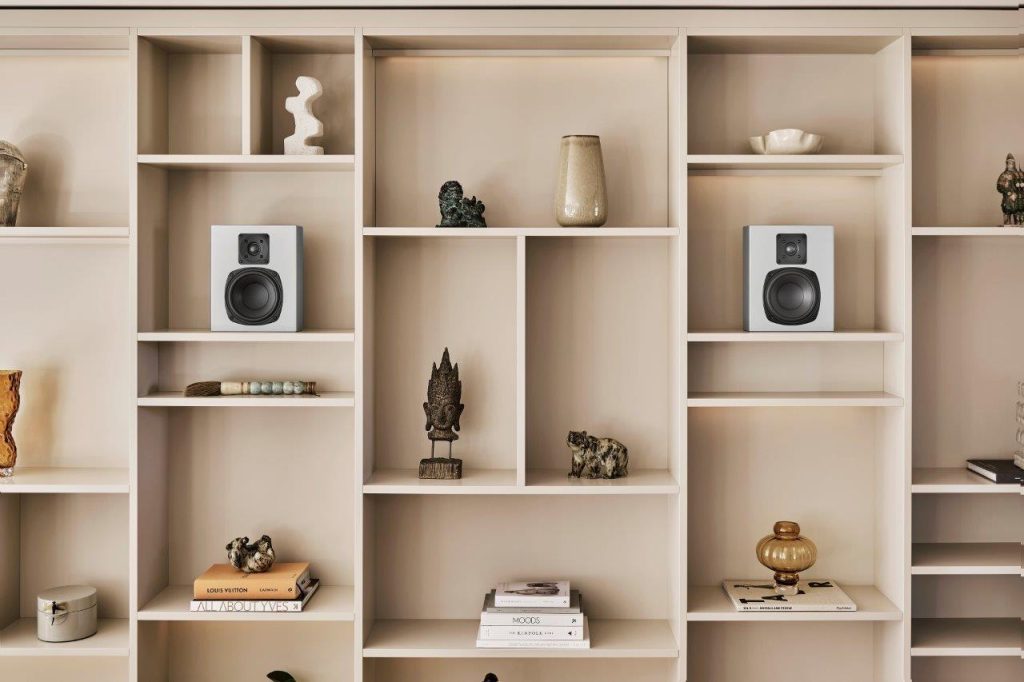 "With our history of producing reference loudspeakers for the enjoyment of music and film, it seemed natural to offer our customers a chance to hear M&K's acclaimed sound from smaller speaker enclosures around the home," says Per Becher, Chief Executive Officer of M&K Sound. "The D Series speakers are a beautiful complement to a stylish home and, in terms of performance, punch well above their size and weight."
The D Series is showcasing all three colours for both the D85 and D95.