There has been lots of news coming out recently about CEDIA new flagship building and HQ in Indiana.
EI's case study on the building's home cinema demo room was a big hit on-line and is set to be reproduced elsewhere, now Meridian is getting in on the act with its gorgeous DSP8000SE Digital Active Loudspeakers which take centre stage in the entrance of the new building.
"We have been a proud member of CEDIA since 1996, and fully support the Association and its members in delivering premium quality experiences to consumers," comments Katy Bradshaw, Director of Marketing at Meridian.
"The new CEDIA Global HQ is a centre of excellence for the industry and a showcase of what CEDIA members can achieve. As a result, we're delighted that our DSP8000 Special Edition loudspeakers can take pride of place in the reception area of the building and deliver authentic, richly detailed, high-resolution audio to all visitors."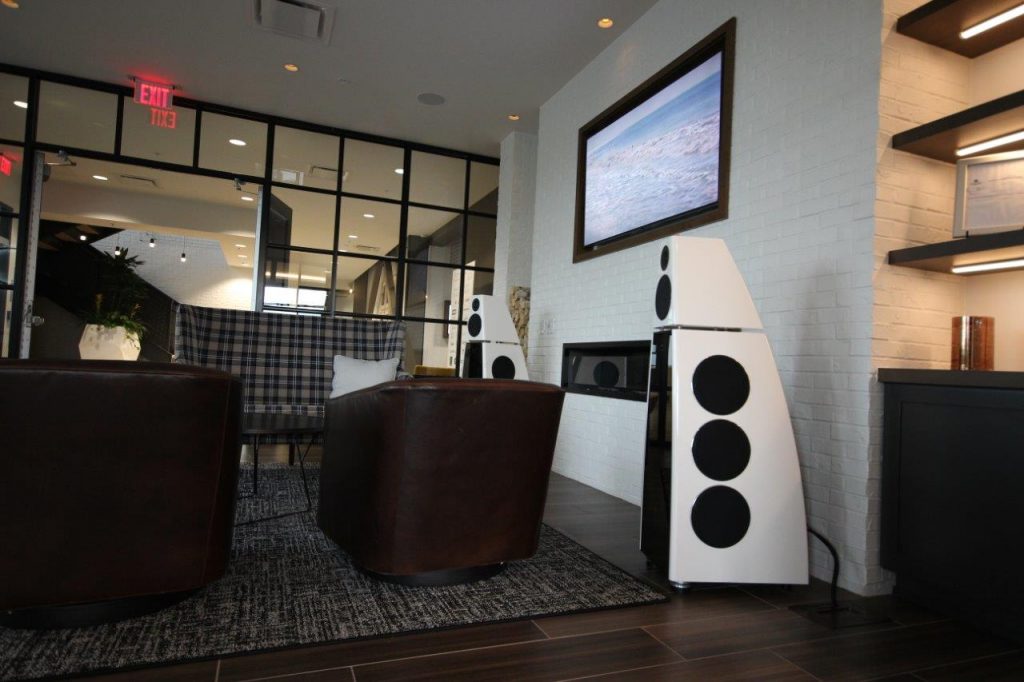 Finished in striking white, the Meridian DSP8000SE speakers provide a strong welcome into CEDIA HQ as part of a classic media room set up.
These speakers are famously available in a wide range of standard colours or bespoke finishes to suit any interior design scheme. They also come equipped with integral DAC's, pre-amplifiers, power amplifiers and built-in high efficiency digital crossovers.
Enhanced Bass Alignment (EBA) technology brings strong bass and full-range audio performance, which results in a well aligned immersive experience where all ranges of sound reach the listener at the same time.
Elsewhere, CEDIA's HQ also benefits from Meridian DSP3200 loudspeakers. Located in the library area, these black compact speakers sit neatly within a large wall cabinet for a stylish, unobtrusive solution.
Meridian says the DSP3200 loudspeaker provides a powerful performance well beyond its compact size and is designed for intimate listening spaces or as part of a larger installation.
It employs Meridian's DSP technologies with two integrated amplifiers, on-board digital signal processing, and two drivers.