Sony's XG95 TV is now on sale in the UK, but it won't remain at the top of the pile for very long. That's because there's a whole array of 8K and 4K OLED TVs set to be released onto the market shortly, with the firm now confirming exactly how much those models will cost, or at least how much they will cost in the United States.
Arguably the crème de la crème of Sony's line-up for 2019 is the company's 98in 8K TV, dubbed the KD-98ZG9. That will go head-to-head with Samsung's 98in Q900 8K set, but those looking for the very best for the least amount of money will find that Sony's offering is a little more wallet-friendly. That's because the US pricing has been set at $70,000, which is $30,000 lower than the 98in Q900.
We could never in good conscience recommend an 8K TV for most homes, after all the technology is in its infancy and there's very little native 8K content actually available, but if you have money to burn or you just want to show off, there's no better TV for it. Despite the lack of 8K content, Sony's TV will offer the best viewing experience of any of its TVs, thanks to the inclusion of a unique algorithm that has been specifically developed for the company's 8K sets. Sony says that this can intelligently detect and analyse each object in the picture, resulting in exceptional detail and contrast for a more realistic picture. It's essentially an AI-powered upscaler, similar to what is offered on Samsung's 8K TVs.
For those who don't want to drop $70,000 on a 98in 8K TV, then Sony will be offering a smaller version for significantly less money. The 85in KD-85ZG9 offers the same features as the 98in model, including full-array local dimming and Sony's Backlight Master Drive technology, although it will be priced at $13,000 when it goes on sale in the US in June. Again, that's cheaper than Samsung's 85in Q900, which is priced at $15,000.
Sony's AG9 Master Series OLED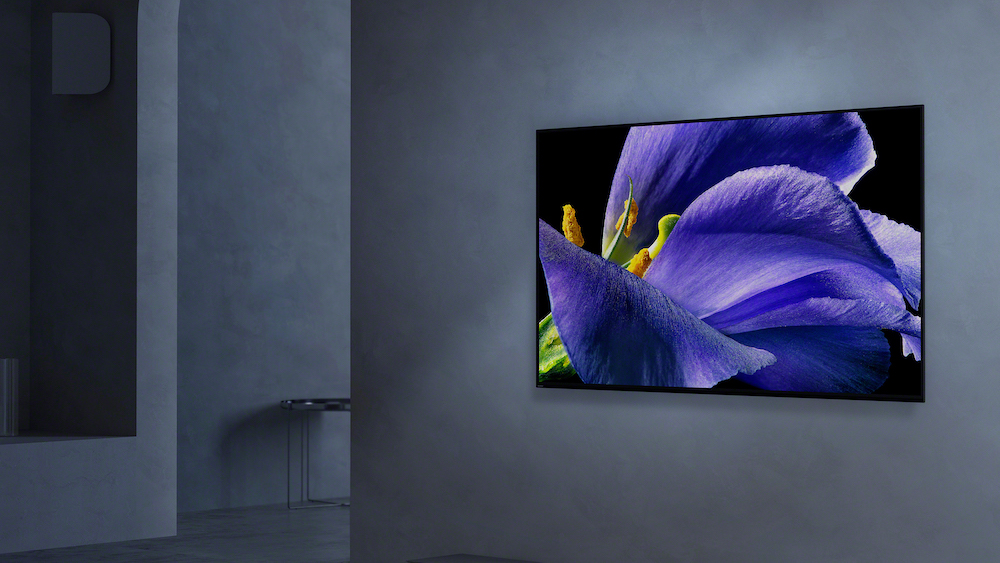 Those looking for the best 4K set will find exactly what they need from Sony's AG9 Master Series OLED. These are significantly more affordable than the 8K TVs, with the added benefits that come with being an OLED – such as the deep blacks and rich colours. They also offer better sound through the upgraded Acoustic Surface+ technology, which uses the panel itself as the speaker.
There are three variants of the AG9 Master Series OLEDs, which includes a 77in, 65in and 55in model. These are priced at $8,000, $4,500 and $3,500, respectively. The 65in and 55in models will be available in May, while the 77in will land in June.
Sony's AG8 Series OLED
If you're not bothered by the advanced processing power that comes with the Master Series, Sony is offering the slightly more affordable AG8 OLED. There's a bit of a sacrifice in picture quality when it comes to these OLED models, while sound quality is also supposedly inferior thanks to the older Acoustic Surface technology, but that does come with big cost savings. The 65in and 55in models are priced at $3,500 and $2,500, respectively.