Ease of control meets high-quality sound and retro styling for Tivoli Audio three model next gen 2 introduction.
The products are available from UK distributor Sound Design Distribution.
Tivoli Audio is widening the choice of style and performance in the UK smart speaker/radio market with three chic new models: the Generation 2 Music System Home; Gen 2 Model One Digital, and new Model One+ DAB radio.
For the Gen 2 Music System Home and Model One Digital designs, Tivoli says it is adding the supreme fuss-free convenience of Google Chromecast and Apple Airplay 2 built-in, to offer near instantaneous and reliable Wi-Fi connectivity alongside DAB/FM radio and Bluetooth. Eschewing the need for a proprietary control app, Tivoli's Gen 2 models will stream audio from all Airplay 2 and Google Chromecast supported apps such as Spotify, Apple Music, Google Play, Tidal, Deezer, Pandora, TuneIn etc. Meanwhile, the new Model One+ adds DAB/DAB+ to the experience of its original and famous Model One radio.
Music System Home Generation 2
This substantial portable all-in-one stereo music system combines streamlined mid-century styling with smart home tech. Using a beautifully engineered fusion of eco-friendly fabric, sealed furniture grade wood cabinet (available in three real wood finishes) and aluminium panels front and back. Music System Home Generation 2 is described as a fabulously stylish and easy way to stream favourite music and podcasts, play peer-to-peer through Bluetooth or browse DAB/FM radio.
Designed to deliver exceptional room-filling stereo sound quality, the new Music System Home is equipped with a four-driver configuration of 2 x 3.5in woofers and 2 x 0.75in tweeters driven by four dedicated amplifiers (2 x 8W + 2 x 20W). Play, pause, skip tracks or change station with one push/rotary dial and select a source and adjust the volume with another. When streaming app-based services via Wi-Fi, use the phone as a remote control, and for everything else press the nav controls and pre-sets on the remote handset supplied. An optical input or Wi-Fi options will support video, the 3.5mm aux input will connect wired audio devices, and an ethernet port allows connection to a wired home network. Automatic firmware updates futureproof the system.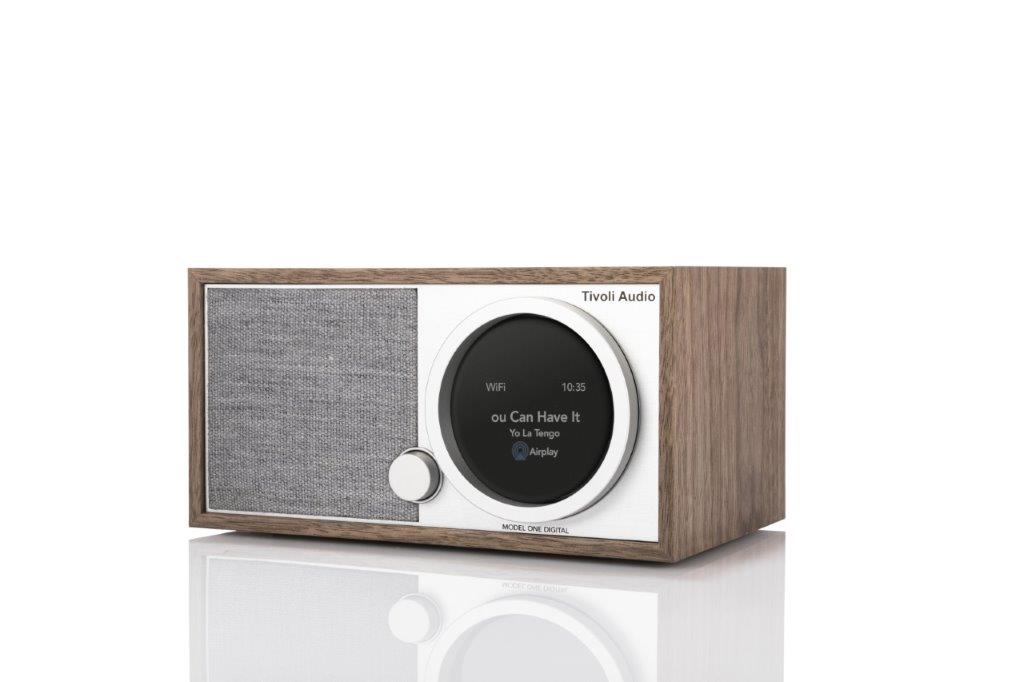 Model One Digital Generation 2
The maker describes this unit as a beautifully compact design-driven smart radio that offers the latest in music services from all the popular smartphone apps with built-in support for Chromecast and Airplay, as well as Bluetooth and a choice of FM/DAB radio. Strong build quality combines eco-friendly fabric with a sealed furniture-grade wood cabinet (in three real wood finishes) and aluminium front fascia/controls to add a distinctive style to any room.
The Model One Digital Gen 2's audio system uses a class A-B amp driving a single long-throw 3.5in full-range driver to deliver surprisingly deep, rhythmic and richly detailed sound, designed to be able to fill all but the largest of rooms. Operation is via push/rotary controls, smartphone or system remote handset. A 3.5mm aux input will connect wired audio devices and automatic firmware updates futureproof the system.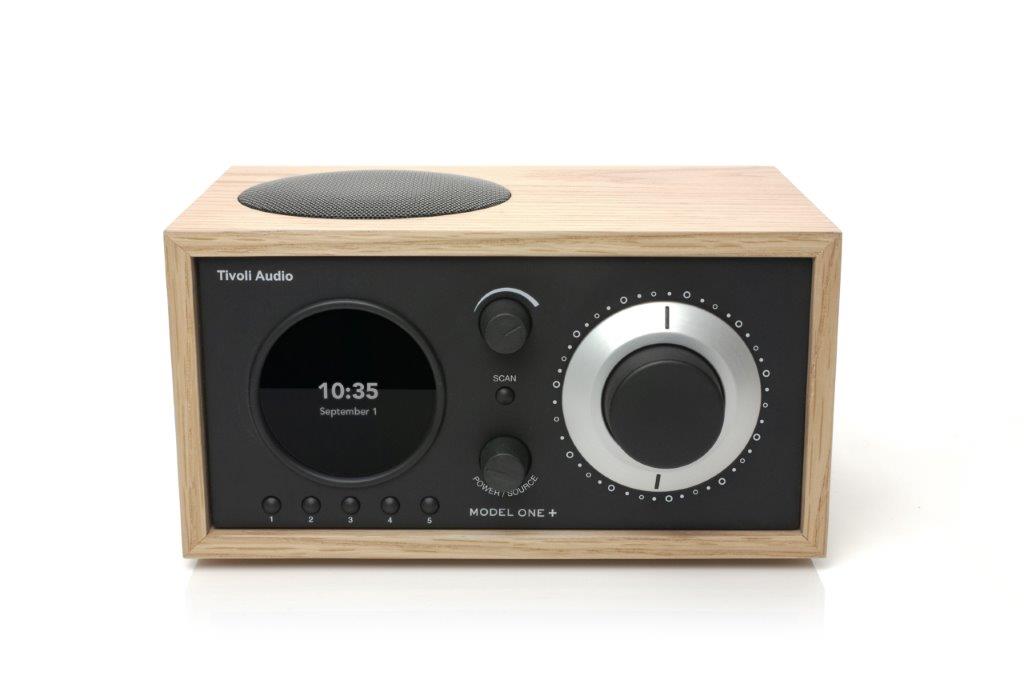 Model One+
The simple and classic design of the Model One+ radio achieves a finely engineered balance of DAB tuning convenience and the hands-on tactility of traditional radio, thus extending the long and successful heritage of Tivoli radio design, says its creator. Encased within Tivoli's signature handmade ported wood cabinet (in three real-wood finishes) a single large tuning dial joins source-select and volume controls on the elegant front fascia, along with five preset buttons and a scan button, while a single top-firing, long-throw, DSP controlled driver delivers size-defying audio quality. The radio is supplied with a full function remote, which allows access to additional features, such as alarm clock and display settings.
The Model One+ offers DAB/DAB+/FM radio as well as Bluetooth connectivity. For wired listening, there is an auxiliary line input and headphone output.
Typical UK retail prices (inc VAT)
Music System Home Gen 2 (Black Ash/Black; Walnut/Grey; White/Grey finishes): £799.00
Model One Digital Gen 2 (Black Ash/Black; Walnut/Grey; White/Grey finishes): £299.00
Model One+ (Walnut/Beige; Grey/White; Oak/Black finishes): £219.00