BluOS, the multi-room music management platform by Lenbrook International, has announced a new and improved BluOS 4.0 update to its mobile application platform. A preview demonstration of BluOS 4.0 will take place at ISE ahead of its public launch in the spring of 2023. For over a decade, BluOS has positioned itself as an industry player in multi-room hi-res music control platform, underpinning respected Hi-Fi brands such as Bluesound, NAD Electronics and PSB Speakers. The 4.0 mobile app updated revives the BluOS app experience with cosmetic enhancements such as a cleaner layout, easier access around its navigation and menus, and customisation options to suit individual listening needs.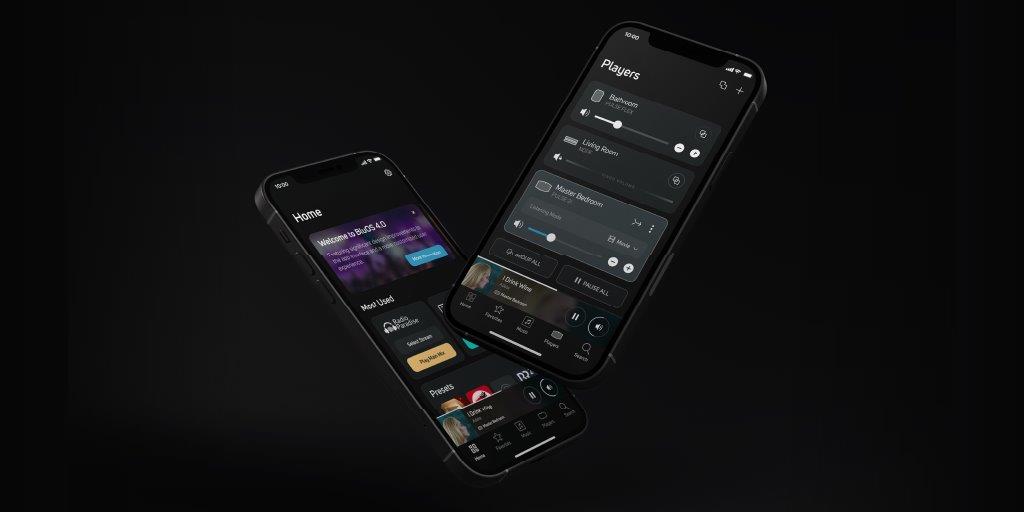 No place like home
An all-new home screen display in the BluOS 4.0 update is an exciting way to start the listening experience. A sleek, tile-based layout provides easy access to users' most frequently listened-to stations, music selections, recently played, services, news, updates and more.
A relocation of the navigation bar placement to be at the bottom of the screen will provide users with easier reach of the menu and one-tap access to the most important features of the BluOS app: Home, Favorites, Music, Players and Search.
A Search feature will improve on the previous search function by providing a default music service selection based on the users' listening behaviour, making it easier than before for users to navigate to the content they're looking for. For instance, if a user has only a single Music Service set up, the Search function will default to it. If they have multiple, the Search function will default to the one that was last browsed.
One-tap access to important features will improve the logical flow of the app and increase ease of use in areas such as music management, adding or removing Favourites, and accessing the player drawer and play queue.
Music management
In the browsing view, a '+' button on the top right will directly lead to Music Services, making it quicker for users to switch, manage and control streaming services.
Adding to or removing from Favorites will be possible with one click by using the 'star' icon in top right corner of the Albums and Playlists page (if the service provides the option).
Controlling and managing players in the Player Drawer will be directly accessible with one click from the 'Now Playing' screen. A selector for the Now Playing/Play Queue will improve user experience when switching between both while a quality Indicator on Now Playing screen will toggle between the basic and detailed information.
"BluOS 4.0 brings added depth to personalised, multi-room hi-res listening" says Andrew Haines, BluOS Product Manager, "This comprehensive redesign of the mobile app interface reflects a commitment to delivering seamless user experiences for BluOS users."
Key highlights of the BluOS 4.0 update
Easy-to-reach navigation and menus
One-tap access to search, favourites and more
A 'home' for your most recent and most frequently accessed music
Modern, clean layout for quick glance information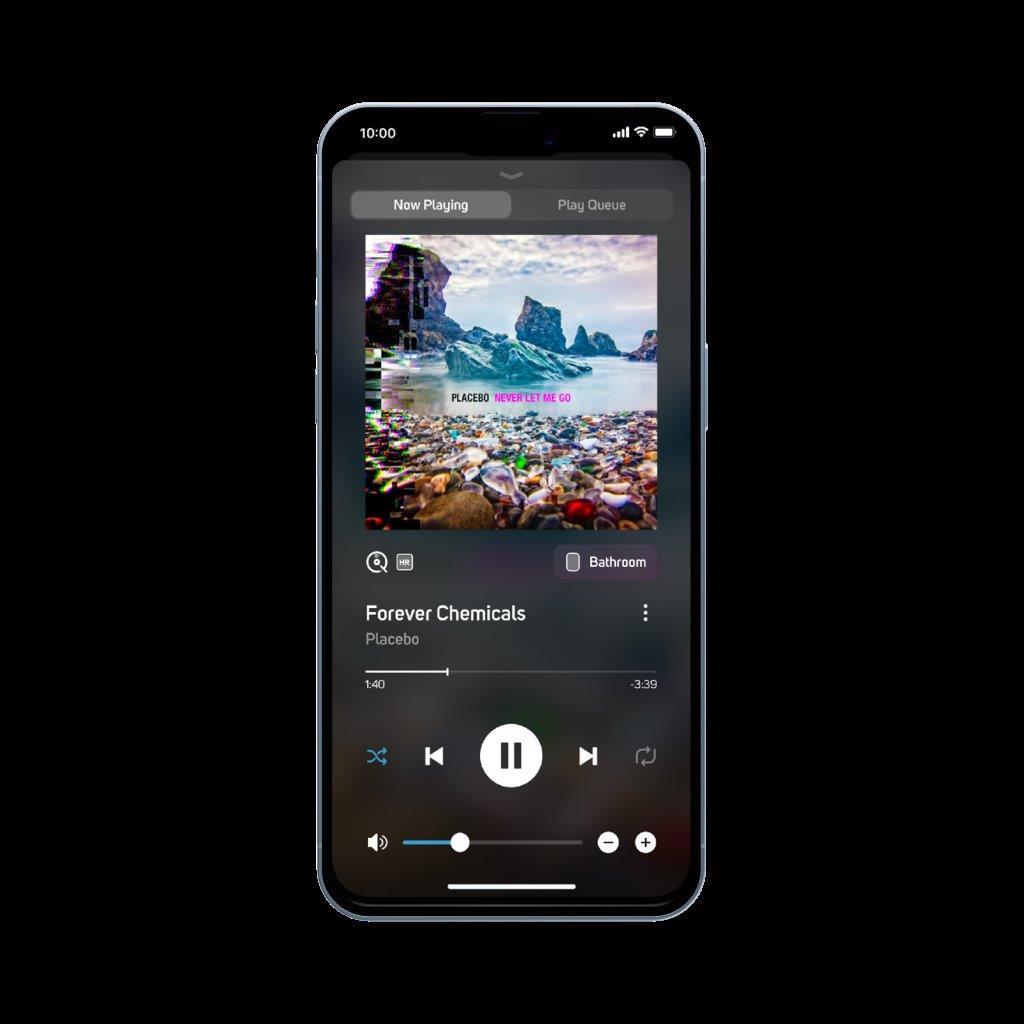 Driver updates for home control systems now available
The company has also announced the release of driver updates for several home control systems. Integrators using RTI, ELAN, Control4, Crestron, and KNX will be able to take advantage of a new series of functions and features with these updated drivers.
ELAN – now available
Version 1.6.2 of the ELAN driver now allows for easy player discovery and player grouping, two of the most requested features by ELAN integrators. This major update simplifies the set-up process for dealers and offers an even more complete user experience through the Elan UI.
Crestron – now available
A new unified driver for Crestron – combining the features and functions of the previous Crestron Media Player and the native SIMPL integration – is now available for download as version 1.5.0. With integration support for the full range of Crestron interfaces, the driver includes discreet input selection and improved media browsing logic, while also allowing Crestron Programmers to create a BluOS UI of their own for demanding system designs.
Control4 – now available
Increased customisation is now possible with the latest BluOS driver for Control4. Integrators can take advantage of the 'Global Line In' driver to expand system design possibilities, while the 'Player' driver has been improved with the ability to rename devices and groups for quick customisation and set up.
RTI – now available
The RTI driver version 2.28 offers greatly enhanced user experience, supporting album art while browsing, as well as the addition of preset icons that make access to content quicker and easier. Playlists can also be deleted without leaving the RTI interface.
KNX
The popular KNX control system will receive new BluOS functions and features via third-party visualisation servers and IP gateways.
KNX via Gira
BluOS welcomes Gira to the BluOS x KNX ecosystem. Gira debuts its new BluOS plugin for the Gira X1 server, which will allow playback and volume control, as well as preset selection from any KNX keypad. Now Playing information like track name and artist will also be available through the Gira Smart Home app and the G1 keypad.
KNX via Bab Technologie
The first to create a gateway between BluOS and KNX keypads, Bab Technologie will launch its new 'Pro' version of the Bluesound Connect app. This version will support more players and automatic player discovery, improving versatility and ease of deployment. From any KNX keypad, the driver will also control playback and volume, as well as preset selection, for ease of use for end customers.
Rako Controls
UK lighting brand, Rako Controls, join the BluOS third-party app developer network. Integrating with Rako via their Hub, BluOS devices can now be controlled by a Rako wall panel for playback, volume, and pre-set selections.