Established in 1925, Luxman is among the world's most enduring high-end audio marques. With its centenary just three years away, the venerable Japanese sonic specialist has readied a trio of new launches for release this summer.
Luxman M-10X stereo power amplifier
Luxman's new flagship stereo power amplifier represents another milestone in the company's illustrious history, incorporating LIFES – the new amplifier feedback engine which replaces Luxman's renowned ODNF circuitry. Rated at 150W per channel into eight ohms, the M-10X can generate two times 1200W of instantaneous power with absolute linearity and delivers pure Class A operation up to 12W. The result is a captivating combination of exhilarating power, pure tonality and exquisite sonic detail.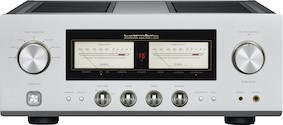 Luxman L-507Z integrated amplifier
The L-507Z is the first of Luxman's new 'Z' generation of integrated stereo amplifiers. It features Luxman's LIFES amplifier feedback engine, as used in the new flagship M-10X power amp, with a rated output of 110W per channel into eight ohms, a useful range of impeccably engineered facilities, and Luxman's customary build quality and signature VU meters. Anyone seeking a high-end integrated amplifier priced at up to £10,000 should place this at the top of their audition list.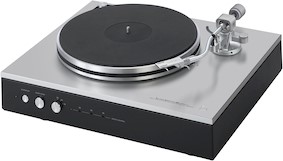 Luxman PD-151 MkII turntable
Introduced in 2018, the PD-151 is the most accessible of Luxman's two existing turntable designs, widely praised for its elegantly robust engineering, fuss-free simplicity, and engaging, beautifully balanced sound. Four years on and the MkII model is ready to launch, sporting a 4kg aluminium platter, newly designed brushless DC motor and new S-shaped tonearm with 'knife edge' bearing technology.