Recognising the importance of the Hi-Fi and two-channel world in the install mix these days, brands distributed by Pulse Cinemas are going to be well represented at this year's UK Hi-Fi Show Live.
Two rooms are being planned, one featuring IsoTek power conditioning and audio enhancing, and another room with a two-channel system featuring Pulse Cinemas brands with some special guests too.
Occupying a new home this year after six years in Windsor, billed by organisers as the UK's longest-running premier high-end audio show has moved to the Ascot Racecourse Grandstand, offering a greater range of attractively-appointed spaces and event opportunities to showcase the world's finest Hi-Fi.
Taking place on October 26-27 (Saturday and Sunday) from 9:30am to 5:30pm daily, the event is organised by AVTech Media, home to consumer magazines such as Home Cinema Choice, Hi-Fi News, Hi-Fi Choice and Stereophile.
Pulse Cinemas Presence
Taking advantage of the new venue, in Box 506 Pulse Cinemas will present a two-channel demonstration showcasing the abilities of the Anthem STR pre-amp, Paradigm Persona 9H speakers and Vicoustic room treatment.
The Anthem STR family isbased on a new platform designed to deliver benchmark performance in stereo amplification. The products deliver more power, more control and more connection options.
This new proposition also delivers leading-edge DAC, onboard Anthem Room Correction (ARC), customisable bass manager.
Partnering the Anthem will be two Paradigm Persona 9Hs, the flagship of the Persona Series, this line is the most advanced, highest-performing loudspeaker the company has ever designed.
The products can also be personalised, coming in many different colour combinations. Also part of the set-up, IsoTek hardware will be protecting the equipment and promoting enhanced performance.
Partnering the Pulse Cinemas brands in the room will be Atlas Cables and a top end music server from Innuos.
Keith Martin, MD and founder of IsoTek, will be running the demonstrations with a specific focus on how IsoTek systems work with the STR / Persona system to showcase the benefits a clean mains signal can offer a high-end Hi-Fi system.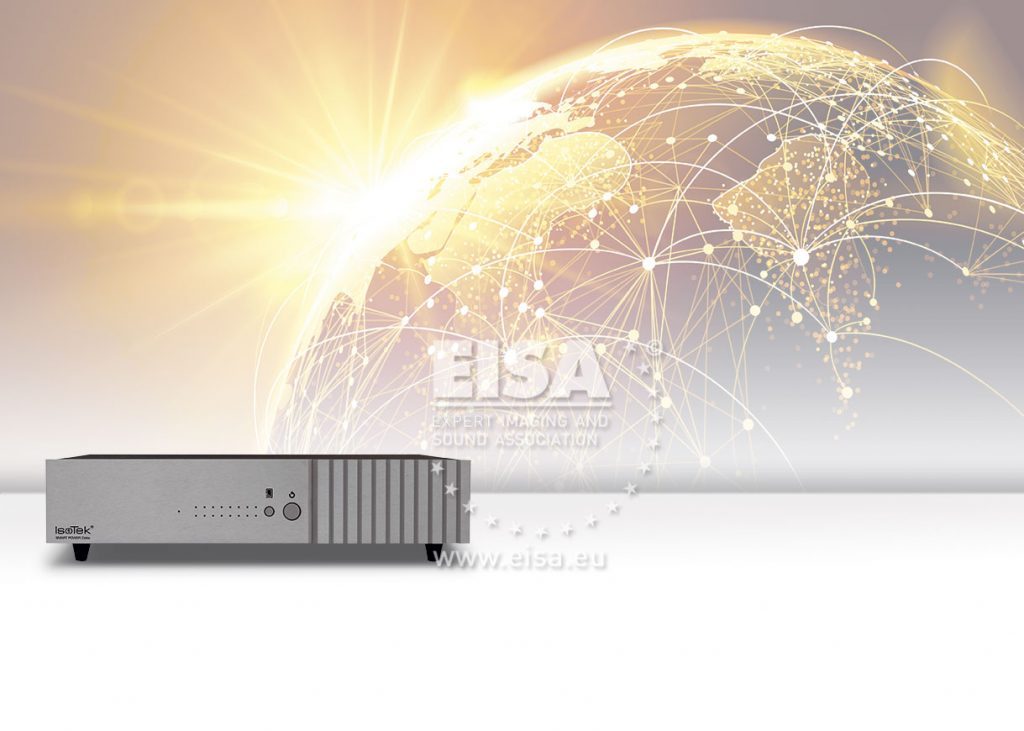 Next door in Box 505 IsoTek will take centre stage in a demonstration designed to show how much protection and performance enhancement is delivered when using the company's products.
At this event, the company has chosen to highlight the abilities of the EISA award-winning Delta series, part of the SMART Power family.
A 2U (89mm) high, rack width component, Delta features sixteen C14 IEC output sockets along with RS232 via traditional and USB ports, a LAN Ethernet port for Wi-Fi control and antenna supporting wireless connection.
Input power is via 16A IEC C20 connection. Delta also reduces differential and common mode mains noise, with each output socket independently cleaned, thereby avoiding mains noise cross contamination between connected electronics. Delta offers 54,000A protection from dangerous power surges and voltage spikes.
Also in the room, visitors will be able to see and get information on all of the SMART Power products, which consist of the Alpha, Delta and Theta ranges.
Pulse Cinemas MD, Mike Beatty, comments, "Two-channel, traditional Hi-Fi, call it what you like, for the simple pleasure of listening to music, we have some of the best brands on the planet. If, as an installer, you are not considering your customer's needs in this area, then it's time to think again. We have loads of to offer the Hi-Fi fan and are reaching out to that customer sector by appearing at events like UK Hi-Fi Show Live."