A new venue and fresh impetus from visitors, organisers and exhibitors alike, has helped EI Live! reach the next level in its development. Check out just some of the news and views from the UK's only national smart building and AV trade show.
Mixing established exhibitors with some new faces, an increased presence for commercial products and services, and hosting the Smart Building Awards, EI Live! 2019 reflected a more mature market-place and provided an important insight into the companies and sectors that are going to be setting the pace over the next few years.
In this second instalment, we will at what the major distributors in the market had to offer.
Distributor showcases
Habitech is a big supporter of the show and once again embraced the opportunity to show that it can offer installers a very wide choice of opportunities.
The MyHOME_Up by Legrand got a big push offering stylish home automation from a familiar name, designed for the entry level market. The system installs using standard wiring techniques without the need for specialist AV programming.
It's inexpensive to deploy but offers reliability and control over lighting, heating, distributed audio and door entry from a wide range of décor-matching in-room keypads and a smartphone app.
Aimed at the developer market and built around a modular DIN-mounted hub in a centralised location, the system can extend to one room or scale to control a large residential house, MDU or hotel. MyHOME_Up connects proprietary control modules using a simple 2-core, no topology, free-wired BUS system.
It installs on an efficient timescale without the need for whizz-kid programming smarts, and because it's modular you only install the functionality required. Then, when everything is connected, configure the system via the MyHOME_Up app on an iPad.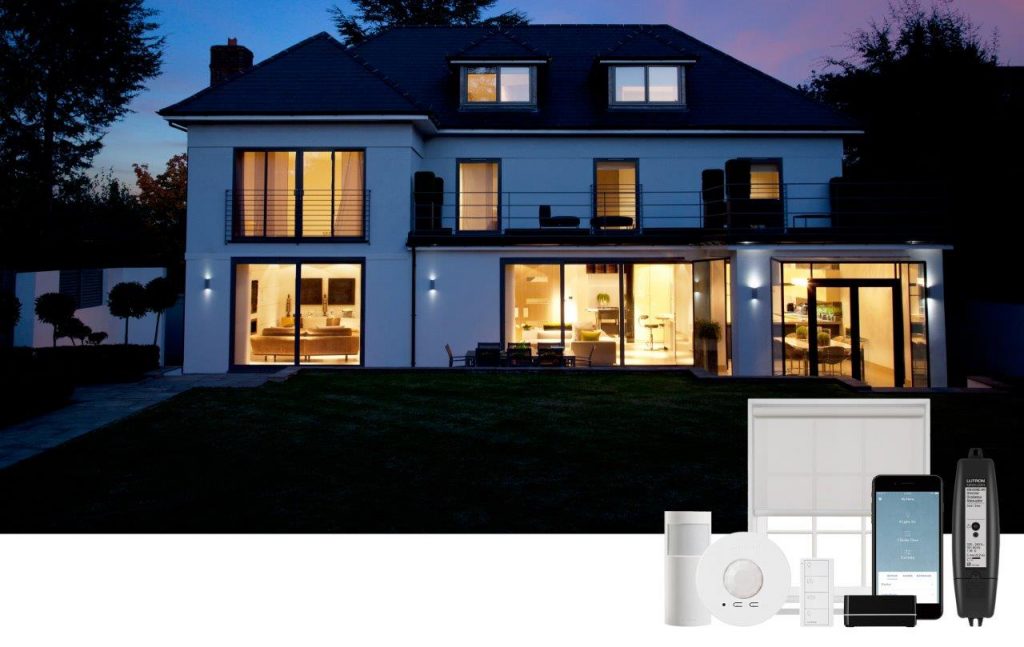 Also featured on the stand was the Lutron RA2 Select, Lutron's breakthrough wireless lighting control and window treatment platform which exploits all the reliability and around 80% of the functionality of the high-end HomeWorks system at a fraction of the cost.
The system is easy-to-install, offers wireless appeal with a simple app-driven set-up. RA2 Select is a wireless ecosystem of keypads and sensors, in-line dimmers and switches that uses Lutron's 'Clear Connect' network, generated by a tiny processor module and up to four auxiliary repeaters. Save the in-line wiring of dimmers and switches for each light, RA2 Select is plug-and-play.
The Main Processor (with a global 9m range) plugs into a wall socket for power and connects to the home network for integration, and the repeaters (each with a similar 9m range) can be added to extend the system.
The free Lutron RA2 Select app ties it all together. Simple to install, preconfigured for rapid set-up, and priced to target a wide range of customers, RA2 Select represents a considerable evolution in mainstream appeal for Lutron. Don't forget to add the Lutron window treatments too for added margin.  
RA2 Select also integrates with Amazon Alexa, Apple HomeKit, The Google Assistant, Honeywell Wi-Fi Thermostats, Nest and Sonos, as well as popular home control platforms, including Crestron and Control4.Also on the Habitech stand, Sonance gave a debut to its new 'Garden Series' outdoor speaker range. Offering a balance of performance, versatility and simplicity, the new systems use the brand's original and familiar sat/sub form-factor, scalable in 4.1 up to 16.2 configurations and with a maximum coverage of 300 sq.ms.
Featuring a pivoting knuckle for audio directivity and with removable 9in ground stakes included, the 2-way 4in sat and 10in dual voice coil sub go louder with more detail and bandwidth, and make a strong team with Sonance DSP amplifiers.
Also featured was iPort's range of iPad mounting solutions for use in residences and commercial spaces. Included in the range, iPort's Surface Mount with Buttons design offers the a strong home control interface by combining the richness of iPad apps with an array of hard-buttons wired to network switches for immediate access to control system functionality.
The buttons communicate over a single PoE connection via IP directly to the control system processor. Each engraved button is LED backlit, revealing icons representing key functions of the control system. A choice of buttons is supplied and custom-engraved buttons can be ordered.
Button brightness and colour can be programmed according to application and for added design versatility, a single button space can accommodate a multi-function or single function button.
Surface Mount with Buttons is available in six and ten button versions. In addition, Surface Mount Bezels can fit flush with the wall using TRUFIG mounting platforms for a flawless integration with décor.
AWE Europe
AWE reports that the 2019 edition of EI Live! proved to be a huge success for the distributor. From a constant stream of visitors exploring the products and solutions on offer at the AWE Village, to hosting the first IMAX Enhanced demo at an EU exhibition, the event was topped off with a celebratory evening at the Smart Building Awards where AWE took home several industry awards.
For the second consecutive year, AWE was awarded 'Distributor of the Year' at the Smart Building Awards 2019. As part of its commitment to the industry, AWE has increased its brand portfolio this year with new product launches, as well as a newly refurbished Smart Apartment at its HQ in Epsom revealed at its AWE Expo.
AWE's distributed brands were also amongst the winners this year. Sony picked up the award for 'Best Conventional TV' for the AF9 OLED TV, and 'Best Projector' for the VPL-VW870ES Home Cinema Projector.
KEF also took the top spot for its Ci5160REF-THX speakers, which were awarded 'Best In-Wall/In-Ceiling Speaker,' as well as first prize for the LSX speakers in the 'Best Standalone Speaker' category.
"We're honoured to be taking home the Best Distributor award for the second year in a row" enthuses Stuart Tickle, Managing Director of AWE. "The whole team are dedicated to providing excellent customer service, training, and technical support for our customers, and being recognised for our efforts is a great encouragement to keep pushing forward. The product category wins also show the strength of our portfolio."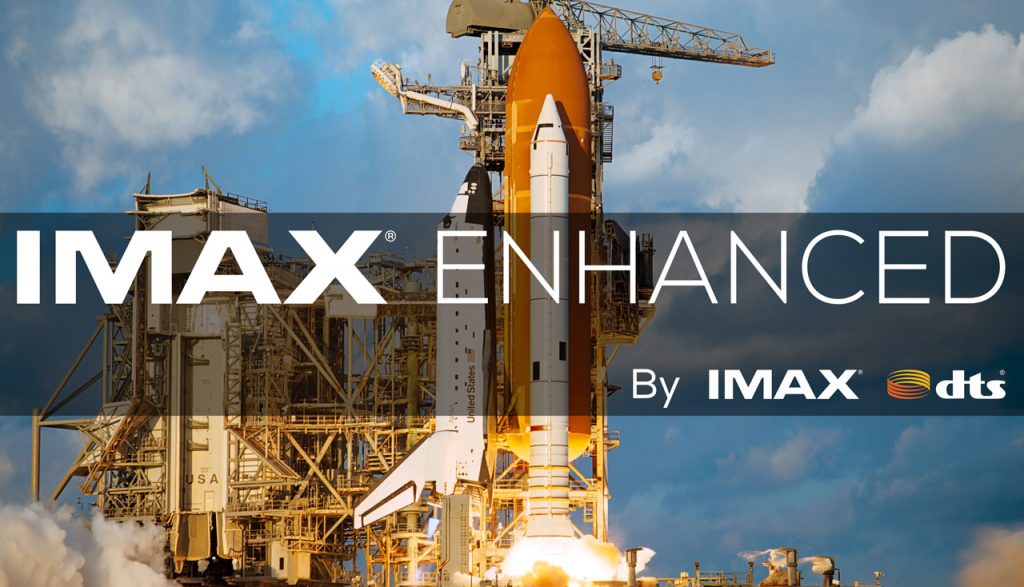 Together with an extensive display of products and solutions in the AWE Village, visitors had the chance to experience the first IMAX Enhanced demo at an EU exhibition at EI Live! this year.
Utilising the best in image, sound, scale, and content, the IMAX Enhanced program, developed by IMAX and DTS, demonstrates the very best at-home entertainment experience.
The exclusive demo was presented in a purpose-built theatre, utilising IMAX Enhanced certified products from Sony, Denon, and Marantz, as well as Definitive Technology loudspeakers and subwoofers for the ultimate demo experience. Check out part one of our review for more on this.
As AWE's product portfolio continues to expand, EI Live! provided the perfect opportunity for integrators to learn more about the latest products on offer. Within the dedicated visual zone, AWE showcased the latest TVs from major brands, LG, Panasonic, Samsung, Sony, and Videotree, alongside the range of Sony projectors and a Sony 110in Crystal LED screen.
To complement this, the controls area featured the latest from URC Total Control, including the new flagship MRX-30 Advanced Network System Controller and the new MRX-15 Advanced System Controller, which both provide instant two-way communication with the family of Total Control user interfaces.
Solutions from Philips Hue and QMotion window shading systems were also on display.
To represent a true to life cinema room, the dedicated Epson demo room allowed visitors to experience the big screen experience for themselves.
Elsewhere on the AWE stand, KEF showcased the new LSX speakers, whilst Definitive Technology's range of in-wall and in-ceiling speakers were also on display together with their unique floor standing BP series.
Denon and Marantz demonstrated its latest AV receivers and amplifiers alongside HEOS speakers, AVRs, soundbar and subwoofer, and Kinetik speakers and cables.
RGB Communications
RGB Communications had another strong show offering insight into its support for the racks and power brands it supports which include Middle Atlantic, ClearOne, Kramer, Lande, Surge X, Pakedge and TechLogic. Visitors, especially those with less experience in the industry were keen to learn more about how these types of brands can be the backbone of many AV and automation projects, whilst more advanced installers were focusing on all the latest developments in intelligent lighting from Lutron and the latest abilities of the Savant home automation platform.
Highlights from the Savant offering included AVoIP switching technology and the latest advancement in multiple image tiling.
Additionally, a range of new IP audio products were on show, as well as company's Micro Aperture speakers with an internal amplifier and POE.
A distributor with 28 years of experience in this market, RGB is very focused on support, training and education. As the market expands and matures this is more important than ever to the company making sure its customers are fully confident and can get the most from the products supplied.
Pulse-Eight
The Pulse-Eight/RTI stand was perhaps the most imposing at the event showcasing the new distribution agreement between Pulse Eight and RTI as well as the considerable abilities of both brands.
A new exhibitor for 2019, RTI is very keen to expand its presence in the UK and was underlining its new arrangements with the appointment of Pulse-Eight as Master Distributor, RTI's circulation has rapidly grown with two other new distributors in Pulse Cinemas and Connected Distribution alongside Invision who have worked with RTI for many years.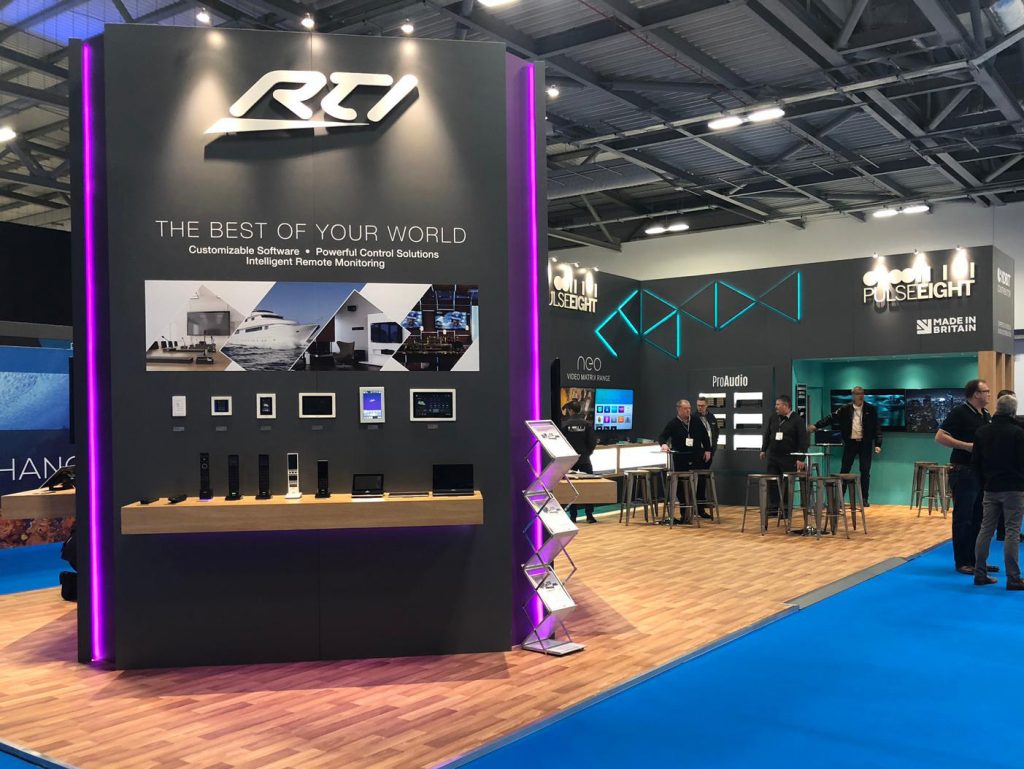 The stand was headed up by RTI team members Cyrille Vergely, European Account Executive and Vincent Bova, Dealer Experience Manager who were on hand to talk visitors through the full RTI range.
RTI's booth was physically joined to Pulse-Eight's as a symbol of the link between the two companies. The two originally joined forces to launch Pulse-Eight's video distribution technology in the United States, which was followed by the Master Distributor announcement to expand the RTI control range's presence within the UK.
On display were RTI's wide array of award-winning handheld and in-wall universal controllers, central processors and accessories, alongside powerful customisable software such as RTiQ, the cloud-based remote management solution.
RTiQ allows dealers to be the first to know when a client's devices fail, or a system is experiencing a problem. With real-time notifications and a quick-reference dashboard, dealers can address issues and restore service without the client ever knowing there was a problem.
All RTI solutions are programmed using Integration Designer, which has been inducted into the CEDIA Hall of Fame. The software allows integrators to design a completely custom user interface for ultra-intuitive command in residential and commercial environments.
Underlining the company's ambitions for the UK, Vincent reminded EI that the company also has considerable abilities in the commercial installation sector so can offer both to its installation partners. Later in the year, the training offering from RTI will also be enhanced with a special three-day course, more info on that when we get it.
One AV
The OneAV stand offered a showcase to theVogels, Proofvision, Ring and Focal brands. The official launch of Vogels into the OneAV family, the distributor is looking forward to making available product such as the NEXT 7346 Full-Motion Bracket which offers a clean bold look with graceful lines that creates a unique setting for a TV folding against the wall, leaving a minimal amount of space between the mount and the wall and turning up to 120°.
The aim is to provide the right viewing able for the customer no matter where in the room they sit. Vogels also offers its 550 ExtraThin Full Motion TV Wall Mount made to support those with large and heavy TVs up to 70kg. The unit can turn up to 120° and tilt up to 20°, with no cables to mess about with, no need for annoying reflections on their screen, and no need to fight for the best spot on the sofa.
Vogels also has a family of support products for the Sonos range with the Sonos Play Wall Bracket One & Play1 or Play3. Offering mounting and tilting abilities, sound for Sonos can be optimised. The speaker can be tilted down 30° and has a 70° turning angle, increasing versatility of installation. The bracket is also designed to be small and unobtrusive. The bracket also comes fitted with a built-in spirit level.
Pulse Cinemas
Pulse Cinemas did not just deliver a strong home cinema demo, but also underlined the growing family of brands it has available. The team provided insight into power cleaning and conditioning products from IsoTek.
This maker builds all of its products on the principle that if you don't have clean and controlled power, the system is just not going to be the best it can be.
In today's home, modern products flood the electrical infrastructure with noise and interference. IsoTek removes all of that and allows sophisticated AV equipment the room to breathe and do its work in the most effective way possible. Visitors got the chance to learn more about how this highly innovative maker can take all of their installs to the next level.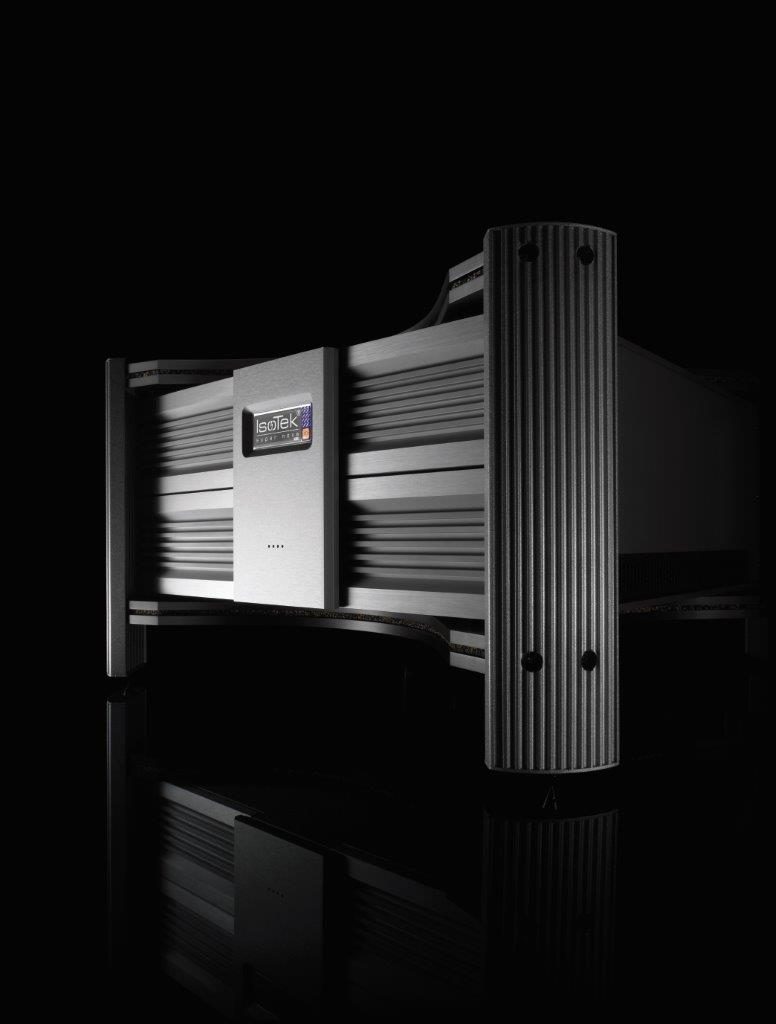 Karma AV
Over on the Karma-AV standwas Emotiva's RMC-1 processor, a 16-channel capable design. The flagship RMC-1 supports full 4K UHD video, with high speed video switching, in addition to the latest Dolby Atmos and DTS-X object-oriented surround sound formats.
It includes 16 fully balanced channels, an all-analogue preamplifier section, precision 32-bit AD/DA conversion, and an advanced 4K UHD video management system. Eight HDMI inputs and dual HDMI outputs support 2.0b and HDCP 2.2, ensuring video quality from all 4K UHD HDR10 sources and equipment. Typical retail is a £5,500.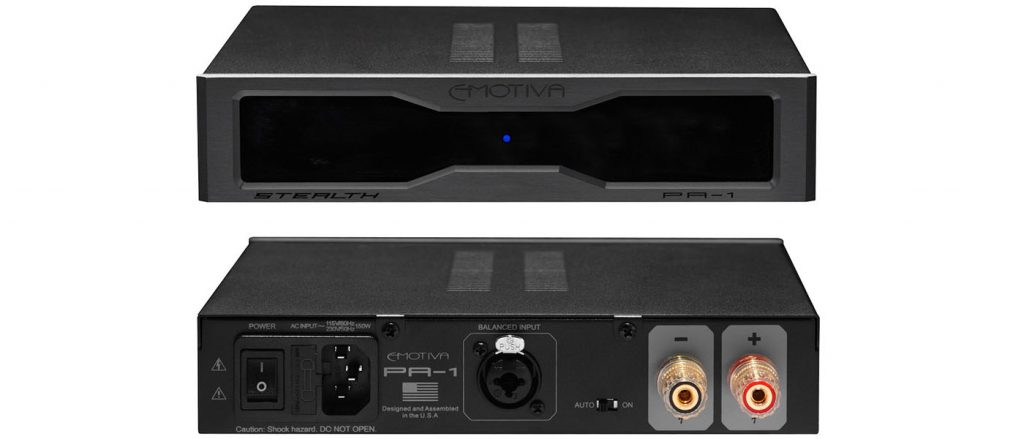 In support were Emotiva's powerful, but diminutive new PA1 Class D IU monoblock power amp, running cool at 140W RMS 8 ohms; JBL Synthesis SCL4 in-wall compression driver speakers, Revel's high-end in-wall/ceiling speakers and Goldenear's high-end Single Point Stereo (SPS) in-wall/ceiling speakers.
The JBL Synthesis SCL-4 is a two-way design that offers strong performance in a low-profile package. It features a 7in (180mm) cast-frame, aluminium woofer and JBL Professional's D2-derived ring compression driver with a Teonex diaphragm.
The SCL-4 provides dispersion of 100 by 100 at 20 kHz and 120 by 120 at 10 kHz providing ultra-wide dispersion for a flush mount loudspeaker without the need to aim it during installation.
The SCL-4's rectangular self-contained front baffle system can be mounted with a back box into shallow 2×4-inch depth-restricted applications. In common with the smaller SCL-3, the SCL-4 includes zero-bezel, magnetically attached, paintable grilles that can discretely integrate into any environment and décor.
One of the most thorough engineering companies making speakers today, Karma AV also showed the Revel C763L in-ceiling LCR with angled drivers to direct sound toward the listening position, the C383 in-ceiling, W380 8in and W990 9in 3-way in-walls.
Redline Distribution
Redline Distribution was able to bring attention to a new brand joining its line distribution line up with the installation series from much loved Canadian speaker brand Totem. Offering the same signature Totem sound, but with the convenience of installation models, it's the first time this range has been available in the UK and the Redline team is confident that the range will find fans with its mix of install flexibility and Hi-Fi heritage.