With such a rip-roaring success of a show, we are presenting our review of EI Live! 2021 in two parts, so enthusiastic and fulsome has the response been, we didn't want to leave any one out! Check our Part 1 one here, with Part 2 to follow!
Launched at the show was a new furniture concept to partner the LaserTV concept available from OneAV. Chris Pinder of OneAV reports, "The Megan Ace-designed LaserTV Furniture launch was very popular with constant visitors to their demo room, where a 100-inch oak cabinet with rollup-rolldown 4K cinema was on display. On day one of the show designer Megan was on hand, engaging with the installer community to hear first-hand their feedback on the innovative all-in-one solution. Of the show, Megan Ace said, "Installers really 'got' the juxtaposition of interior design and hidden technology. Most said they could think of a customer, property or recent project that they could have used one in, which really bodes well for future!"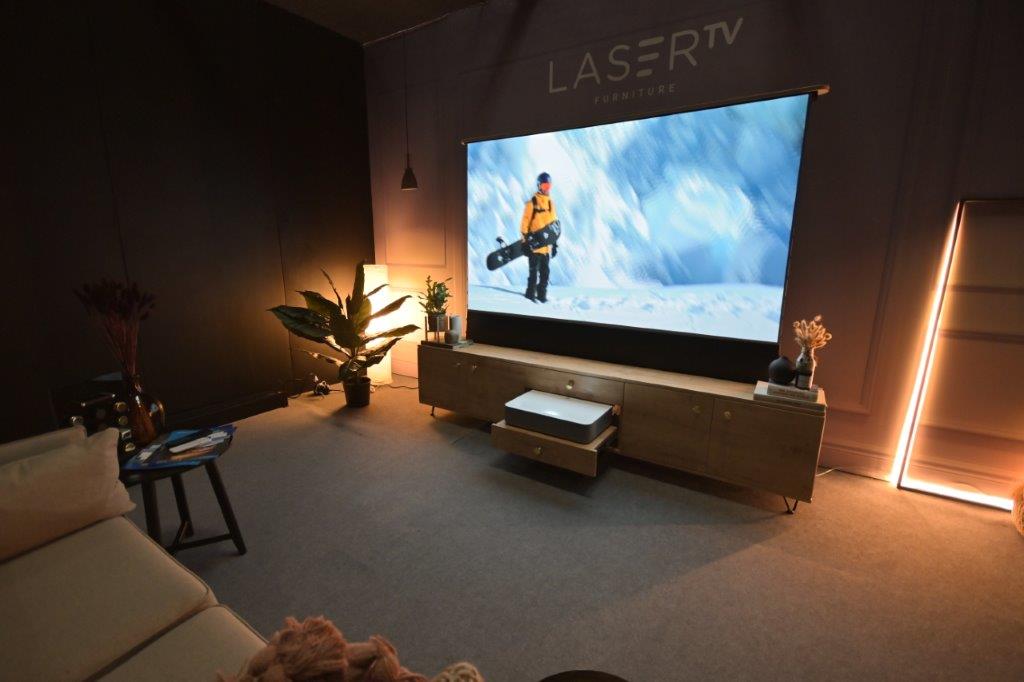 Close by HDANYWHERE (HDA) also enjoyed a successful event. Director of Design, UI & UX at the company reported, "So proud of the team at HDANYWHERE. We are comparatively a small company but the attitude and ambition within is so much bigger. At EI Live! this year we took some small steps towards paving a new future for HDA… this caused both fans of the company + sceptics (including our competitors!) to come over and take note of what MHUB and our software is now capable of doing.
– Full control of devices connected to MHUB.
– Single brand solution for distribution up to 32 displays.
– Control of lighting scenes
– Extension of control to keypads and wearables
– Driver-free IP trigger control of any device
"What we have built into our system is a modern framework to allow the control of our hardware and RAPID integration of new/old complimentary devices not made by us. The hard work to enable this was done over lock down and the integrations we demonstrated were worked on and completed in a matter of days leading up to the show. For our installers those integrations will take a matter of minutes. This is testament to all the hard work from the team at HDA which I applaud. And for those that follow us… the journey has only just begun!"
A regular at the event is of course the AWE Village and this years' event threw up some unmissable exclusives. The AWE Village was buzzing with excitement throughout the two days with a host of products on show and exclusive debuts from Bowers & Wilkins, Epson and Sony all taking place at the show.
"It was great to be back at EI Live!," said AWE's MD, Stuart Tickle. "Having the opportunity to reconnect with our industry in-person and showcase our brand partnerships including with Bowers & Wilkins, the world's first showing of two Epson projectors and a new, top of the range projector from Sony was something we have really missed at AWE.
"We need platforms to connect with dealers and EI Live! and the AWE Village provided an energetic backdrop for plenty of high-quality conversations with new and existing customers, great fun with our Base Performance Simulator Sprint Cup competition, all topped off by four Awards for AWE and its brands at the Smart Building Awards – an exceptional two days!"
Stuart added, "The dedicated Bowers & Wilkins area celebrated our new and exclusive CI distribution partnership. With a stunning array of architectural in-wall and in-ceiling loudspeakers for home cinema, Hi-Fi and whole-home projects, plus the formidable range of power amplifiers from Rotel, now exclusively supplied to UK integrators by AWE."
The AWE Village also hosted the world-exclusive premiere of two new Epson Home Cinema Projectors, the EH-LS11000W and EH-LS12000B. These new projectors feature a laser light source for high brightness and life, a new 4K image processing chip delivering 4K resolution for high-quality detail and image quality, and motorised lens memory options for installation flexibility – setting a high benchmark of performance for the price point.
In another projector first for AWE, visitors to the Sony Demo Room could see what the company claims is the world's most advanced laser projector, the 10,000 lumen VPL GTZ-380 – its first public showing. The projector has a native resolution chipset of 4K so displays 4K HDR content with no upscaling or pixel-shifting for the most authentic image. The external walls of the Sony Demo Room played host to the Sony 100in Pro Bravia and the brand-new Sony Crystal LED screen.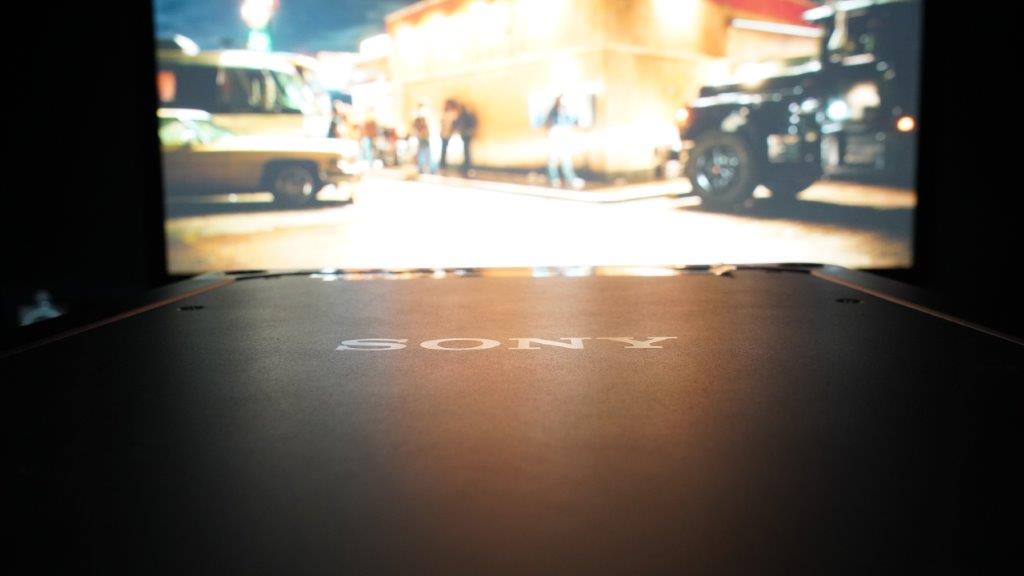 Thrill-seekers enjoyed driving an Aston Martin AMR GT4 in the Blade Racing Sim from Base Performance Simulators (BPS). Visitors could take a break from the show floor and compete in the AWE BPS Sprint Cup, for a chance to win a private tuition session at BPS HQ in Banbury. The top three qualifiers have now been confirmed and are looking forward to going head-to-head!
Elsewhere on the booth, Definitive Technology speakers provided the soundtrack to the Epson Demo Room with high quality audio, and new TV innovations by LG and Panasonic brought a visual feast to savour to the exterior walls of the demo room. The Audio Zone meanwhile included a wide range of processors, receivers and amplifiers from Denon and Marantz, and whole-home audio from Heos by Denon. In the Smart Home Systems Zone, visitors viewed the latest updates to the URC Total Control platform, with its new Accelerator 3 software and MRX-5 processor alongside other smart home solutions from Ring X-line, Philips Hue and Silent Gliss.
AWE also celebrated four awards in total at the Smart Building Awards. AWE scooped Best Distributor as well as picking up wins for its leading brands in the Best TV Display Conventional for the Sony KD-65AG9 OLED, Best Projector Screen for the Euroscreen Frame Vison React 3 Vel-Tex and the Best Rack or Mounting Product for the Sanus VXF730 B2 Premium Wall Mount – the icing on the cake of a very sweet return to EI Live!
Matt Emberson, sales marketing manager at UK innovator Faradite, as well as being a fan of EI's popular 'rock themed' magazine T-Shirts, was keen to underline the interest shown in the company's new TAP Volt Free range. Launched in May 2021 the TAP Volt Free switch is a universally compatible switch designed for all major control systems.
Matt added, "As our first major show since covid, we were very pleased with how the show went. Mostly, because it was absolutely fantastic to see customers face to face and exhibit the new products that we have released in the previous 12 months. The show was well organized and the covid safety measures that were in place for guests and exhibitors were great. Well done to everyone involved!"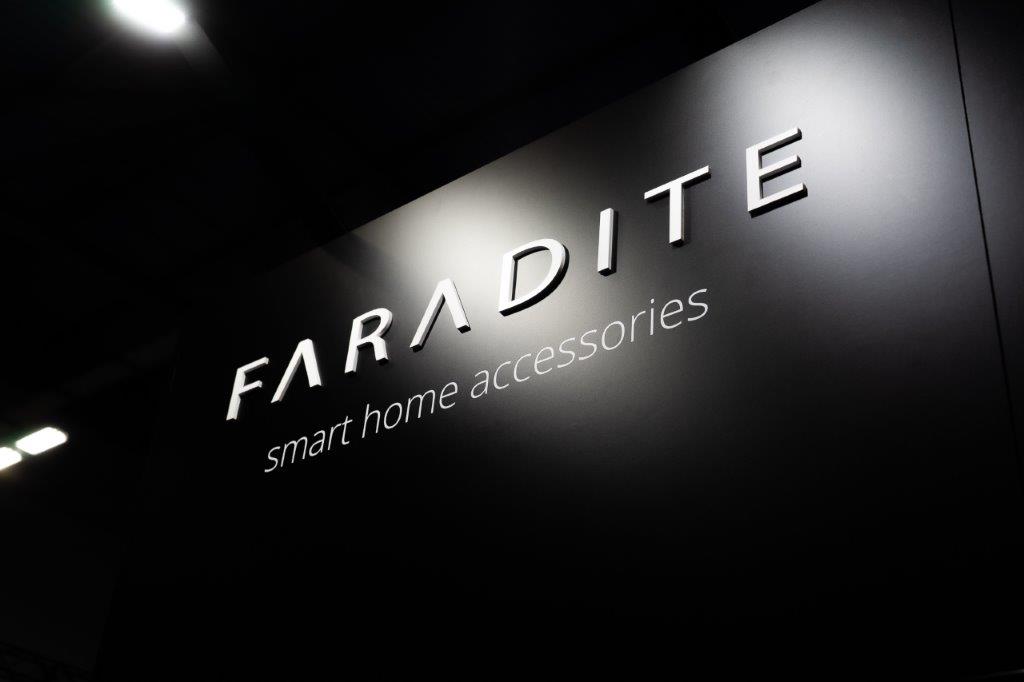 Manuel Altheim, Marketing Manager for GUDE systems, was also keen to underline a successful experience. "The show was real success for GUDE. It was our first participation and will certainly not be the last.
Philpp Gude, added, "Despite adverse circumstances like Covid19 or fuel shortage, we were overwhelmed by the crowds at our stand, especially on the second day. We had great technical discussions with AV experts at our booth. Nice people, relaxed atmosphere: We will be back.
"Among the power distribution units (PDU), the Expert Power Control 8291 seems to hit the nail on the head, the smart AC/DC power solution at 1 RU convinces with its 21 connectors for all types of AV devices.
"'That's a real PDU revolution!', was one positive feedback among others. And our new Expert Power Control 8031-4 with 8 type G connectors for UK market was obviously also in great demand. The right device in the right place."
Breaking news
Distributor Habitech also enjoyed a successful return. Sophie Graham, Habitech Marketing and Communications Manager, reported, "EI Live! is always a fantastic showcase of the best of our industry has to offer. After a long break from trade shows, UK CI's only national event was a wonderful chance to reunite with old industry friends and to meet the new companies in the custom install channel.
"We were busy all show, with great interest shown in the Sonance 'Motion Flex' invisible speaker dems, Lutron's Sivoia smart blinds, and WyreStorm's Apollo Series all-in-one conference speakerphone and presentation switcher, which WyreStorm's Steve Goodwin ably demonstrated on the stand. "The free coffee proved to be a hit as well!"
News that broke at the show included that Habitech has signed an agreement with Lutron to supply and support its entire range of home lighting and shading systems. The move means that Habitech will join a select group of UK distributors having access to the company's industry leading HomeWorks, HomeWorks Wireless and RA2 Select platforms. It also allows Habitech to apply its sales, training and technical support to the complete residential product line-up from world's most respected lighting control brand.
From October Habitech's showrooms at Basingstoke, together with its sales and technical support teams, will be equipped to demonstrate Lutron's residential line-up to dealers and their clients, and manage its wider application in the UK CI space.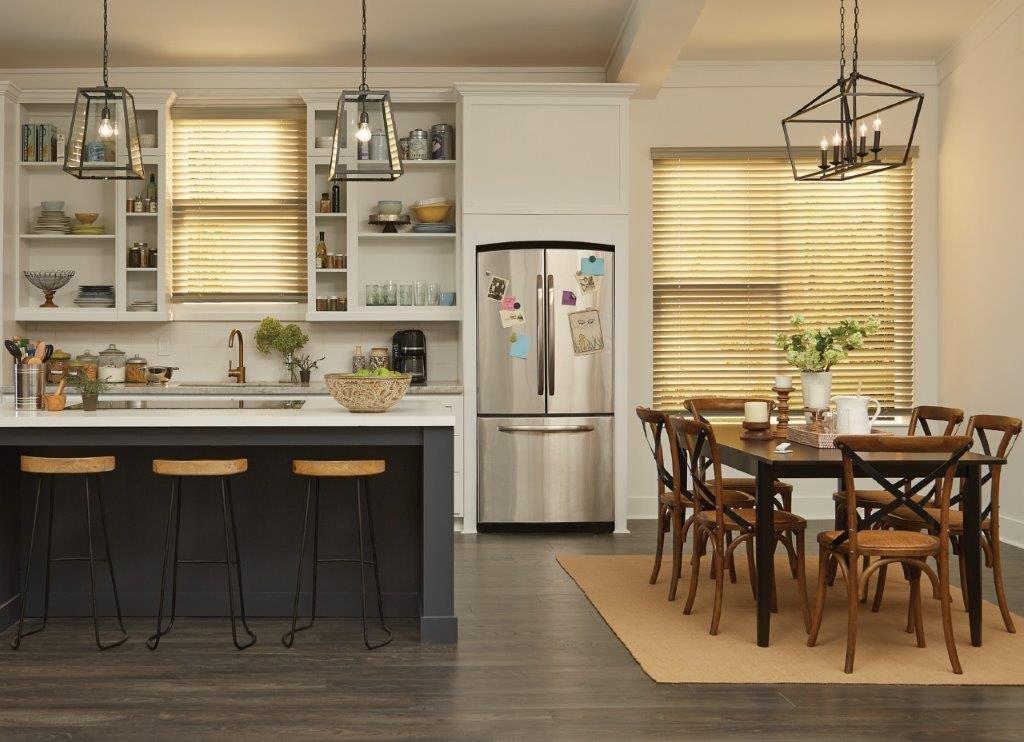 Over on the Karma-AV stand, the company was showcasing some key products from JBL Synthesis architectural home cinema speakers, EISA award-winning SVS subs, Revel's in-wall/ceiling range, System Audio's WISA enabled on-walls, Cinema Build Systems' Ultimate Screens projection surfaces and Ultimate Track fabric walling. Also featured were Cornered Audio's clever triangular-profile corner fitting speakers, JVC's DILA projectors and Ascendo's DSP-based room-correcting active cinema systems.
Ian Severs, Karma-AV, said, "Given the recent pandemic and fuel supply troubles, EI Live's comeback surpassed all expectations! "We enjoyed a steady flow of interest on both days from high quality integrators who seemed to appreciate the quality and range of the products on our stand, and we've already booked for next year!"
During the show, Pulse-Eight was able to showcase the new AV over IP product: OneIP. The maker says OneIP does what it says on the tin. One unit, endless deployments. OneIP has been designed to act as either a transmitter and receiver. Bidirectional functionality allows flexibility of hardware placement and simple content management within any network. Plug in anywhere, see it anywhere. The system was featured on the Invision UK Stand, visitors were able to learn more about the ultra-low latency seamless switching between sources as well as a variety of modes (Point to Point, Multi-Cast and Any-to Any) so you can tailor your needs based on the number of devices desired offered by the new range."
Audio products also enjoyed a strong reaction at the event, with Amit Ravat, Co-Founder and Director of Lithe Audio, explained, "The show is now an essential part of Lithe Audio marketing calendar. Having quality face-time with installers who are there to better their craft, learn and see the latest innovations the industry has to offer are the audience we need to be in front of and engage with. The Lithe Pro Series Ceiling speaker with PoE and WiSA was the stand out product and installers saw instantly the applications and easy of install. Well done EI Live! for putting on such a professional and well turned out event."
And this reaction was not limited to audio products, but extend to control and automation as well. Paul Kinghorn, General Manager of My KNX Store, reported, "This year's EI Live! Show was ran perfectly from start to finish. The support provided by the booking and event teams was faultless and it was brilliant to bring the industry together again with such a high footfall over the 2-days.
"For the My KNX Store team, we were showcasing the benefits of KNX control solutions and the support services we offer from initial system training all the way through to project completion and it was great to talk with so many industry professionals. Our exclusive KNX training event competition received fantastic interest and we are looking forward to drawing our winner. Bring on EI Live! 2022!"
More Audio Success
Another company enjoying a successful show debut was L-Acoustics. 
Nick Fichte, Global Business Manager, L-Acoustics Creations, summed up, "L-Acoustics Creations was a first-time exhibitor at EI Live! this year and we had a fantastic time connecting with both familiar faces as well as industry contacts who have not yet had the opportunity to visit our showroom in Highgate. We exhibited both our Tahiti 2.1 and Fiji 2.1 pro audio sound systems on the booth. It put a smile on our faces every time we turned up the volume. The L-Acoustics sonic signature was like a magnet for visitors who crave powerful concert sound. The exhibit was busy, and footfall was excellent. My vocal cords managed to endure to the end, but barely. We welcome guests to get in touch to continue the conversation and we will definitely be back next year."
Julie Blore-Bizot, Director of Communications, L-Acoustics Creations, added, "Our Inaugural exhibit at EI Live! was a success in terms of both quantity and quality of visitors to the L-Acoustics Creations booth. I personally enjoyed connecting in person with contacts in the press and CEDIA. In September, L-Acoustics Creations exhibited at CEDIA Expo in Indianapolis. That show was greatly affected by the pandemic, albeit productive for us as an exhibitor. EI Live! surpassed our expectations and filled us with optimism that the home technology sector is coming back stronger than ever. We look forward to continuing to build upon that momentum. It was also lots of fun to turn up the music on the booth from time to time. We hope our neighbours didn't mind too much."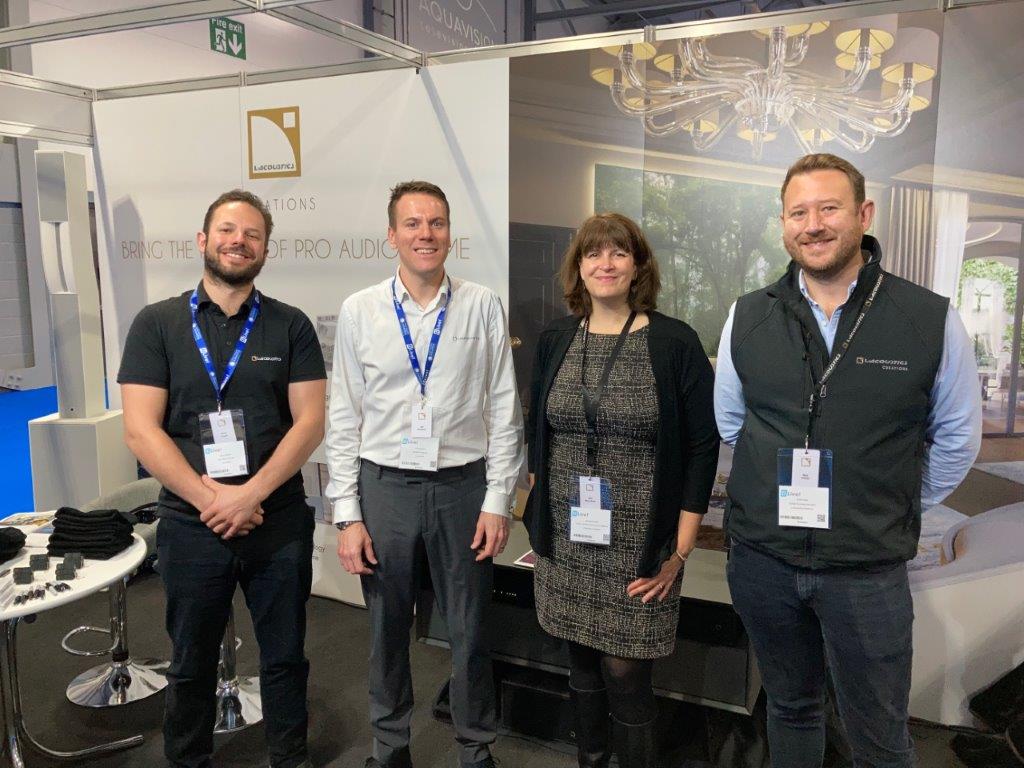 Come back for Part 2 of the EI Live! 2021 review!