Dynaudio is enjoying a very busy CEDIA Expo event showcasing no less than 11 new speakers! These fresh introductions include six new in-surface speakers, a backbox, two outdoor models, an in-surface subwoofer as well as new integration software with ELAN, Control4 and Crestron.
Already featured in this publication, the company is taking the wraps off the Custom Performance range for the US market, underlining this high-end slimline product family comprising in-wall and in-ceiling speakers – plus a special fire-resistant back-box, two new outdoor loudspeakers, an in-surface subwoofer and now special control software for home integration systems.
All the new speakers use the same technologies and go through the same expert tuning process as Dynaudio's home, professional and in-car systems.
The new Performance range marks the entry-point to the Dynaudio Custom product line-up and has been designed for listening to high-quality audio in distributed systems and media-rooms.
Dynaudio says specifying Performance speakers means not having to choose between deep and shallow versions of in-wall and in-ceiling speakers: the range keeps things simple with just one depth. And that, says the maker, means no more compromise between performance and fit – the former is as high as ever, and the latter is right the first-time.
The rectangular in-wall speakers are a simple one-piece design that slots into place and is secured by tightening special dog-legs that grip the dry-wall. Fitting the round ceiling speakers is as easy as fitting the frame and then twisting the speaker unit in to lock it in place – no tools required.
The Performance series
• P4-W65 in-wall speaker (28mm soft-dome tweeter, 61/2 in MSP woofer)
• P4-W80 in-wall speaker (28mm soft-dome tweeter, 8 in MSP woofer)
• P4-C65 in-ceiling speaker (28mm soft-dome tweeter, 61/2 in MSP woofer)
• P4-DVC65 in-ceiling speaker (two 28mm soft-dome tweeters, 61/2 in MSP woofer)
• P4-C80 in-ceiling speaker (28mm soft-dome tweeter, 8 in MSP woofer)
• P4-LCR50 in-wall LCR speaker (28mm soft-dome tweeter, two 5in woofers)
The accompanying shallow-depth, fire-proof metal back-box is packed with Morgan Superwool to provide one hour of protection at up to 1200°C, and will mount into standard 16in on-centre studs.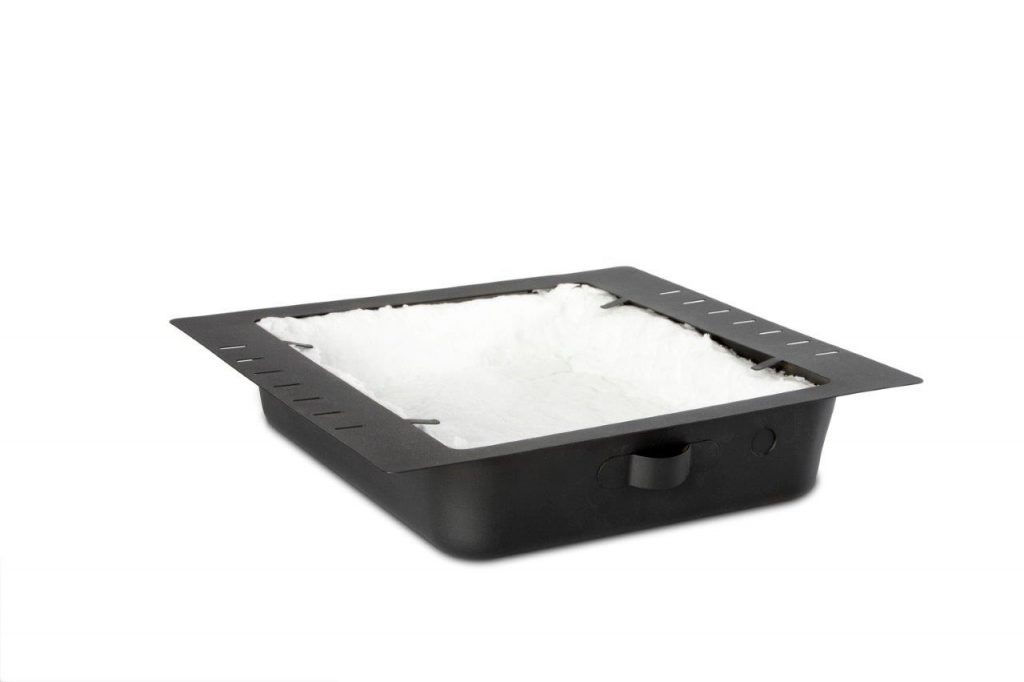 Dynaudio Custom Outdoor
Dynaudio is also featuring the new outdoor speakers: the OW-6 (with a 28mm softdome tweeter and a 61/2in woofer) and the OW-8 (with a 28mm tweeter and an 8in woofer). They're available in black or white and include articulating brackets.
Both can be connected to a regular amplifier as a pair of passive 8Ω speakers, or daisy-chained on a single 70V/100V system by using the selector on the rear. The maker says this is an ideal feature for outdoor spaces or commercial applications, where customers might want multiple speakers creating a consistent sound level across a larger area.
The OW-6 and OW-8 are both IP65-rated and can operate in temperatures from -33°C – 40°C.
Dynaudio Custom Sub RCC
Dynaudio developed the Sub RCC to complement its Performance and Studio series products. The goal was to develop a discreet subwoofer to offer additional low frequency extension to any audio system while facilitating high-performance 2.1 or surround set-ups without the issues commonly associated with many in-wall subs.
The RCC (reaction cancelling configuration) subwoofer design makes for achieve extreme bass performance from a compact form, which can be installed in walls, ceilings or even floors with no back-box necessary. It is designed to be easy to retro-fit (made easier thanks to its one-piece construction), and easy to ship (there is no cumbersome back-box to add size and expense when it comes to transport).
Key features:
• In-wall, in-floor or in-ceiling installation
• Mounts on the wall surface or into a standard 2×4 stud-bay before or after construction
• Passive subwoofer design with no complex crossovers
• Incredibly rigid, compact and low-resonance one-piece extruded aluminium enclosure design
• Adaptive bass limitation guarantees zero overload
• Frequency response (+/- 3dB): 16Hz – 160Hz
• Reactance Cancellation Configuration (RCC) derived from Dynaudio's professional studio subwoofers eliminates unwanted vibration transmission. Two sets of opposed drivers work together to cancel it out and leave only the desirable acoustic energy behind.
Integration software for ELAN, Control4 and Crestron
Final announcement at the show is Dynaudio has teamed-up with UK-based custom-install software house Intrinsic Dev. The company has created bespoke zone-control drivers that enable full integration for Dynaudio Music and Dynaudio Connect products with ELAN, Control4 and Crestron systems, with Savant to follow later in 2019.
Music is Dynaudio's intelligent wireless speaker. It adapts itself to its position in the room and the ambient noise level surrounding it, ensuring the best performance wherever it's put. Connect is a wireless link for Dynaudio's high-end active speakers: users can send it a lossless digital signal and connect Xeo and Focus XD loudspeakers wirelessly, in multiple zones.
Peter Gibb, Business Development Manager, Europe (CI), says, "We want to make it as easy as possible for installers to do their jobs, which is why we've kept our entire Custom range super-simple to specify and install. But most of all, we want their clients to have incredible sound quality to enjoy their music and films. These new products make that job even easier."
The Performance range, Outdoor speakers, back-box and software drivers are available now and the Sub RCC will be available in late October 2019.