CEDIA has announced the list of 2020 CEDIA Awards finalists for projects in the EMEA region. Selected through a meticulous process taken on by our panels of industry expert judges, this year's EMEA region finalists hail from a varied geographical footprint that includes the UK, India, France, Cyprus, Pakistan, and Portugal.
In total from the EMEA, Americas, and Asia Pacific regions, 51 CEDIA member companies representing 12 countries are competing to win in their respective categories and be honoured October 8 at the 2020 CEDIA Awards events.
"The quality of work represented by these projects is second-to-none and shows CEDIA members are continuing to raise the bar to new heights," said CEDIA EMEA Managing Director, Matt Nimmons. "From top home cinemas and media rooms to whole-home integrations to other innovations, the results are simply stunning. We're excited to share these outstanding solutions with the entire world during the 2020 CEDIA Awards ceremony on 8 October.
"We're working hard to deliver a virtual experience that will pay proper tribute to the work representing the very best of what our industry can offer."
 CEDIA will host three, region-focussed and virtual CEDIA Awards presentations on Thursday, October 8. The EMEA, Americas, and Asia Pacific ceremonies will place the highly commended finalist and award winning integrators on the industry's most prominent global stage in a well-produced, compelling event that will honour individuals, the industry, and innovative hardware and software products.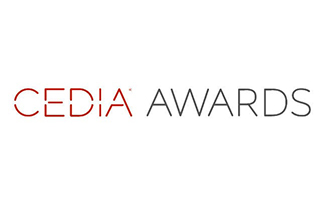 The finalists in the EMEA region include:
• Awicon Technologies (Hyderabad, India)
• Clarke Infinity Ltd (Billericay, UK)
• CUST'HOME (Saint Laurent Du Var, France)
• Cyberhomes Ltd (Thame, UK)
• HENRI (Vincennes, France)
• Intelligent Abodes Ltd (Exeter, UK)
• Intuitive Homes & Ultamation (Manchester, UK)
• Life Emotions (Lisbon, Portugal)
• M.E.G.A. AV Installations Ltd (London, UK)
• New Wave AV (Golden Green, UK)
• NV Integration Ltd (London, UK)
• Perfect Integration (London, UK)
• Prestige Audio (Watford, UK)
• S.K. Lifestyle Technologies Ltd (Nicosia, Cyprus)
• SONA (Warrington, UK)
• Sound Sense (Ahmedabad, India)
• Tera Generation Solutions Pvt Ltd (Lahore, Pakistan)
• TwentyTwo Integration Ltd (London, UK)
You can connect to more about the finalist companies in the EMEA and beyond by clicking here and find out more about the CEDIA Awards program by clicking here