96-year-old Danish audio brand Bang & Olufsen is pleased to announce the re-opening of its store in Ealing on Bond Street – a bustling high street destination.
Having closed its doors in late March to undergo a comprehensive refurbishment, Bang & Olufsen is delighted to announce that the store is now ready to re-open to welcome new and loyal customers alike.
The team in Ealing has worked tirelessly over recent weeks to ensure that the store can re-open, whilst ensuring that all customers are catered for.
The store features include an impressive home cinema demonstration room, which helps to create an unforgettable customer experience, thus allowing the customers to immerse themselves in the superior sound performance for in-home entertainment within an exclusive, dedicated room. Other features include spacious areas for demonstrations and to showcase the distinctive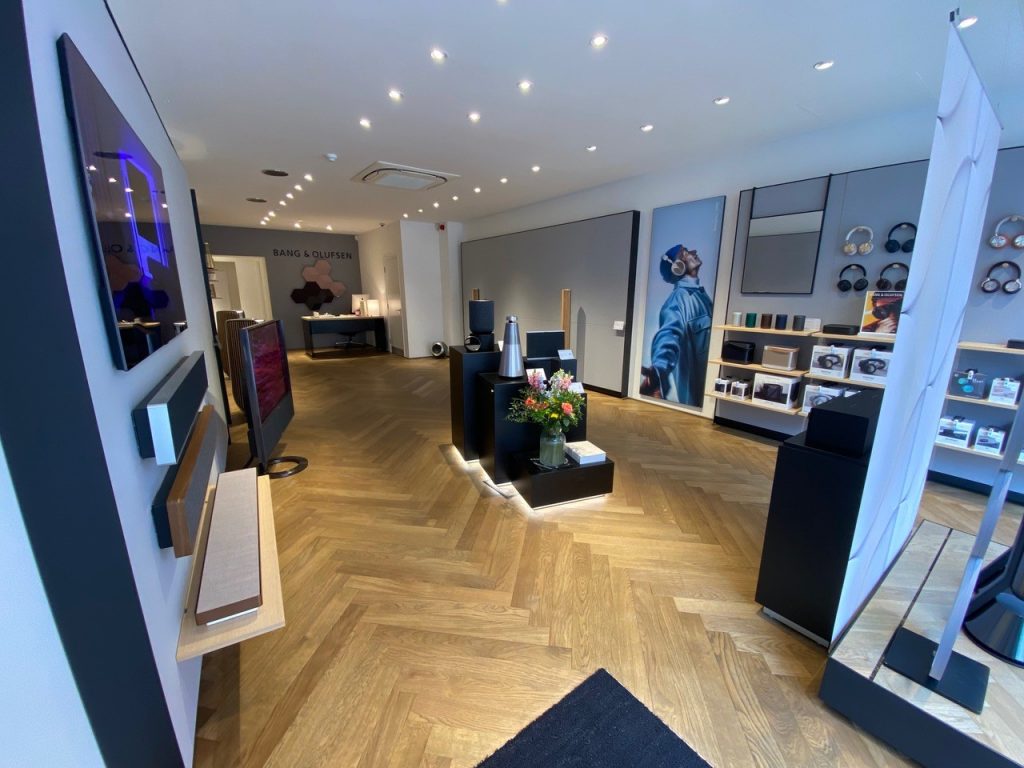 designs and feel of the premium, crafted materials, with guidance and support on hand. The aesthetic of the store embodies Bang & Olufsen's Danish design philosophy – a minimalist sanctuary for any shopper.
A family business
The showroom first opened on 18 March 2006, with a significant investment from husband-and-wife owners Stuart & Helen Melville, who committed to start a new venture: selling their home near Winchester, Hampshire, leaving friends and family and moving to Ealing.
Today, in their newly refurbished showroom, they invite customers to experience for themselves the ultimate in-home entertainment from Bang & Olufsen. Helen says, 'The 16 years have flown by, our clients are fantastic, and the Ealing community has been wonderful. As we reflect over the last 16 years, it's been a non-stop journey, from our wedding, having our two children, the Ealing Riots in August 2011, the Covid-19 pandemic and winning the prestigious Bang & Olufsen UK Dealer of The Year Award, we are delighted to renew our investment in Ealing."
To mark the re-opening of the Ealing store, Bang & Olufsen will be donating 10% of its profits from its first week of sales in the re-opened store to Ealing Foodbank. The charity helps local people in crisis.
On the evening of 26 May, local award-winning gin distillery Ealing Gin, will be fuelling the celebrations, offering clients a masterclass in making the perfect Gin & Tonic, whilst clients will be able to explore the new state of the art showroom with the complete Bang & Olufsen product range.
The showroom is also pet friendly; you may even see the family dog Billy on his daily walk. He always has water and treats to share with his fellow doggy friends.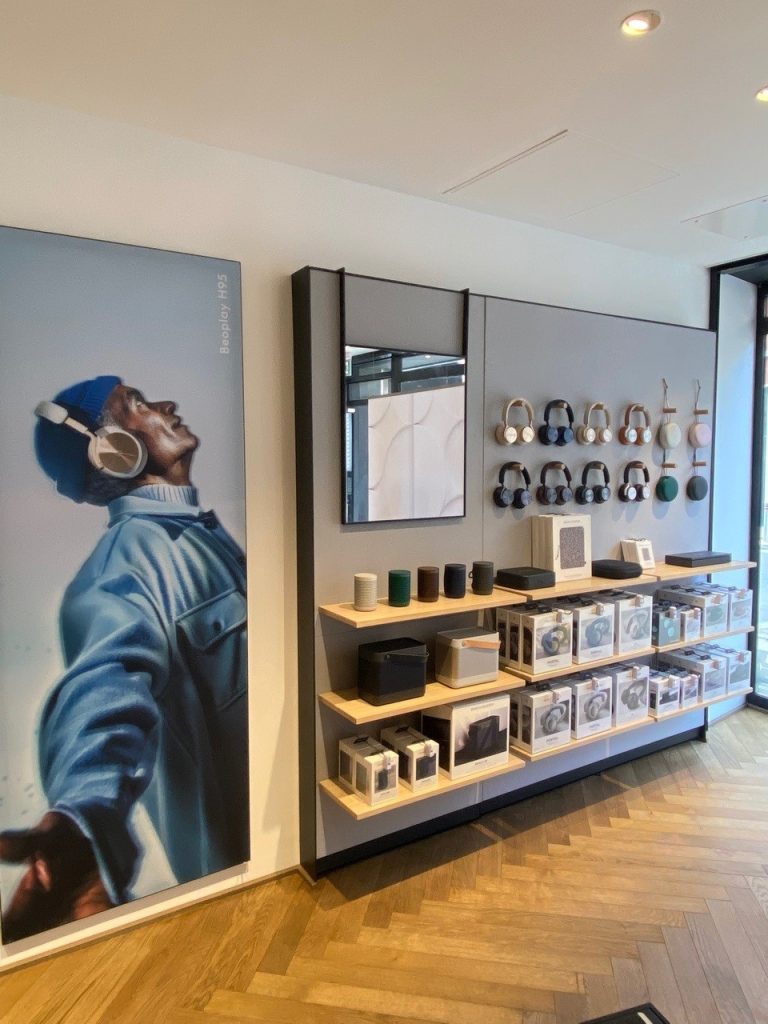 Bang & Olufsen, a brand which has been crafting memories since 1925, still has strong bricks-and mortar presence here in the UK. With new products such as the Beoplay Portal, a leading gaming headset now available, shoppers will be welcomed back to experience the full product portfolio, with demonstrations offered by the experienced team. Helen & Stuart have a combined Bang & Olufsen experience
of 43 years; their clients often describe them as great Bang & Olufsen Ambassadors.
Scott Anderson, Market Director UK & Ireland at Bang & Olufsen, says, "Stuart and Helen at the Ealing store are fabulous ambassadors for B&O. They sell by allowing their customers to buy. They understand the customers and the products and match them well.
"Recent years have been particularly volatile for the UK's retail landscape in an increasingly digitally focused world. The UK market is extremely important to our growth strategy and investing in re-opening the store indicates the confidence we have in physical retail within the luxury sector.
"We believe in providing interactive and memorable experiences for customers shopping for high-end audio and visual products. Our customers need to be able to see, feel and hear our products before making a purchase decision, so we are committed to developing both our digital and physical environments. Customers are able to discover our products on Bang & Olufsen of Ealing's website, book an appointment and visit us in-store."