Aquavision launched Alpha in late 2022 as a more affordable waterproof bathroom TV. Designed and manufactured by Aquavision, the Alpha bathroom TV combines the company's recipe of luxury and high-performance screens with competitive pricing.
Alpha offers similar features to the rest of the Aquavision range, but at a competitive price. Giving budget-conscious customers the ability to enjoy a high-quality product, still manufactured in the UK.
It features Aquavision's heated screen technology to avoid misting up in bathrooms, and is fully waterproof to IP66 rating. The Alpha remote control is also IP66 rated.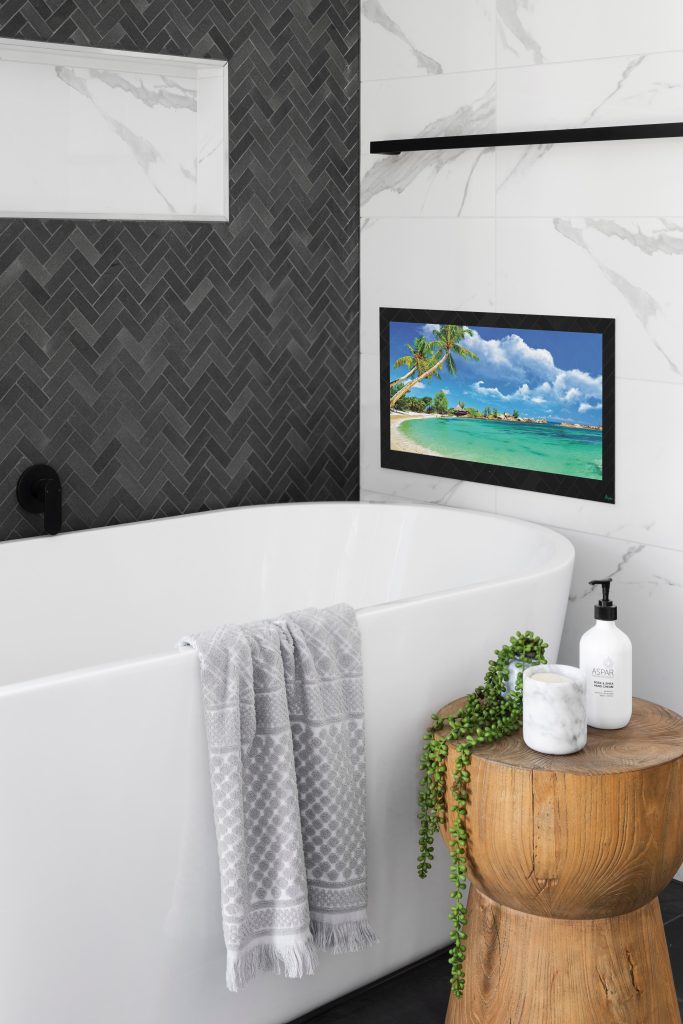 The FHD 1080p screen gives an amazing picture quality, while the invisible built-in speakers simplify the installation of the TV, according to the maker. Alpha also comes with an additional audio output, allowing customers to have additional external waterproof speakers installed. Alpha has Freeview as standard, but is compatible with SmartTV plugins, such as AppleTV, ChromeCast, SkyQ and FireTV – giving users the option of how they want to watch.
All Aquavision products, including the Alpha bathroom TV, are built by hand and hold the prestigious Made in Britain mark.
Alpha is a 22in screen with either a black glass surround, vanity mirror or circle mirror surround. It is sold directly to the trade and is competitively priced. Weighing up the features and price, Alpha is better value than most other waterproof TV brands, says Aquavision. Alpha also comes with a two-year manufacturer warranty as standard.
Alastair Benn, Managing Director, says, "We are pleased to be offering the entry-level market with a feature-rich, quality product which is designed and built here in the UK. If you would like more information on the Alpha range or to visit our showroom, please don't hesitate to contact our sales team."