McIntosh has launched the MI502 two-channel digital amplifier, a Class D power amp that's set to expand the company's Ci-Fi (Custom Install Fidelity) portfolio.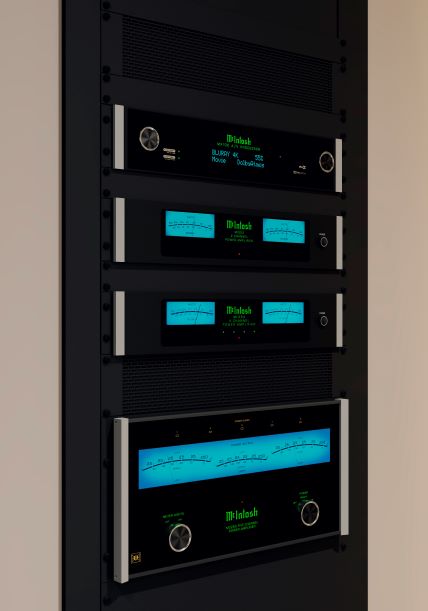 The MI502 is described as extremely flexible, offering a substantial 500W of power into 8Ω or 800W into 4Ω, making it attractive for premium custom installed home audio or home cinema systems. 
The amplifier uses closed-loop digital switching technology with resilient power supplies to produce performance levels for custom install audio; McIntosh's sound quality 'comes as standard'.
The MI502 can be configured flexibly, too: it can be used to power the front left and right speakers in a home cinema system, drive two in-wall subwoofers, a pair could drive the three front channels of a home cinema plus one subwoofer, or even power a pair of outdoor speakers, multiple MI502s could also be used to power a distributed home audio system.
Rack-mountable with a 2U height, the MI502's Class D amplifier means the amplifier does not require noisy cooling fans to maintain nominal operating temperature, despite its powerful 500W output.
The front panel features two blue McIntosh Watt Meters that display the power output of each channel, while multi-colour LED indicators display the status of each channel. The rear panel includes a pair of balanced and unbalanced inputs to connect to preamplifiers, and a pair of McIntosh's standard five-way speaker binding posts are also included.
Also included is a black-glass front panel, an illuminated McIntosh logo, and a familiar form factor, highlighted by silver trim.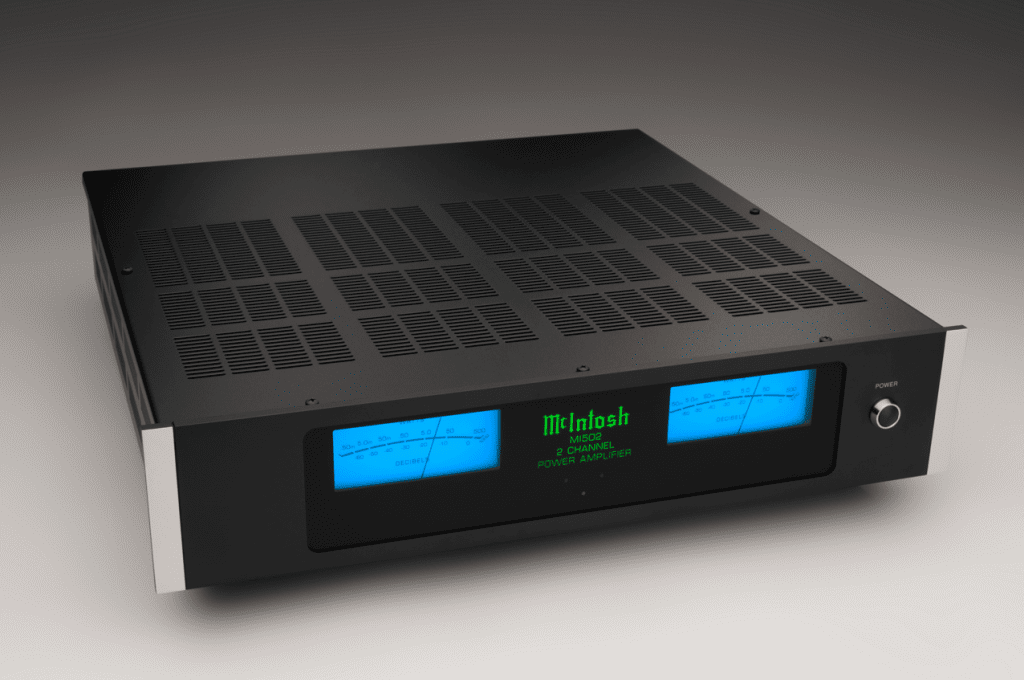 The MI502 also benefits from several proprietary McIntosh technologies including:
Power Guard signal overload technology that prevents overdriving the speakers
Sentry Monitor short-circuit protection circuit that disengages the output stage before current exceeds safe operating levels and then resets automatically when operating conditions return to normal
Power Control 12V triggering capabilities
Eco-friendly on/off signal sensing that turns the unit off if no input signal has been detected for a set amount of time, or automatically turns the amp on when it senses a signal