EI met with Jack Cornish, Technical Director at Tateside and discovered a London based installer which has built an enviable client list, reputation for inventiveness and flexibility as well as a very strong customer care record.
Created in 2008 and originally situated right next to London's iconic Tate Modern building (hence the name) the company was founded on servicing the needs of the Time Inc. organisation; meetings rooms, data structure and so forth. The company was founded by three directors Andy Sullivan, Richard Day and Graham Agambar with Jack joining in 2012 as Technical Director.
Jack explains, "I came on board to help grow the business with a varied background including as a trained classical musician and with experience of building music studios in schools. As a company we rely on our strong relationships, varied backgrounds and inventiveness as a team to enable us to deliver to a really wide range of clients across the commercial, hospitality and residential sectors."
Developing the company beyond its support for the not inconsiderable needs of global publishing firm Time Inc.'s London operation, notable early clients included work for Gordan Ramsey Group restaurant chain which required full commercial audio systems, RTI control and custom-made GUIs.
Jack explains that lots of the company's success has been based on delivering for existing clients and letting world of mouth do the rest, recommendation has been a huge driver.
The company is also not scared to go looking either, early on winning residential work on the South Bank by noticing luxury flat developments near the company's original home, finding who the key people were, and bidding for the work.
Another relatively early client was the restaurant chain Wagamama, involving Bose commercial audio systems for 22 outlets.
Jack says, "We were bought in by the guy who does the music licensing for the chain, the music in there is actually pretty well curated, so it was a good project to work on. Getting contracts like that really does have an effect in boosting confidence and has helped us not to be afraid of taking anything on, we know we can deliver, even when the pressure is on."
Jack explains, "A really strong aspect of what we offer is our ability to be on post in the heart of London at the drop of a hat. Lots of companies say they 'cover' London, but there is a big difference between that and being able to jump in an uber or on one of the great new Uber bikes and be on site in 20 minutes. Genuinely being on many of our client's doorsteps is not just better for when the systems are going in, but for support as well.
"We have created a system where with much of the testing and creation of the systems happening at company HQ, we can be really nimble getting around the city. We only actually have one commercial fully kitted out van. In London it is far better for our technicians to have kits they carry with them or drop off all that is needed at site when the job starts and use Uber to move around the city; it's cheaper, quicker and more efficient.
"We had a situation recently where a client had a wedding in central London, there was an issue with the sound (not supplied by us), we got a portable Bose system to them in 25 minutes. People don't forget stuff like that."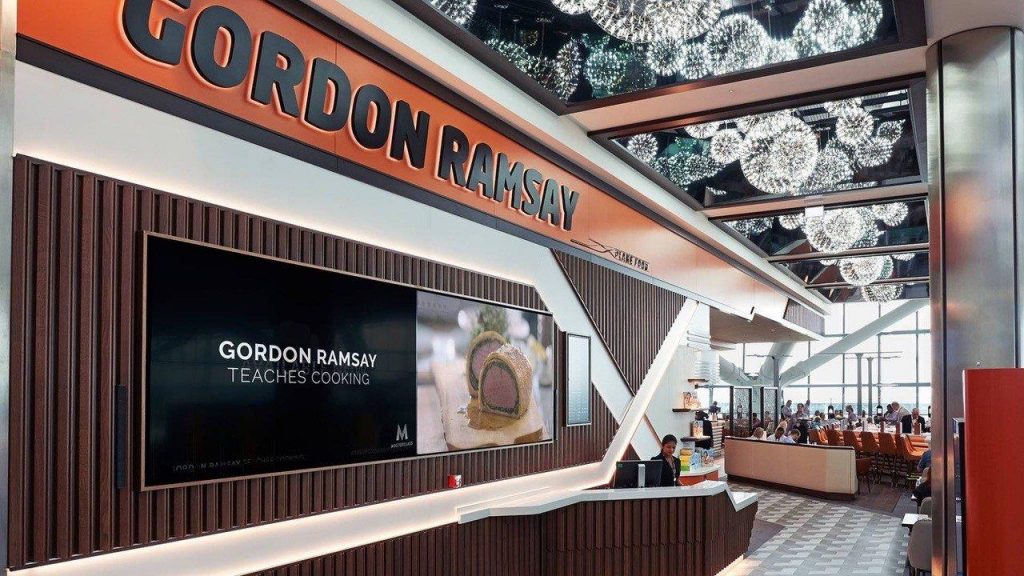 Off to a great start
As the company expanded, Tateside moved to a new HQ in Great Suffolk Street, into an old factory site in what had been the artists' quarter of this extremely up and coming area. This large space allowed the company to include a full home cinema room built around an Artcousitc system.
Jack says, "That was a really wicked space. It had parking too! Which in London is really rare. We had our cinema demo in there which was great and one plan was that we were really going to push cinema hard as one of our specialities.
"However, over the years we have found that actually taking a more agnostic approach to what we do and letting the client's needs guide our work, rather than restricting ourselves to certain sectors, has allowed us to grow more effectively and the varied work that we do really means we can deliver any type of system needed."
The company has since moved to its new home of 10 Dock Street in E1, more about that later.
Working with such a varied client group across residential and commercial has really paid off as complex relationships within those sectors have led to recommendations for some really strong projects.
The company's work with Soho House members club, through a series of intertwining relationships, led to work on a globally renowned sports personality's Oxford barn conversion. Jack explains, after some pretty complex systems in other properties the client wanted a nice simple AV and control system, sympathetic to the building's interior, which included line array speakers high up in the structure and a nice Origin Acoustics system outside too.
Another job that is under way right now with a similar word of mouth birthing, is for the wife of a very well-known record producer. Jack explains, "This job goes back a ways and involved a demo at our old space (Great Suffolk Street). The client loved the Artcousitc cinema so one of those is going in, but she has really eclectic taste in furniture and Soho House have had input in designing it, so it's not going to look like your typical cinema – it's going to be very cool though.
"In lots of our work, we try and remember that to the client the overall look of the room is probably going to be the most important thing for them. Yes we fight our corner when something is really going to impact performance negatively, but we also see it as our job to come up with products or solutions that work around the client's vision.
"We have been asked for some really challenging things, such as a meeting room with invisible mics and no visible controls on view. Not having access to an invisible mic was of course a challenge, but requests like that are good because it really makes you think, how close can we get to that? what can we come up with?"
The company's ability to react quickly and come up with inventive solutions is also key for other clients such as London's famous retail giant Selfridges.
Jack explains, "We do all of their back-room systems such as meeting rooms. It can be a real rabbit warren behind the scenes so can be quite challenging. We also built a really nice large video wall in the toy-department. But perhaps the most unusual thing we have built for them are screens for the security staff to check social media activity to see if there are issues relating to the store.
"Panic was caused last year as singer Olly Murs tweeted that he had heard gun fire in the store. Now the Just Add Power system picks up on any social media activity about the store so staff can keep an eye on any potential problems."
This is another client which came about by recommendation. Jack explains, "A contact of ours who organises the match day media at Fulham FC passed on our details to someone he met in a café and several links down the chain later we are in Selfridges! It really does pay to look after people, no matter how big or small the job is, for us it always pays off."
Other current work involves the Soho Works space in White City, which has delivered some nice touches such as mounting cameras in the middle of Leon sound-bars in the huddle spaces for video comms functionality. This project has also not been without challenges.
Modern systems are going to have to fit around the significant amount of retro furniture recently bought back from a specialist in Amsterdam, but the look and feel of these spaces is one of its main USPs so it goes with the territory.
The company does have an enviable knack of moving very easily from commercial, to hospitality to residential. Jack argues that these days quite a few of the systems and products, if not similar, are the same and if the approach of just listening to the client and delivering what they want is followed, the solutions, with some expertise, can be created.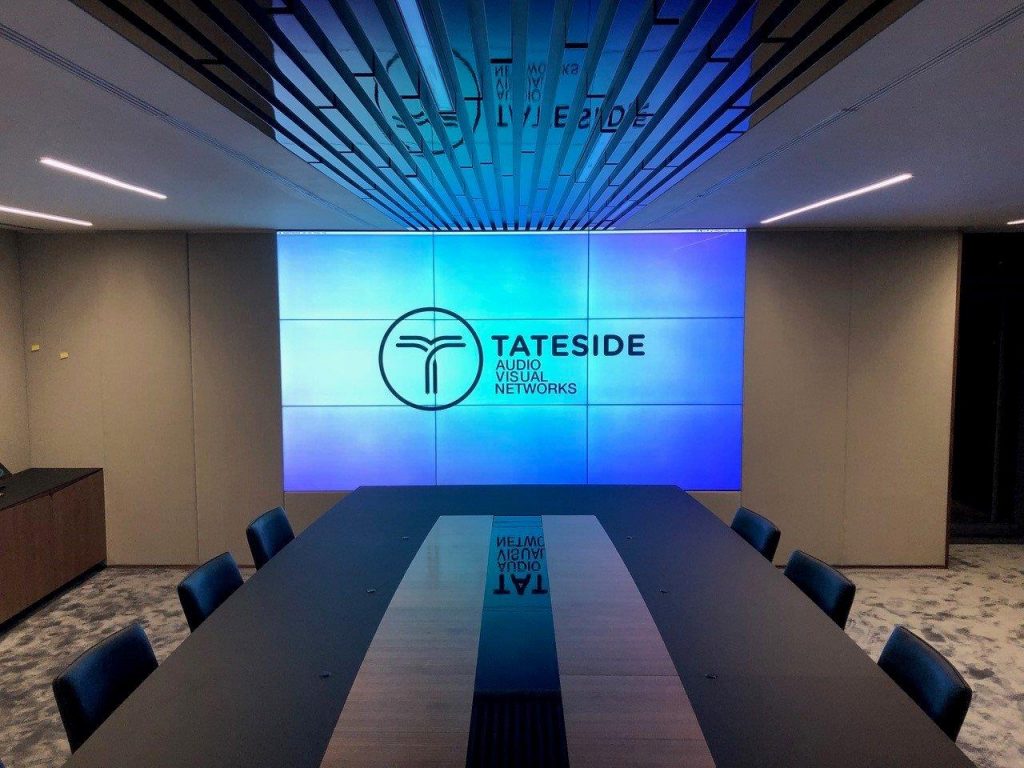 Direct message
Not all the work comes from word of mouth of course, a DM from Twitter where a developer saw the company's work and got in contact has led to some significant domestic projects up in Cambridgeshire.
The company is fully aware of the potential power of social media and is keen to explore the opportunities created more in the future.
Another area for expansion is in servicing and support, but it is not always easy. Jack explains, "We got a call from a major retailer once saying, 'We have an important customer visiting and the audio is not working!' We sorted the issue, but large retailers can be shy of maintenance contracts for AV and automation. Of course they have them on everything else like HVAC, but it's more difficult to get them to agree to regular maintenance of AV. However, we are working on explaining the benefits."
Continued expansion
Despite really liking the space at Great Suffolk street, the expanding rent bill started to look a little high and the team decided the money could be invested better and so the new home (which the company owns) at 10 Dock Street in E1 was born. This impressive mix of work and demo space delivers the best of all worlds.
Jack explains, "Projects can be long and challenging. Having space where we can build, pre-configure and thoroughly test before they ever go to site is invaluable. We also love the area it is in, it's very cool. It delivers everything we need in terms of space and location.
"It has also allowed us to make more room for some of the brands we like to work with. We are the official demo space in London for Amina speakers. In our old space I think we had two Amina speakers, here we have 22! The relationship brings all sorts of key people into the building from the design community, so it works very well for us."
In fact on the day of EI's visit the Amina demo was in full flow with Babs More, director at the company, putting the multi-faceted demo options through their paces for visiting parties. A few other key brands are Bose Professional, for reliability and performance and Martin Audio for the same reasons. Crestron is also a favourite and the company is keen to see what recently introduced Crestron Home can deliver.
Jack observes, "I am not a graphic designer, but you have to say the new interfaces do look really cool. I have said for a while that the standard interfaces on control platforms could be better, and looks like Crestron have made the first move."
So, with loads of impressive work already in the books and a fully loaded new HQ, Tateside is keen to keep growing. There are some big projects on the way that are under wraps for now and the expanding London MDU market is another obvious target for the company. With a varied skill set and impressive track record, who would bet against this highly approachable and capable team getting exactly what they wish for.
This article first appeared in the pages of Essential Install Magazine, subscribe here.