With yet another successful Pulse Cinemas ISE Tour completed, the team reflect on the unique insights the initiative provides into the brands and the value added by working with Pulse Cinemas.
Tour leader and Pulse Cinemas Internal Sales Manager, Simon Schino, explains, "This year's tour provided another great chance for installers to learn loads about the fantastic brands we supply and support, speaking directly to those who create the products. The success we have had with the previous tours has meant that the numbers have grown each year with 2020 seeing 95 installers join us on our curated trips around the ISE.
"Support from the brands was once again fantastic as each provided genuine insight into their USPs, practices and key products for this year. The only problem we have now is how to top this year once the show moves to Barcelona in 2021, but don't worry we are determined to make it even bigger and better!"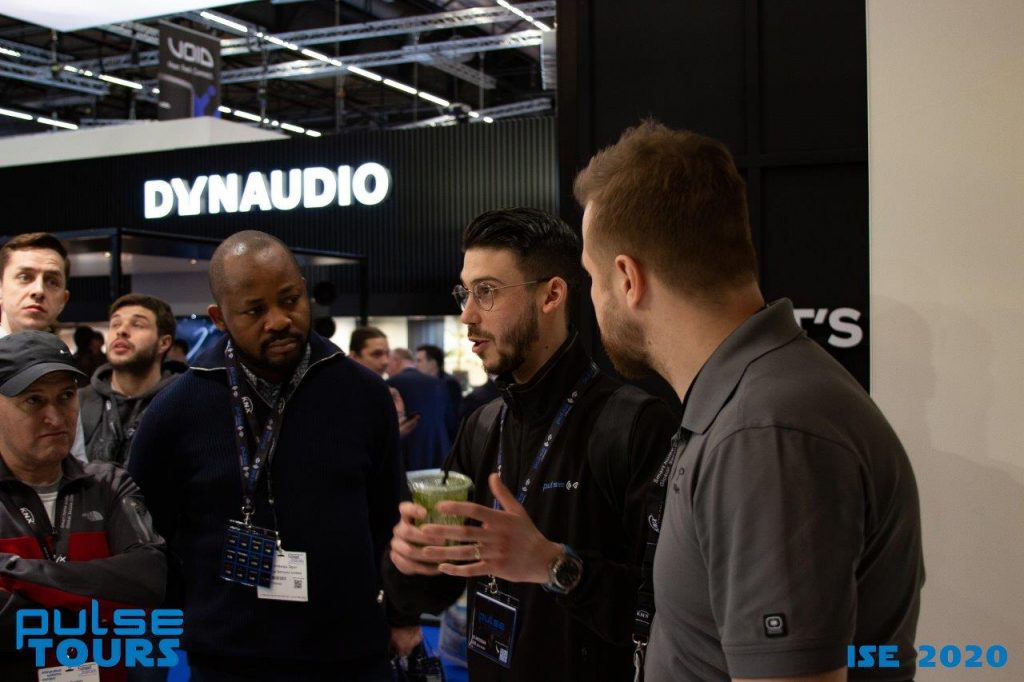 EI tagged along on one of the tour sessions and first stop was the Screen Research stand where visitors got an insight into some important new changes.
Most Screen Research customers know that the XLR3 Décor Mask is the company's ultimate statement, providing acoustic transparency as well as the ability to automatically adjust to the right screen format for the content being shown.
However, what they may not have been aware of is that the top-quality acoustic material used on this screen is now available on a wider choice of frames, making better audio performance available across a wider range of budgets.
The company's Décor Mask feature, where customers can have a design of their choice printed onto a protective and decorative cover that comes into place when the screen is not in use, is also now available to a wider choice of models. With the trend for cinemas needing to fit into multi-use spaces and blend more into an aesthetic, this can only be a positive step.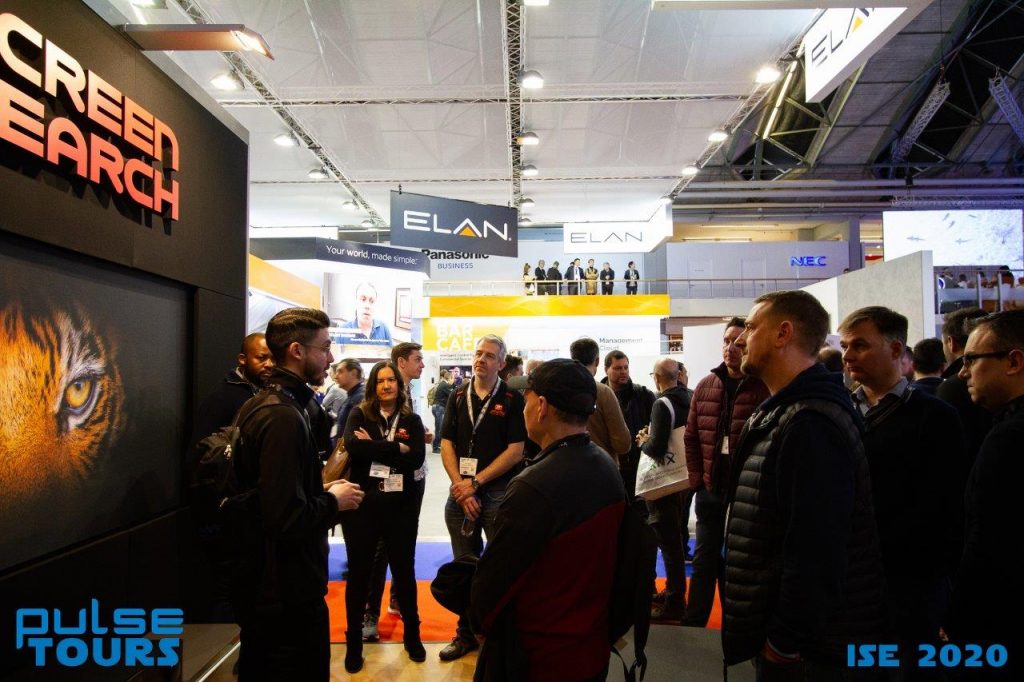 Onto the Fortress Seating stand and there was more good news. Simon explains, "This was a chance to show how working closely with the brands we supply delivers way more than just delivering the products. We have worked closely with Gabi Wolper, Vice President at Fortress, to produce a special edition of the company's most popular seat – the Matinee – which delivers all of the luxury the company is known for but at under £2.5K, a really competitive price for a seat of this quality."
Still using features the maker is known for, such as highly durable materials, stainless steel cup holders and a precise incline mechanism, the special edition uses a high-quality faux leather to deliver the new price point.
As well as the standard seat, other options such as sofas and chaise lounge are available. Fortress Seating also of course still offers its completely bespoke approach for when customers want that something a bit special with a huge choice of leathers, colours and design choices available.
The RTI automation platform is one of the newest additions to the Pulse Cinemas family and was joining the tour for the first time.
Visitors to the RTI stand learnt that the RTI Apex training introducing installers to the platform is now being delivered in-house at Pulse Cinemas on a regular basis. Check with the team for details.
RTI staff were at pains to underline the level of customisation now available with RTI right out of the box, a level its staff argue compares very well with rival systems such as Control4. As well as highlighting the raised level of customisation, RTI also had some new hardware too.
Audio distribution gets a boost with the CP-16i, which expands the company's line of audio distribution systems and is compatible with virtually any other system.
Providing 100W of audio to 16 channels and bridgeable audio outputs for increased power, the unit offers thermal overload and overcurrent monitoring, while Class-D amplification ensures efficient heat dissipation and low power consumption. Available in rackmount or freestanding options, the amplifier requires just one rack space.
Hand-held controllers on display included the new T4x, featuring a sleek design that offers strong ergonomics, a high-resolution 4in capacitive touchscreen and fully programmable soft-touch buttons. The T4x also offers grip sensors, Wi-Fi and dual RF. For environments that are too harsh for standard remote controls, RTI also has up its sleeve the U3 weatherproof controller.
Featuring an electronic ink display, the durable remote uses inductive charging and wireless programming updates, allowing the unit to be completely sealed. Installers also got to learn about the RTiQ intelligent remote monitoring system, a cloud-based approach which monitors RTI control system components and other electronic systems.
Pulse Cinemas MD, Mike Beatty says, "We knew we were making the right decision taking on RTI last year. All the initiatives and developments highlighted at the show just underline that for us, pound for pound, it's the best system out there."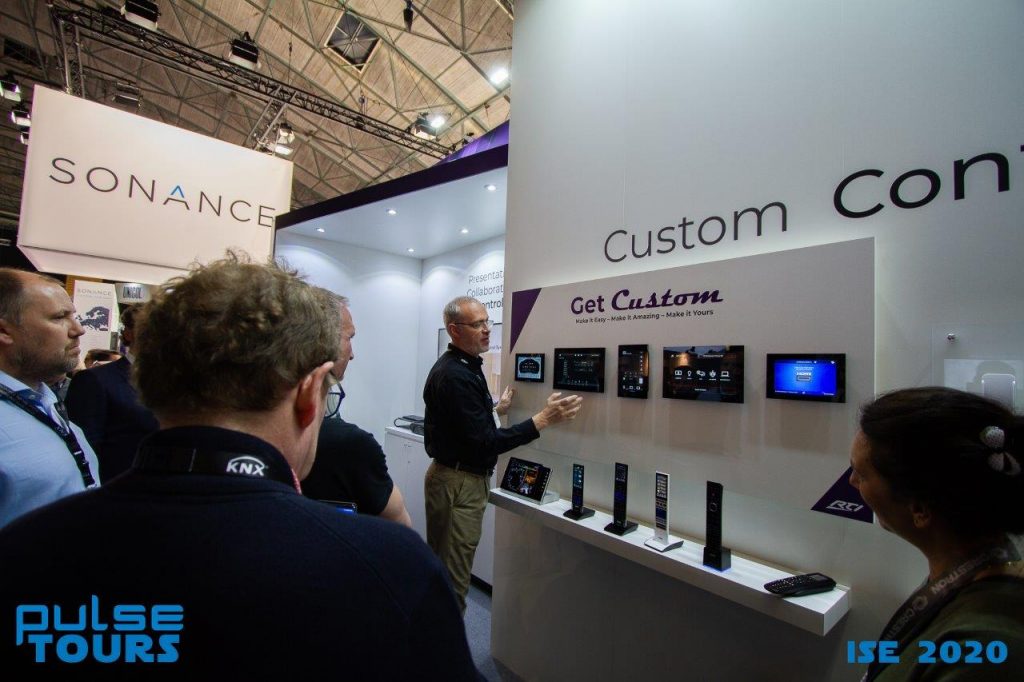 Creating The Perfect Multi-Room Environment
Most installers would be aware of the power and quality delivered by the Anthem brand in creating high-quality single room experiences such as cinemas when coupled with the company's powerful room correction technology, ARC Genesis. Tour attendees however also got the run down on the inclusion of ARC Genesis in the MDX series of multi-zone amplifiers, offered in eight and 16-channel configurations (MDX- 8, MDX-16).
Installers get the ARC Genesis platform built-in for each zone the amps are powering, so a multi-zone system covering kitchen, bedroom, even a bathroom can have all the advantages of ARC Genesis. Simon enthuses, "For multi-room systems, we think the combination of Anthem quality and the ARC Genesis technology is a total game changer allowing installers to take a no compromise approach to multi-zone music systems."
From Paradigm, tour attendees got to learn more about the Décor Custom Collection, a family of bespoke sound-bars created to match exactly the proportions of any given flat screen TV. All installers need to do is supply the make and model and the experts at Paradigm do the rest.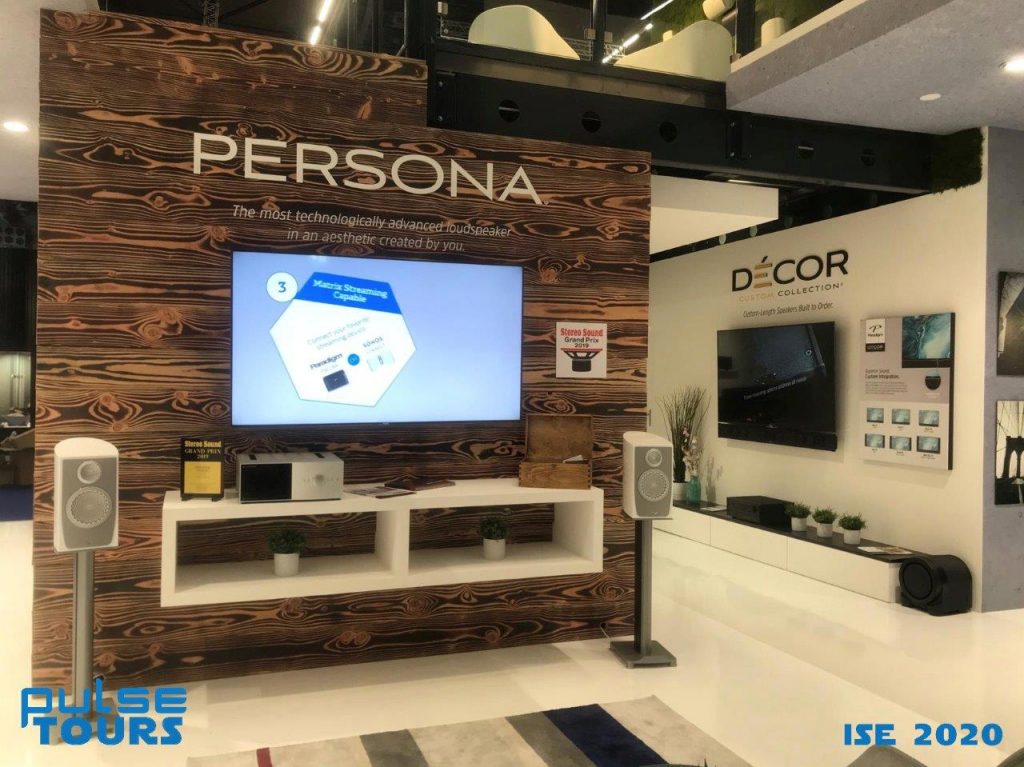 Another big highlight of the tour was the chance to get the full run-down on one of the biggest launches happening at the show for AV focused installers, StormAudio's MK2 platform, created to deliver next level home cinema performance.
Sporting a clean and cool new exterior, the MK2 line-up offers 16, 24 or 32-channel analogue preamp/processor versions, a fully loaded digital AES 32-channel machine as well as 8 and 16-channel amps.
StormAudio already supported Dolby Atmos, DTS :X, Auro-3D, Dirac Live Room Calibration as well as including StormAudio's own web-based remote monitoring tool, StormMonitoring.
With MK2 installers now also get DTS:X Pro, IMAX Enhanced, Auro-3D Version 2, eARC HDMI, 24-channel (13.1.10 Dolby Atmos and DTS:X Pro) decoding, rapid codec switching (as much as 50% improvement), and advanced bass management including Dirac Live Bass Control module carried across the new 4.0 firmware package.
StormAudio's own 7+2 eARC HDMI card is of particular note, delivering quicker, reliable switching with total HDMI2.0b/HDCP2.2 support. Simon explains, "MK2 is ready for ordering now and it's just awesome so get in touch and start planning your next cinema install, insuring you specify the very best available."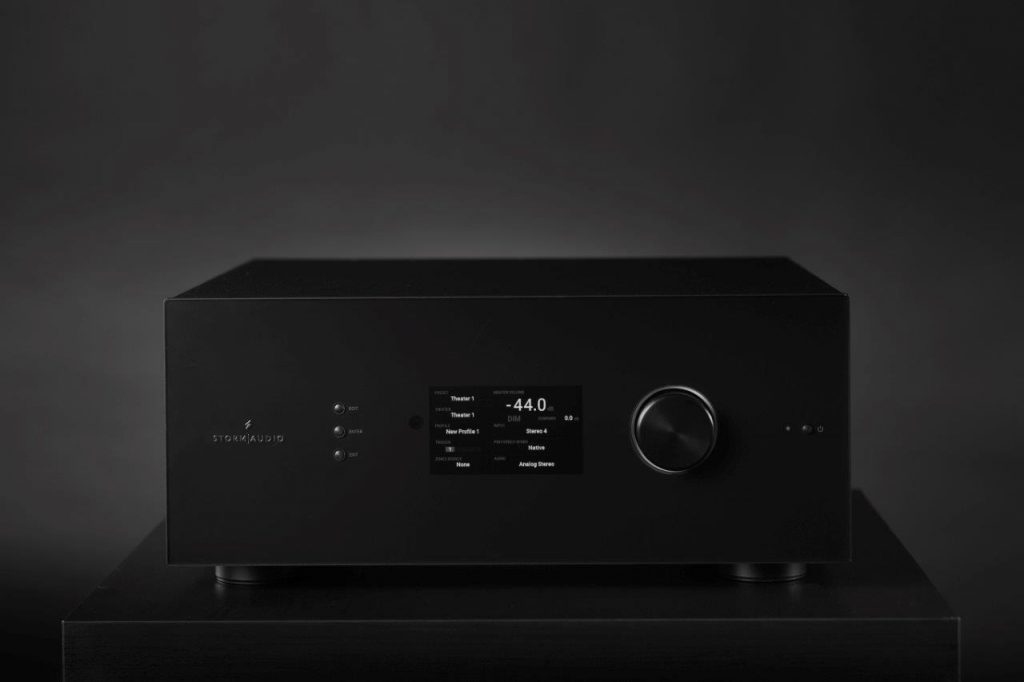 Last stop on the tour, Vicoustic, a brand that looks to offer the best acoustic treatment products and importantly design support. Made using PET, a material created entirely from recycled plastic, the products are environmentally sustainable.
Vicoustic also supplies a full design service that for £200 provides a complete work up of what is needed and where to treat a given room. The price for the design comes off the order if and when the project goes ahead.
The company also underlined its VicPattern Ultra Wavewood panel launched last year, offering both absorption and reflection panels. Coated with melamine, a highly durable material, the panels are available in eight different wood colours underlining the company's ability to not just offer great sounding rooms, but good looking ones too.
Stuart Burgess of Just Add Popcorn, one of the installers in attendance, sums up, "Seeing the Pulse team is always one of our ISE highlights and this year's manufacturer tour did not disappoint. Hosted by the awesome Simon Schino, we were taken on an informative tour of some of the brands available through Pulse.
"The selection was great, ranging from the amazing new processor from StormAudio to the beautiful and comfy seating from Fortress. It's a great way for us to look at what is new and Simon does a great job of explaining the products. We find the tour so much more informative than just going from stand to stand by ourselves."
It's Party Time!
Also back this year was the Pulse Cinemas sponsored trip to the excellent De Biertuin Prinsengracht, a purveyor of fine food and hundreds of select beers from around the world. Stephen Carr, Brand Manager for the Kaleidescape system, took the lead here and was keen to build on last year's successful event. "For the last party in Amsterdam we felt this called for something special, so instead of just some of the venue, we took over the whole place!
"A great time was had by all and our brands were most generous in supporting and attending the event. Getting everyone together like this is so vital in building relationships and successful future projects. Only problem we have now, is topping this in Barcelona, but don't worry we are already on the lookout for the perfect venue."
Stuart again sums up from the installer's point of view, "Of course equally as good, (if not slightly better), is the Pulse Party! Every year the Pulse team puts on an unforgettable night where we are treated to some amazing food and a great selection of beers, all whilst catching up with fellow installation companies and industry professionals. The evening is always the highlight of our trip and simply one of the best thank you a distributor can give to their customers."