Part of a new raft of immersive vision and audio technologies, Dolby Vision was created to deliver more accurate, lifelike colour than standard dynamic range and generic HDR, but what progress has been made in getting Dolby Vision Titles into the market?
The creators of this particular version of Hight Dynamic Range (HDR) content say it delivers 'punch out' bright blue skies without losing detail in the clouds enhancing all Dolby Vision Titles.
The technology was also designed to saturate colour without clipping like never before and minimise banding beyond the limitations of HDR10 thanks to 12-bit support.
Dolby Vision Titles should deliver deeper blacks with strong contrast resulting in greater sharpness, depth and detailed shadows to expand storytelling possibilities.
Viewers of course consume content across a multitude of devices – TVs, tablets, PC and mobile – all with different brightness capabilities and colour performance. To overcome the challenge of mastering for these variables, the company says Dolby Vision Titles best deliver the artistic intent as set in the HDR reference master through Dynamic Metadata.
With Dolby Vision Titles, the colourist is also empowered to create trims for each shot to control how the content maps to each consumer device. Dolby says this provides confidence to content creators that their images are represented on all devices with ultimate consistency.
This is all great, but without content of course, no matter how good a format is, there is little point. However, titles are coming through now, so here is EI's round up for the very latest definitive 2019 list of Dolby Vision Titles and what format/platforms they are available on.
Also check out our list of Dolby Atmos titles here.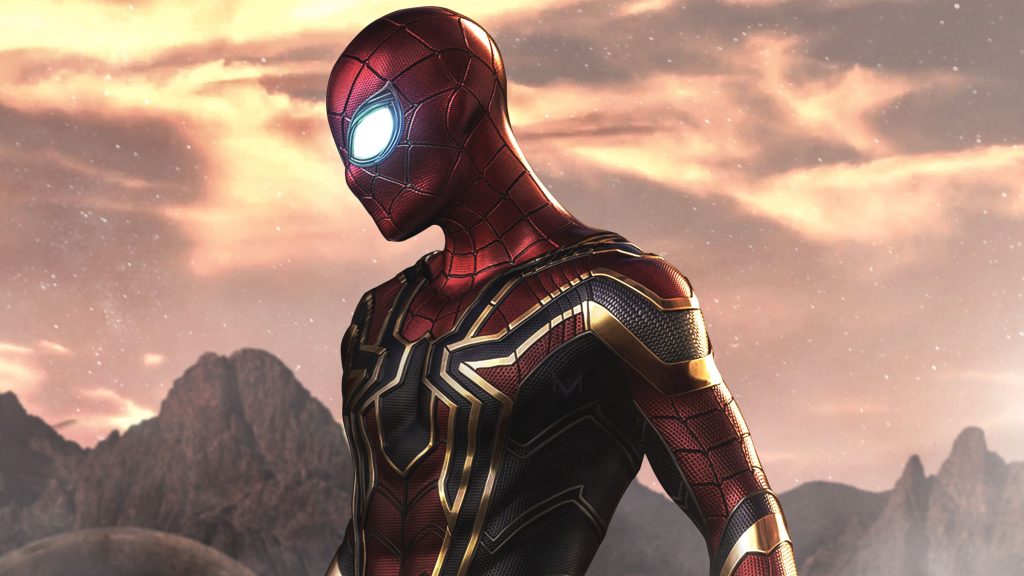 Latest Dolby Vision UHD Releases
Spider-Man: Far From Home – Blu Ray Vision Release
Daybreakers – Blu Ray Vision Release
The Dark Crystal: Age of Resistance – Netflix
Apocalypse Now: The Final Cut – Blu Ray Vision Release
Mindhunter: Season 2 – Netflix
The Secret Life of Pets 2 – Blu Ray
Godzilla: King of the Monsters – Blu Ray
Hellboy (2019) – Blu Ray
Black Mirror Season 5 – Netflix
Mission Impossible: Fallout – Blu Ray
Rocketman – Blu Ray
The Spy – Netflix
Blu-ray UHD back-catalogue
Spider-Man: Far From Home
Daybreakers
Lock Up
Rambo (2008)
Apocalypse Now: Final Cut
John Wick: Chapter 3 – Parabellum
The Secret Life of Pets 2
Rocketman
Godzilla: King of the Monsters
The Doors
Alita: Battle Angel
Hellboy
Shazam!
Pet Sematary (2019)
13 Hours – The Secret Soldiers of Benghazi
Us
Crank
Cold Pursuit
Hannibal
The Witch
Man On A Ledge
Hellboy Animated: Blood and Iron
Hellboy Animated: Sword of Storms
Pet Sematary (1989)
Bumblebee
Lord of War
Aquaman
Mary Queen of Scots
Mortal Engines
Fantastic Beasts: The Crimes Of Grindelwald
Creed II
Overlord
Robin Hood (2018)
The Grinch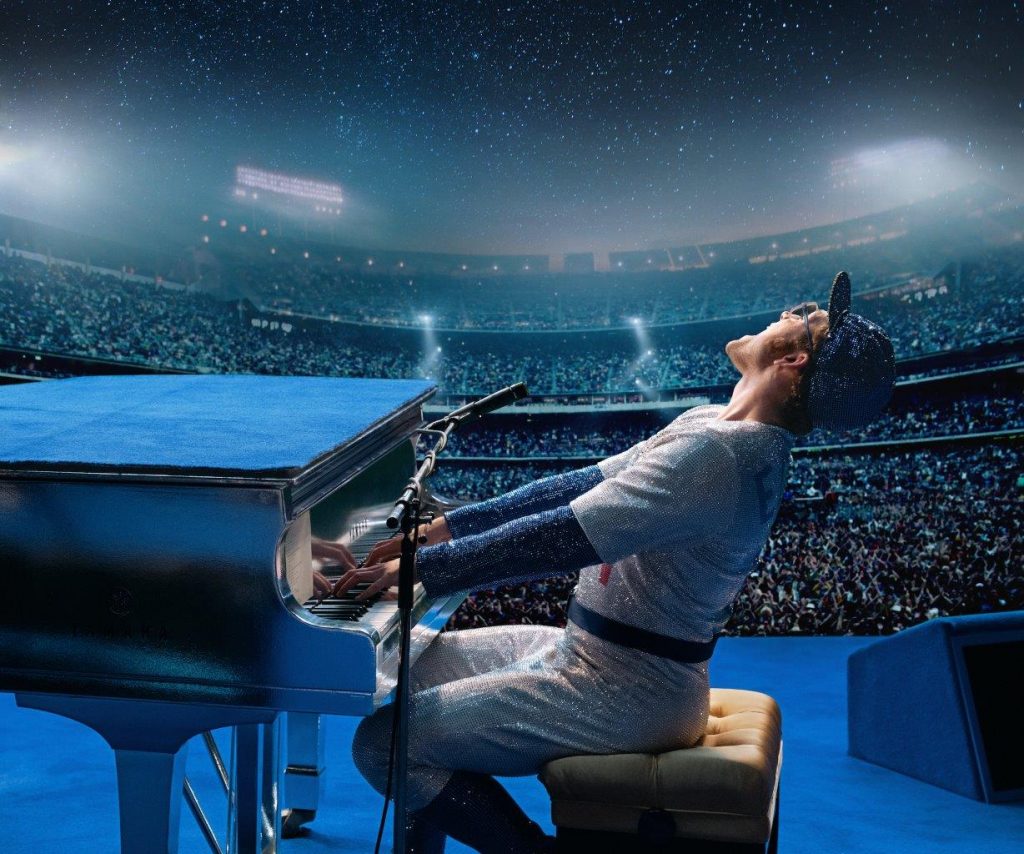 A Star Is Born
Hunter Killer
First Man
Hell Fest
2001: A Space Odyssey
Schindler's List
A Simple Favor
Evil Dead 2
Venom
Westworld Season 2
Mission: Impossible – Fallout
Kin
Law Abiding Citizen
Superman (1978)
The Matrix Reloaded
The Matrix Revolutions
The Meg
BlacKkKlansman
Twilight
The Spy Who Dumped Me
Mamma Mia! Here We Go Again
The Evil Dead (1981)
Sicario: Day of the Soldado
American Psycho
Halloween (1978)
Punisher: War Zone
Skyscraper
The Punisher
Uncle Drew
Jurassic World: Fallen Kingdom
Clear and Present Danger
Hereditary
Jack Ryan: Shadow Recruit
Ocean's 8
Patriot Games
The Hunt for Red October
The Sum of All Fears
Transporter 3
Van Wilder
Ready Player One
A Quiet Place
Jack Reacher
Mission: Impossible
Mission: Impossible – Ghost Protocol
Mission: Impossible 2
Mission: Impossible 3
Rampage
Dirty Grandpa
Forrest Gump
Escape Plan
Game of Thrones: Season One
Pacific Rim Uprising
Tomb Raider
The Matrix
Braveheart
Gladiator
Higher Power
Black Panther
Saving Private Ryan
Source Code
Grease
Knowing
Push
Paddington 2
Star Wars The Last Jedi
Annihilation
Jumanji: Welcome to the Jungle
Downsizing
Lara Croft Tomb Raider: The Cradle of Life
Lara Croft: Tomb Raider
Hell or High Water
Justice League
Daddy's Home
Daddy's Home 2
Wonder
Cloverfield
Earth: One Amazing Day
Jigsaw
IT
Mother!
Transformers
Transformers: Dark of the Moon
Transformers: Revenge of the Fallen
American Assassin
Despicable Me 3
The Hitman's Bodyguard
Valerian and the City of a Thousand Planets
Westworld Season 1
Atomic Blonde
The Dark Tower
Kick Ass
Warm Bodies
Spider-Man: Homecoming
Starship Troopers: Traitor of Mars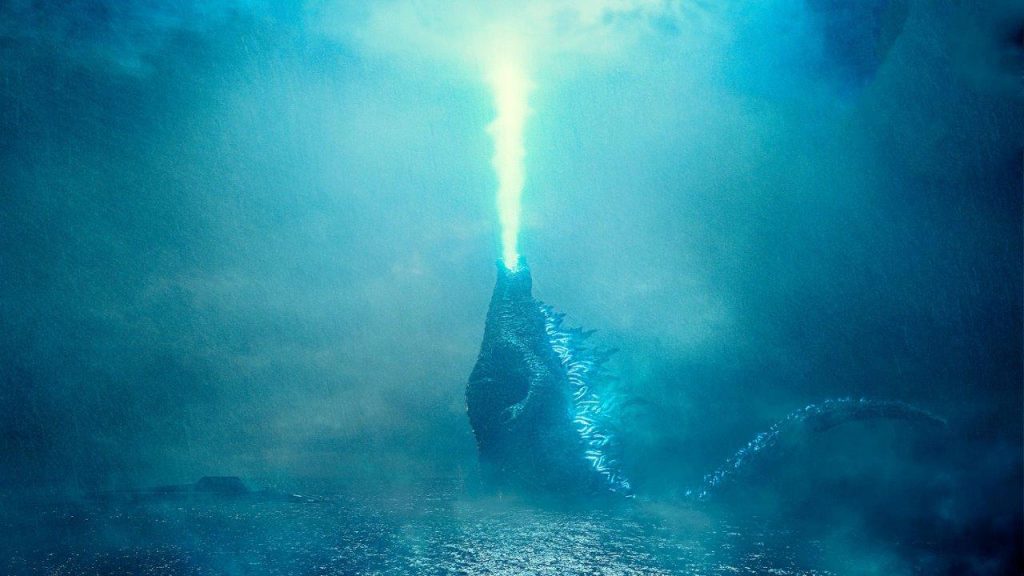 Transformers: The Last Knight
Red
Red 2
The Cabin In The Woods
Resident Evil: Vendetta
Power Rangers
The Fate of the Furious
Despicable Me
Despicable Me 2
10 Cloverfield Lane
Mission: Impossible – Rogue Nation
Terminator: Genisys
Transformers: Age of Extinction
Netflix And Other On-demand Titles
The Death and Return of Superman
The Ranch (Netflix)
Toy Story 4
The Politician (Netflix)
Top Boy: Season 3 (Netflix)
Crawl
Jeff Dunham Beside Himself (Netflix)
Maleficent
Midsommar
Shaft (2019)
Team Kaylie (Netflix)
In the Shadow of the Moon (Netflix)
Between Two Ferns: The Movie (Netflix)
Criminal UK (Netflix)
Unbelivable (Netflix)
Annabelle Comes Home
Monarca (Netflix)
Tall Girl (Netflix)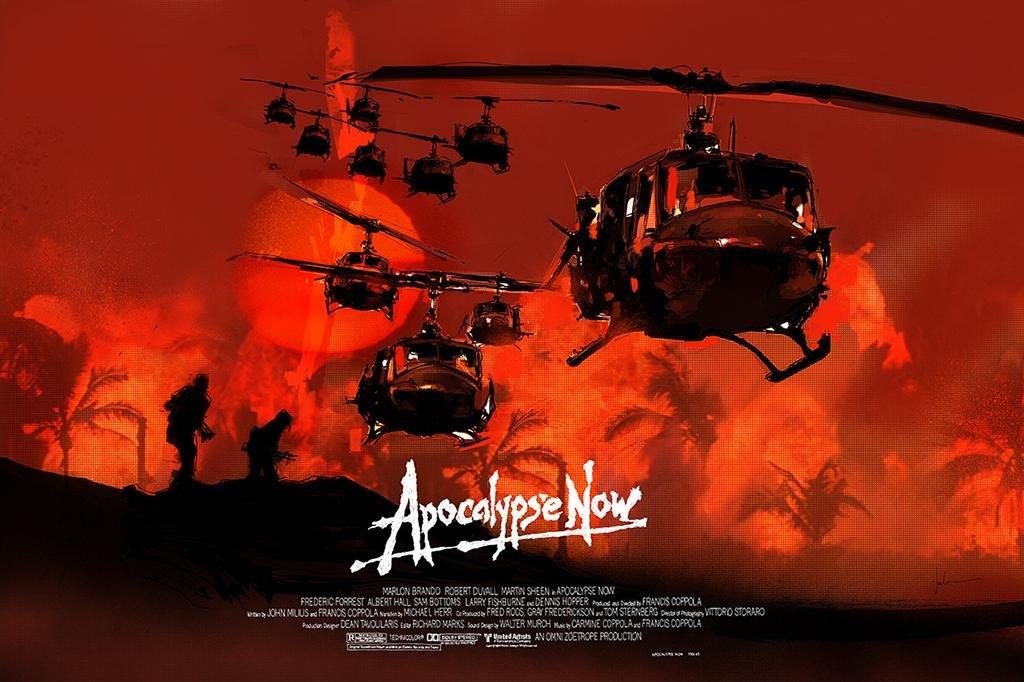 The I-Land (Netflix)
Brave
Cars
Cars 2
Finding Dory
Finding Nemo
Inside Out
Ratatouille
The Good Dinosaur
The Santa Clause
Elite (Netflix)
The Spy (Netflix)
Moving Art (Netflix)
The Dark Crystal: Age of Resistance (Netflix)
Falling INN Love (Netflix)
Aladdin (1992)
Aladdin (2019)
All Is True
The Banana Splits Movie
Dave Chappelle: Sticks & Stones (Netflix)
13 Reasons Why: Season 3 (Netflix)
A Charlie Brown Christmas
A Charlie Brown Thanksgiving
Chinatown
Easy Rider
Gamer
It's the Great Pumpkin, Charlie Brown
Last Black Man In San Francisco
Lego DC Batman: Family Matters
Men In Black: International
Simon Amstell: Set Free (Netflix)
The Captive
The Glass Castle
Mindhunter: Season 2 (Netflix)
Sextuplets (Netflix)
Iron Man
Iron Man 2
Iron Man 3
Thor
Thor: The Dark World Disney
Glow: Season 3 (Netflix)
WU Assassins (Netflix)
Brightburn
No Good Nick: Part 2 (Netflix)
Our Planet- Behind the Scenes (Netflix)
Avengers: Endgame
Glory Sony
Another Life (Netflix)
Critters Attack!
Pokémon Detective Pikachu
Batman: Hush
Secret Obsession (Netflix)
Long Shot
Moon
The Curse of La Llorona
The Intruder
Point Blank (Netflix)
Family Reunion (Netflix)
Savages
Missing Link
Stranger Things 3 (Netflix)
The Chosen One (Netflix)
ANIMA (Netflix)
Dumbo
Mr. Iglesias (Netflix)
Fast Color
Tales of the City: Limited Series (Netflix)
Cinderella (2015)
Marvel's Jessica Jones; Season 3 (Netflix)
Murder Mystery (Netflix)
Trinkets (Netflix)
High Life
Designated Survivor (Netflix)
The Black Godfather (Netflix)
Black Mirror Season 5 (Netflix)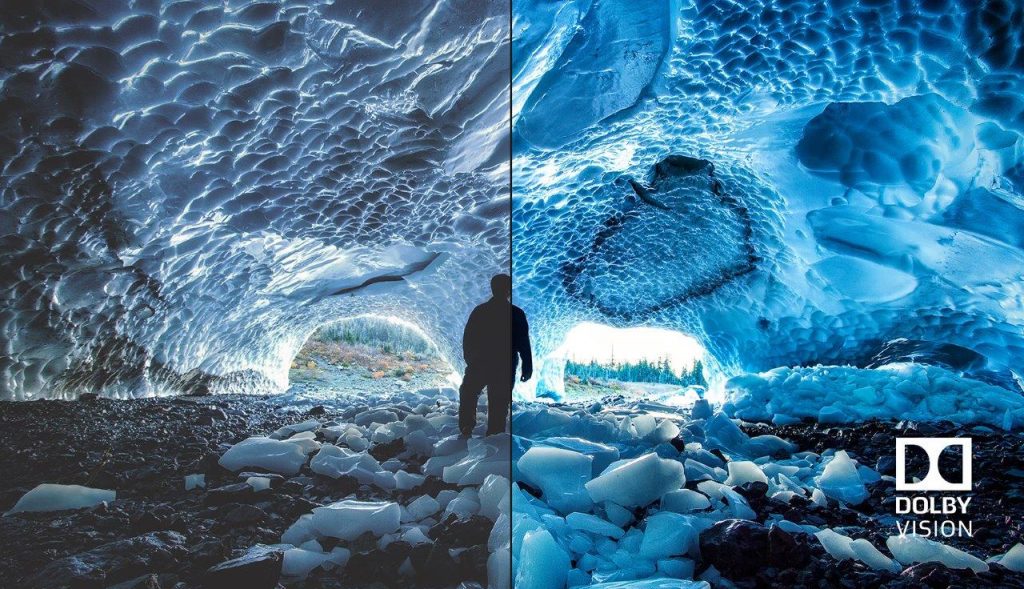 What Men Want
Batman .
Batman & Robin
Batman Forever
Batman Returns
The Natural
Toy Story
Toy Story 2
Toy Story 3
Wonder Park
Malibu Rescue (Netflix)
Ghostbusters
Always Be My Maybe (Netflix)
When They See Us (Netflix)
Captain Marvel
Five Feet Apart
Ibiza Love Drunk (Netflix)
Mayday Life (Netflix)
Rim of the World (Netflix)
She's Gotta Have It: Season 2 (Netflix)
What/If (Netflix)
Pegasus
Prince of Peoria: Part 2 (Netflix)
Good Sam (Netflix)
Batman vs. Teenage Mutant Ninja Turtles
Godzilla (1998)
The Society (Netflix)
Wine Country (Netflix)
Lucifer: Season 4 (Netflix)
Black Hawk Down
Dead to Me: Season 2, (Netflix)
Room
Spring Breakers
Dragged Across Concrete
Isn't It Romantic .
Chambers: Season 1 (Netflix)
Street Food: Volume 1: Asia (Netflix)
Captain America: Civil War
Captain America: The Winter Soldier
Dynasty: Season 2 (Netflix)
Rilakkuma and Kaoru: Season 1(Netflix)
Lego Movie 2: The Second Part
Miss Bala
The Karate Kid
No Good Nick (Netflix)
Huge in France: Season 1 (Netflix)
Star Trek: Discovery: Season 2 (Netflix)
Black Summer (Netflix)
Escape Room
Chilling Adventures of Sabrina: Part 2 (Netflix)
Our Planet (Netflix)
Kevin Hart Irresponsible (Netflix)
Replicas
Ultraman (Netflix)
On My Block, Season 2 (Netflix)
Santa Clarita Diet Season 3 (Netflix)
The Highwaymen (Netflix)
Traitors (Netflix)
A Dog's Way Home
Holmes and Watson
The OA: Season 2 (Netflix)
The Mule
Love, Death & Robots (Netflix)
The Disappearance of Madeleine McCann (Netflix)
Turn Up Charlie (Netflix)
White Snake
Triple Frontier (Netflix)
Mary Poppins Returns
After Life: Season 1 (Netflix)
The Order: Season 1 (Netflix)
Losers: Collection 1 (Netflix)
Captain America: The First Avenger
Spider-Man: Into the Spider-Verse
Chef's Table: Volume 6 (Netflix)
Instant Family
Mortal Engines
The Umbrella Academy (Netflix)
Dirty John (Netflix)
Ralph Breaks The Internet
The Little Mermaid
The Posssession of Hannah Grace
High Flying Bird (Netflix)
Nightflyers: Season 1 (Netflix)
Russian Doll: Season 1 (Netflix)
Velvet Buzzsaw (Netflix)
Gabriel "Fluffy" Iglesias: One Show Fits All (Netflix)
The Nutcracker and the Four Realms
Polar (Netflix)
Marvel's The Punisher Season 2 (Netflix)
The Girl In The Spider's Web
Grace and Frankie Season 5 (Netflix)
Suspiria
Cliffhanger
Reign of the Supermen
Friends From College: Season 2 (Netflix)
Sex Education (Netflix)
GODZILLA The Planet Eater Part 3 (Netflix)
Project Gutenberg
The Wandering Earth (Netflix)
A Series of Unfortunate Events Season 3, (Netflix)