EI took the tour of Habitech's updated demo spaces and was impressed with the performance level and sheer variety of experiences on show.
First up was the Sonance Cinema, a space that EI has experienced before but in its earlier version. This area has been created to show how well home cinemas merge with a multi-use living room space. Habitech has used smart design and its relationship with CinemaTech to create a strong acoustic base with a low noise floor so the systems throughout the building can work their magic with ease.
This room features a 7.4.2 Sonance speaker arrangement, partnering a JVC NX5 projector using an anamorphic lens and an Arcam AVR30. First impressions here are strong as the room is simply nice to be in, even before the systems come to life. This is due in no small part to the Infinity seating which is featured several times around the building. This commercial seating company has worked directly with the distributor to develop a range of seating which blends traditional cinema seating with more relaxed sofa styles to create a very comfortable and welcoming experience.
With the system fired up, the room is very impressive, the audio offered a very studied performance, delivering everything it is asked to do with ease and never sounding harsh or rushed. If the idea is to sell a lifestyle and an experience, it must be working as several customers have already purchased the entire room!
Flagship cinema
The Wisdom Flagship Theatre delivers a step up with an 11.4.4 experience based around Wisdom speakers, a JVC NX9, a generous Projecta 5-meter-wide screen, Panamorph Paladin lens and new to the company a StormAudio ISP24. Pulling the room together is CinemaTech design and acoustic treatment. This space represents the only fully line-source home cinema demonstration space in the UK, and it is very impressive and comfortable too, again with some Infinity seating which mixes trad cinema with a more homely look. A highlight in this room was a rendition of the Pirates of the Caribbean theme from 'that' Hans Zimmer live title. The detail, pace, natural feeling audio and ease of delivery is very impressive, worth the trip on its own.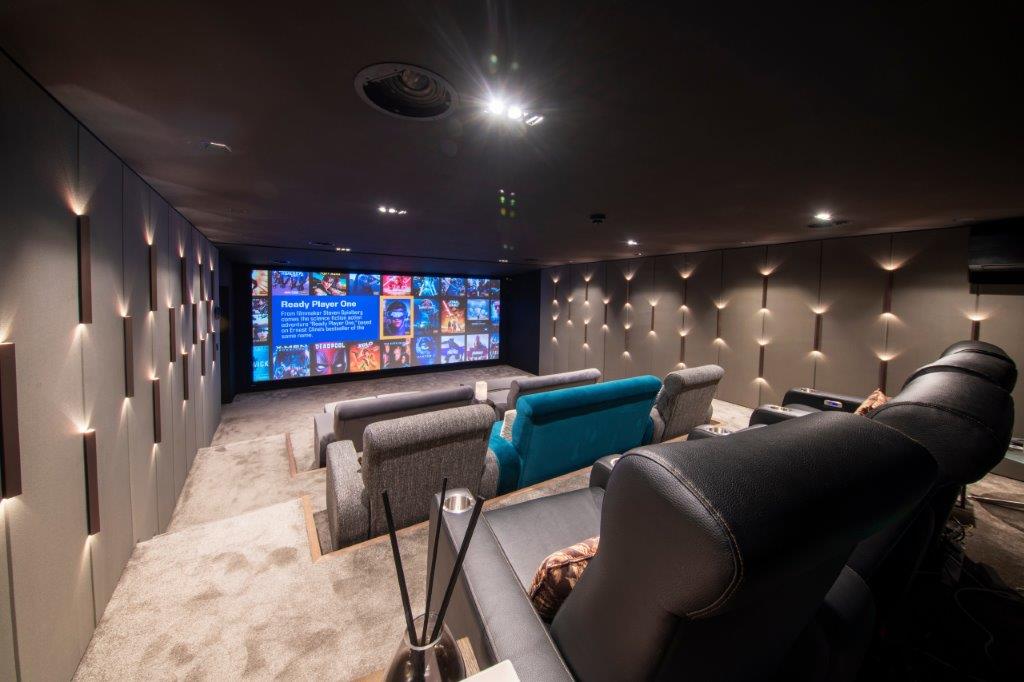 Some Wisdom
On to the Wisdom Experience room, a space that was not in existence during EI's last trip. Featuring a wide variety of the speaker options and layout choices, this room also showcases NAIM, another new-ish name on the Habitech roster. What is impressive here is demonstrating a range of listening and viewing experiences in an environment that is very comfortable and easy to relate too, you could easily spend all day in this room playing with the different set ups. The 'music only' experience in here particularly stays in mind with some demos of Apple Spatial Audio tracks mixed for Dolby Atmos. EI is a fan of this technology and when mixed well and played through an expertly put together system such as this, the concept really comes to life, a great room for genuine audio fans.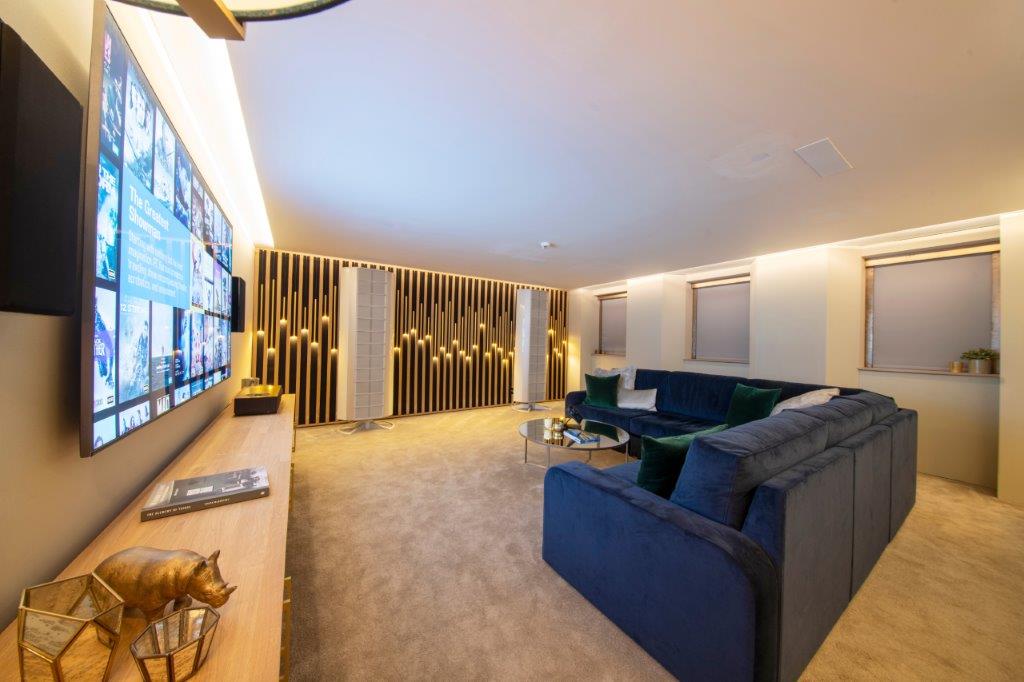 Hidden gems
Next up is the Sonance Architectural Room created especially for demonstrating the capabilities of latest Sonance architectural ranges. The room was in fact doing just that during EI's visit, as a family were working their way through the different rooms and were particularly impressed with the hidden plastered over audio options from Sonance. Initially they were going to pick integrated but visible speakers, but we're so impressed with the audio quality of the plastered over versions, they switched their choice. So, if this space is designed to enable installers and their customers to pick the speaker that suits their needs the best, it's definitely doing its job. Hearing this news, EI was naturally curious to hear these speakers in particular, and can confirm like many other hidden speaker options now, the technology has really moved on offering little or no compromise in the audio performance.
Feature packed
Other spaces offer a chance to experience the impressive at Samsung Wall and also the James speaker gallery offering all sorts of options to create speakers that really blend with specific interiors. There is also another area exclusively featuring all the Lutron options available, underlying the growing relationship between Habitech and this brand. Commercial AV experiences are also showcased, a growing area that the company is keen to offer lots of options for.
A really well worthwhile trip, there wasn't too much wrong with the previous incarnation of the demo spaces, but the team have really moved the experience on to offer more of a genuine luxury offering and the huge variety of options on show makes it easier for installers and end users to make the right choices.