SmartSwitch Lite is a touch screen light switch for convenient Hue and Sonos control.
Violet has announced SmartSwitch Lite , a new touch screen light switch for convenient Philips Hue and Sonos control. SmartSwitch Lite is the size of a standard UK light switch and offers a new way for Philips Hue and Sonos owners to conveniently and quickly control their lights and audio.
"The light switch location as a control point is completely ingrained in us socially, so it makes sense that we smarten it up a bit," says Ryan Ovens, Founder & CEO at Violet. "Using your phone for basic adjustments as you move around your home is just simply inconvenient: finding it, unlocking it; finding the app etc. Sure, there's voice control, but it's not a silver bullet and there are many situations it is not suitable. With SmartSwitch, all the family members and visitors can intuitively control what they need to from the location they are used to with just a touch or two."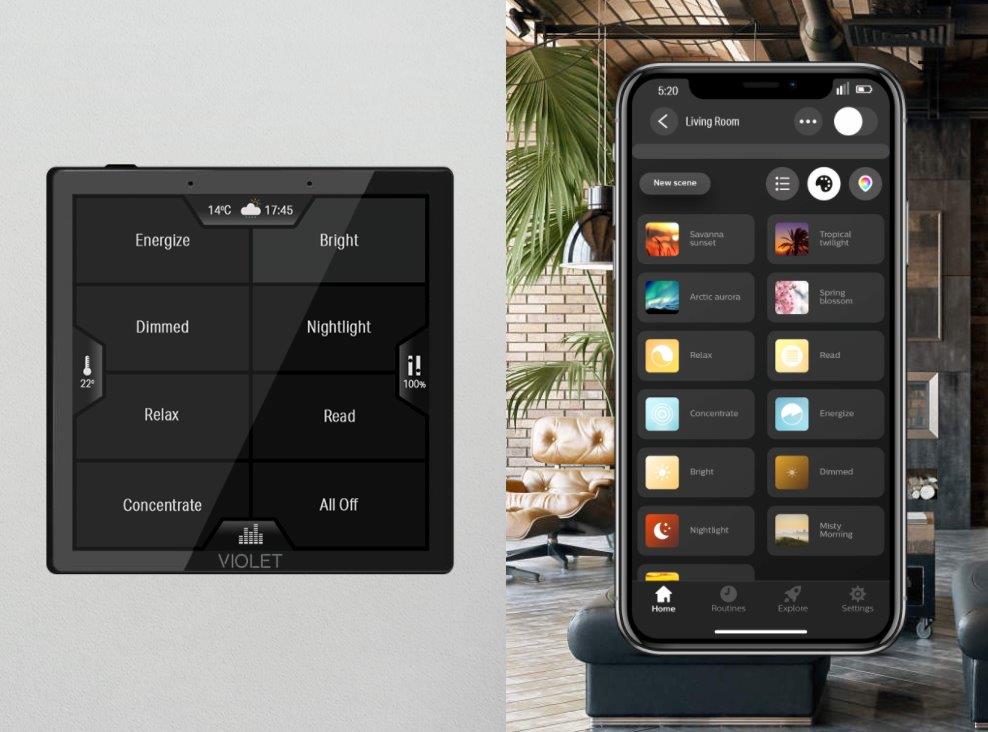 Features and benefits of SmartSwitch Lite include
● QuickTap – when the screen is in standby, simply tap the screen to toggle the lights without waking it.
● Wake the screen with a longer press to access Hue scenes if you want a quick adjustment
● Swipe up to access Sonos control to quickly play/pause/skip/ adjust volume
SmartSwitch Lite is available to pre-order now and is expected to ship in March, at a discounted price point of £127 (usually £159). For more information on SmartSwitch Lite visit the company's website.
Violet was founded in 2020 by Ryan who has a decade of experience delivering luxury smart homes. Violet was formed to bridge the gap between these luxury systems and consumer IoT smart homes and SmartSwitch is an attempt to do just that, says Ryan.