Stuart Dantzic, Managing Director of Caribbean Blinds, questions whether or not rising temperatures will change the way we design buildings, and suggests solutions to overheating.
Despite what many of us think, the lockdown period hasn't all been negative. It has given the UK some of the hottest temperatures and unprecedented summer weather, but for some, it has been almost impossible to keep their houses cool.
When designing any new build, renovation or extension, the increasing issue of overheating and the importance of external shading should be addressed throughout each stage. Every measure needs to be taken to ensure a building's energy efficiency is at its highest and to prevent the growing number of eco and ultra-modern glass properties from turning into unhabitable 'greenhouses'.
The effects of glazing and insulation
Flooding a room with natural light and creating a feeling of endless space and openness are important factors for occupant wellbeing. Large expanses of glazing, such as rooflights, panoramic windows, sliding and folding doors can help blur the boundaries between inside and out – all whilst emitting free solar gain to passively warm a building in the colder months. In addition to this, both wall-to-floor and loft insulation help to prevent warmth from escaping, reducing the demand for heating and lowering energy costs as a result.
Despite these benefits, the combination of extensive glazing and high levels of insulation coupled with a warming climate is resulting in buildings severely overheating. Although this is primarily in the summer, it also happens during the winter, with indoor temperatures rising to uncomfortable and unsafe levels that put occupant health at risk. Last year alone, overheating in buildings resulted in over 900 deaths in the UK – a figure which is predicted to reach 7,000 by 2050, and at a cost of £267m to Public Health England.
The solution: external shading, awnings and blinds
As the sun is not static, a dynamic solution is required to adapt to the changing ambient conditions, preventing unwanted solar heat gain during the summer months and allowing free solar gain when required in the winter.
Unique perforated solar controlled fabrics can provide an evenly distributed natural light source whilst maintaining the view and connection to the outside. This quick solution can help override high levels of insulation and glazing, minimising any unwanted solar heat gain by averting the sun's rays from reaching the glass and keeping buildings cool.
Not a new concept to the UK, awnings were used on elaborate glass shop frontages in the 1800s before air conditioning was invented as a way to passively cool the interior of buildings whilst also protecting goods from the damaging effects of the sun.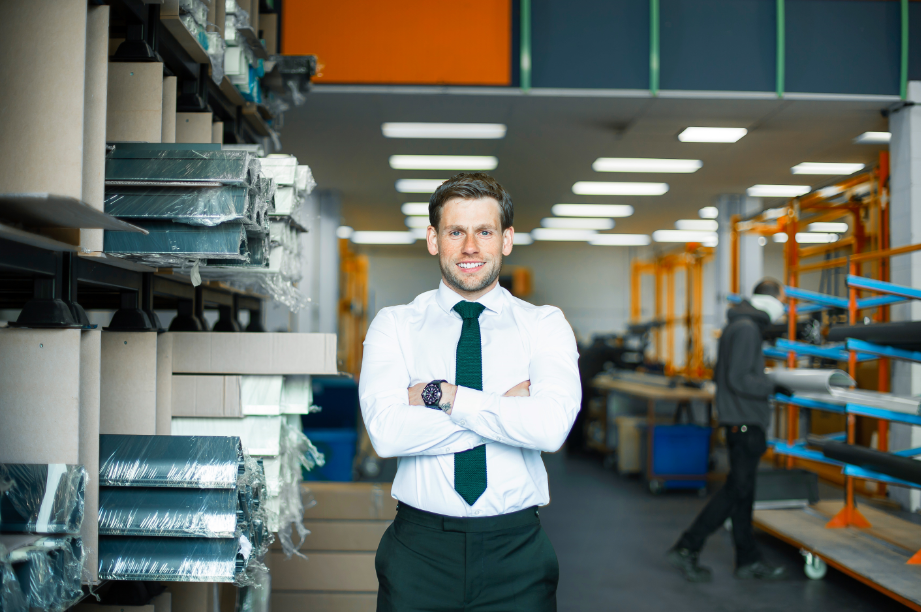 This is proof that the solution to combat the issue of overheating buildings already exists. However, the change needed is within the specification market, as these products need to be designed and incorporated from the outset. We need to begin to opt for alternatives to solar control glass (that doesn't prevent solar heat gain) or air conditioning that is "energy hungry". 
Low-e glazing vs. external shading
Low emissivity glass (or low-e glazing) is glass that has an invisible microscopic coating applied to it in order to improve its thermal efficiency. Double and triple low-e glazing rejects approximately 30% and 45% of solar gain respectively, whereas external blinds can reject up to 96% of solar heat gain with minimal energy demand, preventing overheating as a result.
In fact, an appropriately sized, positioned and specified external shading device can reduce interior temperatures by up to 18ºC, which in turn can reduce the energy consumption otherwise needed to cool down a hot room by more than 80%, and in many instances makes air conditioning of any description completely superfluous Subsequently, the cost of adding external shading can be offset by minimising or avoiding the need for air conditioning.
External shading is now part and parcel of modern building design and glazing, helping to create sustainable buildings that are comfortable and healthy for their users, with lower running and maintenance costs. Automatic outdoor blinds ensure a thermally and visually comfortable indoor environment with minimum energy demand on any installed heating and cooling systems, reducing energy costs and CO2 emissions.
In its proposed overheating building regulations, the Ministry of Housing, Communities & Local Government (MHCLG) recommends moveable external shading as the most effective way to prevent overheating in buildings.
Caribbean Blinds has been helping to create cool, comfortable and sustainable buildings with innovative external shading systems for over 30 years. By working closely with the specification community, we've been helping to educate and inform, and to ensure external shading can be seamlessly and cost-effectively integrated within both new build and refurbishment schemes. The solution definitely exists, but there is still a long way to go. Increased awareness is needed across the whole supply chain, from specification (designer) to client (purchaser).