This speaker has been created to bring an enriching natural sound to home and hospitality facilities outside spaces. Astra's design adopts a slim streamlined shape to fit with elegant spaces. The organic shape is a crucial element in the Sonus faber design language.
The symmetrical positioning of the passive radiators was included for the acoustic advantages it delivers, but the speaker's compact form does not impact sound reproduction.
"Sonus faber has always represented more than just a product for me" says Livio Cucuzza, McIntosh Group Chief Design Officer "It is a way of seeing things, but above all an acoustic and aesthetic philosophy in which to identify. So why limit yourself to the home environment? Aster interprets the desire to expand the horizons of Sonus faber and offer moments of pure sound enjoyment outdoors and in public spaces."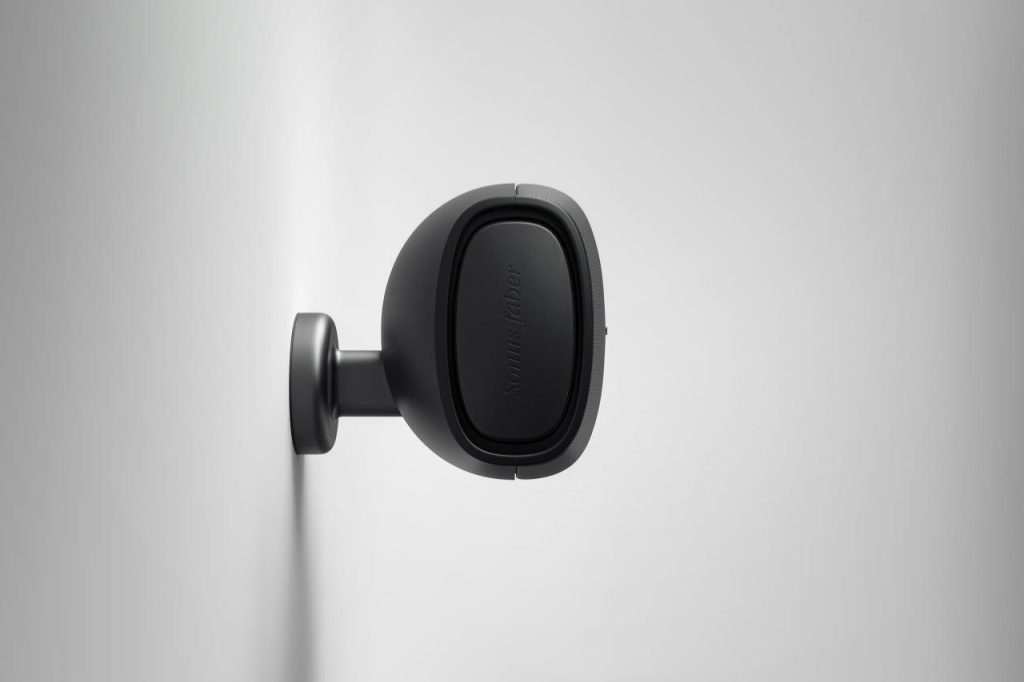 The mounting bracket system is designed to be as simple and functional as possible. The installer screws the wall bracket to the wall and then installs the cabinet and the other half of the bracket with a quick and easy turn thanks to the bayonet system. The spring mechanism inside the cabinet allows the installer to tilt the speaker in small 15-degree increments without having to adjust the system with a screw.
Aster in latin means 'star', a name chosen to perfectly fit with the brand-new attitude of these speakers to face the sky. Sonus faber is distributed in the UK by Fine Sounds UK.