Offering installers a route into the lucrative and expanding world of sophisticated automated window treatments, RGB Communications has announced a new distribution partnership with Appeal Home Shading. 
This well-established UK manufacturer has over 30 years of experience in the high-quality window treatment sector, building its reputation on a level of attention to detail in manufacturing and a commitment to customer service that is hard to match.
Featuring roller, roman, pleated, honeycomb, venetian (aluminium and wooden) and Finestra options, Appeal's range covers every application, including specially engineered solutions for gable ends and lantern roof blinds.
Proud of its UK manufacturing status and with production at its own Bristol facility, Appeal Home Shading creates over 11,000 blinds annually and has accumulated a wealth of knowledge in achieving the right solution for a wide range of applications and projects.
Appeal Home Shading produces a wide range of window treatments in a comprehensive choice of designs and fabrics; conservatory blinds, window blinds, window shutters, awnings and even high-quality insect screens all custom made. 
RGB Communications will be supplying the whole Appeal Home Shading family, however the focus will be on the company's award-winning ULTRA Smart Blinds.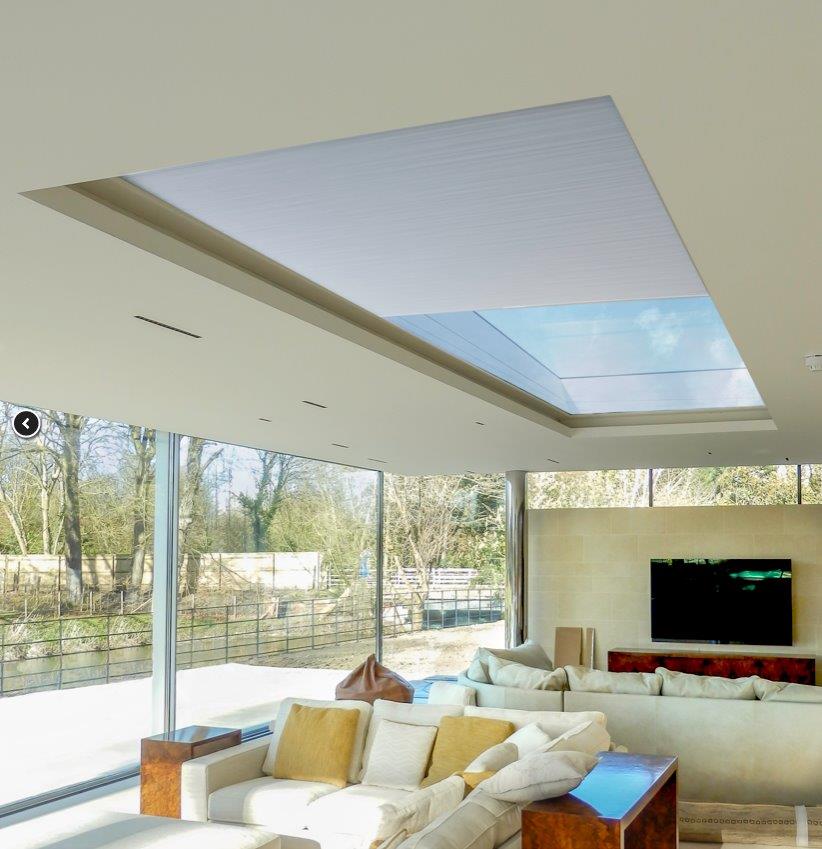 A Smart Choice
Designed for optimum ease of use and performance, ULTRA Smart Blinds deliver a wire-free powered solution. Available in ULTRA and now an ULTRA Plus variant, which offers control via an app, the systems are compatible with home automation platforms such as Savant.
Users can also activate the blinds using voice over Amazon Alexa and Google Home.
The ULTRA range is powered via efficient batteries that for an average blind need recharging just once per year. With no need to install plastic trunking to hide wires, the headrail discreetly incorporates the quiet motor and slim powerpack to make installation fuss free and, efficient.
The blinds can be controlled individually or as groups through the dedicated controllers, via the app or through Home Automation systems, with all the available options of timed events, out-of-home control or reaction to levels such as temperature settings.   
The right fit
Worried that measuring and fitting window treatments maybe out of your comfort zone? There is no need, as RGB Communications can provide a complete site visit, measurement and fitting service.
Once a project is secured, an expert can visit the client to decide on the types of treatments needed. RGB can also arrange for fitting experts to go to the property and complete that part of the project at the right stage.
At every point, RGB Communications says its customers will be expertly supported so the process is worry free.
Caroline Britt, MD at RGB Communications, explains, "Choosing exactly the right partnerships is, of course, vital for a value-added distributor like RGB, so we are delighted to have secured an arrangement with Appeal Home Shading. As well as offering a wide range of standard designs, we particularly admire the way they have created solutions for more complex scenarios, such as gable ends and lantern roof blinds, both of which are becoming more relevant with today's architecture".
Caroline continues, "Adding window treatments to a project can add significant margin and now our installation partners can achieve that, safe in the knowledge they are working with one of the best brands in the business, fully supported by our own expert team. Give us a call and learn more about the widening appeal of automated window treatments."
 Richard Hussey, Marketing Director at Appeal Home Shading, adds, "RGB Communications is the perfect trade distribution partner as we look to expand the reach of our wide range of window treatments into the custom installation market.  Not only does the team at RGB mirror our own commitment to customer service but the technical support available is second to none in the industry.  We look forward to forming a close partnership with the team as we work together to bring our unique solutions to the CI industry."